There are very in here who doesn't know who Vida Guerra is.  And yes, most of them are from the younger generations.  Generations who made Instagram their hunting ground for their 'jerk off fantasy' hunting ground.  But before IG, folks, we had to rely on good ole word of mouth from forums and other sites that are dedicated to hot women.  Very much like ours only not as good (of course).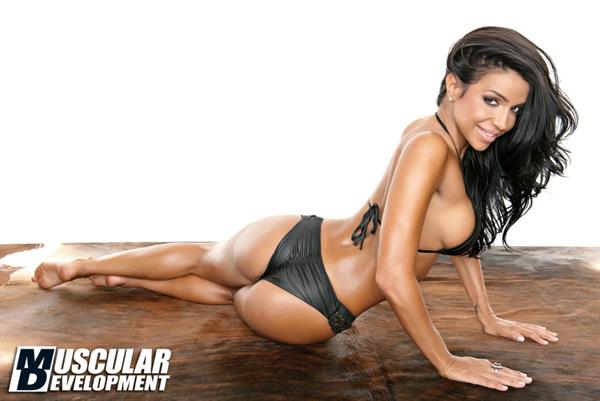 So let's go back to our feature.  Yup, Vida Guerra.  Now, if you don't get turned on, there is something absolutely wrong with you.  You see, the very mention of her name brings the image of an extremely hot, beautiful, and sensuous model who has over the years reigned over millions of hearts across the world as one of the most voluptuous and seductive models.
Who is Vida Guerra
Vida Guerra is a Cuban model and actress who, in 2002, had first appeared in the US Edition of FHM magazine and from there began her career as a model.  She is also known for her roles in famous movies like CHIPS in 2017, Scarface: The World Is Yours in 2006, and Mercy for Angels in 2015.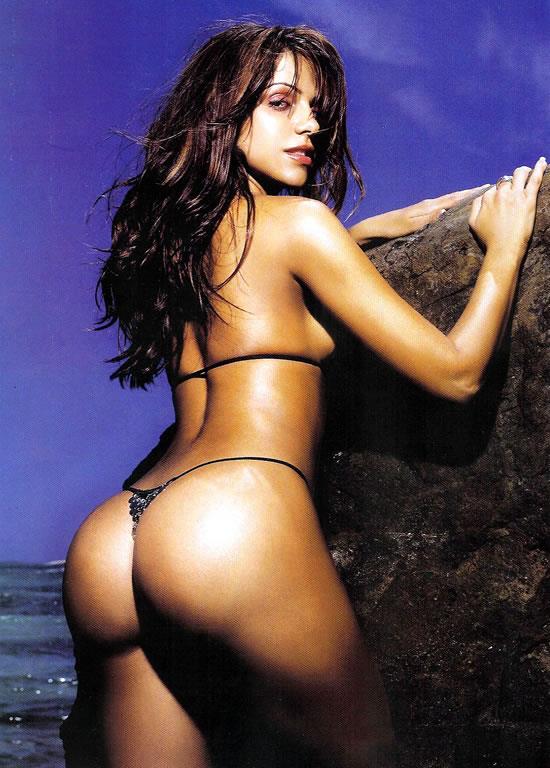 Her Early Life
Vida Guerra was born on March 19, 1974, in Havana, Cuba, and relocated to the US with her family at five years of age and settling in Perth Amboy in New Jersey.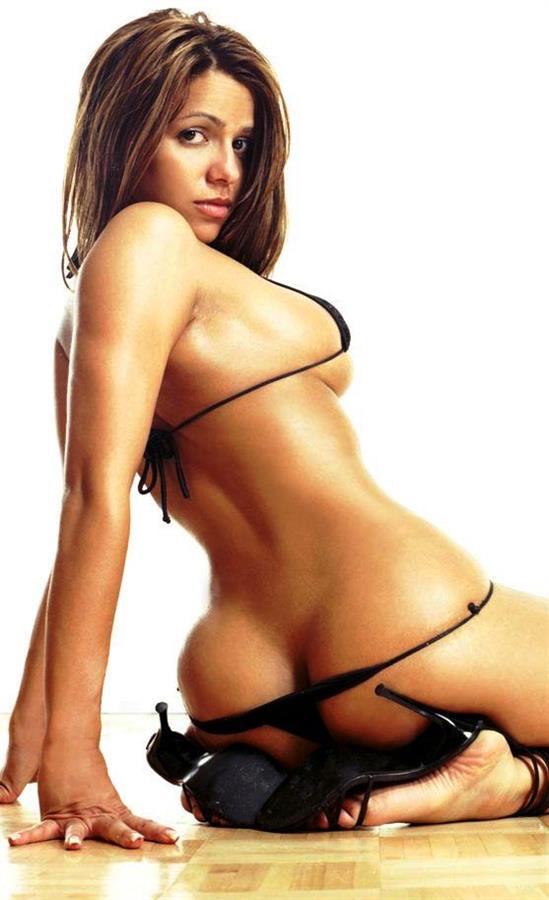 Career Journey
Vida took part in several fashion shows and music videos from an early age.  While striving to get a foothold in modeling, she took up a job as a loans officer which she quit after hitting it big in December 2002 when the UK monthly men's lifestyle magazine 'FHM' featured her in a lingerie photoshoot on their US edition.  This led her to work more with 'FHM' and also paved her way into other modeling assignments and photoshoots with various publication houses and photographers.  Eventually, she became one of the most in-demand models featuring in several magazines like 'Open Your Eyes', 'Escape', 'Smooth' and 'DUB', many times appearing as a cover girl.
In 2004, she became 'FHM's Model of the Year' and thereafter gradually started making a mark as a modeling sensation featuring in other men's magazines like 'Open Your Eyes' and 'Smooth' and other magazines like 'Escape' and DUB' often appearing as cover girl.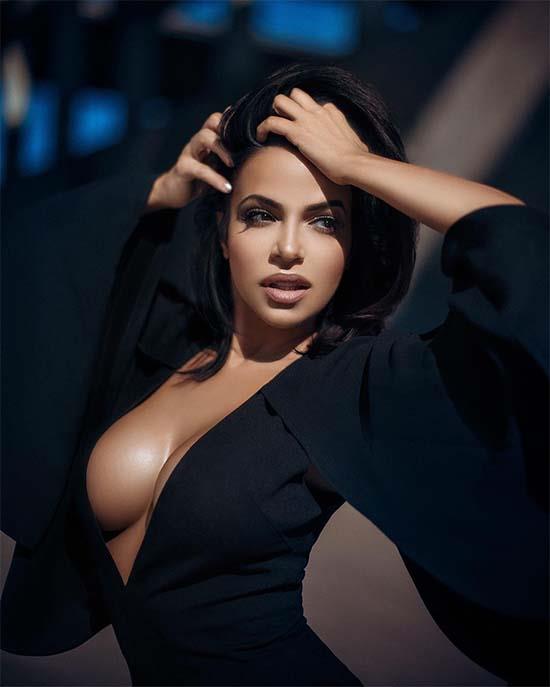 Apart from modeling, she has also appeared in the American Spanish-language entertainment news show, 'El Gordo y la Flaca,' and many other Spanish language TV programs.  She was featured as a musical guest of the American sketch comedy TV series 'Chappelle's Show'.  The advertising campaign 'Fantasy Ranch' promoted the sandwich 'TenderCrisp Bacon Cheddar Ranch' introduced by 'Burger King'.
While flourishing with a modeling career and featuring in music videos, she delved into acting.  The September 2006 released American mystery comedy film, 'National Lampoon's Dorm Daze 2' saw her playing Violet.  She was also part of the March 2010 released horror flick 'Sardines' and the April 2015 released action drama thriller, 'Mercy for Angels'.  Vida gave voiceover in the 2006 open world action-adventure video game 'Scarface: The World Is Yours'.  She remained host of the 'Livin' the Low Life' show involving low rider cars that featured on the sports-oriented cable and satellite TV network 'SPEED'. She came out with calendars featuring her in swimsuits that were complimented with "behind the scenes" DVDs.  On December 5, 2006, her video titled 'Vida Guerra: Exposed' was released.
Facts and Trivia
In 2005, her cellphone was stolen and her pictures including her nudes were published on the internet.  She claimed that someone else's nude pictures were morphed with her pictures to give a false impression that these were hers.  Her first set of pictures without clothes were featured in the 'Playboy' magazine's July 2006 issue.  Though some people said it was rumored to be a publicity stunt…  She gives part credit to the April 2005 camera phone incident that inspired her to pose for 'Playboy' so that people can actually see how she looks without clothes.
Vida dated Chris Evans in 2008.  She had dated baseball Derek Jeter for a few months in 2005. She also had an affair with American singer Franki J in 2000.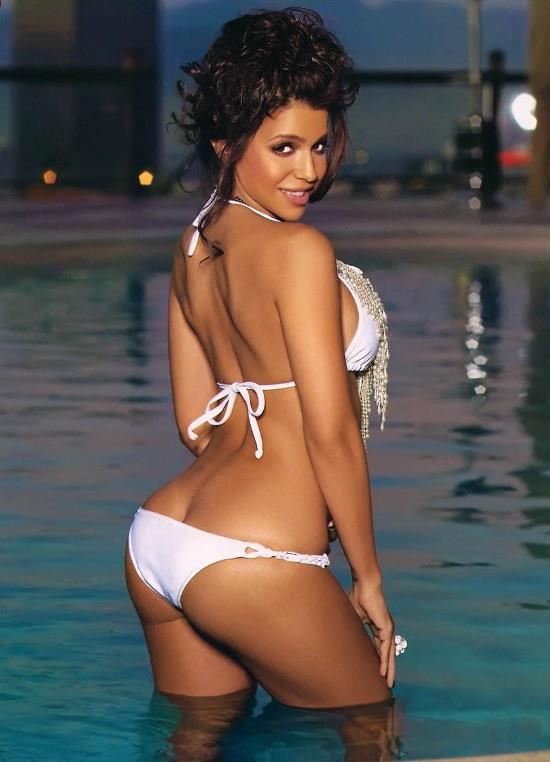 Vida featured in several music videos including that of American rappers Nelly's, P. Diddy's, and Murphy Lee's song 'Shake Ya Tailfeather' and in American rapper and songwriter, Kayne West's song 'The New Workout Plan' and gradually became an integral part of many music videos.
A vegetarian by choice, she featured in a 2011 campaign for 'PETA' advocating vegetarianism.
Vida was voted #26 and #21 in 'FHM's Top 100 Sexiest Females' in 2005 and 2006 respectively and also won the 'Best Butt Award' of the magazine twice.
Her Body Measurements
Vida stands 5 feet, 3 inches and she rocks a 37-25-37 (34C bra size) figure.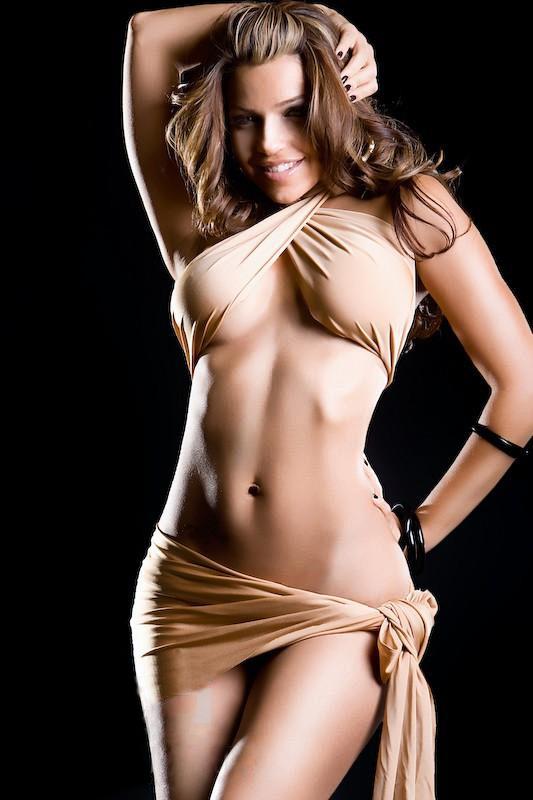 Vida Guerra Gallery
Follow her on Instagram for her newest lifestyle posts.
And do visit our Vida Guerra page for a good amount of her.