Alexis Railsback is just a head-turner, don't you think?  She would cause a lot of cruiser bike accidents at the beach if she saunters her Miss USA walk there…  Even if she's not wearing a bikini.  You see, a woman this good-looking doesn't need a skimpy outfit for you to notice her.  Yup, now if she's wearing one…  then it's like winning something big from a soon-to-close-down casino!  Yup, a big big win.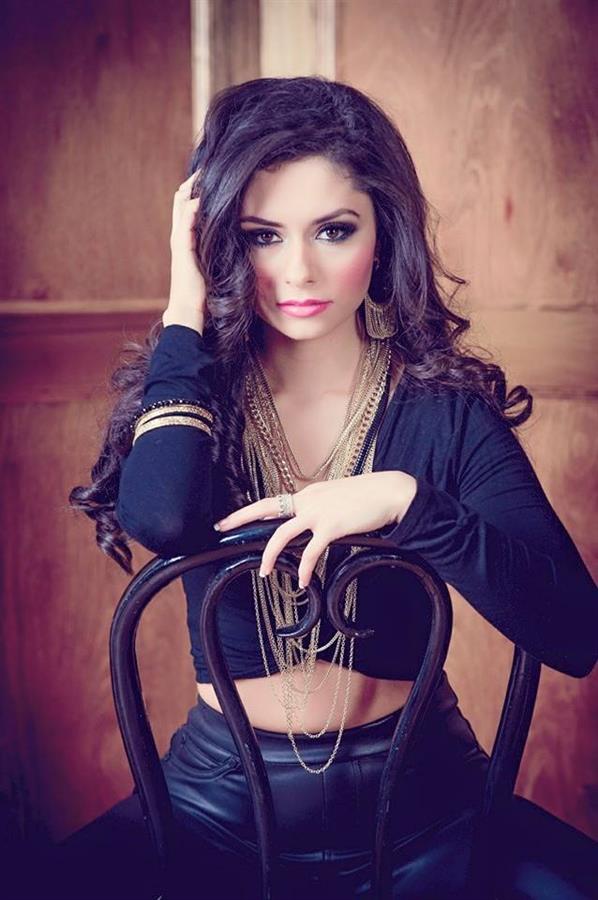 Who is Alexis Railsback
Alexis is an American model and beauty pageant titleholder.  She was crowned Miss Kansas USA 2015 and also has competed in Miss USA 2015.
Her Early Life
Alexis Selena Railsback was born on September 8, 1995, in Shawnee, Kansas.  She is a third-generation Mexican-American on her mom Robin's side; her father, John, is of German descent.  Alexis attended Shawnee Mission West High School and graduated in May 2014.  She also attended Johnson County Community College.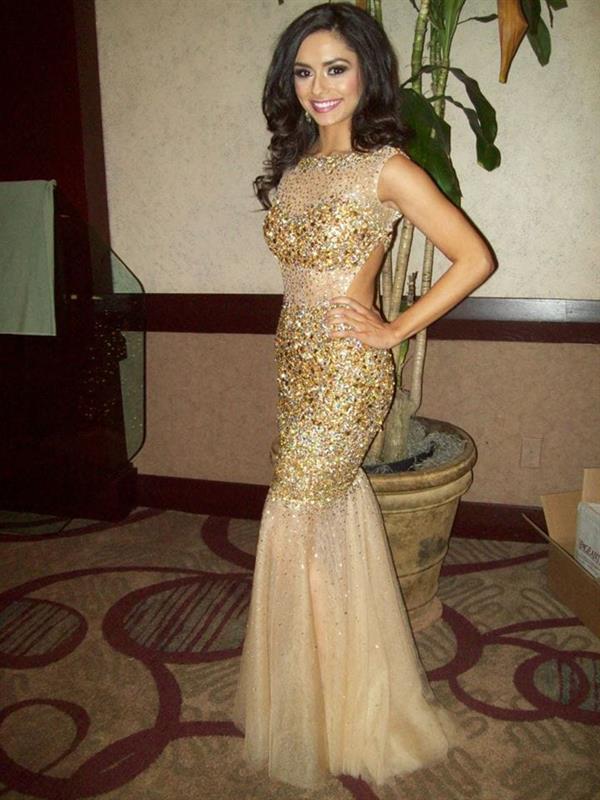 Career Journey
Alexis began her career as a model when she was crowned Miss Kansas USA in 2015.  She was a semifinalist in Miss Kansas Teen USA 2014. She was 4th runner-up to Kiss Kansan Teen USA in 2013.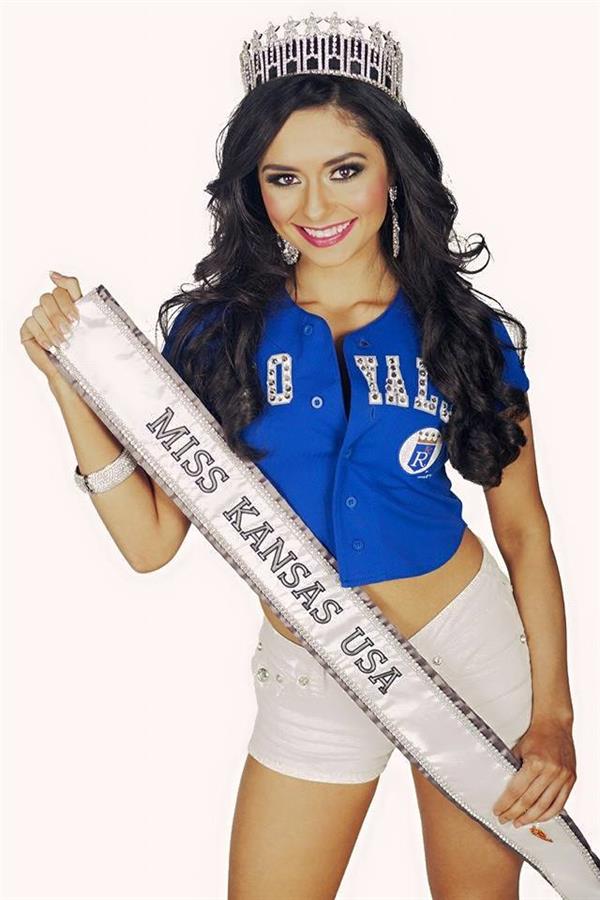 In November 2014, Alexis was crowned as the Miss Kansan USA 2015.  In the Miss USA 2015 pageant, she represented Kansas where she was the youngest among the contestants.
Facts and Trivia
She's a twin.  "And we don't look anything alike," she says of her fraternal twin sister, Ashley.  "She's 4-foot-10 and she's (fair) with green eyes. Same hair. My brother (Jordan) looks like her, too. I'm the only one who looks Mexican."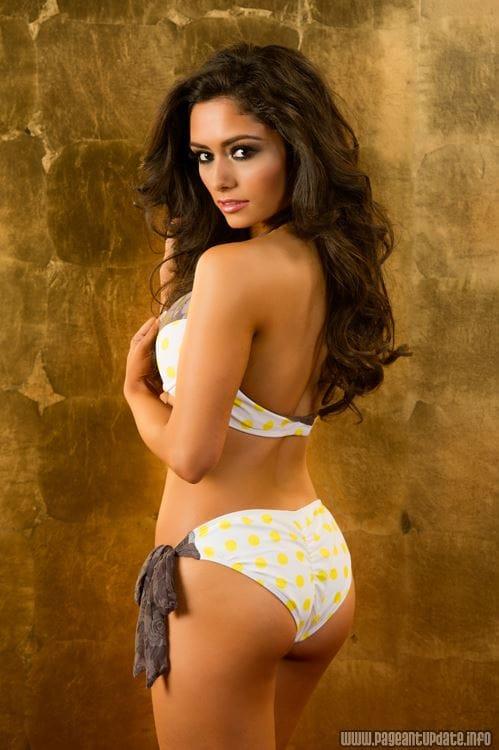 Her Miss Kansas prize package included thousands of dollars in scholarship money: $57,600 for traditional undergraduate study is one option.  She plans to finish an associate degree at Johnson County Community College before working on a four-year degree in business administration.  She wants to be a professional makeup artist in the entertainment industry and have her own makeup line one day.
Her pageant role model is Olivia Culpo, who was crowned Miss USA and Miss Universe in 2012.  "She was kind of like the underdog of the pageant.  She was one of the shortest contestants, she was 20 years old, that was only the second pageant she ever did in her life.  Then she went on to win Miss Universe.  So I really admire that she accomplished so much at such a young age.  And it didn't really affect her personality, either.  She always stayed down to earth."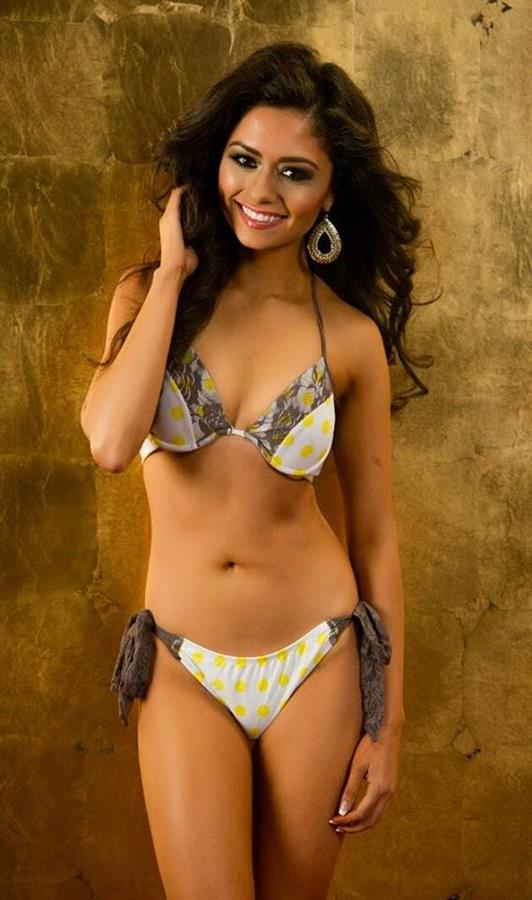 Alexis is a hostess at Carlo's Copa Room restaurant in Lenexa, where her co-workers gave her a send-off party.  She worked as many as 30 hours a week there while going to school so she could pay her pageant expenses.  The Miss USA organization pays for most things, including her national pageant competition wardrobe.
She was the first Miss USA contestant to publicly sound off on the controversy created by pageant co-owner Trump's comments last month referring to Mexicans as rapists and criminals.  She appeared on CNN after she spoke to The Kansas City Star.  "Well, I didn't agree with his comments.  I was offended by what he said; my family, they were also offended.  I definitely understand why people are reacting the way they are.  What he said was very hurtful.  I mean, it's caused a lot of problems, not only for the pageant but for people across the nation."
Alexis Railsback Photos
Don't forget to check out our Alexis Railsback page for a good amount of her pictures.