Now, how about we go up north and show you the hottest from this cold country.  Yup, we're talking about hotties from Canada.  'Cause yes, aside from the Rockies, and they also got a good amount of world-class hotties.  And not just your regular type of hotties, mind you.  These babes posed nude.  They conquered the pages of Playboy.  So without further ado, folks…  Here are the 10 Canadian Playmates that you should always, always think about…
Brooke Berry
Brooke Berry is half-Japanese and half- Scandinavian.  She grew up in Homewood, California but was born in Vancouver, British Columbia, Canada.  Brooke majored in English at the University of California at Berkeley.  She was the Playmate of the Month in the May 2000 issue of "Playboy".  Brooke had previously appeared in the "Girls of the Pac 10" pictorial in the October 1999 issue of the famous men's magazine.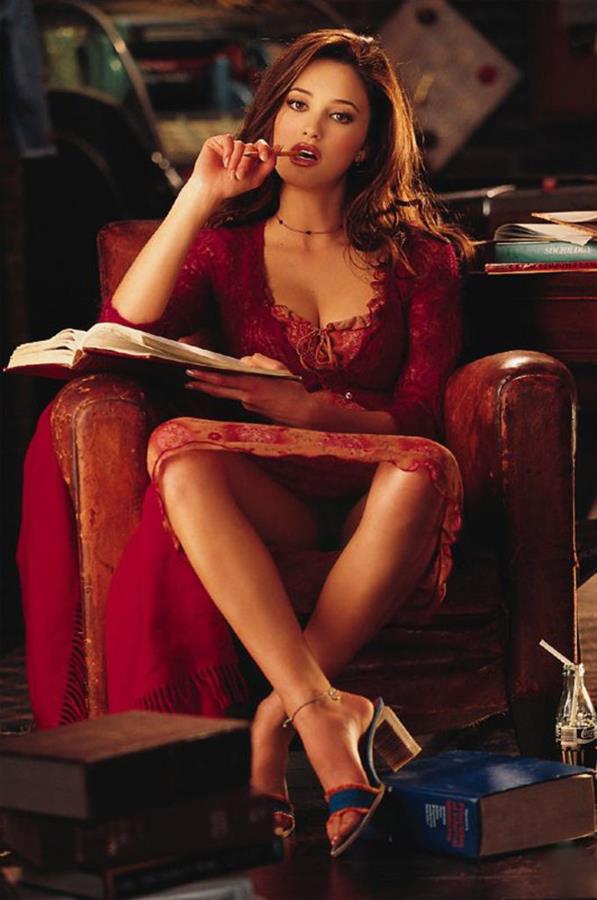 Here are some of her nudes.
Brooke went on to be featured in a few "Playboy" videos and posed for a handful of "Playboy" newsstand special editions.  Moreover, she was a member of the "Playboy" X-Treme volleyball team. Brooke plays the tenor saxophone and is the niece of Jan Berry of Jan & Dean fame.
Tracy Tweed
Tracy is the younger sister of Playmate of the Year Shannon Tweed.  She grew up in Newfoundland, Canada with six older siblings.  This Canadian model and actress appeared in films such as Johnny Mnemonic and Night Eyes 3.  She played the Rolls Royce Girl in the 1992 movie Live Wire.  She had a brief marriage to singer Diana Ross's brother, Chico, and had a daughter named Emily and twin sons named Jake and Hunter.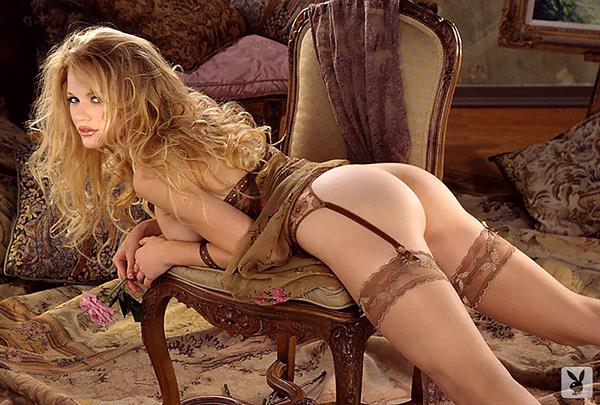 Here are some of her nudes.
Kimberley Stanfield
A graduate of Lord Byng Secondary School in Vancouver, BC, Kimberley Stanfield vaulted to international stardom in July 2001 when she was selected as Playboy's Playmate of the Month.  This Canadian Playmate has since appeared in a number of Playboy videos, although she insists that modeling isn't her only career ambition.  "My ultimate goal is to become an elementary school teacher," she says.  "I love working with kids."  Kimberley Stanfield's turn-ons include genuinely nice people who are honest and true to themselves, and her turnoffs are rude and phony people with superior attitudes.  "Everyone is equal in my eyes,"  she says.  Hey, it looks like you have a shot with her after all.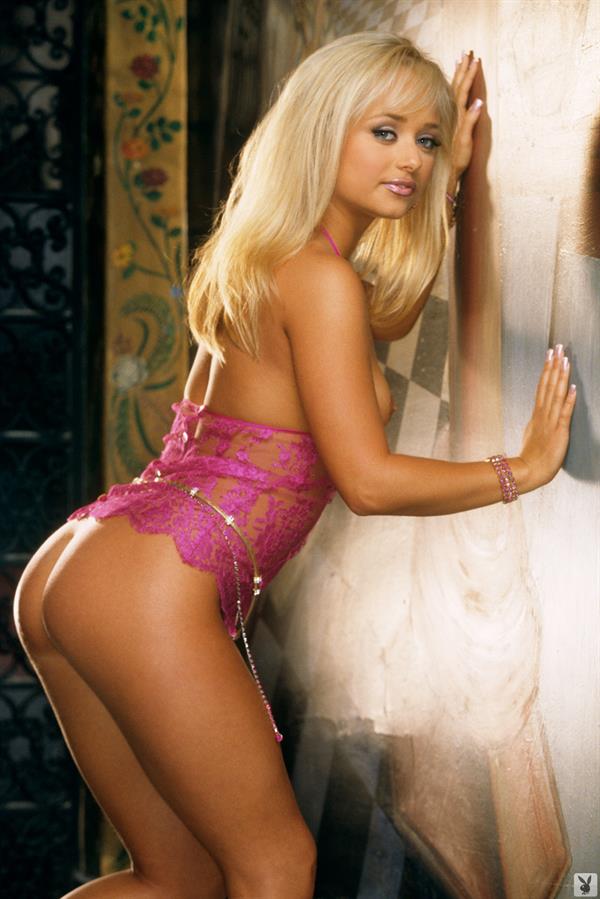 Here are some of her nudes.
Peggy McIntaggart
A native of Penetanguishene, Ontario, this sumptuous small-town girl hit the big-time in January 1990 when she was named Playboy's Playmate of the Month.  Peggy McIntaggart promptly parlayed her notoriety into a thriving acting career with appearances in the films Lady Avenger, Into the Night, and Beverly Hills Cops II, as well as an obligatory gravity-defying appearance in an episode of Baywatch. Her turn-ons include cleanliness, children, animals, and white roses, and her turnoffs are cigarettes, dirty houses, traffic, dishonesty, and judgmental people.  Hopefully, you won't judge Peggy for her views about sex.  "Sex is 95% in the head," she says. "If I find a man who's open-minded, clean, and in touch with his feminine side, there's no doubt we'd have mind-blowing sex regardless of his looks."
Here are some of her nudes.
Krista Kelly
Krista Kelly was born on June 18, 1977, in Toronto, Ontario, Canada.  She is of mixed French, German, Newfie, and Native American descent. Krista began modeling when she was fifteen.  She tried out for "Playboy" scouts when they were searching for models for the 50th Anniversary Playmate Hunt.  Krista made her modeling debut, appearing in the accompanying pictorial in the December 2003 issue of Playboy.  She was 26 at the time.  She was the Playmate of the Month in the April 2004 issue of the magazine.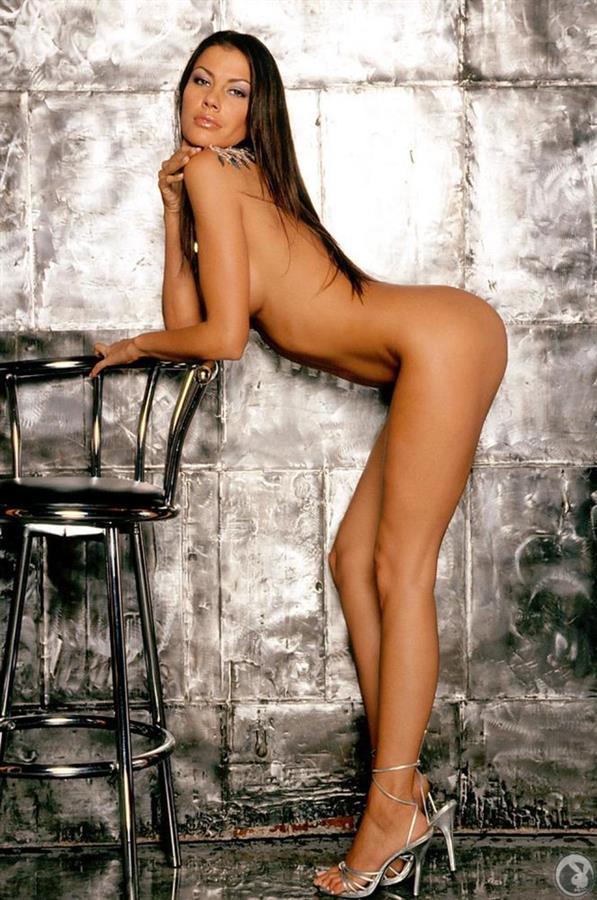 Here are some of her nudes.
In 2005, she appeared as the November calendar girl in the "Playmates at Play at the Playboy Mansion" swimsuit calendar.  She was ranked number five in AskMen's Top Canadian Playmates list.  Krista Kelly has also appeared in three "Playboy" videos.
Jayde Nicole
Jayde began modeling for catalogs and fashion shows at age six. Her family moved to Port Perry when she was seven.  She decided to take a hiatus from modeling at age eleven and at age fifteen she was spotted outside of the Air Canada Centre by a Toronto modeling agency scout who offered her the opportunity to continue modeling.  Her mother suggested to Nicole that she pose for "Playboy."  Jayde was chosen to be the Playmate of the Month in the January 2007 issue of the famous men's magazine.  She was named Playmate of the Year in 2008 and has the distinction of being the first Canadian to receive this particular honor in 26 years.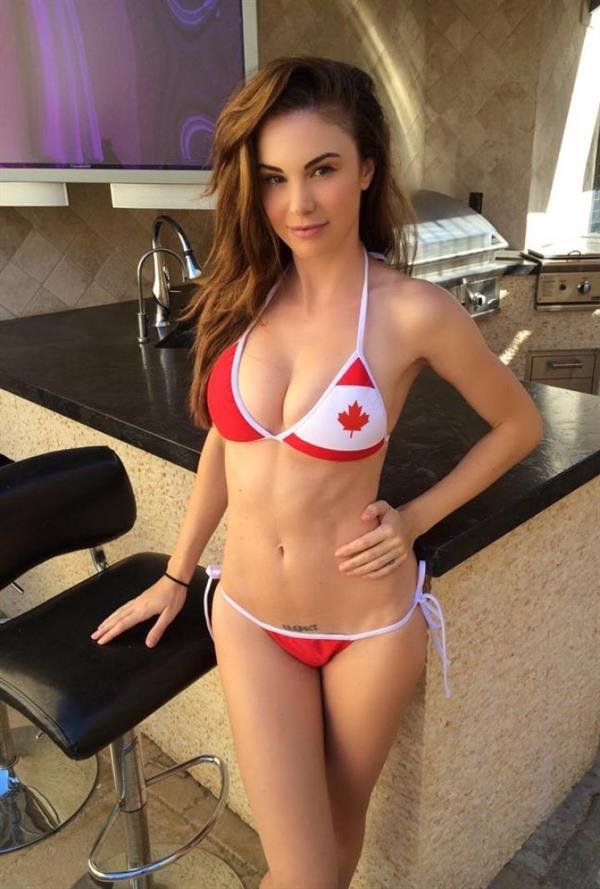 Here are some of her nudes.
Jayde Nicole has appeared as herself on the TV shows "The Girls Next Door" and "The Hills."  Moreover, Jayde has been featured in such magazines as Details, American Curves, FHM, Elle, Cosmo, and Vegas.
Dorothy Stratten
1979 was an unforgettable year for Dorothy Stratten.  The 20-year-old Vancouver native was named August's Playmate of the Month and her well-received appearances in the films Americathon and Skatetown, U.S.A., led to rumors she was on the verge of being named the Playmate of the Year. T hat's when tragedy struck.  Allowing his jealousy and paranoia to get the best of him, Dorothy's estranged husband murdered her before turning the gun on himself.  The grisly incident made headlines around the globe and resulted in the films Star 80 and Death of a Centerfold, as well as a poignant song by Canadian rocker Bryan Adams. Although Playboy has at times reveled in controversy, this is one episode the magazine would prefer to forget.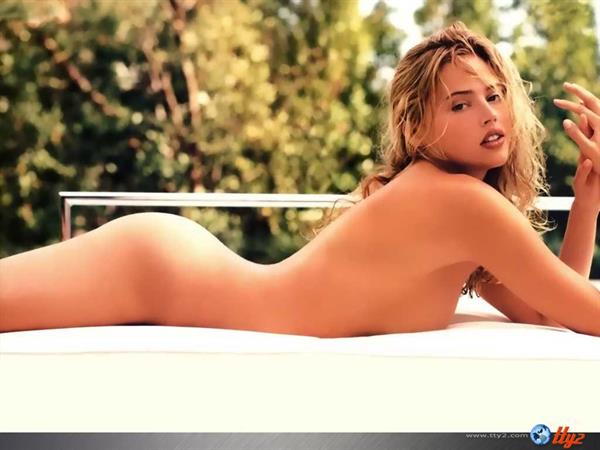 Here are some of her nudes.
Pamela Anderson
Pamela Anderson owes all of her success to the BC Lions.  This lovely Ladysmith native was just 21 years old when she and her friends decided to attend a Lions game at Vancouver's BC Place.  It proved to be a savvy decision and during a lull in the action her image was splashed across the stadium's JumboTron, causing thousands of red-blooded male fans to cheer loudly.  In fact, the response was so overwhelming that Pamela Anderson was invited onto the field where she was offered a modeling contract courtesy of Labatt.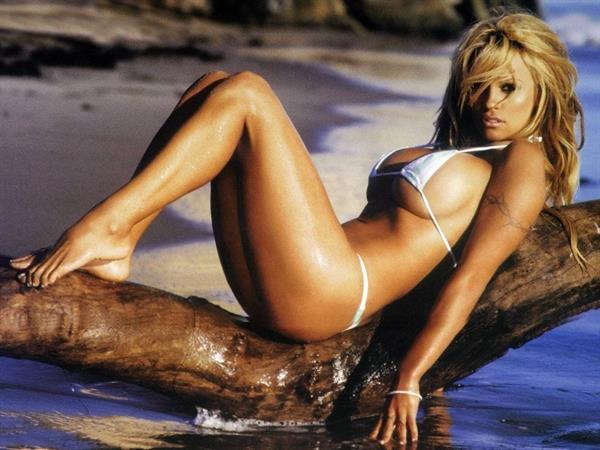 Here are some of her nudes.
More lucrative advertising assignments followed, and before the year was done, Pamela had appeared on her first of 11 Playboy covers.  She has since become the planet's premier sex kitten thanks to roles in Home Improvement and Baywatch, as well as her equally infamous home movies.  Love her or loathe her, there's no denying that this curvaceous Canadian Playmate has sent thousands of Canuck boys rocketing through pubescence.
See you next time for another sizzling listicle, folks!