Nadine Lustre is considered one of the hottest women in the Philippines right now and yes, after this entry, most of you will agree.  You see, apart from her physique and facial beauty, she possesses an appeal that is just so attractive but is very hard to explain.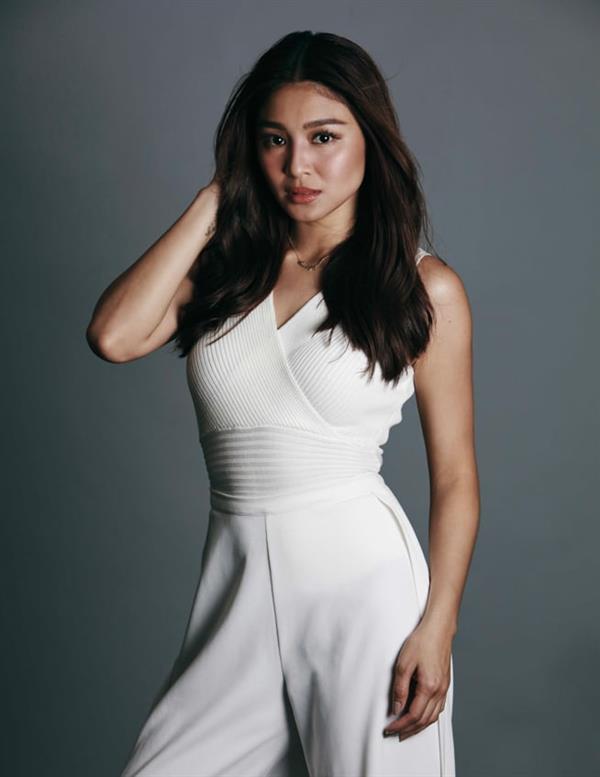 Oh, you are going to love all her poses on Instagram.  Yes, even if it's not on the beach.  Nadine here will be your newest crush and you would be scouring the internet for more of her.
Who is Nadine Lustre?
Nadin is a Filipino actress and singer.  She has been involved in show business from a very young age, hosting children and youth-oriented programs on several prominent Filipino networks.  She left the girl band 'Pop Girls' to begin her own prolific solo career.
Nadine had a lot of collaborations with her ex-partner, James Reid, in films, television shows as well as music albums.  With their string of hit movies, TV series, and records, the couple is known as 'JaDine' has become household names in the Philippines.  Their concerts sell out within hours of their announcement because of such high demand.  They have also been on two world tours across Europe, North America, and South Asia.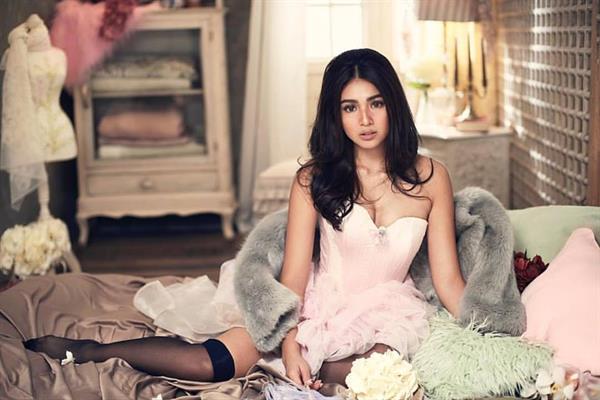 Known for her acting, singing, and beauty, she has been voted by the public as the 'Most Beautiful Woman in the Philippines' on multiple occasions.
Her Early Life
Nadine Alexis Paguia Lustre was born on October 31, 1993, in Quezon City, Philippines to Myraquel Paguia-Luster and Ulysyess Lustre.  She has one younger sister named Naomi Lustre and younger brothers named Ezequiel Lustre and Isaiah Lustre.  She did her schooling in Diliman Preparatory School and later on studied 'Communication Arts' at Colegio de San Lorenzo which is located in Quezon City.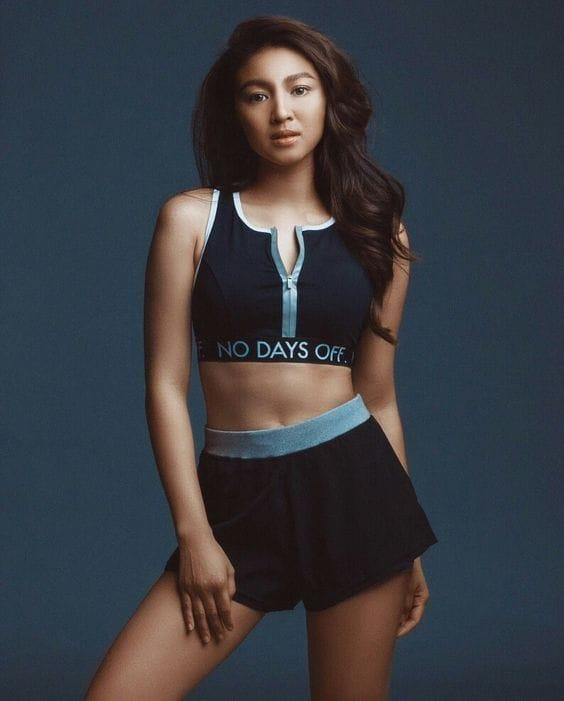 Acting Career
At the age of 9, she made her debut as a host, when she hosted the RPN network's children-oriented show called 'Storyland', as well as a few programs on Disney Channel Asia.  She was then signed by Viva Entertainment and became one of the major cast members in the TV5 youth program 'Bagets.'
Her first acting roles were in the film 'Petrang Kabayo' and the TV5 drama series 'P.S. I Love You'.
In 2010, Nadine starred in the movie 'Petrang Kabayo'.  She was also a part of the TV series, 'P. S. I Love You', which ran from November 2011 to February 2012.  In April 2014, she was seen in the lead role in the movie ''Diary ng Panget'.  The movie also starred James Reid and was a big hit.  After the success of 'Diary ng Panget', the pair subsequently starred together in 'Talk Back and You're Dead', which is based on the best-selling book of the same name by author Alesana Marie.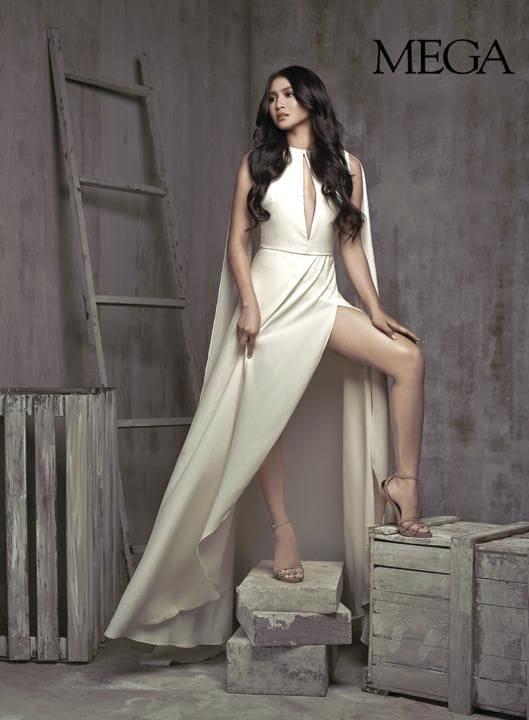 On August 26, 2014, Nadine and James Reid signed an exclusive two-year contract with ABS-CBN.  They were to be the network's new 'loveteam'.  As a result, any music, films, or television shows the pair were involved in would be released under ABS-CBN and Viva Films.  In October 2014, the duo's first television project with ABS-CBN, a month-long special titled 'My App Boyfie' was aired.  Nadine played the lead female role of 'Anika Andres'.
After the success of their first teleserye, Nadine and Reid were signed on by ABS-CBN Primetime Bida series for another entitled 'Till I Met You'.  The series ran from August 2016 to January 2017.
Directing
Nadine collaborated with film director Petersen Vargas to co-direct Reid's "The Life" music video in 2017.  In December of 2017, the music video was released.  At the 2017 Myx Music Awards, it was named Music Video of the Year.  Lustre's next endeavor as a music video director was a duet with Reid called "Summer," which was released in January 2019. S he co-directed the video with Chino Villagracia of The Visual Club.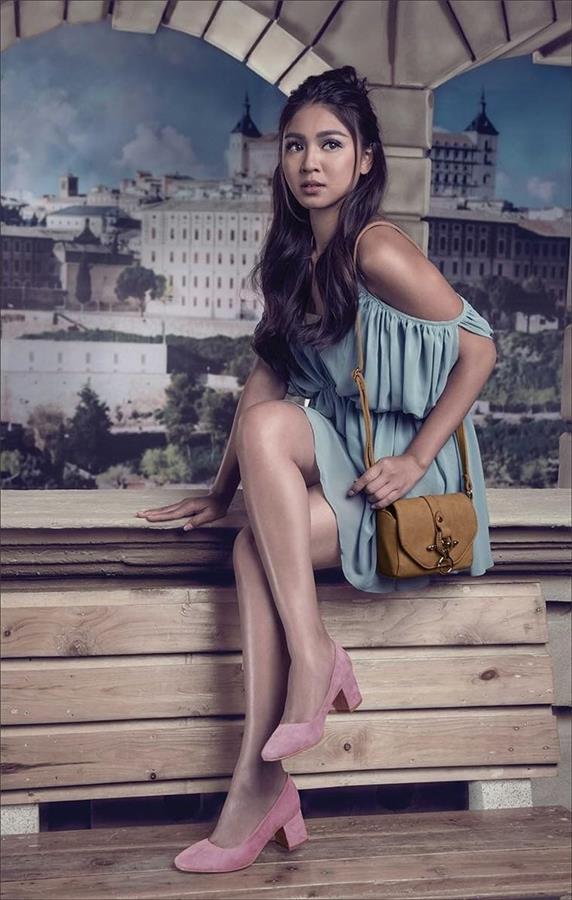 Singing Career
Nadine began her music career in 2009 as one of the founding members of the girl group 'Pop Girls,' which was formed by Viva Entertainment.  She later left the group to pursue a solo career.
Nadine released her debut solo album under the label Viva Records in 2014.  The album comprised of many hit singles such as 'Para-paraan', 'Paligoy-ligoy' as well as 'No Erase', 'Bahala Na' and 'Hanap-hanap' which were her first collaborations with her future partner James Reid.
Nadine debuted her rap skills in 2015 with the song 'Hush,' on which she worked with Yassi Pressman.  Lustre and Reid released their own rendition of 'This Time' on Viva Records in 2016.  The song was intended to be used in their film of the same name.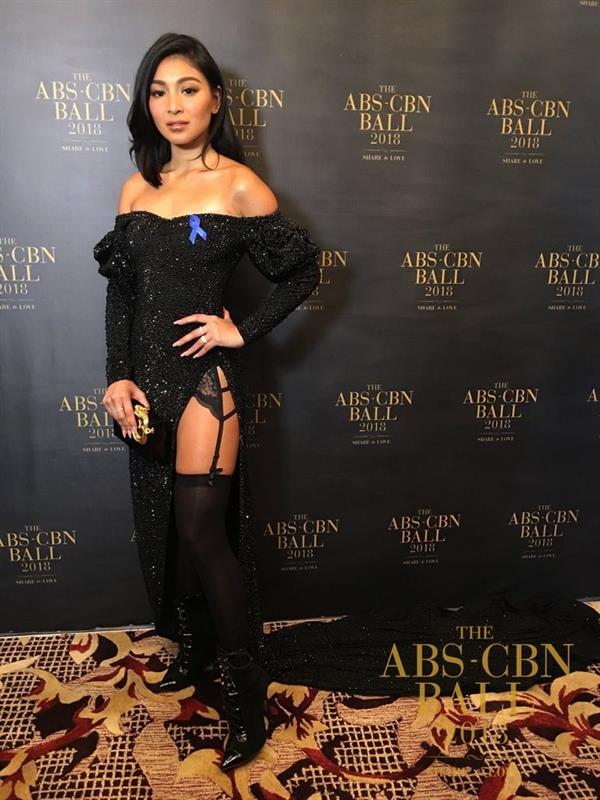 In March 2016, Nadine and Reid agreed to embark on a world tour. Concerts were staged in Doha, Dubai, London, and Milan as part of the 'JaDine in Love World Tour.'  Lustre and Reid flew to North America on May 12, 2016, to begin their second world tour.  Concerts were held in a number of cities throughout the United States and Canada.
In February 2018, the couple held a concert entitled 'Revolution: a JaDine Concert' at the Araneta Coliseum.
Outside Entertainment
In April 2018, Nadine launched her first-ever make-up collection called Lustrous in collaboration with the international Australian brand, BYS.  Nadine is the first-ever Filipina celebrity to collaborate with the international brand.  The make-up line consists of a contour & highlight kit, lip & cheek tints in the shade Raw and Vermillion, eye shadow palettes in the shades Luna and Calypso, eyeliners in the shades Turquoise, Moonstone and Sapphire, mascaras in the shades Void and Lazuli, and an eyebrow pencil & eyebrow gel in the shade Natural Brown.
In December 2018, Nadine released her signature fragrance called Luster.  The fragrance was first teased by Nadine in 2017 when she posted several boudoir-themed photos from the campaign.  She revealed the project on Valentine's night.  In an interview with Preview, Lustre revealed details about how she personally and independently produced and conceptualized the product.  The idea came from her mother who knew a chemist who makes perfumes.  She then started conceptualizing the campaign, which was inspired by "boudoir photos, 18th-century fashion photos, and vintage Vogue". She revealed that she chose such themes because she wanted to show everyone that she is "slowly changing and growing into a woman."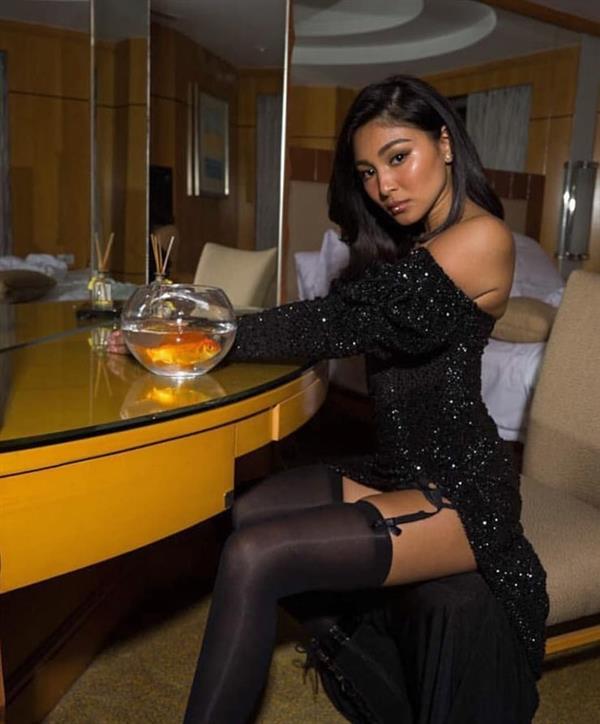 In February 2019, Nadine held an official launch event for the fragrance line in the form of a pop-up store.  The event was held at Vetro, an art gallery in Quezon City, Philippines.
Facts and Trivia
Nadine Lustre was chosen as the 'Most Beautiful Woman in the Philippines' by Starmometer in 2016.
In 2017, Nadine was voted as the 'Sexiest Woman' in a poll conducted by FHM Philippines.
Nadine was previously in a relationship with fellow Viva Records artist JC Arcinue.  After the end of her first relationship, she began dating long-time collaborator and good friend James Reid.  James is an Australian actor.  They first met on the sets of 'Diary ng Panget' in 2014.
In February 2019, Nadine became the first Filipino ambassador of fashion giant H&M.  On March 14 of the same year, her swimwear line collaboration with the brand, which was called Selected by Nadine, was released.  A second wave of Lustre's special swimwear line was released the following month.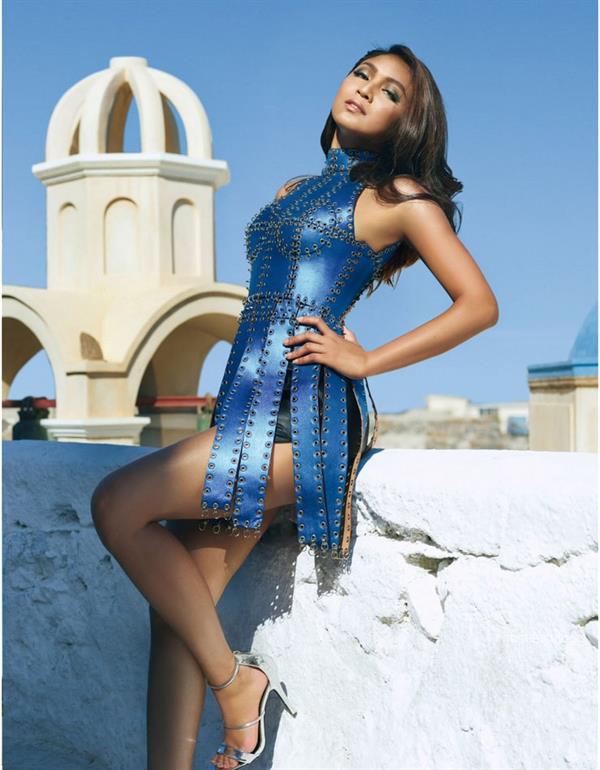 In June 2020, Nadine appeared alongside actress Maja Salvador for another campaign for H&M's swimwear line.  The collection was called Selected by Nadine and Maja.  The collection was supposed to be launched in March but was pushed back because of the COVID-19 pandemic.
Although not known primarily as an activist, Nadine has been outspoken about issues and advocacies she cares deeply about, such as her advocacy for mental health awareness, her support for the environmental activist group Greenpeace, her call for women's independence, and the need for the government to address the 2020 COVID-19 crisis with "help, compassion, and transparency, not threats and lies."
Her Body Measurements
Nadine stands 5 feet, 5 inches and rocks a 34-25-35 figure.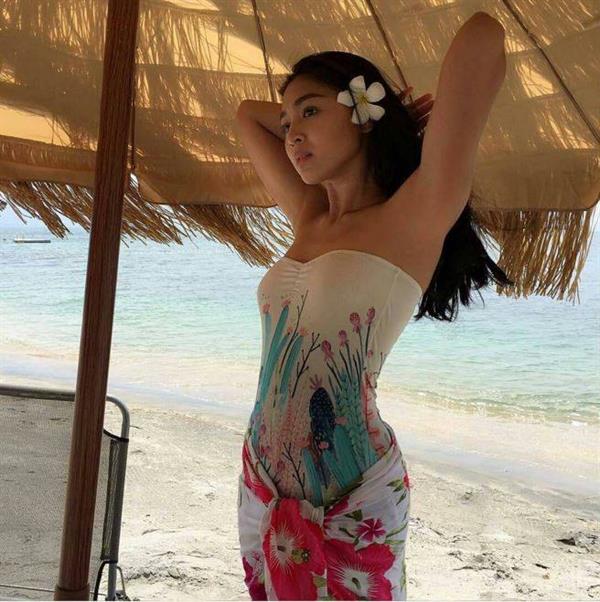 Nadine Lustre Photos
Join her over 10.7 million followers on Instagram for her latest personal posts.
Also, do visit our Nadine Lustre page for a good amount of her pictures.