This super hot feature for this week will set your crotch on fire!  She will take you back to when you feel like you are always horny.  Okay, maybe that last sentence wasn't appropriate but it's true.  Oh, yeah, and some of you, our dear readers, were still in high school during the time when Tiffany Fallon was on the covers of your favorite magazine.  Yes, the one that you hid from your parents and the one with sticky pages.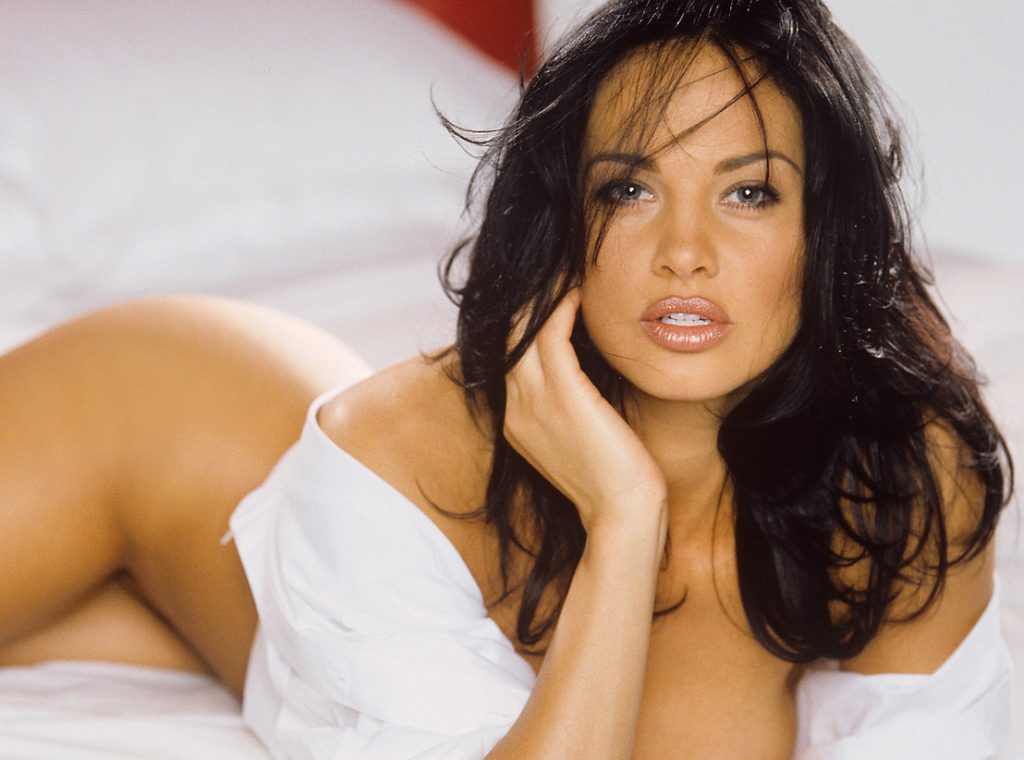 Who is Tiffany Fallon?
Tiffany is an American pageant and glamour model who is most famous for being December 2004's Playmate of the Month and, subsequently, Playmate of the Year for 2005.  She was named Miss Georgia in 2001 and came second that year's Miss USA.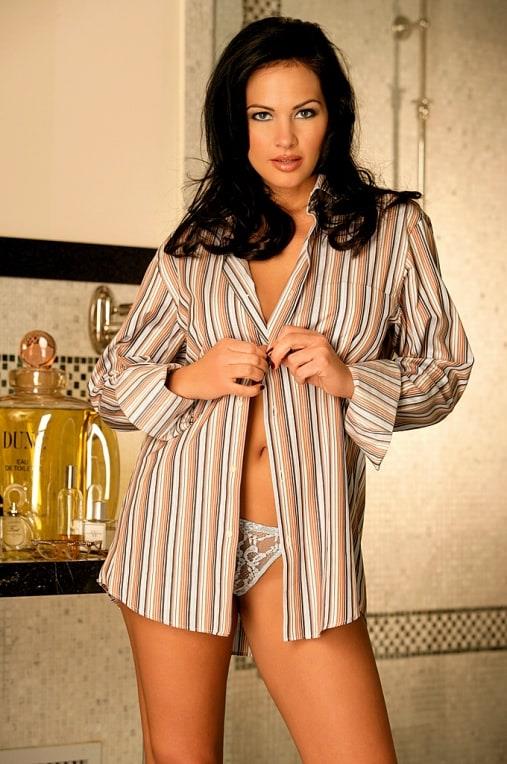 Her Early Life
Tiffany Fallon was born. onMay 1, 1974, in Fort Lauderdale, Florida.  She is of Irish-American descent.  Tiffany was Homecoming Queen and Senior Class President at her high school where she played volleyball, soccer and ran track.  She attended Florida State University, where she received a degree in sports management.  Tiffany worked as a flight attendant and cheerleader for the Atlanta Falcons.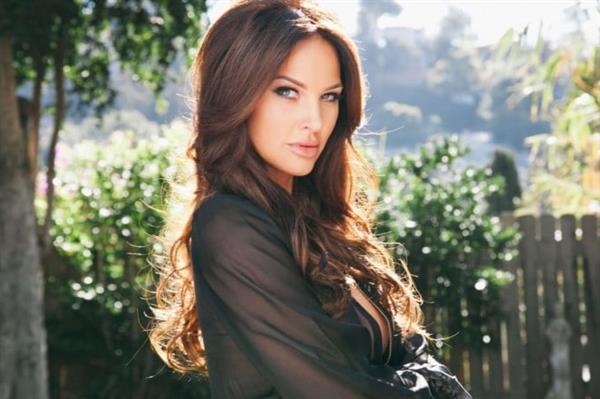 Career Journey
Tiffany was named Playmate of the Year in 2005; at age 31, she has the distinction of being the second oldest woman to receive this particular title.  She has appeared as herself on the reality TV shows, The Girls Next Door (2005) and The Apprentice (2004).  Moreover, Tiffany is featured in the music videos, "Who's Your Daddy?" by Toby Keith and "Come Wake Me Up" by Rascal Flatts.  Tiffany has served as a guest host on FSN's The Best Damn Sports Show Period (2001) and has done dozens of print and television campaigns.  Tiffany was named one of CMT's "Sexiest Southern Belles" and has made comedic guest appearances on Spike TV's The Lance Krall Show (2005) and "The Man-Made Movie" (2001-2002).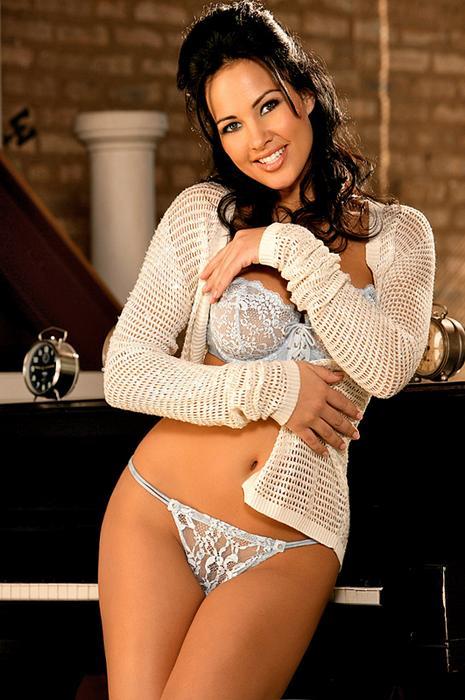 Facts and Trivia
Tiffany first appeared in Toby Keith's country music video "Who's Your Daddy?".  She had made several comedic guest star appearances on Spike TV's The Lance Krall Show.
Tiffany was on an episode of The Simple Life: Interns as a judge for a beauty pageant in which Paris Hilton participated in.  She was also a co-host of the International Fight League's weekly program IFL Battleground with MMA legend, Bas Rutten.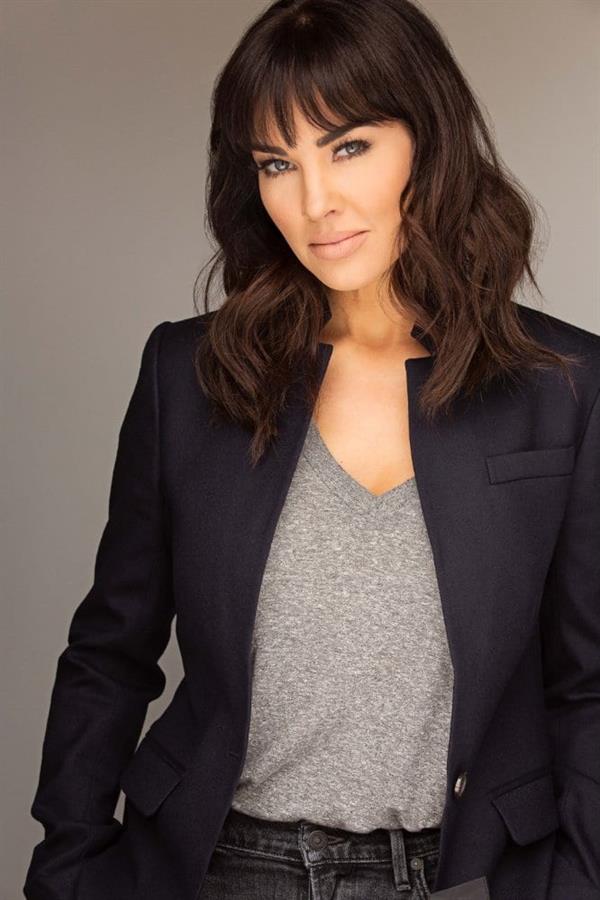 Tiffany competed on The Celebrity Apprentice, playing for charity.  She was the first contestant to be fired by Donald Trump.
Tiffany married Joe Don Rooney and she has three children: Jagger, Raquel, and Devon.
She was succeeded by Kara Monaco as Playmate of the Year.
Her Body Measurements
Tiffany stands 5 feet, 6 inches and she rocks a 33-22-35 figure.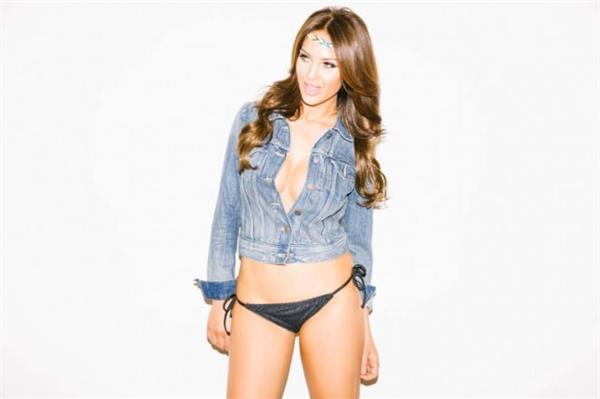 Tiffany Fallon Photos
Follow Tiffany on Instagram for her latest lifestyle posts.
And do visit our Tiffany Fallon page for more of her.