Kasia Struss is what you may say a living legend in the modeling world.  You see, she may not be as successful as the others but she possesses hotness like no other.  Just look at her…  She is not on her noon yet.  That gorgeousness, I'm pretty sure, will achieve more.  Just you wait.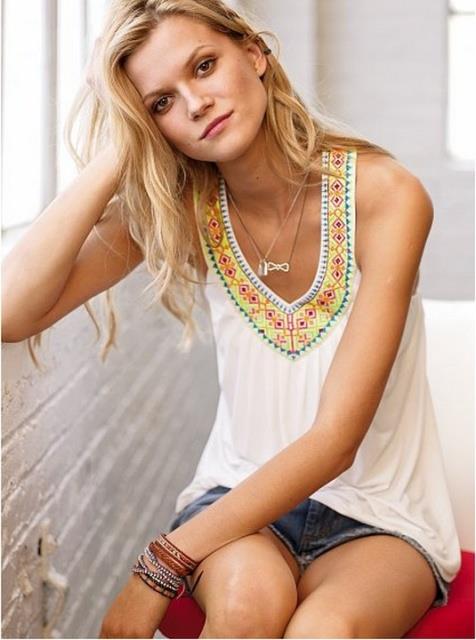 Kaisa's classic beauty is destined to go down in modeling history as one of the best. And really, there's no denying what else she can still do.
Who is Kasia Struss
Kasia is a Polish fashion model who has appeared in magazines like Vogue and Ten.  She has also appeared on the runway for designers like Marc Jacobs and Saint Laurent. Kasia has shot several ad campaigns for Dolce & Gabbana, Gucci, Christian Dior, Miu Miu, Valentino Hugo Boss, Kenzo, and many other fashion staples.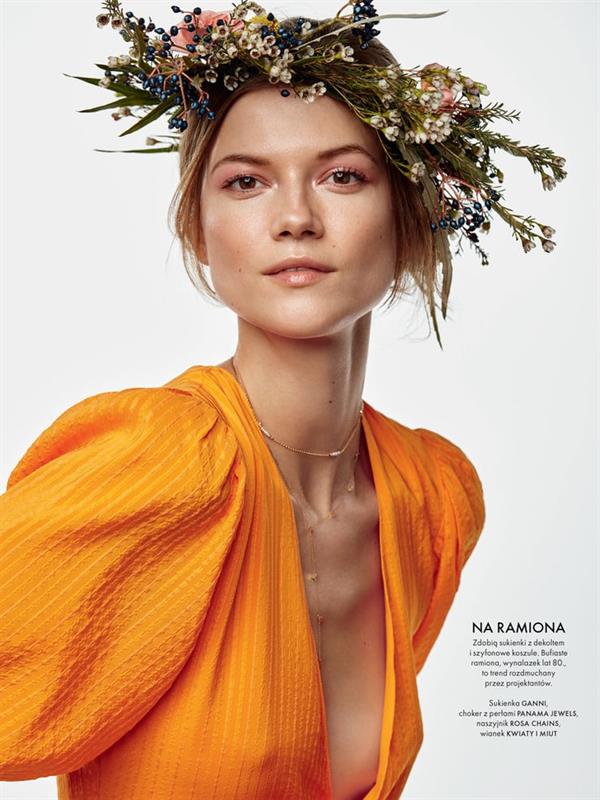 Her Early Life
Kasia Struss was born Katarzyna Strusinska on November 23, 1987, in Ciechanów, Mazowieckie, Poland.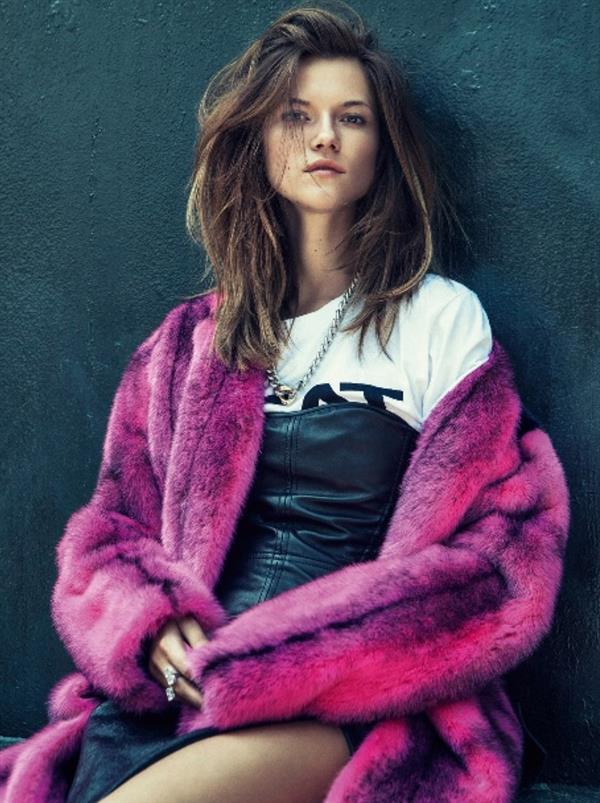 Career Journey
Kasia Struss was discovered in 2005 by a local talent scout after sending her pictures to a local Polish teen magazine.  She went on to finish high school in home town Ciechanów before signing with an agency called Avant Management.  Avant has been Kasia's mother agency for over 10 years.
"My plan at 17 was just to finish high school and go to university – and part of the reason that I'm a model is that I didn't know what I wanted to do.  I would have probably been a journalist because I'm a very curious person and I like to travel.  I always wanted to travel from a young age, so when I signed my first modeling contract I was more excited about traveling than about being a model – but then I found that I really enjoyed the modeling too."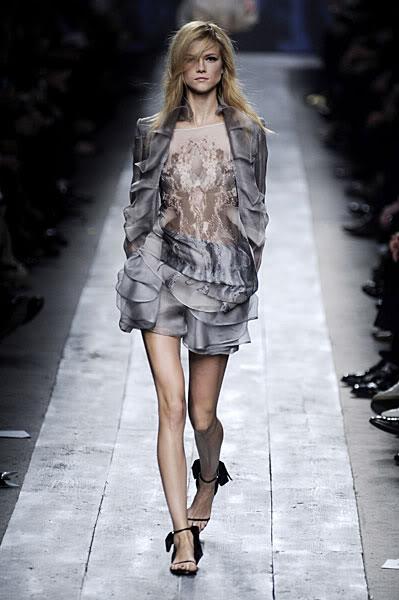 During that period, Style.com ranked her as one of the top 10 newcomers of the season.  Kasia has appeared in various magazines, including Numéro, Vogue, Ten Magazine, and many more.  Walking for various runways, Kasia has walked for Marc Jacobs, Kenzo, Versace, Burberry, Diesel, DKNY, Louis Vuitton, Victoria's Secret, and others.
In the year 2007/2008, Kasia even opened shows for Dries Van Noten, Balenciaga, Yves Saint Laurent, and other top fashion houses such as Christopher Kane.  For the Spring/Summer fashion week of 2010, she was considered to be the third most booked model, right behind Liu Wen and Constance Jablonski.
Facts and Trivia
Kasia was featured in Vogue Paris magazine's 30 Models of the Decade feature.
She dated model and photographer Dylan Forsberg. She has a daughter, Alice (born July 23, 2018).
Kasia admires her grandmother the most and is inspired by nature, humans, and just about everything in life.  Due to her busy week, she never knows where she's going next.  She is a history buff and wishes to have experienced the Renaissance.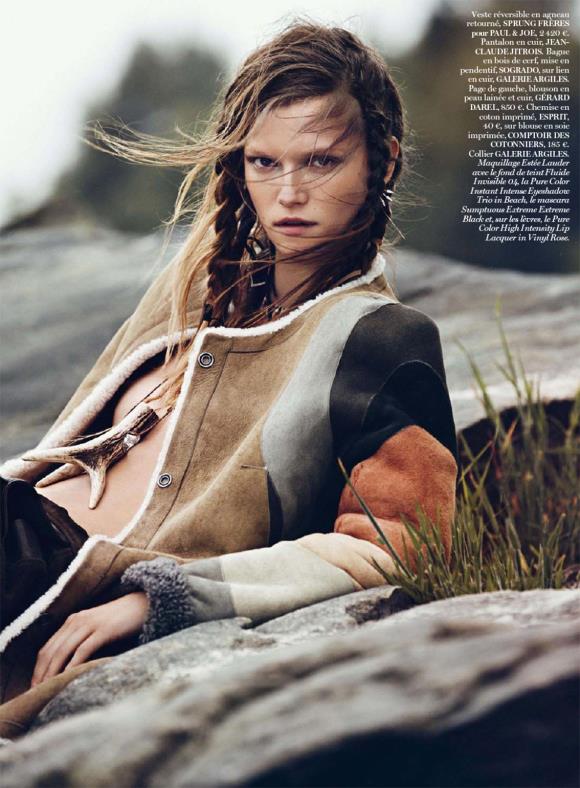 One of the greatest things about her is the fact that she constantly wants to improve herself.  She likes to play chess and cards.  Living her life to the fullest.  Her idea of happiness is health.
Kasia likes to read Polish authors to retain her love for the beautiful Polish language.
Being a proud supporter of some amazing charitable organizations such as Autism Tomorrow, philanthropy is something that she is passionate about.  Her drive was her brother who has autism.  The organization is for adults that have autism.  It provides them support after schooling ends because even adults with autism need attention.
Kasia likes to take a break, every once in a while to reconnect with nature and this is what makes her a stronger model and person.  She is a powerhouse who is just as passionate about modeling as she was when she first entered the fashion industry.
Her Body Measurements
Kasia stands 5 feet, 10 inches and she rocks a 32A-23.5-34.5 figure.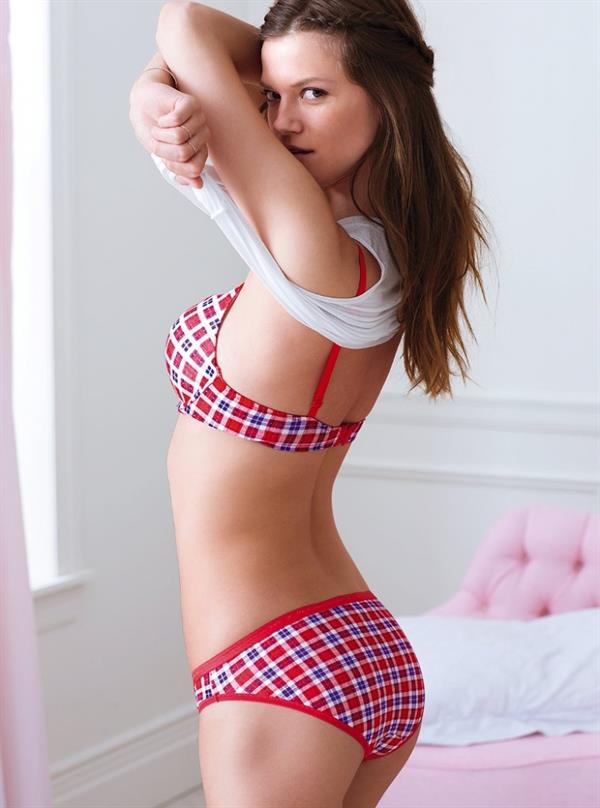 Kasia Struss Photos
Follow Kasia on Instagram for her latest personal posts.
And don't forget to visit our Kasia Struss page for more of her.