Valerie Loureda is a babe that would totally make you feel the heat on your crotch area.  Her curvaceous physique will truly make your tight jeans tighter than the usual.  And it will be hard to ignore that hardon.  And the more hot photos of her you see, the more you'll be oblivious to your surroundings.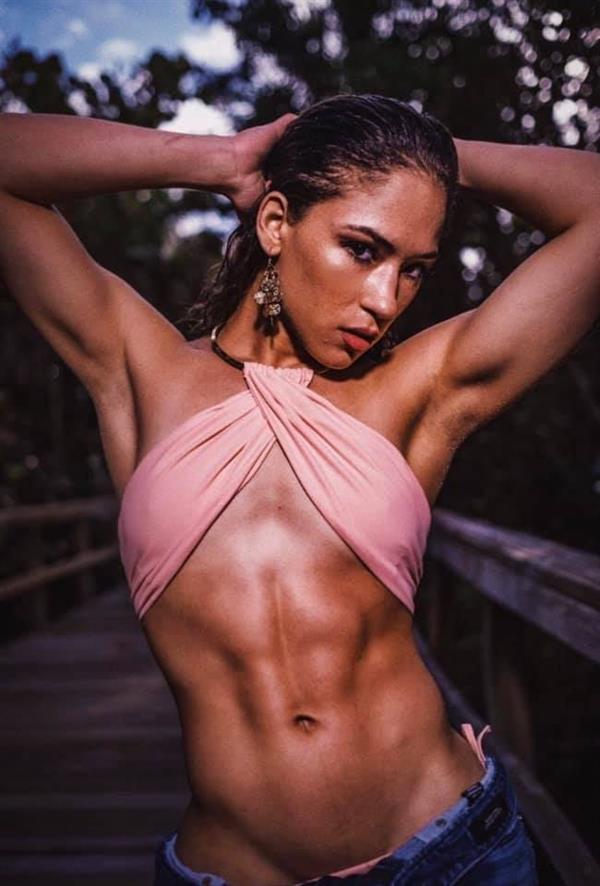 Now, that photo above is just an appetizer.  The gallery after this entry is so hot you'd be watching her fights on YouTube.
Who is Valerie Loureda?
Valerie is an American MMA fighter, taekwondo practitioner, model, and renowned MMA competitor who rose to prominence in 2020 with the Bellator promotion.
In August 2020, she defeated Tara Graff at Bellator 243, and her post-fight celebration dance went viral on social media.
Her Early Life
Valerie Loureda was born on the July 19, 1998, in Miami, Florida. Her father, Frank Loureda was the proprietor of a martial arts school – Frank Taekwondo Academy which was founded in 1998.  Her mother is Mily Loureda and she is also good at Taekwondo.  She was reportedly testing for her black belt while pregnant with Valerie.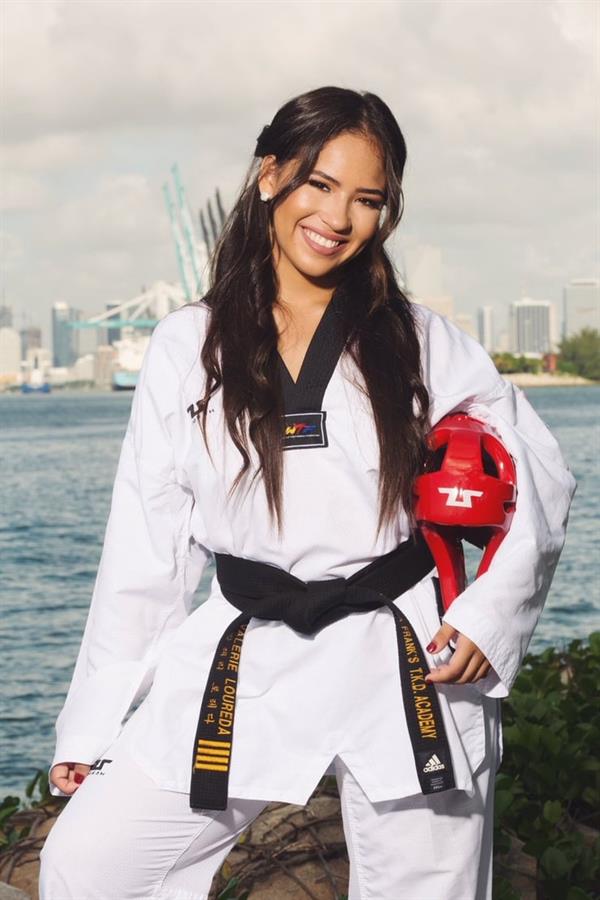 Career Journey
Valerie's interest in martial arts began when she was a child, as indicated by her regular attendance at her father's morning TV show, where he taught and educated his students in self-defense.  She practiced and trained for several years before becoming a professional fighter and participated in a variety of fights.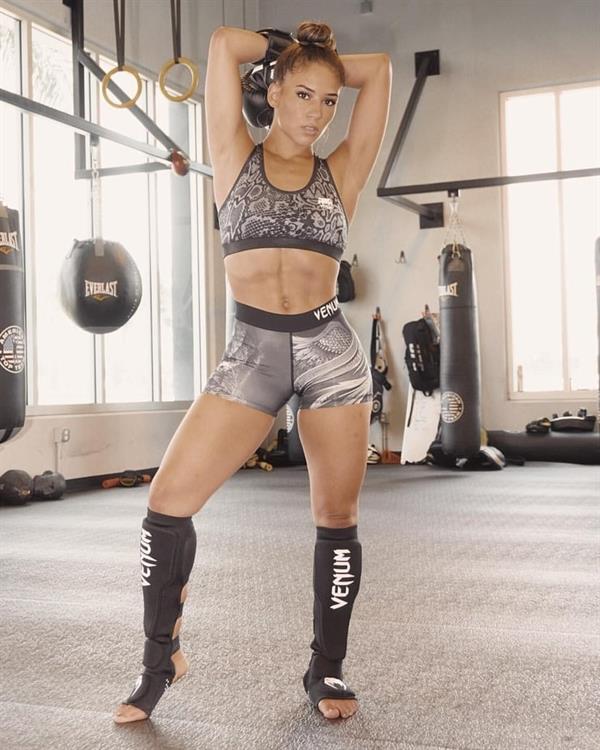 Valerie inked a multi-fight contract with Bellator MMA in August 2020, and she is also a former Olympian with multiple medals.  She debuted in professional MMA in May 2021.  After defeating Larkyn Dasch, she went 2- 1 in her professional MMA career after losing in the second round to Hannah Guy.
"I've always known what I'm meant to do in this world and my purpose.  I kind of put myself in the worst positions in order to grow and be here right now.  But, you know, I love it.  I'm very grateful for it and that's why I train as hard as I do."
Facts and Trivia
Valerie enjoys dancing in addition to martial arts and has become a social media star due to her Instagram images of herself during training sessions or wearing a bikini.  On the platform, she has over 586k followers.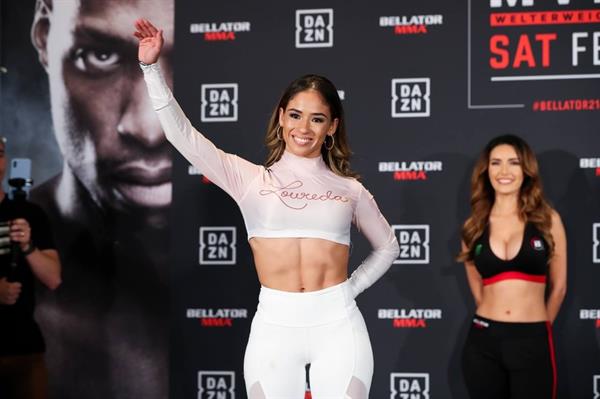 Valerie trains at American Top Team and has focused quite a bit on improving her wrestling skills.
"You know, my wrestling has been the major focus for me and every single camp of mine.  So, I'm kind of just better at it now.  I understand it, and I'm a very good wrestler with a Cuban base.  I think I'm just going to impress a lot of people.  'Cause I've never got an opportunity to show it that you know?  Everyone at the gym knows the wrestler I am."
Her Body Measurements
Valerie stands 5 feet, 4 inches and she rocks a 36-25-36 (37B bra size) figure.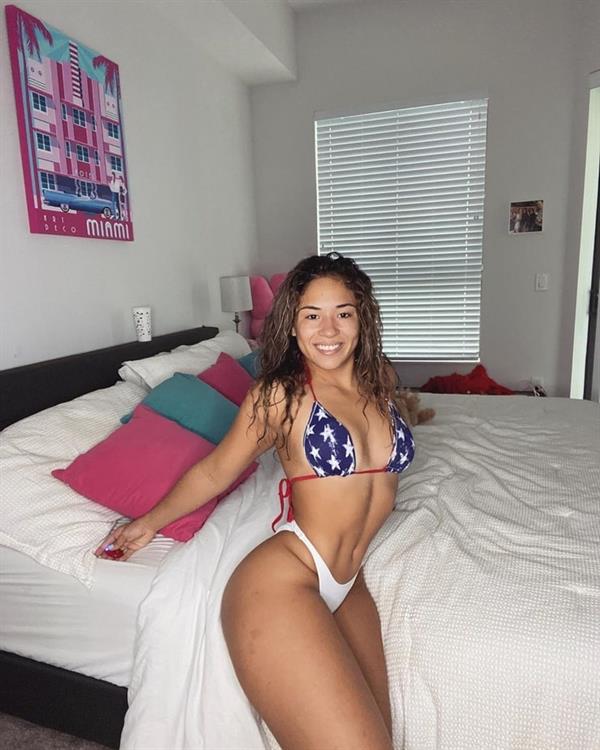 Valerie Loureda Photos
Follow Valerie on Instagram and be mesmerized by her dangerous hotness.
Also, don't forget to check out our Valerie Loureda page for more of her.