Mune He is another hot golfer that you should be aware of.  Yup, you'd mistake this woman for a Sports Illustrated model.  Her Asian hotness is just so hard not to look at. And yes, that also includes her lithe, super hot physique.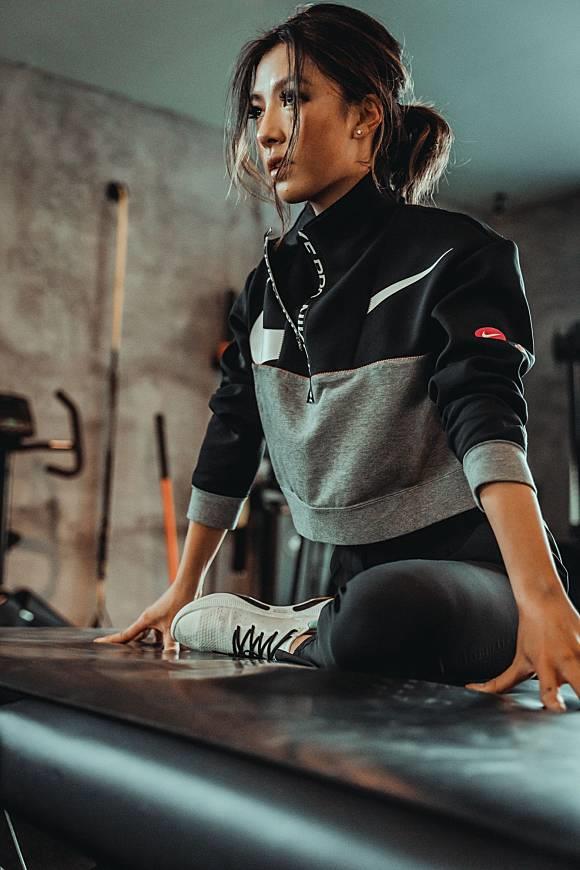 Now, imagine meeting this super sexy woman on the fields.  Probably play a game with her. I'm pretty sure you'd let her win.  And even if you try to win, you'd never be able to because she's as good in golf as she is hot.
Who is Mune He?
Muni (also known as Lily) is an Instagram star and golfer who is recognized for posting a unique mix of golfing and modeling photos.  She is also recognized for posting a wide range of lifestyle stuff, such as golfing contests and new dishes she tries.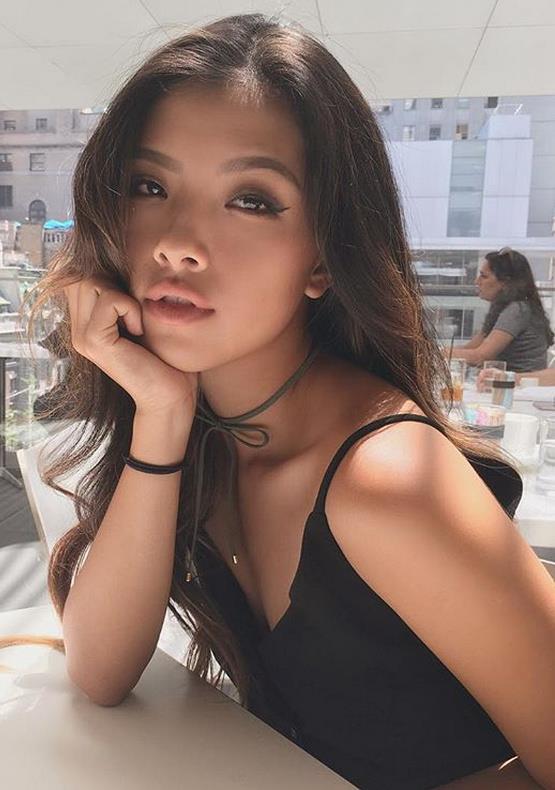 Mune is well-known for competing in the CLPGA in July of 2017, where she finished with a score of 70-67-68.  She also won the 2018 Prasco Charity Championship and, most recently, the 2019 Ladies Golf Professional Association (LPGA) Q series competition, earning her coveted membership in the LPGA, the world's largest organization for female professional golfers.
Her Early Life
Muni He was born on June 16, 1999, in Chengdu, China.  Her father, a hotelier, and restaurateur introduced her to golf at a young age, and by the age of five, she was competing.  Her family moved to Vancouver, and then to San Diego.  Torrey Pines High School in San Diego was where she went to school.  She was able to play golf more frequently in the United States, and she competed in junior golf competitions in San Diego and Southern California, alongside U.S. Events sponsored by the American Junior Golf Association and Kids' Golf.  She studied communications at the University of Southern California for a year before turning pro.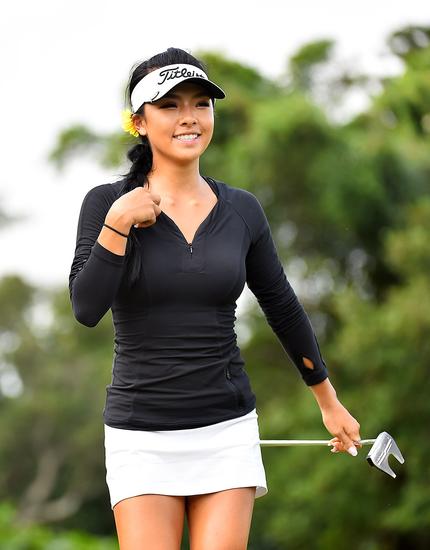 Her family moved from China to Vancouver when He was nine years old, and then to California, where she graduated from high school.  The golfing prodigy had pushed her way up the ranks to the professional level by the time she was a teenager, sacrificing most of her childhood fun to polish her technique.
"It was difficult growing up being a student-athlete.  I only had so much time in the day and I tried my best to balance everything.  I always had to keep my priority in mind and playing professionally was what I wanted."
Career Journey
Muni competed in events such as the IOA Championship presented by Morongo Casino Resort & Spa, the IOA Invitational, the Self Regional Healthcare Foundation Women's Health Classic, the Donald Ross Classic at French Lick Resort, and the Fuccillo Kia Classic of NY in 2018.  She competed in the FireKeepers Casino Hotel Championship and the Sioux Falls GreatLIFE Challenge in August of that year, earning $1,200 in the latter. She ended the season by competing in the Symetra Tour Championship before making her 2019 debut in the ISPS Handa Vic Open, followed by the ISPS Handa Women's Australian Open, Honda LPGA Thailand, and HSBC Women's World Championship.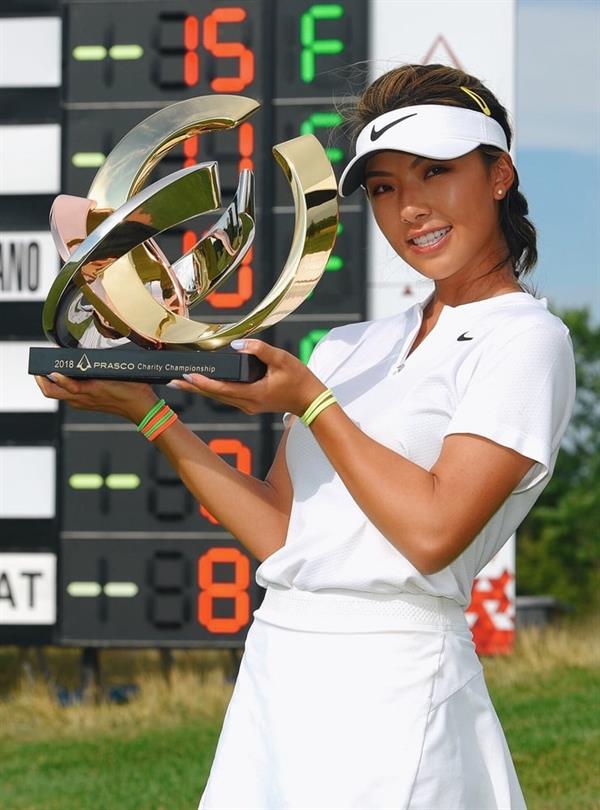 Muni competed in the LOTTE Championship and the HUGEL-AIR PREMIA LA Open in April 2019.  She competed in the LPGA MEDIHEAL Championship, the Pure Silk Championship presented by Visit Williamsburg, and the ShopRite LPGA Classic presented by Acer in the following period, earning $3,000 in the latter.
Facts and Trivia
Muni met Formula One driver Alexander Albon in 2019 and began dating the following year.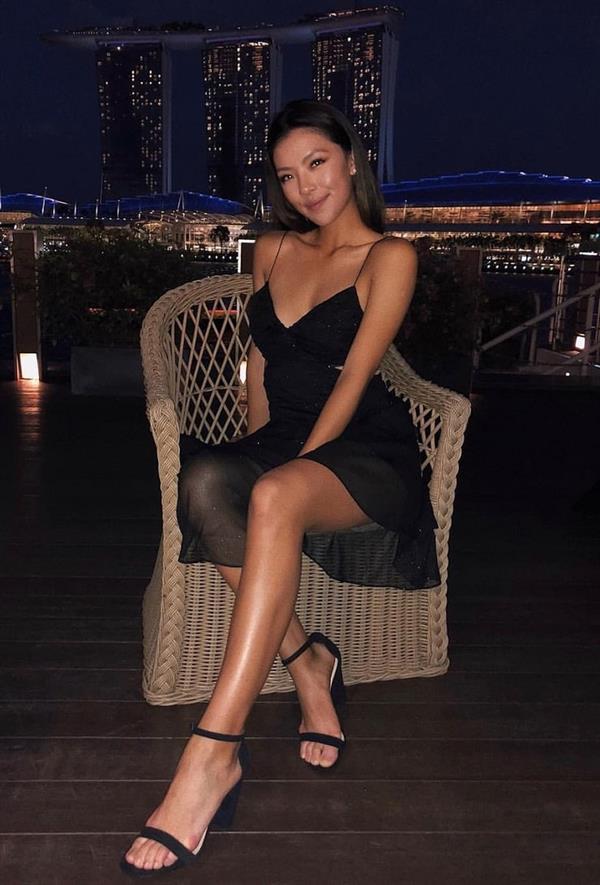 She won the 2015 Polo Junior Classic and the 2017 Minnesota Invitational as an amateur.  She played four LPGA Tour events and made the cut in the 2015 U.S. Open.  Muni finished in a tie for 53rd place in the Women's Open. She became professional in December 2017 and won her first Symetra Tour event, the inaugural Prasco Charity Championship in Maineville, Ohio, in July 2018.  Muni won the eight-round LPGA Q-Series in November 2019 to clinch her 2020 LPGA Tour membership.  She has sponsorship contracts with Nike and WeChat.
Muni He Photos
Follow her on Instagram for her latest golfing and personal posts.
Also, do visit our Muni He page for more of her gorgeous pictures.