Totally goddess-looking.  Bella Lucia is perhaps the most beautiful creature you've seen today…  Yup, as she just looks like the most glorious sunrise.  And not only that, but she is also as hot as summer noon.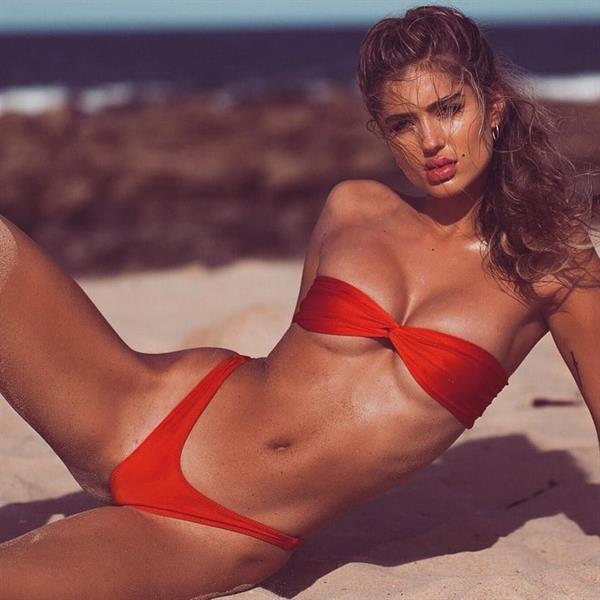 Man, imagine being a personal assistant on one of her shoots and your only job is to make sure that she gets suntan lotion all over.  Whew, that would totally be more awesome than watching Spider-Man: No Way Home for the first time!
Who is Bella Lucia?
Bella or Belle is an Australian singer, professional model, and Instagram star who is represented by agencies on multiple continents.  She was voted by GQ magazine as their Instagram Woman of the Week in March 2017.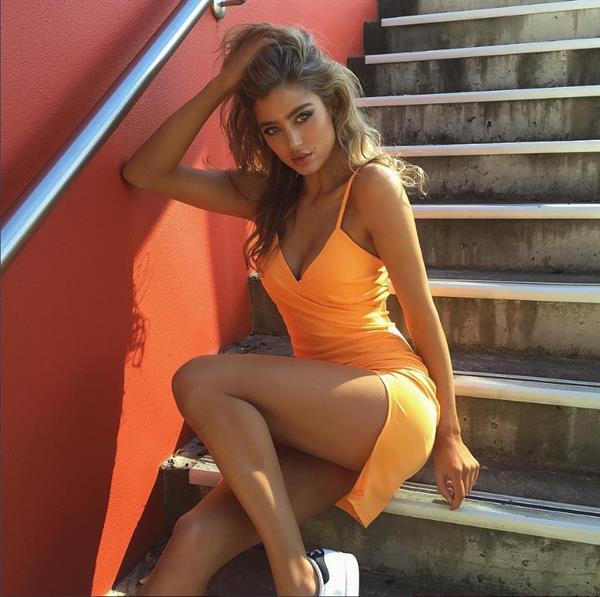 Bella Lucia was born on October 13, 1994, in Sydney.  She is half-German and half-Portuguese.
Career Journey
Bella Lucia is a multi-talented singer-songwriter who grew up idolizing Amy Winehouse, David Bowie, Joss Stone, and Destiny's Child.  Yes, music was a love for Bella here, who began developing her musical craft at a young age by performing in talent shows, school musicals, and jazz ensembles. A natural performer who felt at ease on stage.
"I've had a lot of influences inspiring my passion for singing, from nonstop listening to Queen, David Bowie and Michael Jackson from a young age with my dad to watching almost every Broadway musical and Opera as a child, I can't directly pinpoint what it was that sparked my love but I've always been obsessed with singing, it's always made my heart feel full."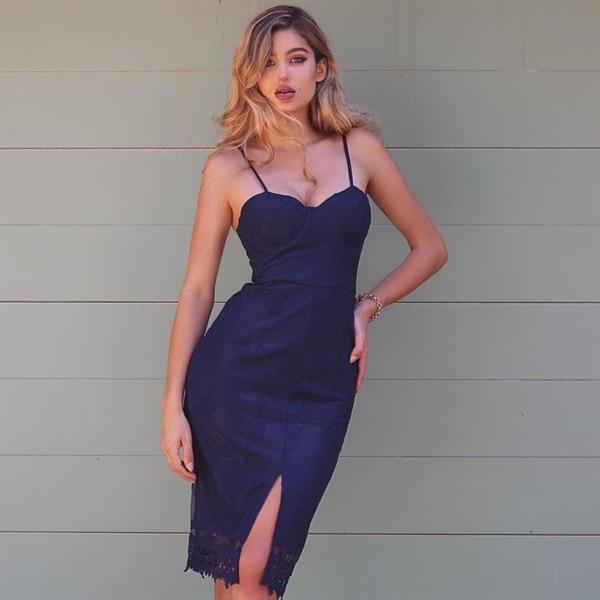 Academically gifted, Belle Lucia went on to accomplish her Nursing Degree while being scouted as a top model; a modeling career that has brought Lucia all over the world and garnered her a massive social media following.
Bella Lucia met industry executive and record producer Jesse Porsches, who had previously worked with Flume, by happenstance in 2017.  After seeing her perform, the two hit it off and began collaborating artistically.
For the past two years, Bella and Porsches have been working on the project; she has traversed the world and participated in countless songwriting sessions, honing her skill and preparing for her first release as Lucia became the first signee to Porsches JV Label Flossy with BMG.  The pair is preparing to release her debut single, "Call my name," which she co-wrote.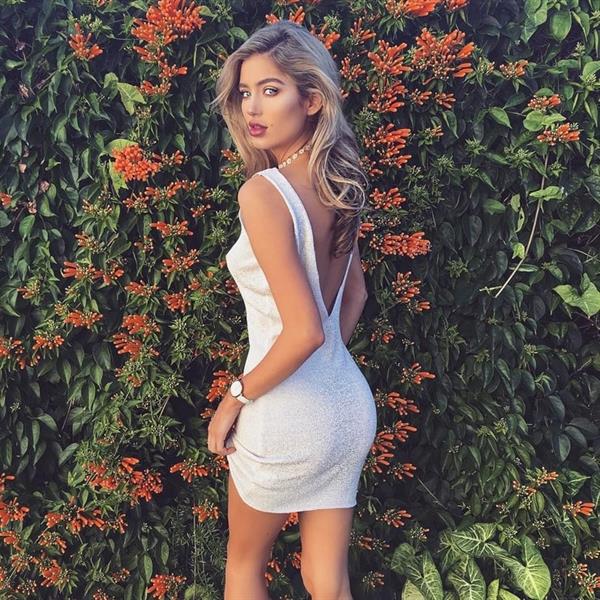 Call My Name is a tale about two people involved in a long-distance relationship and accepting and conquering all of the hardships that come with that, as described by Bella as an up-tempo pop track with urban overtones.
"I spend a lot of my time traveling with work and so it was important for me to write about something that I was personally going through.  Music has always been a part of my life, from a young age I would always be the girl singing in talent competitions and jazz bands.  I'm so ecstatic to finally be sharing my first piece of music with you."
Facts and Trivia
Bella completed a nursing degree before becoming a model.
TMZ called her a "new and improved Carmen Electra."
When asked about her usual day, she replied by saying she doesn't have one…
"I'm a full-time model so a typical day usually doesn't exist because I usually shoot for a different brand every day.  I usually get notified what city I'll be working in the day before and It's almost always a very early start.  Shoots usually go for 8 – 12 hours then by the end of the day I love to treat myself to a bath and some home cooking, I love challenging myself to cook new recipes.  I really enjoy listening to music whilst I'm cooking."
As for how she keeps her physique, she said she just walks and jogs a lot.  The reason for that is because she works so much and it's very difficult for her to exercise regularly.
Her Body Measurements
Bella stands 5 feet, 8 inches and she rocks a 33-24-33 figure.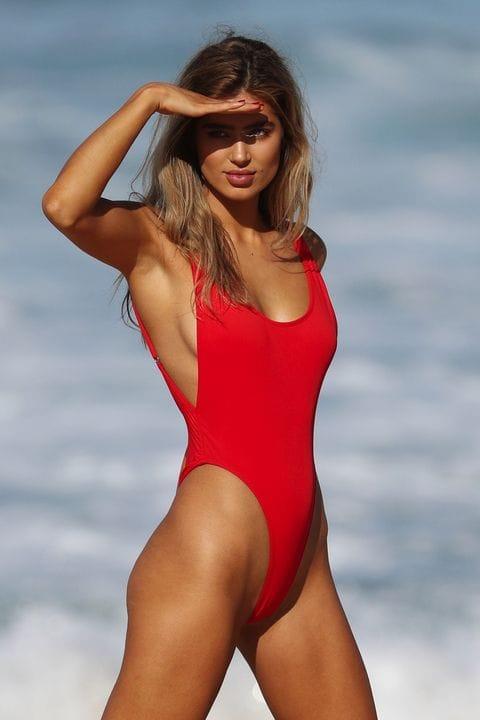 Bella Lucia Photos
Join her over 1.7 million followers on Instagram for her latest super hot posts.
Also, don't forget to check out our Bella Lucia page for more of her sizzling pictures.