And here it is, ladies and gentlemen.  The second part of the hot cosplayers series.  Now, some of these women, you haven't heard of before but some of them, you are totally familiar with.
Okay, we probably should start.  I know you want to see these beauties wrapped in your characters.  Ah, yes…  sometimes, I really do speak for most of us here.  Oh, okay…  we should really start now, people, and make your day as awesome as it could get!
Germia
Germia loves to recreate powerful female characters and the most rewarding part of her cosplay is her indomitable spirit which makes the acct realistic.  Her expressions and unmatched aura make her performances breath-taking.  The cosplayer is from the Czech Republic and she began her cosplaying career in 2015. S he is famous for her performance of Apollyon from For Honor and Phara Anubis.
Germia took up cosplaying as a way to promote eSuba, her gaming team.  And after she created her first costume, she found herself to be in love with this art form.  She has cosplayed more than 20 characters throughout her career.  She finds the warriors and mythic characters to be particularly her favorites.  Germia is also a jewelry artisan and she uses her mastery in that line to make props and armor.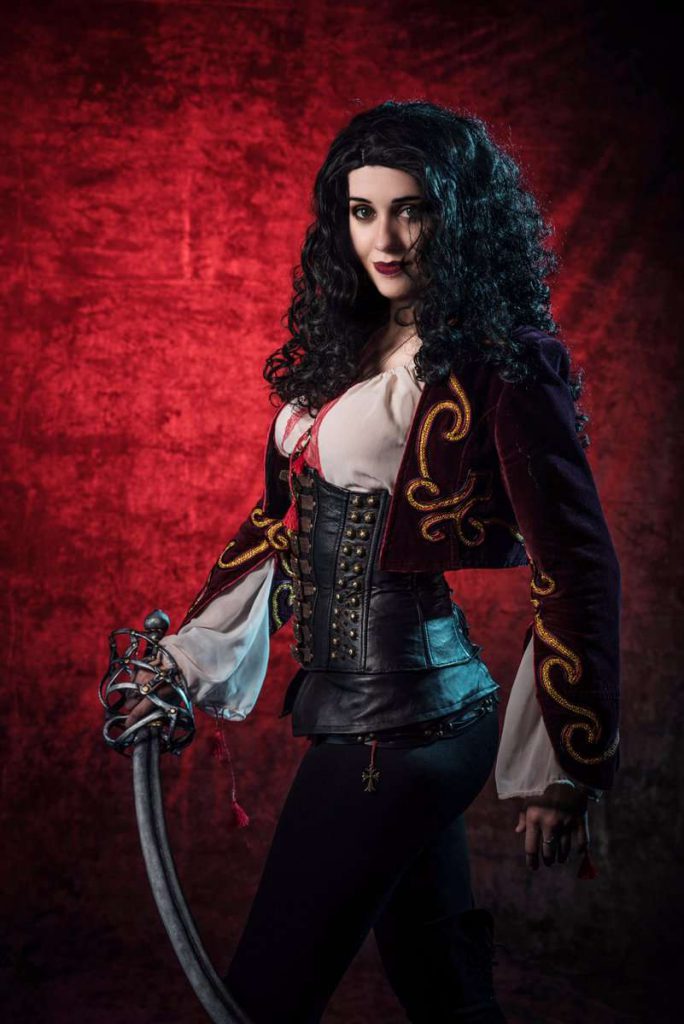 Germia regularly attends cosplay events and participates in tournaments.  She has also been invited as a guest and judge at many conventions and has bagged multiple cosplay awards including two European cosplay championships.  In 2019, she won the Fraftastic Cosplay contest.
She runs a website where she posts tutorials of her costume-making and details about her creations.
Luna Lanie
This California resident began cosplaying in 2014after being introduced by a colleague…  And she continues to do so and showcase her sensual style throughout the years.  Luna here regularly traveled around the world for conventions and other cosplay events.  She has also worked with renowned photographer Martin Wong for her pictures and the main features of her photos are the angles, the superb editing, and the facial projection highlights.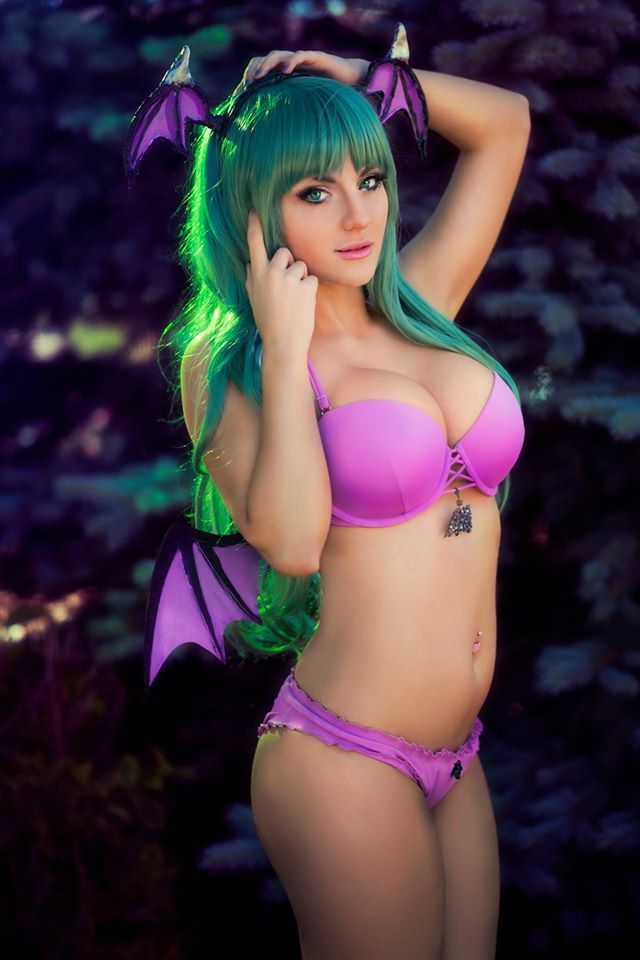 Luna Lanie also studied theatre and she makes it a point to always capture and showcase the emotions of the characters she cosplays.  She has cosplayed characters like Ashe, Cidney, Caitlyn, Daenerys Targaryen, Harley Quinn, Nidalee, Rikku, and Juliet Starling for which she earned praise.
Luna retired from cosplaying in 2017 to further pursue a career in acting.  She is also into scriptwriting and dance and she has appeared in TV shows such as Nashville, Good Behavior, Billions, and The Good Cop.  She was cast in an uncredited role in the 2018 film Paris.
Luna is very active on Instagram and she also does occasional streams on Twitch.
Katie George
This cosplayer is well known for having cosplayed Wonder Woman a number of times.  She also loves to portray powerful characters as she likes her acts to radiate strength and boldness.  Katie is a professional marketing consultant and she has been cosplaying since 2014.  She was born on September 7, 1988, in Alabama, and apart from being a costume designer, she is also a skilled makeup artist.  Her attention to detail and her love for crafts have helped her achieve the place of being one of the best cosplayers.  Yup, this woman right here was the US representative at the International World Cosplay summit in Nagoya, Japan.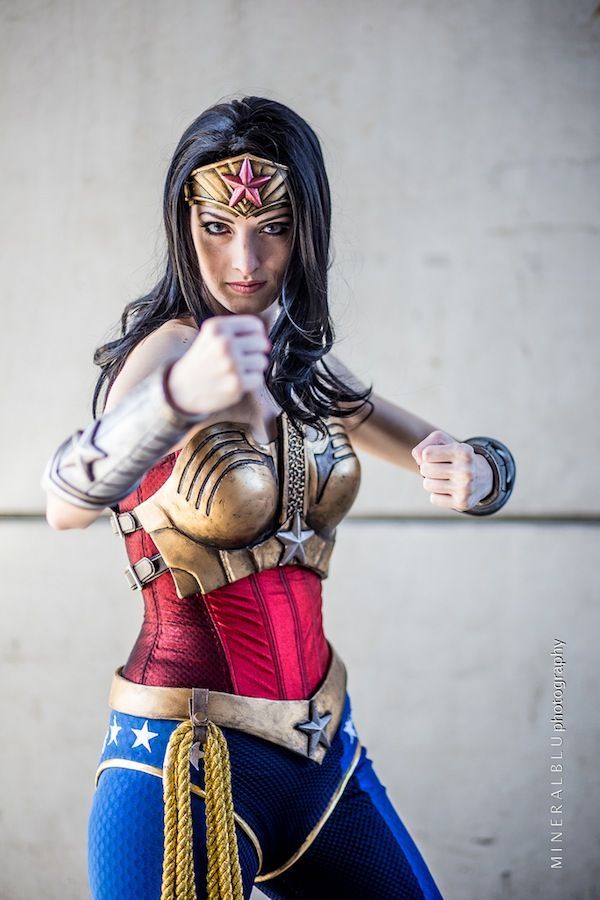 The cosplayer also regularly participates in conventions.  She attended MomoCo, PensaCon, and other conventions as a guest or a panelist.  Katie has bagged first place in the 2021 World Cosplay Summit.  She was featured in the PBS documentary cosplay: Crafting a Secret Identity which won the Emmy Awards. She was also cast in season 1.5 of Heroes of Cosplay on the SyFy Channel.
Kate is very passionate about cosplaying and she makes sure to capture everything down to the smallest of details.
Megan Coffey
This American cosplayer is undeniably one of the most stunning in the industry.  Her figure and facial features make her dashing in whatever character she portrays.  Oh, and she's also a glamour model so expect a lot of hot photos of her when you search for her.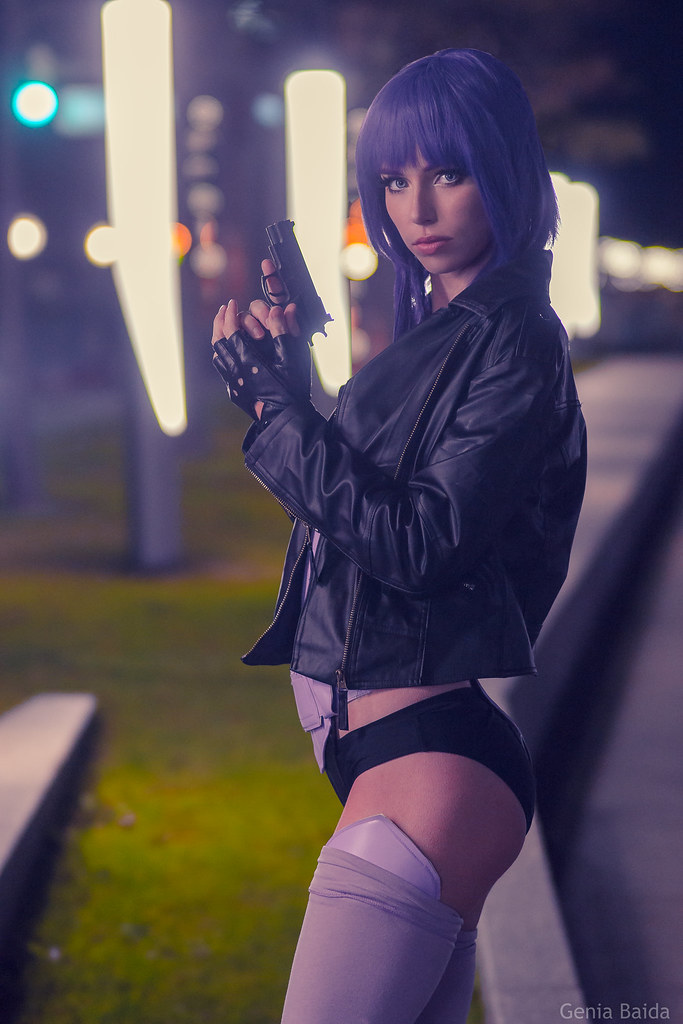 Megan holds a master's degree in Biology and just enjoys cosplaying as a hobby…
"As much as I adore cosplay and sewing and everything that comes along with that, I'd rather cosplay stay a hobby and keep modeling as the profession."
Megan began cosplaying in 2013 after attending an event and soon after, she began making her own costumes.  She likes to cosplay superheroes and anime characters.  Also makes all of her own costumes and her enthusiasm has led her to make more than 50 costumes.
Megan has portrayed characters like Belle, Rei Ayanami, Kim Possible, Harley Quinn, etc. Her cosplays of Genshin Impact are her most impressive to date.  She posts her gorgeous cosplay pictures on her Instagram and claims to take her own pictures.
Grellka Loli
Big, expressive eyes plus her soft smiles make this Ukrainian babe a favorite among cosplay enthusiasts.  She might be a newcomer in the circuit but she has already earned recognition for her acts.  The 25-year-old prefers to cosplay characters from different genres and her cosplay of Sorceress Cynthia earned her praise from video game fans and the international cosplay circuit.
Grellka also characterized Kasumi from Dead or Alive.  The simple yet detailed costume highlighted her stunning physique and her lovely expressions added charm to her performance.  Yup, this woman is outstanding when it comes to expressing her emotions.  She, so far, has cosplayed a number of characters including Saburo Kuho, Yui Kusanagi, Ibrabu Ichiro, etc which have garnered a lot of attention.  Though her home country doesn't have a lot of cosplay activities, Grelllka has successfully captured the attention of cosplay fans from all over the world.
Apart from doing cosplay, Grellka also enjoys making costumes and she conducts workshops to craft costumes and accessories.  Grellka also does commission work for other cosplayers.
Amethyst Leon
This newcomer, with her sporty attitude, is already winning the hearts of the international cosplay community.  The California-based babe has been cosplaying for a little over 8 years (Yup, that is still considered new blood in cosplaying).  She is perhaps best known for her Legend of Korra Cosplay.
Amethist was introduced to cosplay through the San Diego Comic-Con coverage of G4.  She stated how her love of gaming helped her…
"What really sealed the deal was my revived love for video games, revisiting and gaining new favorite characters pushed me to cosplay seriously."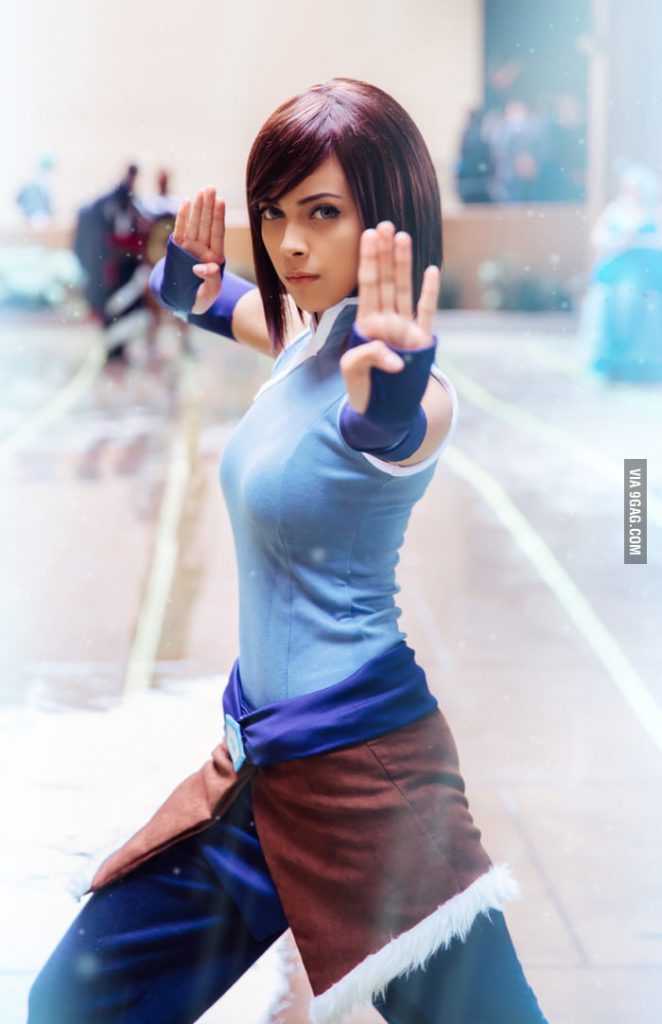 Amethyst finds Azula and Sasuke as her favorite characters to cosplay.  She also attends fan meets and conventions and is enthusiastic about costumes.  She has cosplayed characters like Korra, Ruby Rose, Ryuko Matoi, and Claire Redfield (which helped her earn recognition in anime lovers).  Her Jyn Erso cosplay from Rogue One: A Star Wars story received a lot of attention.
Amethyst has a varied range of hobbies and interests.  Apart from cosplays, she works a GameStop and is also an entrepreneur and Twitch streamer.
Yuu Tachibana
Yuu is a master of arts and crafts and this helped her have a smooth journey as a cosplayer.  She began cosplaying in 2009 and within only a few years, she got the attention of the international cosplay community.  Yup, because Yuu here is one of the cosplayers who are so passionate about making their own costumes (Oh, the details).  Yuu has a super sexy frame which is perfect for all sorts of outfits.  Her exotic features add legitimacy when she cosplays Japanese characters.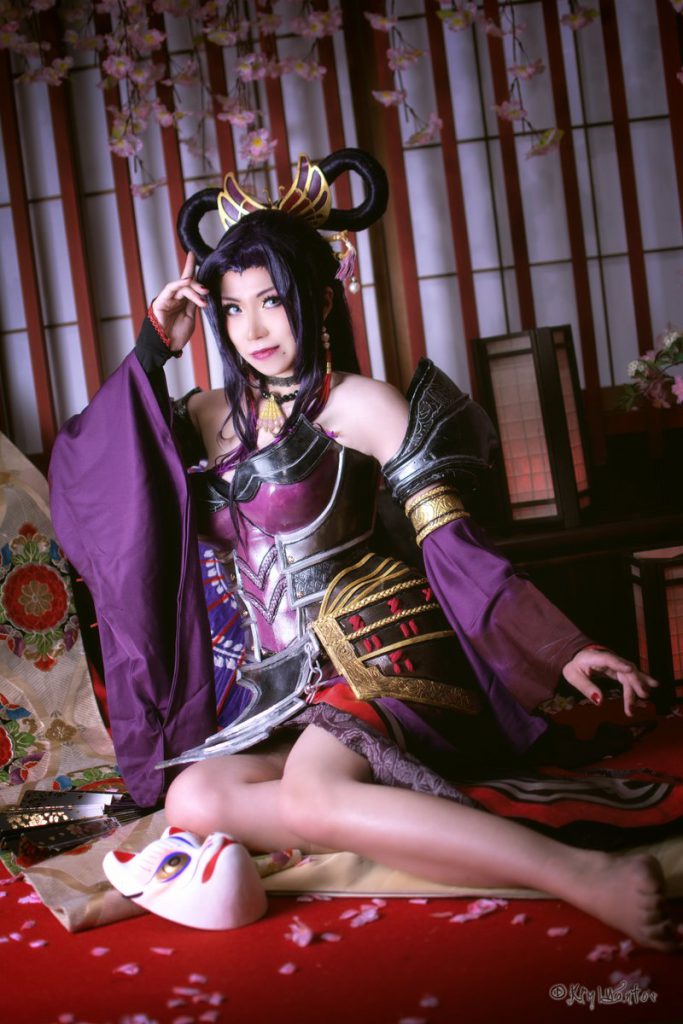 Yuu also uses the name Jarukosama for her acts ais probably most famous for being a part of the award-winning performance as Samurai Warrior in the AFA '12 Cosplay showcase.
Her detailed costume and beautiful armor were praised by the guest judges and panelists.  She is also a master of using makeup and she plans her costumes to be an exact replica of what the character wears.
Yuu has cosplayed characters like Yuuko Ichihara, Rider Medusa, and a lot more.  The Filipino artist is currently residing in Japan and she runs a website where she posts blogs about cosplay ideas, costume suggestions, makeup, et.  She also does tutorials for new cosplayers and also shares exclusive content on her YouTube channel.
Ying Tze
This super cute anime girl captures not just the cosplay enthusiast's hearts but also those that just happen to see her photo.  Oh, man, she is the perfect combination of sexy and cute.  Ah yes, this Malaysian cosplayer amidst her love for manga and games and her true talent likes in creating picture-perfect acts as a cosplayer.
Ying began cosplaying in 2005 and with time, it has become a true passion of hers.  She started learning costume making in 2008 and in no time, she became a full-fledged costume enthusiast.  She also makes her own wigs, by the way.  Her costume-making skill, creativity, and attention to detail make her one of the best cosplayers on the planet.  Ying has cosplayed many characters over the years and most of them are cute females like Ittoki Otoyya from Uta no Prince Sama.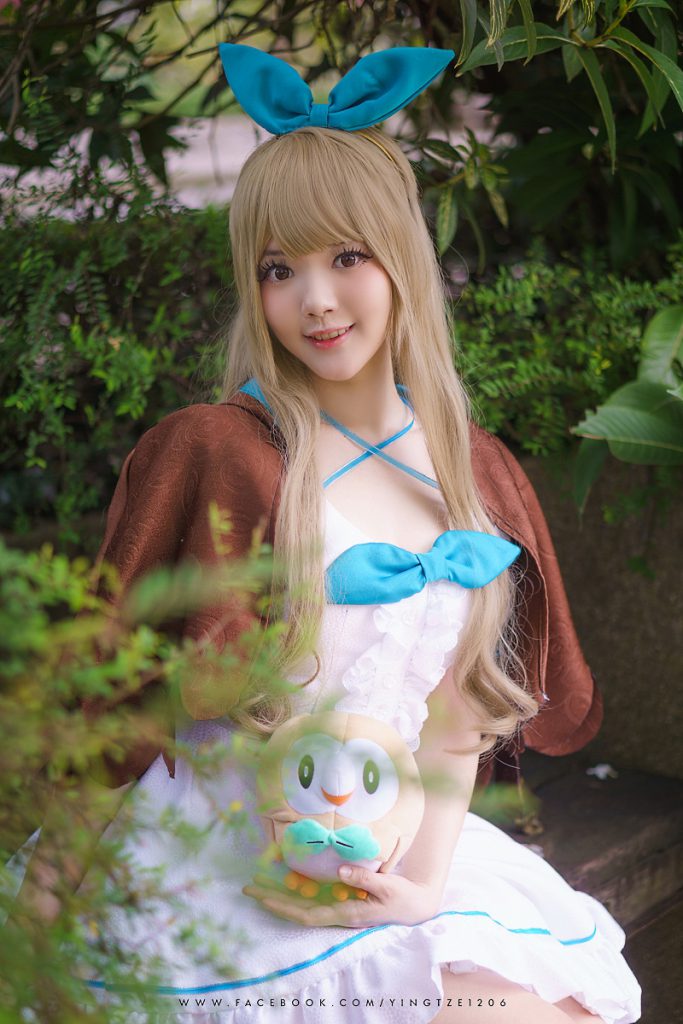 Ying has been attending conventions and events since 2013 and she has traveled around the world and toured countries like Germany, Hong Kong, Australia, and Taiwan.  She was also invited to some events, not just as a participant but also as a judge.
Ying is a brand ambassador of the Republic of Gamers in Malaysia and she is very active on Instagram where she posts modeling pictures and cosplay acts.
Yuegene Fay
This 21-year-old cosplayer from Thailand is well-known for her love for androgynous fashion.  And yes, she also uses it in her cosplays.  Yuegene here began cosplaying in 2000 and her first anime/manga cosplay act was Nana Osaki from Nana.  She is also a costume maker, prop designer, and makeup artist.
In 2007, Yuegene became the ambassador for Thai and Japanese cosplay. She was also a representative for the 2009 World Cosplay summit.  She has bagged a dozen of prizes in multiple international cosplay events and contests.
Yuegene was once listed as one of the most popular cosplayers in the world.
Anna Moleva aka Anna Ormeli
This Russian cosplayer prefers to call herself the Steel Cosplay Lady.  She has often clarified her love for strong women characters.  She is indeed comfortably hot when her act is of a warrior or anything with an armor.
Anna began cosplaying in 2005 when she played the character of Yoruichi from the Bleach anime series. She later did the character of Elika from Prince of Persia in 2008.  Anna also cosplayed Elizabeth from Bioshock and her uncanny similarity with her character led the company to sign her as the face of that character and this helped her earn international recognition.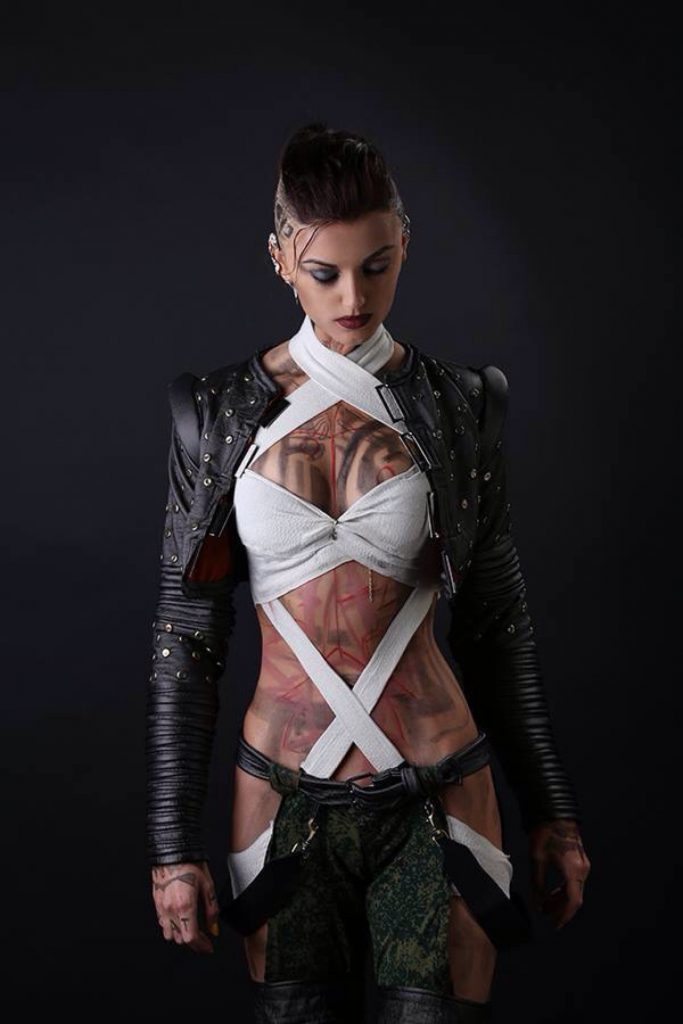 Anna is also the ambassador of M11 and she also bagged several awards as recognition for her lovely cosplay acts.  She was also the winner of the Blizzcon, which acknowledged her mastery of arts and crafts.  Oh, and she was the second rank in one o the Cyberpunk cosplay contest.
Anna has cosplayed various characters including April O'Neil, Darht Talon, Elsa, Female Shepherd from Mass Effect 3, Poison Ivy, Rogue from X-men, and a lot more.  She is active on Instagram where she often posts cosplay images and reels.
Nicole Marie Jean
This Las Vegas-based cosplayer has probably one of the hottest of them all.  And yes, she definitely knows how to make a good display of her sexiness.  Nicole's sultry cosplays made her very popular in the cosplay community.  She earned recognition for taking on a sexy Bane from the Dark Knight Rises.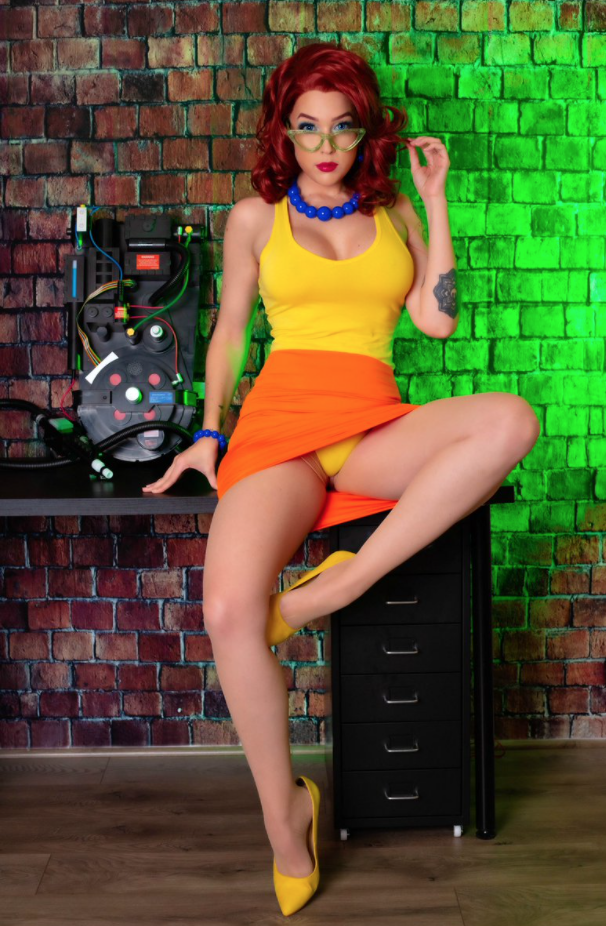 Nicole Marie Jean was born on August 20, 1985, and was brought up in San Diego.  She was introduced to cosplay in 2010 and began doing cosplays in 2011 over a period of more than a decade, she has crafted over 200 costumes.  Nicole is a huge fan of comic books and video games and the idea should bring her favorite character to life made her more interested in cosplay.
Nicole has won several awards for her acts and craftsmanship.  She has toured continents such as Europe, South America, and Asia and has traveled to countries like Canada, the US, and Australia to participate ins cosplay events.  She was also a part of the panel of judges for cosplay contests in Indonesia, Shanghai, and Hyderabad.
Nicole now focuses on her modeling career and is an Instagram influencer (she currently runs two IG accounts).
Aza Miyuko
Aza is one of the mouse popular cosplayers in South Korea and her portrayal of Mikazuki Munechika, Saeko Busujima, Makoto Tachibana has garnered her international fame.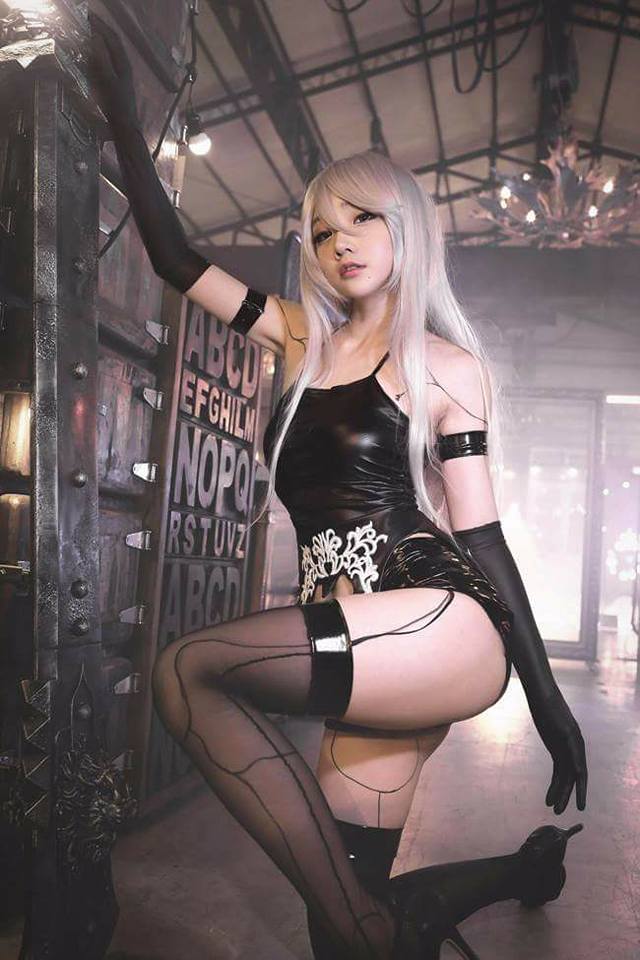 Aza was born Kang Yun-Jin on april16, 1992.  She began cosplaying in 2006 and was first introduced to the art through Korea Comic World.  You see, during middle school, she saw some friends playing and she decided to try it out.  She joined a cosplaying team called Spiral Cat after that incident. She left Spiral Cat in 2013 and is now part of the group Acrowncos and has cosplayed multiple characters from video games like League of Legends, Overwatch, etc.  Aza likes to cosplay cute characters the most and her graceful aura perfectly molds into them.  She has attended various cosplay events and has been invited to many as a judge.  She represented Korea at the 2014 World Cosplay Summit.
Aza here is also a fashion design student she uses that in creating her costumes and props.
Danielle Vedovelli
This Brazilian cosplayer possesses an overly curvaceous body and she totally knows how to use that in her acts.  She earned recognition for cosplaying characters from anime shows, and games like Saint Seiya, Tekken, League of Legends, and more.
Danielle was born on May 17, 1990, and she began cosplaying in 2013.  Since then, she has played a number of anime and video game characters.  She began attending conventions ins 2011 and her first-ever act was that of Tifa Lockhart from Final Fantasy 7.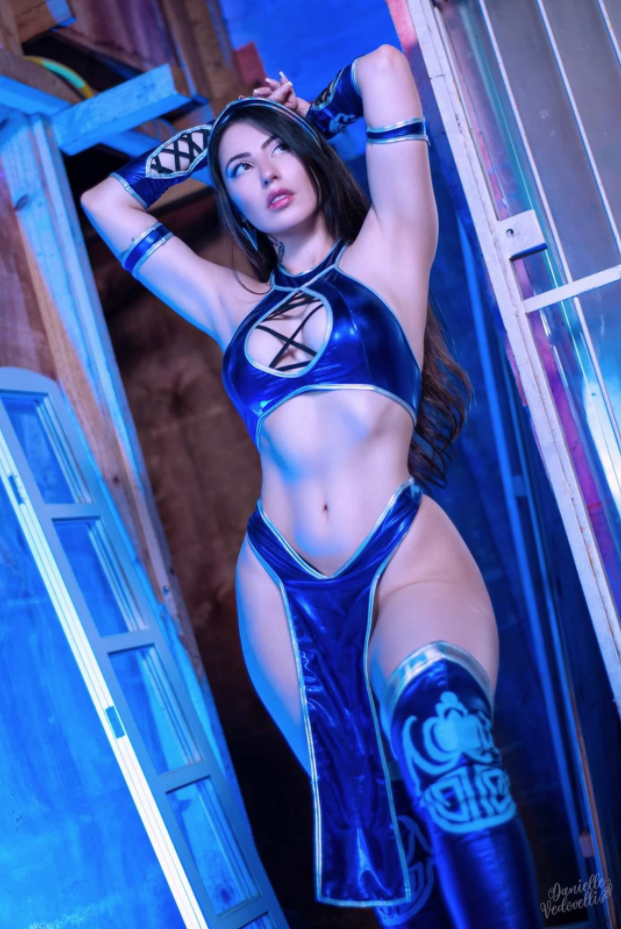 Danielle favored characters that are both beautiful and badass, she says but she doesn't mind doing a cute one once in a while.  She has also cosplayed characters like Hinata Hyuga, Mai Shiranui, Saeko Busijima, Kasumi, Chun Li, Wonder Woman, Slave Leia, Ravn Psylocke, Lara Croft, Reika Simohira, Matsuri Kanroji, Shantae, etc.
Danielle mostly prefers to make her own costume but she also sometimes gets them commissioned.  But when it comes to her props, well…  she prefers to make them all, and attention to detail is just something you'd totally love.
Apart from being a cosplayer, Danielle here is also a designer and a martial artist.  She is active on social media, especially Instagram.
Tomia
And another from South Korea. Tomi here has a petite but toned frame.  She mostly cosplays sweet and cute characters to perfectly fit her.  She earned recognition in the international cosplay circuit for her performance of Asuna from Sword Art Online, Saber from Fate Stay Night, and Kinomoto Sakura from Cardcaptor Sakura.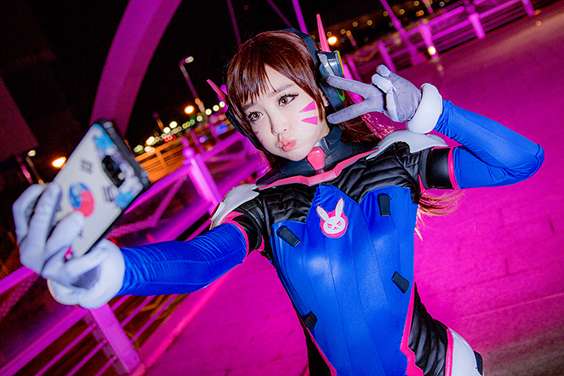 Tomia began cosplaying around 2005-2006.  She was part of the famous South Korean cosplay group, Spiral Cat.  She left the group in 2012 and has been performing independently since then.  Tomia has also attended cosplay events including conventions and contests, both s a participant and judge, in Germany, Australia, Southeast Asia, and the USA.  She also represented South Korea in the 2017 Asia Cosplay Meet Cosfest Sea.
Tomia finds costume-making an interesting and integral part of the play.  Though she started without any proper trainer, she later studied fashion design to be able to create her own costumes.  Tomia finds Elsa (Frozen) to be the prettiest costume she'd ever made.  And though she makes her own, she also sometimes uses commissioned costumes.
Tomia is passionate about cosplaying and it is evident on her Instagram.
Zyunka Mukhina
This Russian cosplayer is the epitome of sensuality and her beauty can make anyone just fall for her.  Her charm and elegance are just something that makes her one of the hottest cosplayers in the world.
Zyunka earned a lot of fo praise from cosplay enthusiasts when she did Mileena from Mortal Kombat.  She has also cosplayed characters like Mai Shiranui, Chun Li, a blood elf, Elizabeth, Harley Quinn, Enchantress Eirena, Kitana, Lara Croft, Juliet Starling, Leelo, Nova Terra, Red Fury, etc.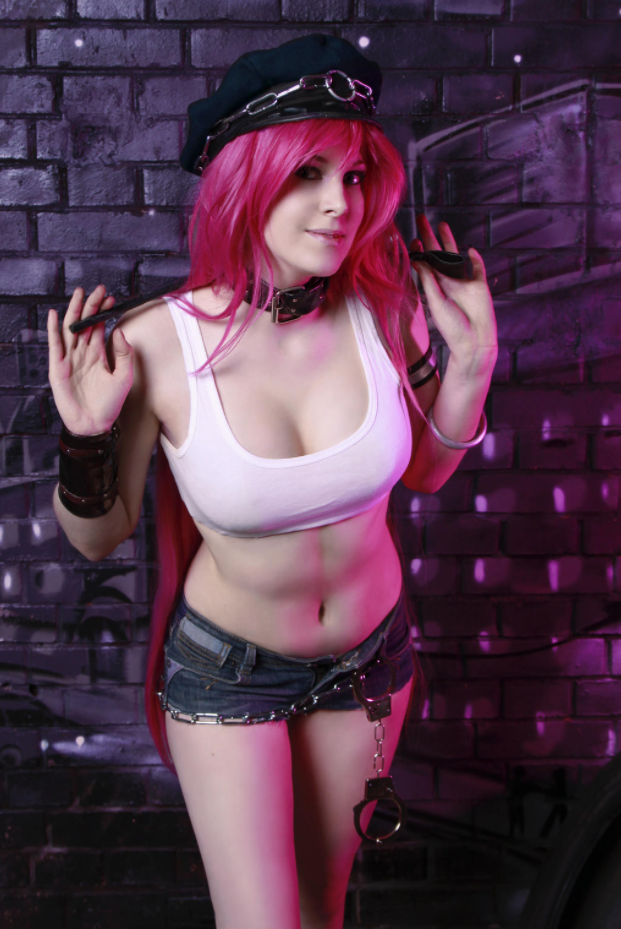 Zyunka is particularly a fan of retro themes and both her cosplays and pin-ups have a retro touch.  She has a Patreon account where she shares exclusive content.  In February 2021, she posted a message saying that she is temporarily retiring from cosplay and citing that lack of confidence and health issues are the reasons.
Sara Moni
The Arizonian cosplayer is a huge fan of the Marvel Universe and cosplaying for her is a showcase of her adoration and love for the MCU characters.  She began cosplaying in 2010 and it was due to her joining the Arizona Avengers. Arizona Avengers is, by the way, a cosplay group that focuses on charitable purposes.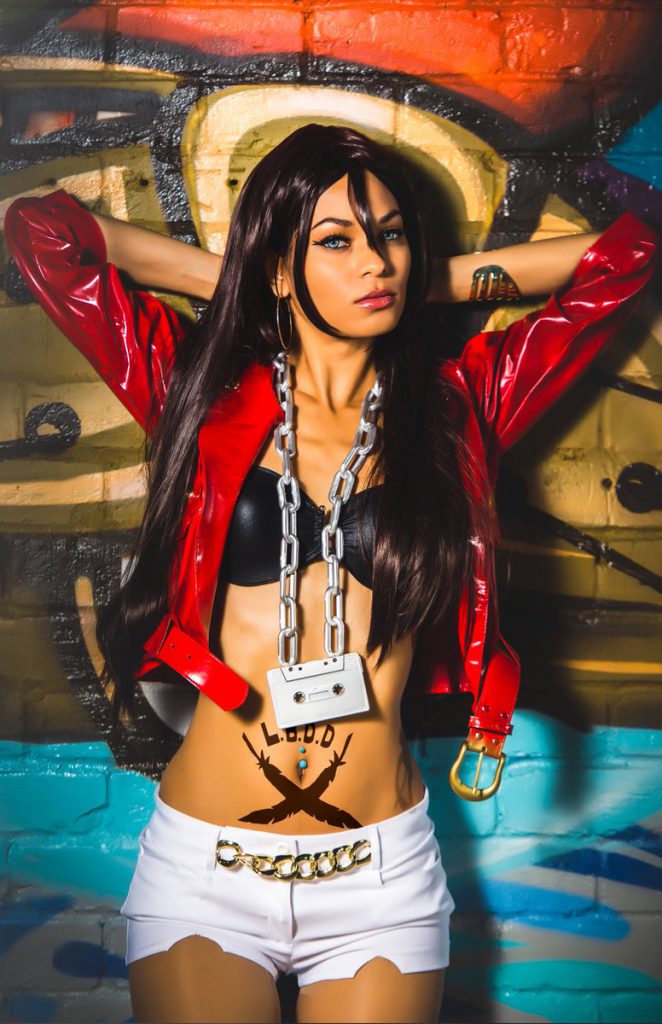 Sara finds body painting to ger favorite cosplay technique.  She thinks that repeatedly cosplaying Gamora has improved her idea about this particular form of cosplaying.  She is also very attentive when it comes to details.  This celebrity cosplayer is most famous for doing characters like Ember, Gamora, Havok, Inara, Serra, Macne Coco Black, Kaeli, Omega Sentinel, Psylocke, and Sailor Pluto.
Sara makes her own costumes and she says that it is more important to get satisfied with her costume rather than to impress other people.  She is active on social media and often posts cosplay-related photos on her Instagram.
Ardella D'Avalon
This curvy Australian cosplayer is into real estate and cosplaying is only her hobby.  But this hobby of hers has had her attend conventions and events all over the world.  She has become a known face in the cosplay community.
Ardella began cosplaying because of her love for dressing up.  She has also mentioned that when she found out that store-bought costumes didn't fit her anymore, she began making costumes for herself.  She says that Misato Katsuragi from Evangelion is her first costume and she made it when she was only 15 years of age.
Ardella's craftmanship is enviable especially her attention to detail.  Her costumes truly showcase character and attitude.  She also loves to add charm while expressing a character during her act and that made each of her cosplays realistic.  Oh, and Ardella's favorite character is Power Girl…
"Power Girl is so much fun to portray and I love being a princess like Giselle!  It's so different from what I normally do."
Shattered Stitch
This American cosplayer's sense of humor is her best asset and her sweet and sassy attitude makes her extra hot.  She points out that cosplay and costume-making are just her hobbies…  Hobbies that made her famous to the international cosplay community because of her enthusiastic nature.  Oh, and she is a Marvel fan and describes herself as a "fantasy nerd."
Her first cosplay was that of Princess Ai from the self-titled mange.  After being chosen by the judges as the winner of that event, she became passionate about cosplaying and costume-making…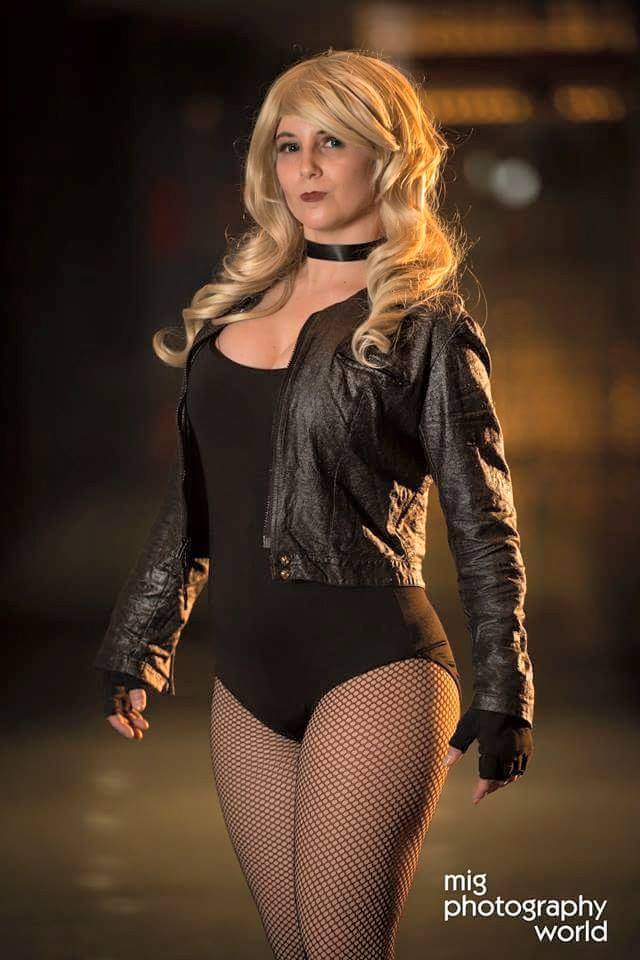 "I love the technical and aesthetic problem solving involved in making an accurate, wearable creation that brings characters I love to life."
Her love for costumes has also bloomed into her taste in avant-garde fashion.
The cosplayer identifies superheroes from Marvel (and some from video games) as her favorite ones to perform.  Her expressive acts and skillfully crafted costumes make her acts worthy of praise.  Her cosplay images have also been featured in multiple magazines such as BioGamer, Girl Magazines July/summer issue, NSFW Gamer, PlayerTheory, Geek News Network, and Anime Secrets.
Shattered Stitch is a Twitch streamer and she also has her OnlyFans where she shares exclusive content with her fans.
Shimotsuki
This Taiwanesecosplayer is the favorite of many cosplay enthusiasts and it's easy to see why.  Her soft features and big eyes make her a perfect fit for doing cute and sweet characters.  Oh, and she also does not shy away from sexy and revealing costumes.
Her cosplay images give off a positive vibe thanks to her lively nature.  She tries to create a soft, warm look with the use of pastel tones.  The editing and color balance add the perfect effect to the pictures.
Shimotsuki earned a lot of attention when she cosplayed Rory Mercury.  Her red short dress, cat ears headband, and the giant ax were absolutely perfect.
Shimotsuki is active on Instagram and she also runs a Patreon account where she shares exclusive content.
Angela Bermudez
This super hot Costa Rican cosplayer is a crush of many.  And I do mean MANY.  Her pretty face and creative/artistic mind have made her an international heartthrob.  This cosplayer is also a sculptor, model, and professor at Universidad Creativa de Costa Rica.
Angela began cosplaying in 2006 and with her pretty costumes and uber hot looks, it did not take long before she became the star of each show.  She the very beginning of her cosplaying years, she has won multiple awards and acknowledgments for her character designs and detailed costumes.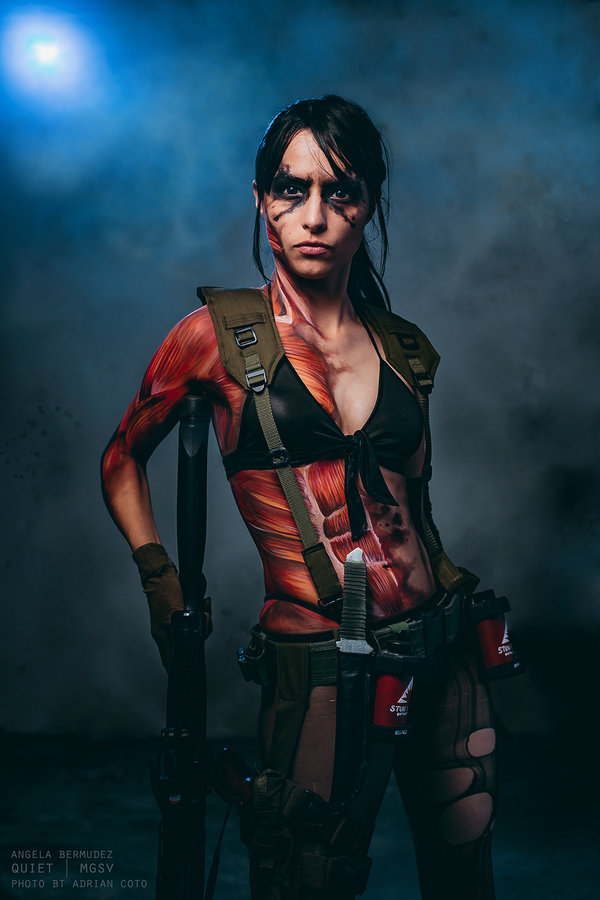 She got first place in the email category of %to Festival Cartago for cosplaying Dokuro Chan from Bokusatsu Tenshi.  Her Jenine Melnitz from Ghostbusters also got a lot of international praise.  Oh, and she also got 1st place in the female category of Retro Fest 2011.  Angela has attended a good number of cosplay events, conventions, and contests in North and South America, Africa, Asia both as a guest and a judge.
Angela's versatility in cosplay is admirable and her ability to sketch a character allows her to plan the costumes thoroughly.  So far, she has cosplayed characters such as Kos-Mos, Noel Vermillion, Akira Sama, Izuma Konata, Misato Katsuragi, Haruko Haruhara, Tenma Tsukamoto, etc.  She has also collaborated with companies such as FOX, PlayStation, RIOT Games, and Warner as a costume maker and character designer.
Meagan Marie
This famous cosplayer graduated from the University of Minnesota in 2008 after completing her studies in Graphic Design and Journalism & Mass Communication.  After her graduation, she worked as an Associate Editor at Game Informer magazine writing news, conducting interviews, reviewing games, and traveling to events across the world.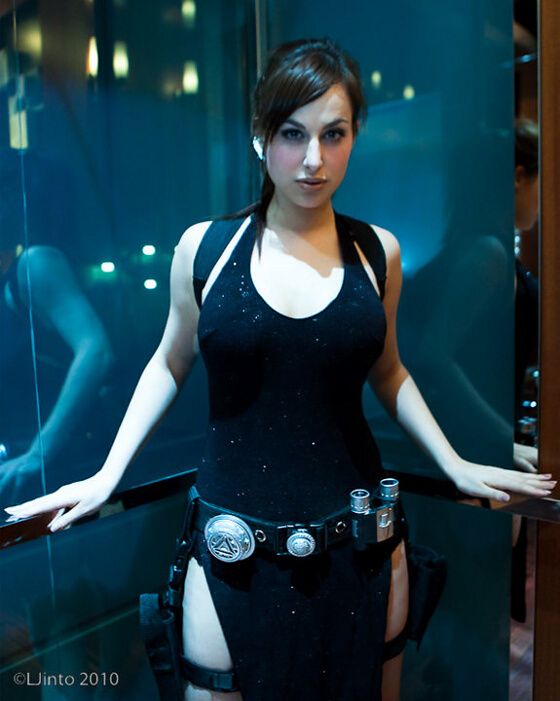 Meagan loved playing games and reading comic books when she was a child and that fueled her interest in cosplaying.  She is now based in Silicon Valley where is the acting Community & Communications Manager for Crystal Dynamics and is working on the next Tomb Raider installment.
Tasya Starkova
She might be new compared to the others here but hey, in a very short time, she has created a formidable following for herself.  You see, this up-and-coming Russian cosplayer has already traveled the world to attend conventions.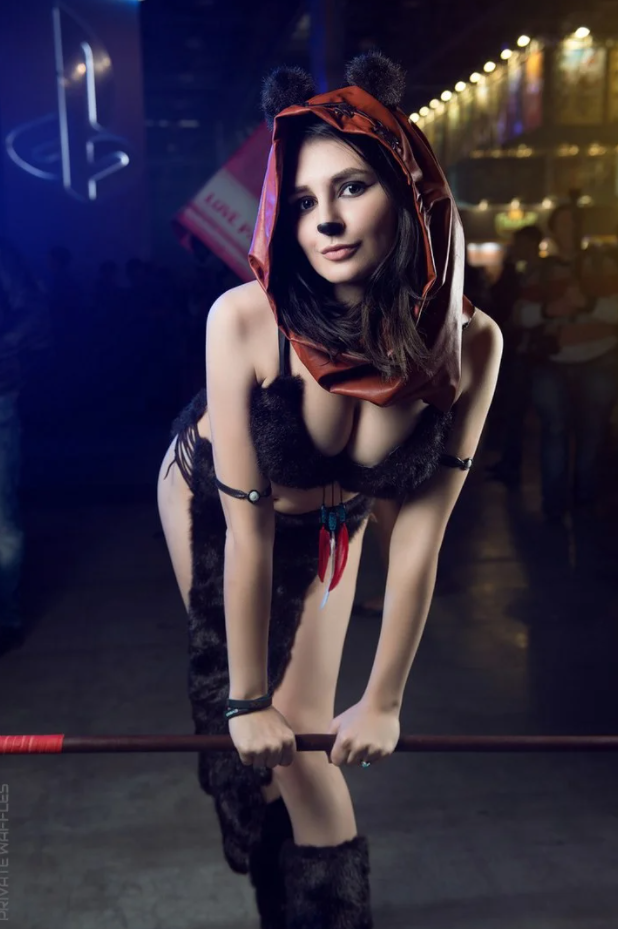 Tasya is active on social media, especially on Instagram where she posts a lot of her cosplay content.  Go ahead and give her a follow. You'll love her bright and cheerful personality.
Ani Mia
This American cosplayer came to the spotlight after she became a special guest at the San Diego Comic-Con.  She attended alongside other comic book legends such as Sergio Aragones, Shannon Hale, Stand Lee, and Jeff Smith.  Now, talk about rubbing shoulders with the greats.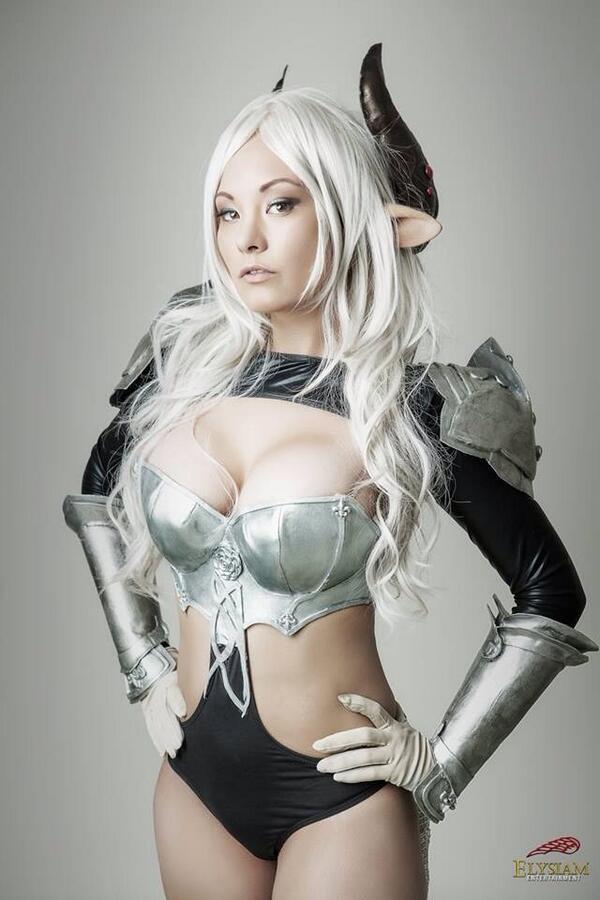 Ani was born on October 8, 1994.  She is the type of cosplayer who is not afraid of experimenting with a variety.  Apart from being a cosplayer (who is attends high-profile events), she is also a well-established brand promoter for a variety of companies.
Leeanna Vamp
Leeanna is an established name in the cosplay industry.  She is known for her vampire costumes and for her work in projects like Ghosted, Pool Party Massacre, Con Man, SyFy's Cosplay Melle, and many more.  And yes, this famous cosplayer is also an actress and she is trying to branch out into the mainstream by working on films, podcasts, personal projects, and more.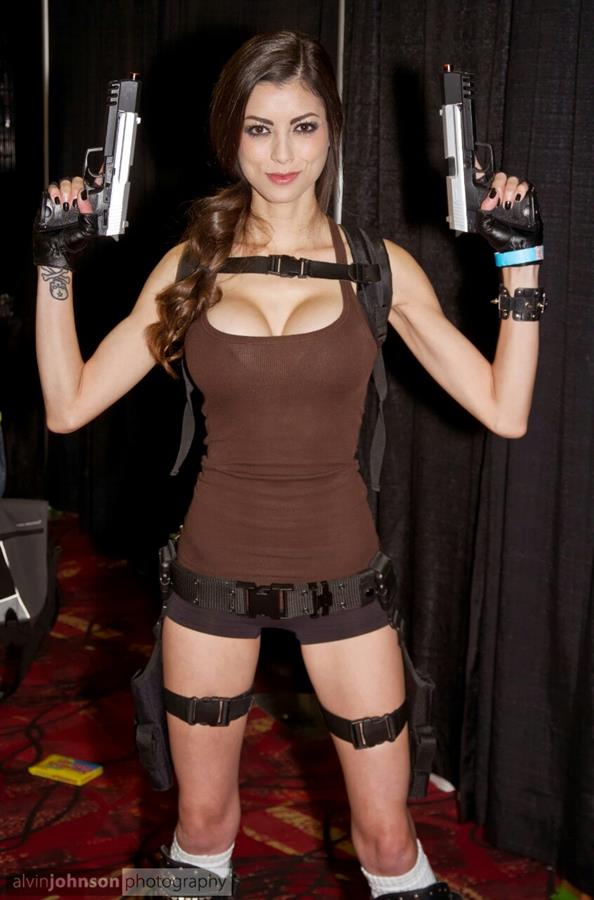 Leeanna loves everything from fantasy, SciFi, and (of course) horror.  She is happily married to Cameron Lee Vamp.
Wedylawliet
This cosplayer is an underrated gem in the industry.  She might be new but she has already won the admiration of many with her performances at various conventions.  She describes herself as 'Just another person who cosplays, collects figures, takes pictures, blogs to pass the time, and draws funny things.'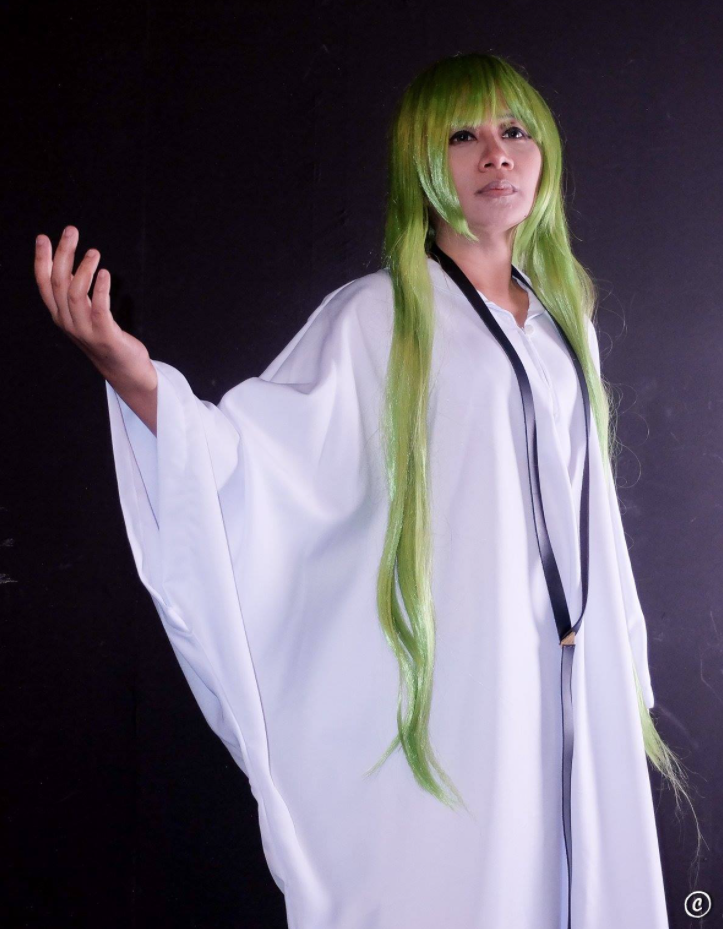 Wedylawliet runs her own website where she displays her various costumes and cosplay photos.
In 2016, she shot her first cosplay shoot.  She did Enkidu from Fate/Strange Fake and she did a twist by putting elements from Fate/Grand Order.
Elise Laurenne
This Canadian cosplayer is truly a sight to behold.  She is gorgeous from head to toe and yes, she also works as a model.  Elise gained a considerable following after cosplaying characters such as Venom, D.Va, Samus Aran from the Metroid series, Harley Quinn, and The Punisher.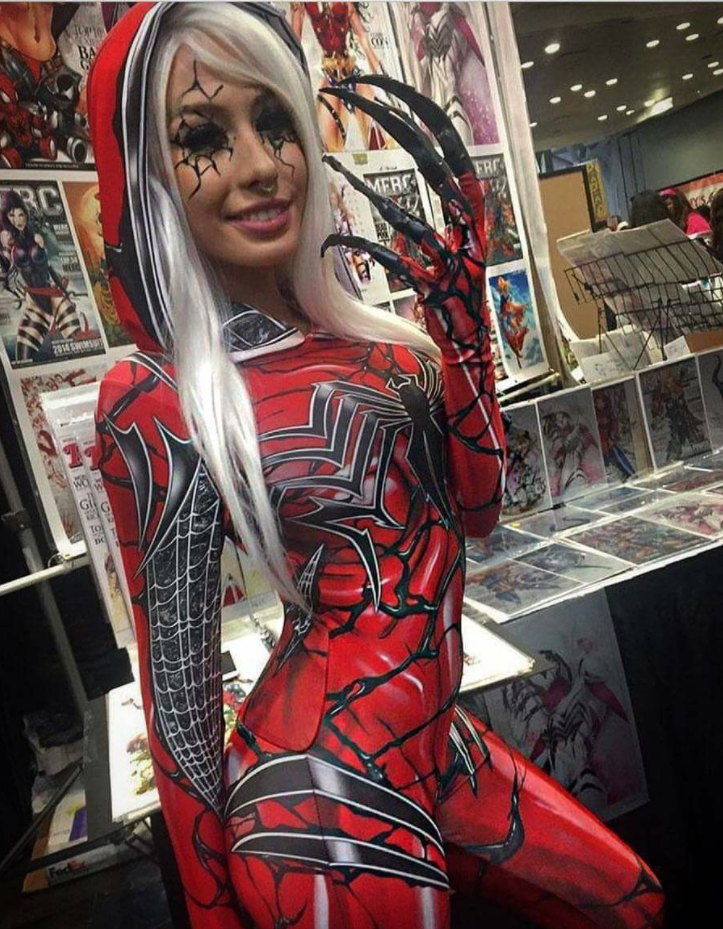 Elise Laurenne was born on April 2, 1996, in Toronto Canada.  She was first exposed to cosplay when she was only 5 years of age.
In her Patreon account, she has mentioned that she has been cosplaying for a little more than a decade.
Miss Sinister
She is the complete package. She is an actress, model, athlete, artist, and gamer.  Whew.  This Washington State-based cosplayer began her career in 2010.  Since the start of her career, she crafted items herself…  And that is because she wanted a lot of her costumes to look a certain way.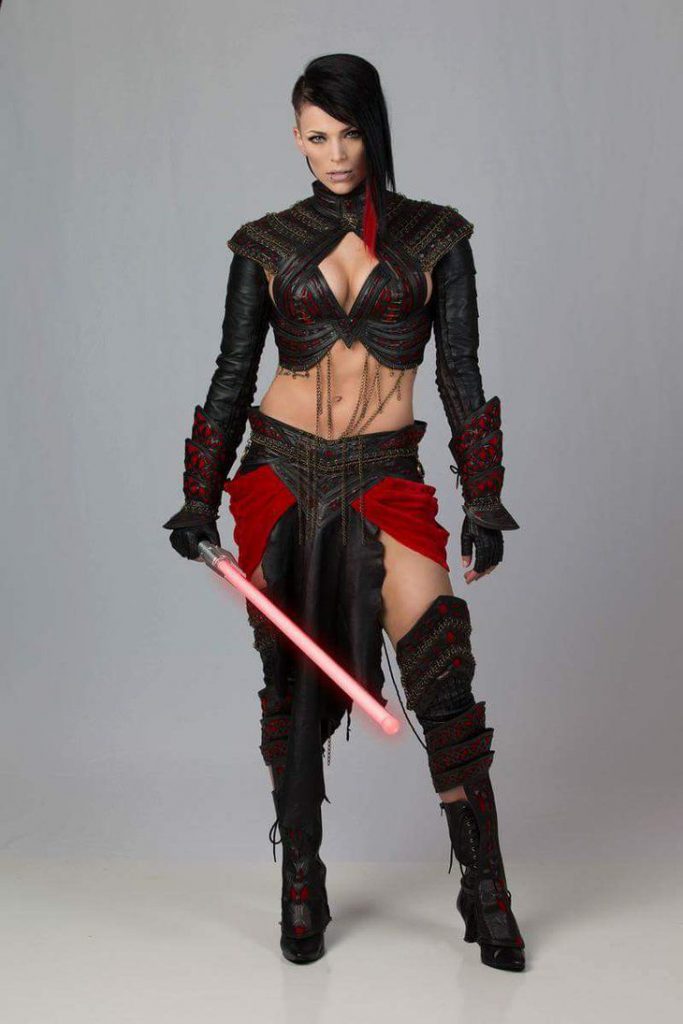 This beauty came into the spotlight when she won the DragonCon Star Wars Costume Contest. Some of her most famous cosplays are Alice In Wonderland, Commander Vaako, and a super sexy Green Lantern.
Alexia Jean Grey
Alexia is probably one of the hottest cosplayers the world has ever seen.  And just like her looks, she also loves to go all out when it comes to her costumes.  Apart from being a cosplayer, she is also an amazing and established hairstylist.
And as with her name, one of the characters she just loves to cosplay is Jean Grey from X-Men.  She loves to make full use and take advantage of her sexy curves and she makes it a point to have costumes that highlight her features.
And since she is a hairstylist, she also loves to incorporate that into her acts.
Siutao
Siutao just puts passion into everything she does.  This beautiful cosplayer is just magical.  In the last couple of years, she has presented her costumes at some pretty big conventions which have garnered her quite a following in the international cosplay community.
Siutao was supposed to be at the Singapore anime Garden 2020 but because of the pandemic, the convention was canceled. But even though the (cosplay) world was put on hold, she never stopped.  Siutao used social media to give her fans what they desire…  She in her costumes gives life to a character.
Kath Dragons
And just like her name, this cosplayer is fiery and passionate.  Especially when it comes to cosplaying. She might be new blood but she utilized social media well.  She is an eromodel (erotic model) apart from being a very hot cosplayer.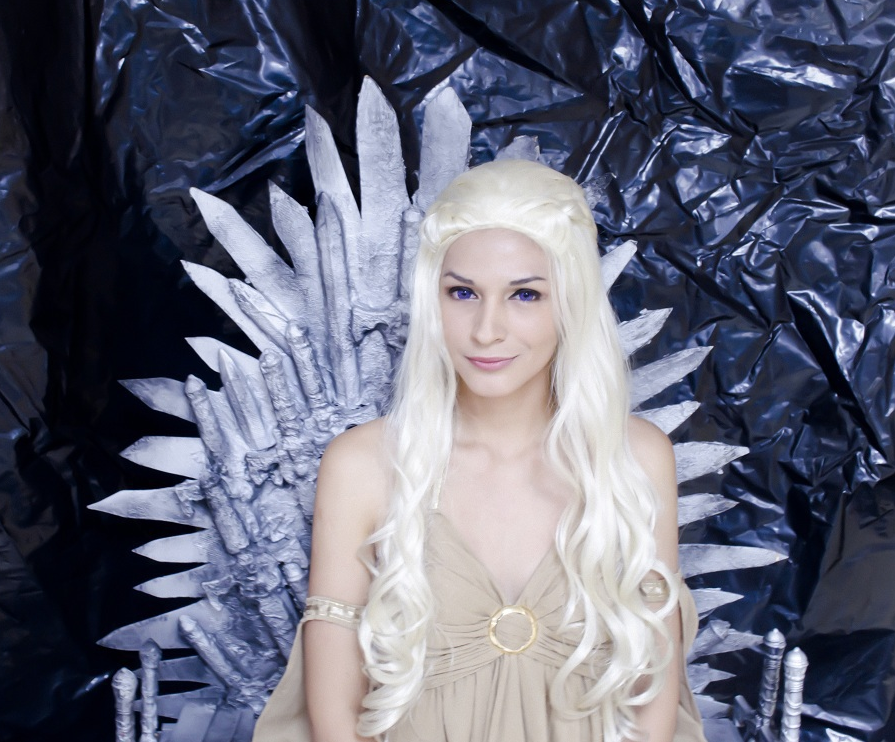 Not much is known about Kath Dragons here but she runs an OnlyFans account where you can access her exclusive content.
Okay, back to her cosplaying.  Yeah, they are super sexy and each highlights her juicy assets (if you know what I mean).
And there you have it, folks! Enjoy!