Even if you disagree, I'd still think Hailee Steinfeld is one of the hottest in Hollywood right now.  And a good number would back that up.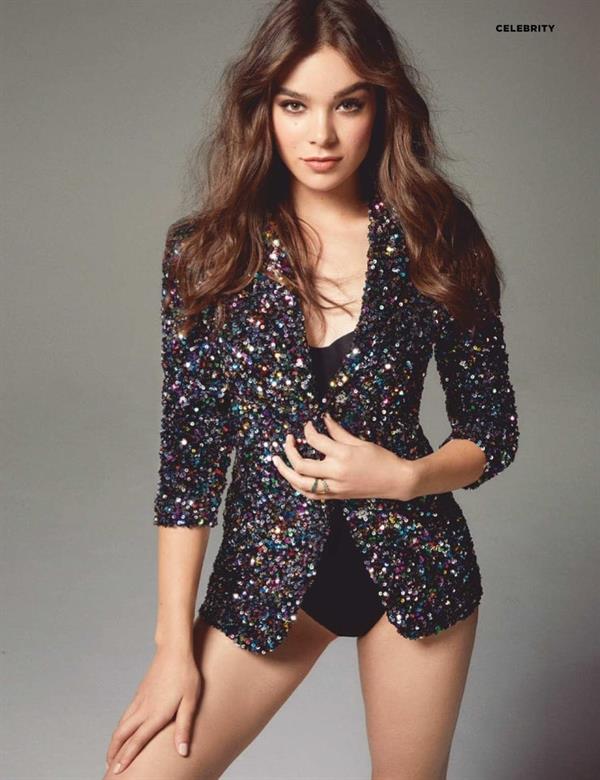 Ah, she is so talented…  I mean, she can act, she can sing but the thing that sets her apart from other women who can act and sing is her beauty.  It's just different. Yup, a good combination of cute and sexy but also sports a 'no-nonsense, girl with attitude' look.
Who is Hailee Steinfeld?
Hailee is an American actress and singer.  She rose to prominence after playing Mattie Ross in the film 'True Grit.'  Hailee was 13 years old at the time of the film's production, and she wowed spectators with her performance.  She was nominated for an Academy Award for her role in the 2010 picture True Grit when she was fourteen years old.  Hailee first appeared in Pitch Perfect 2 in 2015, and she has since starred in The Edge of Seventeen and Bumblebee (2019).  In 2015, she released her debut EP Haiz, which included the hit "Love Myself."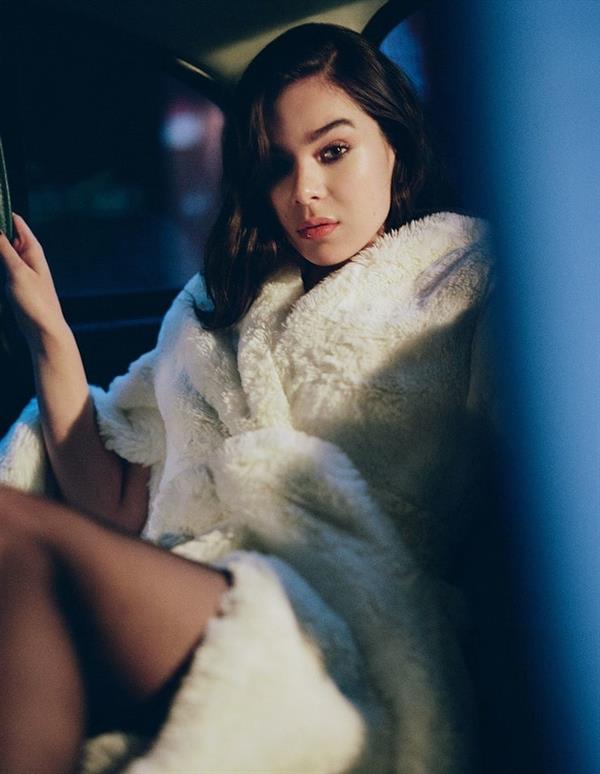 Hailee also has a successful singing career and has double-platinum hits in Australia and Triple Platinum hits in Canada as well.
Her Early Life
Hailee Steinfeld was born on December 11, 1996, in Los Angeles, California to Peter and Cheri Steinfeld.  Her father is of Ashkenazi Jewish descent and her mother's ancestry is Filipino, African-American, British Isles, and German.  Hailee was raised in Thousand Oaks, California.  She has a brother named Griffin.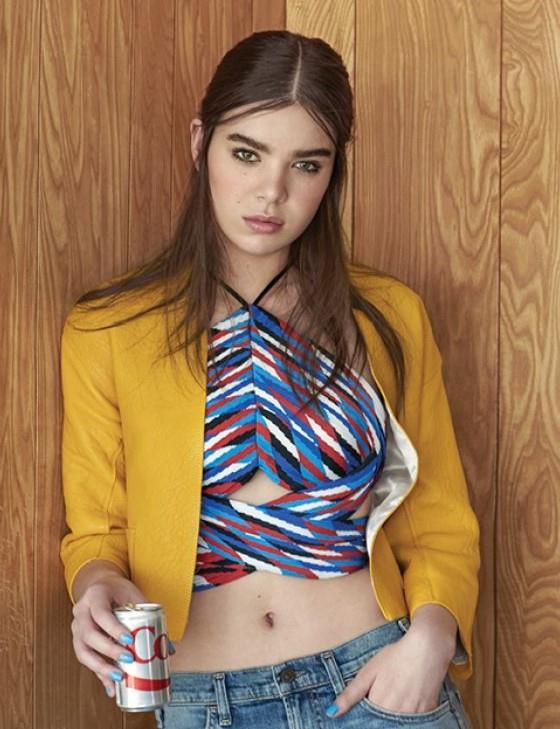 Hailee spent her early childhood in Agoura Hills and then in Thousand Oaks.  She attended the Ascension Lutheran School, Conejo Elementary, and Colina Middle School.  Hailee has been homeschooled since 2008 due to bullying and due to compulsion of her acting career.
Career Journey
Hailee Steinfeld began acting when she was eight years old and has since acted in various short films.  She performed the character of Talia Alden in the award-winning short film 'She's a Fox.'  She was chosen for the role of Mattie Ross in the film 'True Grit when she was only 13 years old.  In 2010, the picture was distributed on a global scale.  Many critics praised her performance, and she was nominated for an Academy Award for Best Supporting Actress.
In May 2011, five months after the premiere of 'True Grit,' Hailee Steinfeld has named the new face of the Italian designer brand Miu Miu.  In the same year, she was cast as Juliet Capulet in a new adaptation of Shakespeare's timeless play, 'Romeo and Juliet.'  Despite the fact that the role was designed for a 20-year-old actress, Hailee Steinfeld was just 14 at the time.  The script was altered to make room for a 14-year-old actress.
In 2013, Hailee was cast in the role of Petra Arkanian in the science fiction adventure film 'Ender's Game.'  She then starred in the Romance Drama 'Begin Again' as one of the major protagonists.
Hailee was cast as Eliza in the film adaptation of 'Ten Thousand Saints,' which premiered on January 23rd at the 2015 Sundance Film Festival.  She's also been cast in the film adaptation of Caren Lissner's Young Adult Novel 'Carrie Pilby.'
Hailee Steinfeld dubbed for the character of Anna in the English version of the Japanese animated film 'When Marnie Was There' in March 2015.  Hailee also appeared in Taylor Swift's smash music video 'Bad Blood.' The video first aired during the 2015 Billboard Music Awards.  She subsequently went on to star in the 'Pitch Perfect 2' Global Franchise alongside many other well-known performers such as Anna Kendrick, Rebel Wilson, Elizabeth Banks, and others.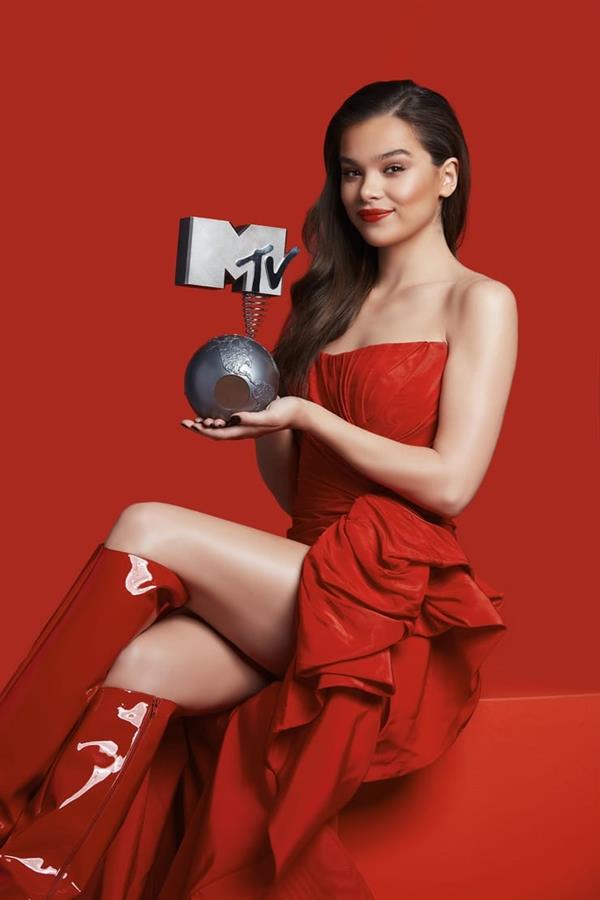 After 'Pitch Perfect 2' Hailee Steinfeld was signed on by Republic Records in May 2015.  She was hired by the company after listening to her sing in the movie.  In July 2015, she released an acoustic version of 'Stitches' alongside Shawn Mendes, who is the original song composer.  The following month, she released another single 'Love Myself'.  The song created a lot of controversy after the release of its music video as it had the media calling it 'ode to masturbation'.
Hailee released her first EP titled 'Haize' on November 13, 2015.  The EP received mixed reviews from audiences and fans all over the world.  She then went on to release a single, 'Rock Bottom' on February 27, 2015. On July 15, 2016, Hailee Steinfeld came out with her new single 'Starving' in collaboration with Grey and featuring Zedd.  This song is her biggest hit to date and has gone double platinum in Australia and triple platinum in Canada.
Hailee's surreal performance in the movie 'Edge of Seventeen' was met with a lot of positive reviews from the critics and earned her a Golden Globe Nomination.  The movie was released on the 18th of November 2016.
Hailee also released a music single 'Most Girls' on April 28, 2017.  In 2018, she also provided her voice for the 2018 animated film Spider-Man: Into the Spider-Verse.
Facts and Trivia
For her stupendous performance in the movie 'True Grit', Hailee Steinfeld was nominated for the Academy Award for Best Supporting Actress, BAFTA Award for Best Actress in a Leading Role, and the Screen Actors Guild Award for Outstanding Performance by a Female Actor in a Supporting Role.
Hailee has had a few boyfriends in the past, namely Douglas Booth and Jack Antonoff. Douglas was Hailee's co-star in the Shakespearean adaptation of Romeo and Juliet.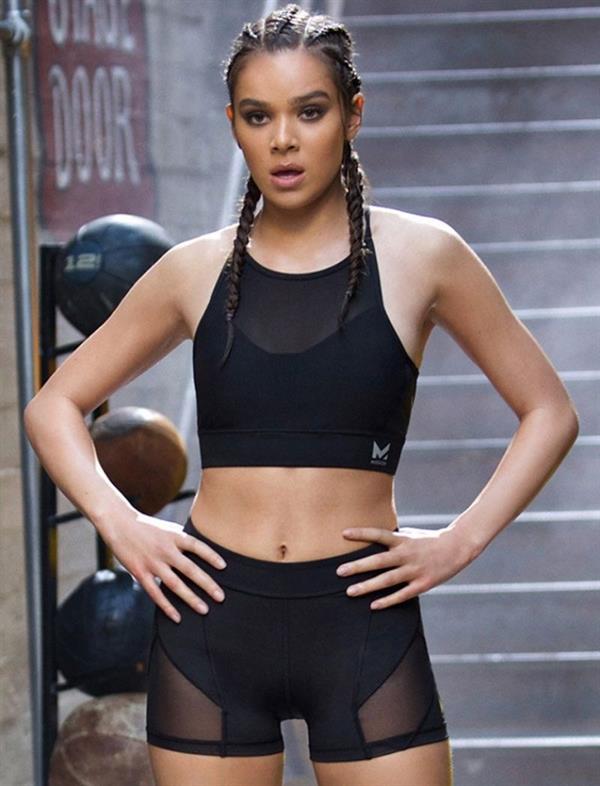 Her older brother, Griffin Steinfeld, is a NASCAR driver.
Her maternal first cousin, True O' Brien, acted in a commercial when Hailee was 8 years old. This inspired her to become an actress. Her maternal great-uncle is actor Larry Domasin, who is the brother of Hailee's maternal grandfather.
As of this writing, she is the only actress to appear in 2 major franchises of the MCU.  As Kate Bishop in Hawkeye and as Gwen Stacey in Spider-Man: Into the Spider-Verse (1 and 2).
Her Body Measurements
Hailee stands 5 feet, 6.5 inches and she possesses a 34-27-35 (33B bra size) figure.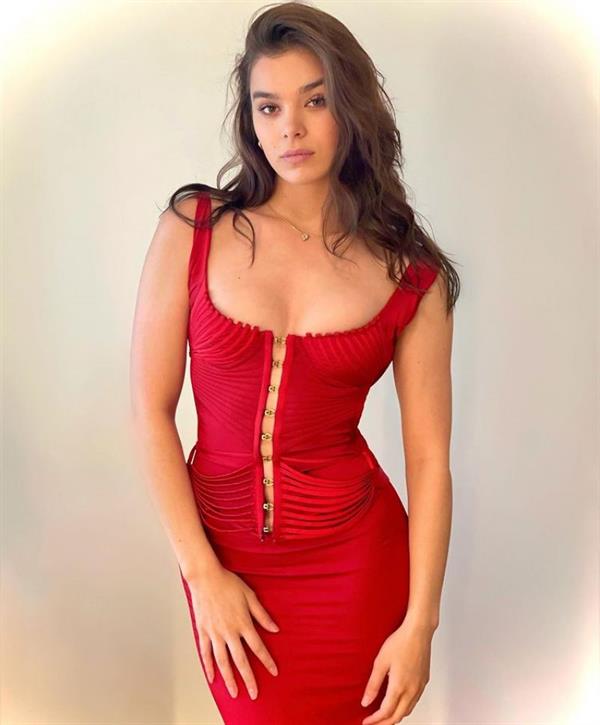 Hailee Steinfeld Photos
Join her over 18.2 million followers on Instagram for her latest personal posts.
And do check out our Hailee Steinfeld page for a good amount of her pictures.