Yup, Xena here truly deserves a Timeless Tuesday spot. What took her so long, you might ask…  Well, it never really slipped my mind.  You see, Lucy Lawless has always been on the list.  Heck, for those who were born in the early 80s, I'm pretty that you had a crush on the warrior princess here.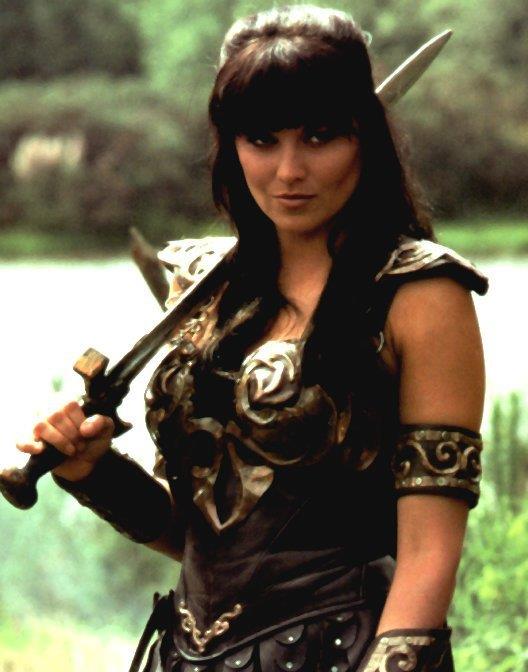 So let's take a trip down memory lane and immerse ourselves in this sweet (and hot) nostalgia.  Ladies and gentlemen, shall we?
Who is Lucy Lawless?
Lucy is a New Zealander who became famous for her role as TV's Xena: Warrior Princess.  She also played Lucretia in the series Spartacus: Blood and Sand, its sequel, and its prequel.  In 2015, she began playing Countess Marburg on the WGN series Salem.  She had a role in the Disney film Bedtime Stories.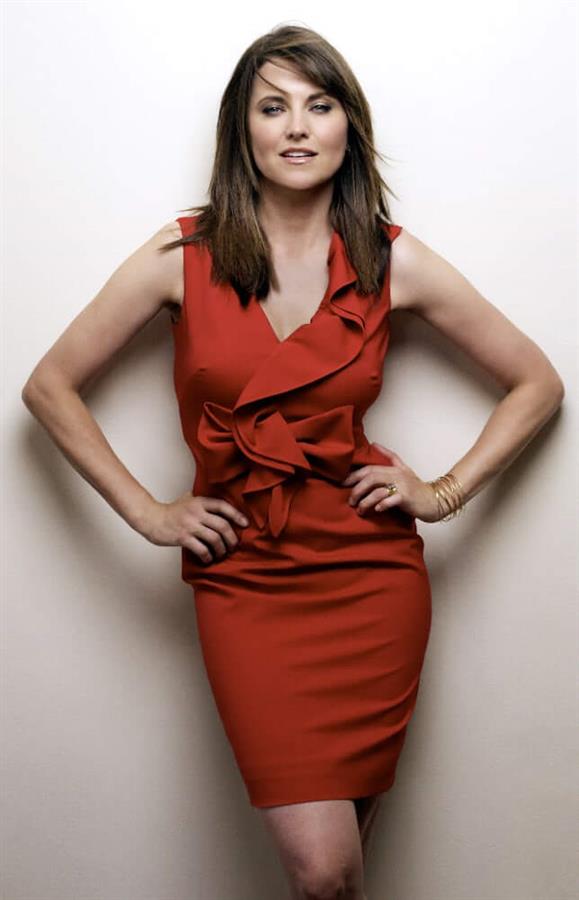 Her Early Life
Lucy was born Lucille Frances Ryan on March 29, 1968, in Mount Albert, Auckland, to Julie, a teacher, and Frank Ryan, a banker, and the city's mayor.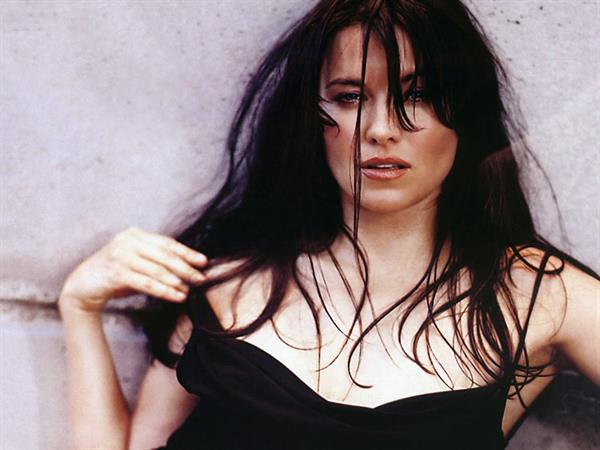 She participated in school productions as a child and studied opera singing in college.  She then abandoned her studies to travel throughout Europe and Australia, working as a grape picker and a gold miner at various times.  She eventually married her traveling companion, Garth Lawless (they later divorced), and returned to New Zealand.  While raising their daughter, Daisy, she resumed her acting career, appearing in commercials and modest roles on television and in films.
Career Journey
Lucy began acting in secondary school, performing in her first musical at age 10.  Her breakthrough came with a 1994 guest appearance on the hit show Hercules: The Legendary Journeys.  Her portrayal of Xena, a female warrior, inspired a spinoff program, Xena: Warrior Princess, in 1995.  As the statuesque warrior, Lucy combined toughness and femininity to redefine television's version of the female action hero.  The show attracted a wide audience that soon rivaled that of Hercules in number and made Lucy the center of a cultlike following.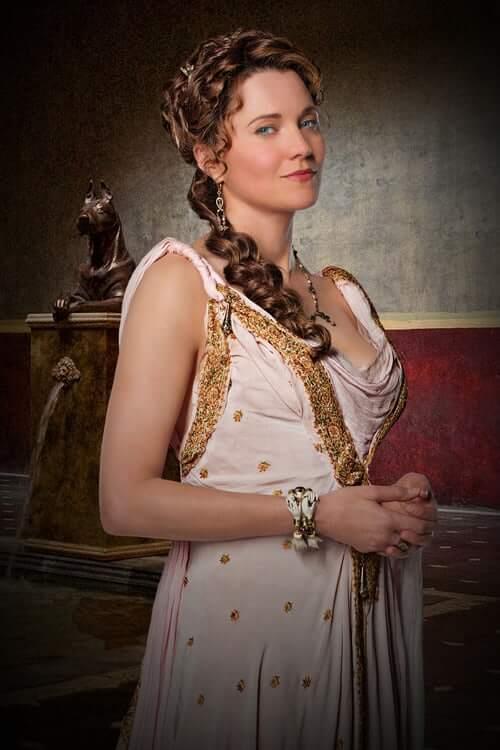 After Xena was canceled in 2001, Lucy made a number of film and television appearances, including a two-episode stint on The X-Files and a small role in Sam Raimi's film Spider-Man (2002).  From 2005 to 2009 she had a recurring role on the Sci-Fi Channel's Battlestar Galactica series. Lucy later starred in the TV series Spartacus (2010–13) and Ash vs Evil Dead (2015–18), both of which aired on the Starz cable channel.  She also made guest appearances (2012–14) on the sitcom Parks and Recreation and had recurring roles on such shows as Agents of S.H.I.E.L.D. and Salem.  In 2019 Lucy was cast as a brassy ex-cop in the series My Life Is Murder.  In addition to her on-screen appearances, she lent her voice to various projects, including the animated family film Mosley (2019) and the TV movie Toke (2020).
Facts and Trivia
Lucy married Garth Lawless in 1988, and the couple had a daughter later that year.  Following their divorce, she married Robert Tapert in 1998. Together they welcomed two sons.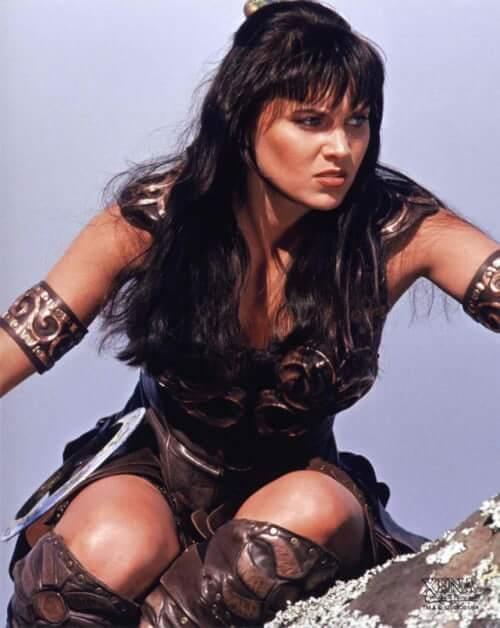 She was awarded an Order of Merit in the New Zealand Queen's Birthday Honor List in June 2004. Lucy, whose role as "Xena in Xena: Warrior Princess" made her a cult television star, has been involved with the Starship Foundation and has held a role on its board of trustees.  Lucy was also awarded the Order of Merit for services to entertainment and the community.
Her Body Measurements
Lucy stands 5 feet, 10 inches and in her prime, she possessed a 37-25-36 (34C bra size) figure.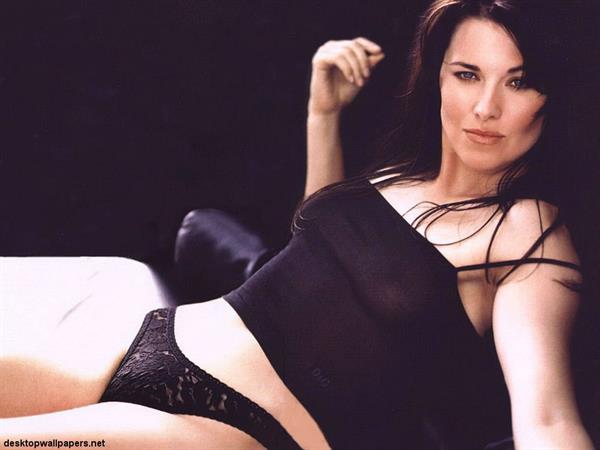 Lucy Lawless Photos
Follow Lucy on Instagram for the latest happening on her life.
And do visit our Lucy Lawless page for more of her hot, hot pictures.