Oh, this super hottie will make your Friday feel like it's the middle of summer!  Guys and gals, feast your eyes on Erica Mena…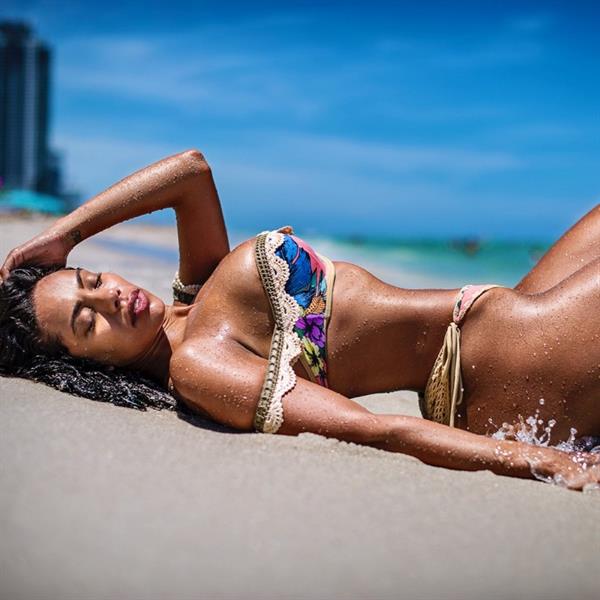 There's not an inch of her that isn't scorching hot.  And you'd all agree that she deserves a spot on our Friday Feature.  Now, friends, I know you want to go straight into her gallery.  Please…  not yet.  Let's get to know this hottie a little bit first.  That way, you would totally be crushing on her as a whole and not just her looks.
Who is Erica Mena?
Erica is a model and reality star who gained fame in the second season of VH1's Love & Hip Hop: New York as well as a recurring role on Kourtney and Khloe Take Miami: Season 2.  Besides Love & Hip Hop, her other notable appearances were in Kourtney and Kim Take Miami and VH1 News Presents: Hip Hop Videos.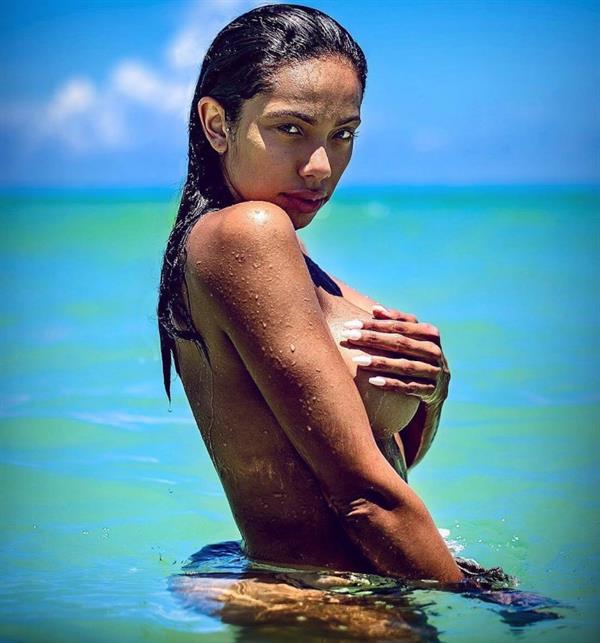 She also performed alongside Young Jeezy in the music video for the single "I'm So Paid" and has been a featured music video model for Lil Wayne, Chris Brown, and Bobby Valentino, among others.
Her Early Life
Erica Jasmin Mena was born on November 8, 1987, in The Bronx, New York City, New York. Her parents are of Puerto Rican & Dominican descent.  Erica's father was a drug dealer, which caused trouble for the family.  Her mother was forced to trade narcotics, which landed her in prison, where she gave birth to Erica.  Erica was five years old when her father abused her until her mother was freed from prison.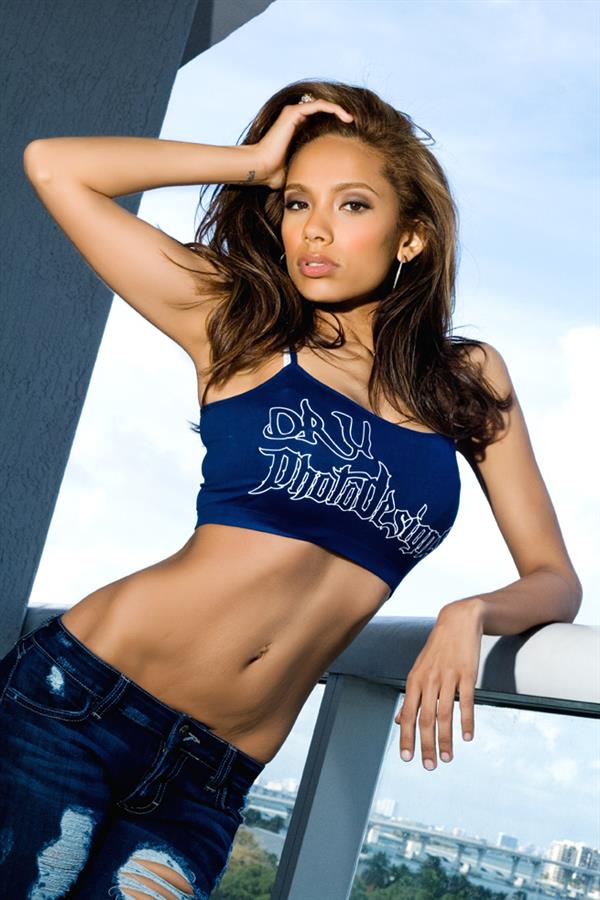 With an abusive father and incomplete schooling, she had a disturbing childhood.  However, it was her tough upbringing that molded her personality into the firebrand that she is known to be.  It was her older sister who ran the home and brought Erica up.  The harsh conditions at home left a deep impact on Erica.  Her zest for a better life has been the strength that has guided her through the difficult path to stardom.  You see, Erica was constantly involved in performing arts classes or activities as a child.
Career Journey
Erica began modeling in her first print ads at age 14.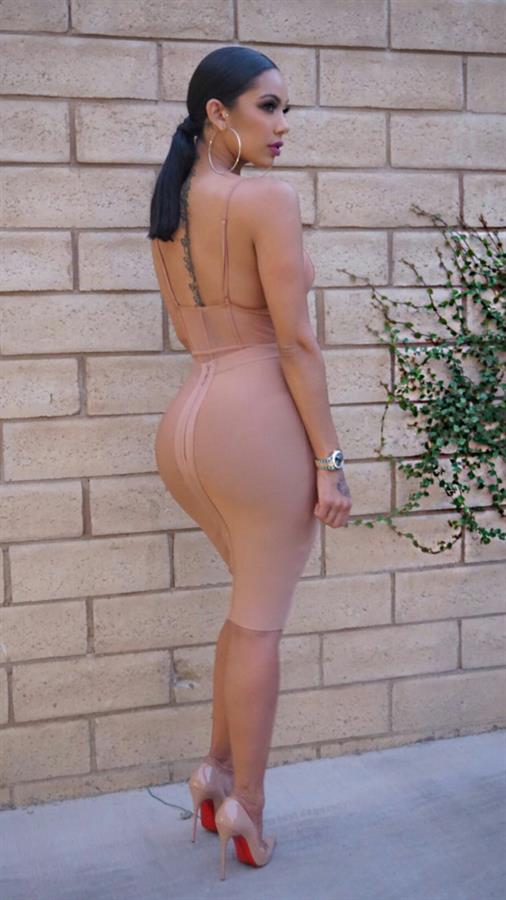 Her boost of motivation began shortly after she was discovered during MTV's "Jennifer Lopez Look-Alike" contest, which she won.  After winning the contest she was cast in her first music video, Can't Stop-Won't Stop, by Young Gunz.  It wasn't long before Erica started making her own name and establishing some major clout in the industry.  Erica Mena has appeared in magazines such as MAXIM, KING, The Source, and XXL, to mention a few.  She was the idea for SHOW Magazine's concept and the magazine's first cover girl.  This resulted in many more glossy images of her and her appearance on newsstands all over the country.  She also featured in the print media campaign for Tommy Hilfiger and endorsed many other brands, including Loreal and Roca Wear.
Facts and Trivia
Erica Mena began working before graduating high school; she was unable to get her formal diploma due to family problems.  Her greatest teacher, however, has been experience and she has had the honor of addressing the graduates of the Unity Centre of Urban Technology.
In April 2013, she released her autobiography, Underneath it All, which reveals her dark family secrets.  Her second book, Chronicles of a Confirmed Bachelorette, covers her love life.
She married musician Bow Wow in November 2014, however, the couple later divorced. Cliff Dixon was also a prior boyfriend of hers.  She proposed to Safaree Samuels in 2018, and the couple married in 2019.  They welcomed their first child, a daughter called Safire, in 2020.  She is also the mother of two sons, King Conde and Legend Brian Samuels.  The couple announced in May 2021 that she is expecting her third child (born in January this year).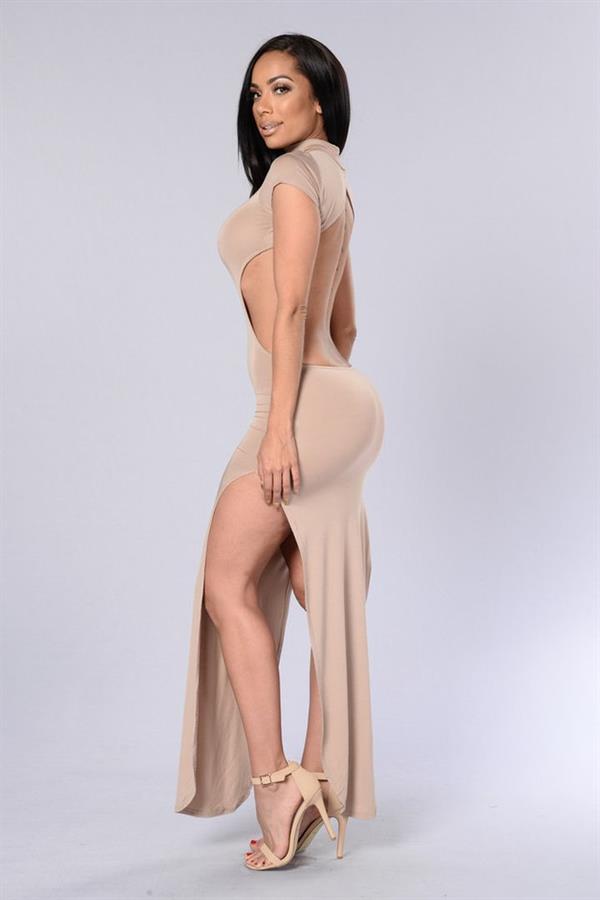 She was also once a 'Dash Doll' and was hired by Kourtney Kardashian to work as a sales associate in their newly developed Dash Miami store.  However, due to her brash behavior with her boss as well as customers she was fired from her job.
Erica always wanted to be a designer, so she worked with Randa Quraan of Socially Loud for some time and created HER, her own clothing line.  In fact, in 2015, on the 5th season of Love and Hip Hop, she donned clothes of her own 'Spring – Summer' collection.
Her Body Measurements
Erica stands 5 feet, 9 inches and she rocks a 36-24-36 figure.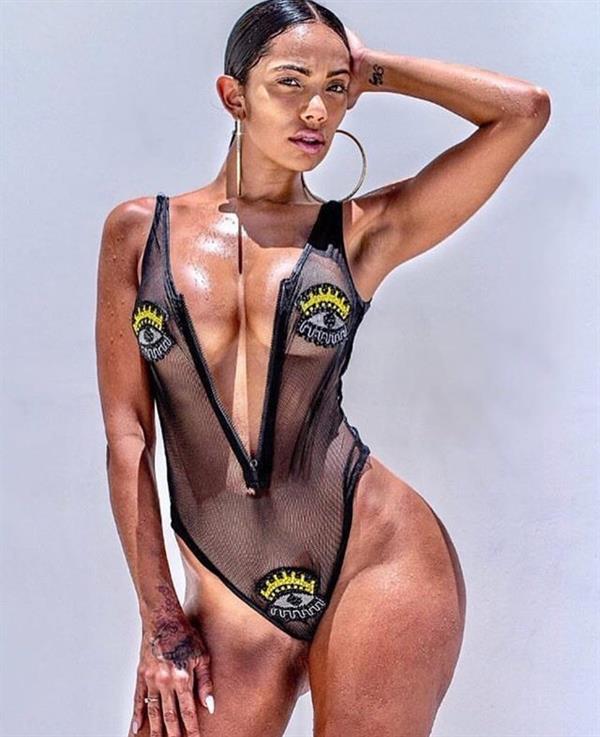 Erica Mena Photos
Join her over 5.7 million followers on Instagram for her latest oh-so-hot posts.
And do check out our Erica Mena page for more of her sizzling photos.