And you just won't be able to get your eyes on Lucy Hale here.  This actress has got the 'real hotness' we enjoy.  You know, the 'not too glammed up' and just looking like she just finished working out in her home.  Yeah, that one.  Real hotness you can see every day.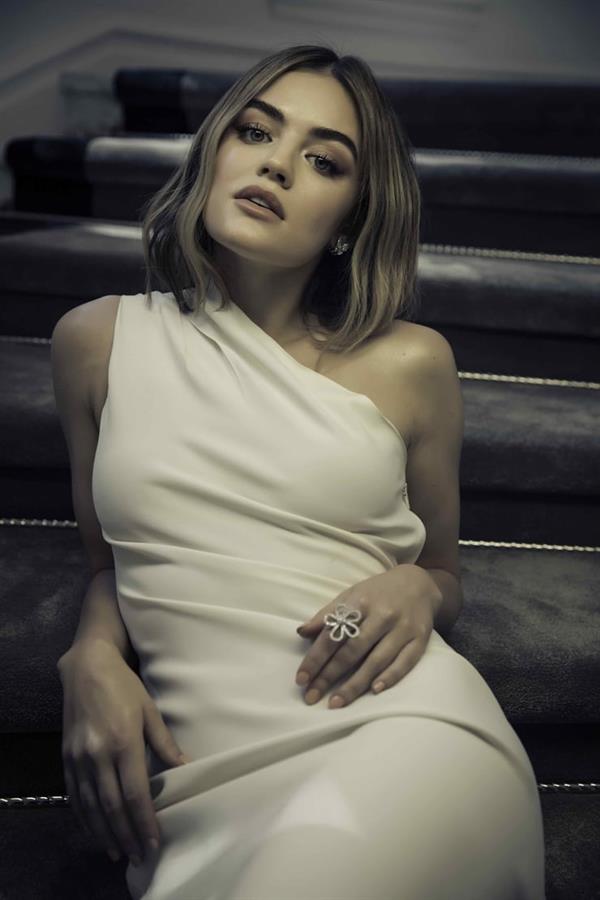 This special treat, you will totally enjoy.  But before you and I go ogling at her gallery, how about we read a little about her first…
Who is Lucy Hale?
Lucy is an American singer and actress who is best known for portraying Aria Montgomery on ABC Family's series Pretty Little Liars.  She is also an established country music singer.  She released her first studio album, Road Between, in 2014.  In 2018, she starred in Truth or Dare and has also acted in the TV show, Katy Keene.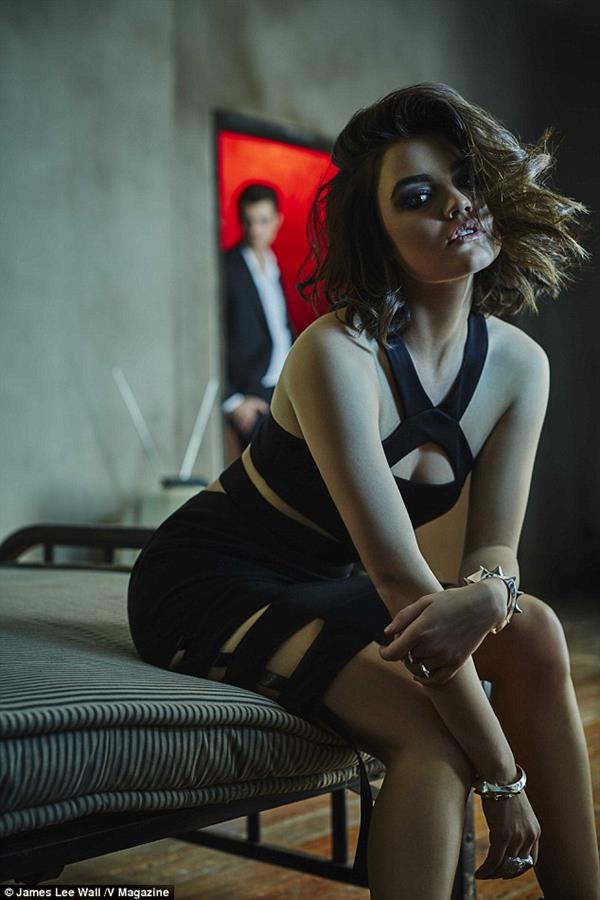 Her Early Life
Lucy Hale was born on June 14, 1989, in Memphis, Tennessee.  She was born to Julie Knight and Preston Hale and raised with an older sister named Maggie.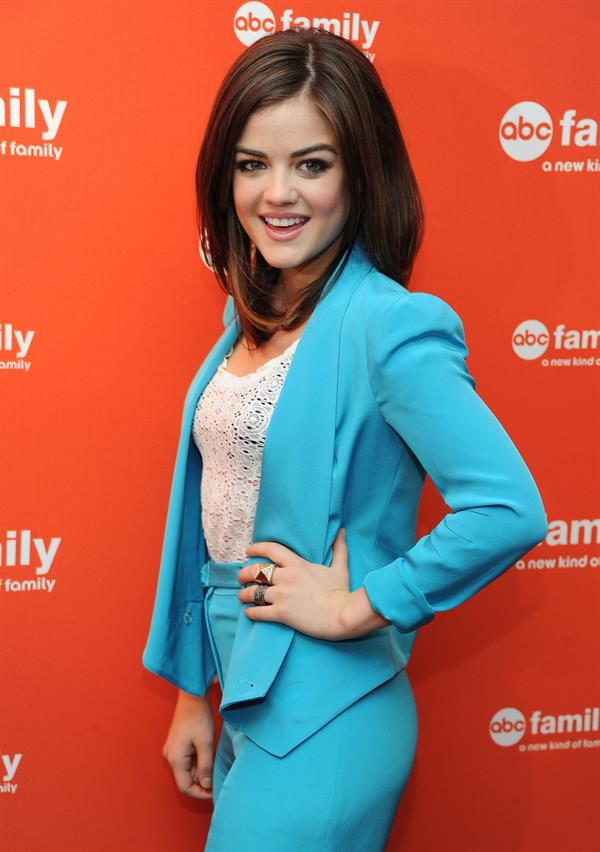 Career Journey
Lucy Hale's first stint in music was for the reality show, 'American Juniors' in 2003. Her melodious voice and knack for singing won her a place in the top five finishers who were then grouped into a band.  Though it was the first big success, it did not last for long as the group disbanded in 2005 due to meager sales.
She relocated to Los Angeles in 2004 in the hopes of landing a record deal. However, fate had other ideas for her.  Around the same time, she began applying for acting jobs and was cast in tiny roles on television shows.  She first appeared on 'Ned's Declassified School Survival Guide,' and then went on to appear in other shows such as 'Drake & Josh,' 'The O.C.,' and 'How I Met Your Mother.'
Lucy played Becca Sommers in NBC's short-lived re-imagining of the 'Bionic Woman' in 2007.  She played the title character's younger sister, Jaime Sommers, in the film.  She even had an appearance in two episodes of the Disney Channel show 'Wizards of Waverly Place.'
Lucy Hale made her feature film debut in 'The Sisterhood of the Traveling Pants 2' in 2008.  The same year, she appeared in the television film 'The Apostles,' and she played Rose Baker in the comedy-drama 'Privileged,' which premiered on the CW in the United States and City in Canada.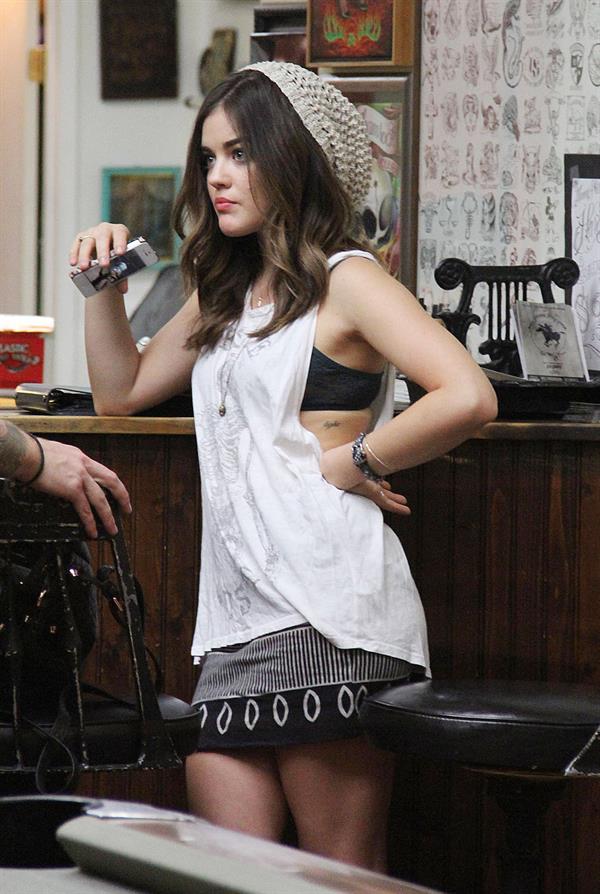 Lucy was cast as Aria Montgomery in the TV series 'Pretty Little Liars,' based on Sara Shepard's book of the same name, in December 2009.
While Lucy Hale's television career was on a roll, her film career took off as well.  In 2011, she was cast in a cameo in 'Scream 4.'  She next featured in a lead role in the Direct to Video film, 'A Cinderella Story: Once Upon a Song.' In 2012, she gave voice to the character of Periwinkle in 'Secret of the Wings.'
Interestingly, despite the astounding success of her acting career, she did not give up on her first love, music.  On June 12, 2012, she signed a record deal with Hollywood records.  Lucy Hale's debut single 'You Sound Good to Me' was released on January 7, 2014. It was followed by her debut album 'Road Between' which was released on June 3, 2014.
From 2010 until 2016, Lucy Hale had guest-starred in several television shows including 'CSI: Miami' as Phoebe Nichols, 'Punk'd' as herself and in 'Baby Daddy' as Piper Stockdale.
Facts and Trivia
Lucy Hale's personal life has frequently made headlines due to her ever-changing relationship status and dating history.  Hale had dated eight men as of December 2016 (we'll be sure to update this, promise), ranging from Kendall Schmidt, David Henrie, Alex Marshall, Paul Iacono, Chris Zylka, Graham Rogers, and Jean Luc Bilodeau to her current boyfriend Joel Crouse.  According to internet polls, Lucy has risen to second place in the world of celebrity dating, just behind Taylor Swift, thanks to her large list of ex-boyfriends.
Lucy Hale's portrayal in 'Pretty Little Liars' has earned her a slew of prizes, including Teen Choice Awards for Choice Summer TV Star (2010, 2011, and 2013) and Choice TV Actress Drama (2012), as well as Gracie Allen Awards for Outstanding Performance by a Female Rising Star (2013).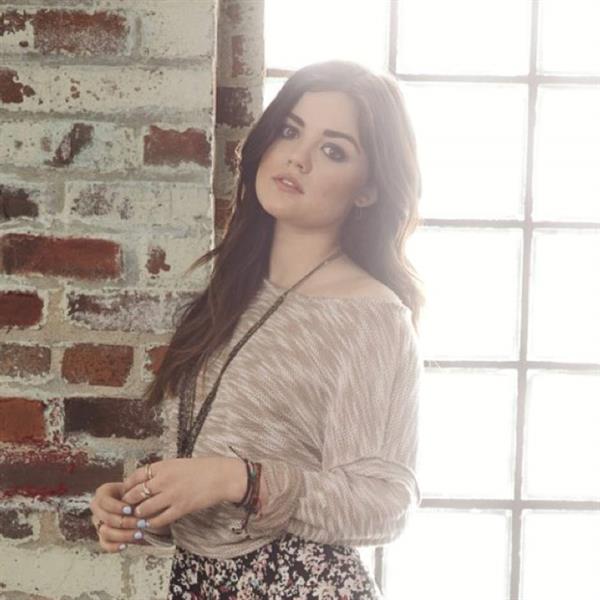 In 2013, Lucy was presented with the Crossover of the Year award from Young Hollywood Awards.
Lucy's performance as Montgomery was so good that the series not only helped her achieve notoriety as an actor but also won her the Favourite Cable TV Actress Award in 2014.  In 2015, she yet again bagged Teen Choice Awards in the category of Choice TV Actress: Drama for 'Pretty Little Liars.'
Her Body Measurements
Lucy stands 5 feet, 2 inches and she rocks a 32B-24-33 figure.
Lucy Hale Photos
Join her over 24.3 million followers on Instagram for the latest about her.
Also, don't forget to check out our Lucy Hale page for an insane amount of her pictures.