Holly Scarfone is a piece of heaven that would make you want to binge-watch Too Hot To Handle.  I know there are other hot women there but there's something about Holly that will make your eyes glued to her.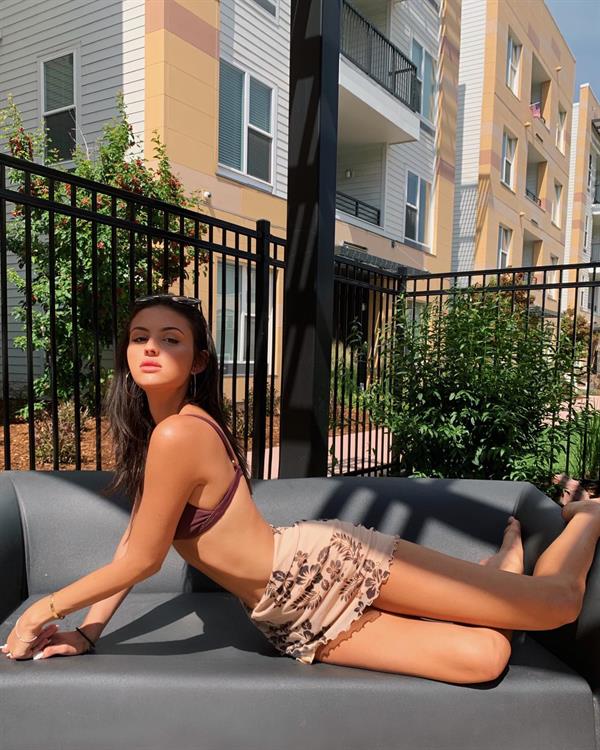 Oh yes, now it's time to get to know this hot babe a little.  And you can ogle at her gallery after or maybe turn on your smart TV and watch her.  It's going to be a good night.
Who is Holly Scarfone?
Holly is a stunning Canadian model, reality star, and social media sensation.  She has amassed a sizable fan base as a result of her appearances in a reality television series which is Netflix's Too Hot To Handle.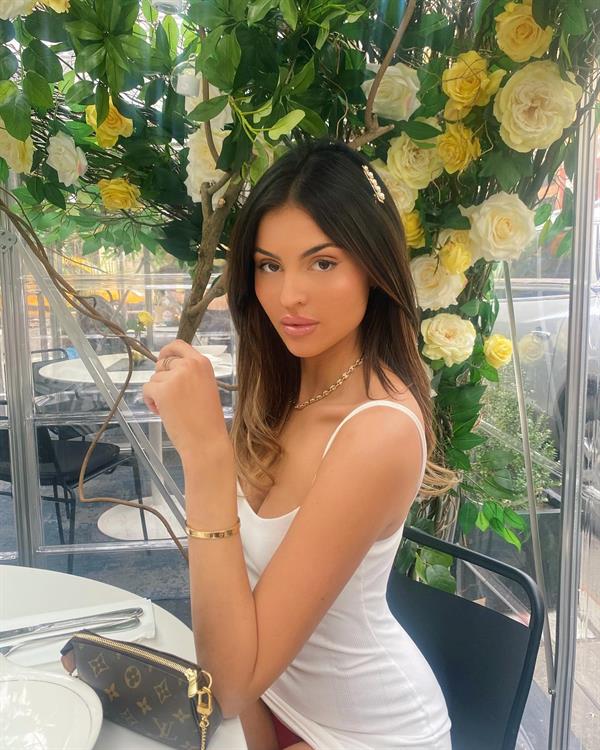 Holly recently earned a bachelor's degree in psychology from the University of Colorado Boulder.
Her Early Life
Holly, a native of North Bay, Ontario, Canada, was born on December 17th, 1998.  Growing up, she began participating in acrobatics at school and developed a passion for flexible activities such as Yoga.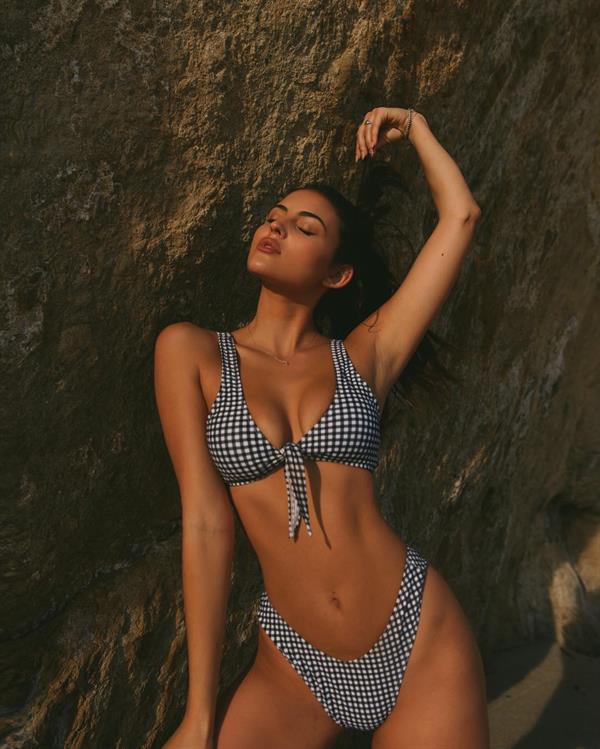 Career Journey
Holly worked in a number of little jobs before pursuing a career as a model, according to her LinkedIn profile.  When she was a teenager, she started working as a receptionist at Simply Skin Spa.  She was there for three years, starting in 2016 and finishing in 2019.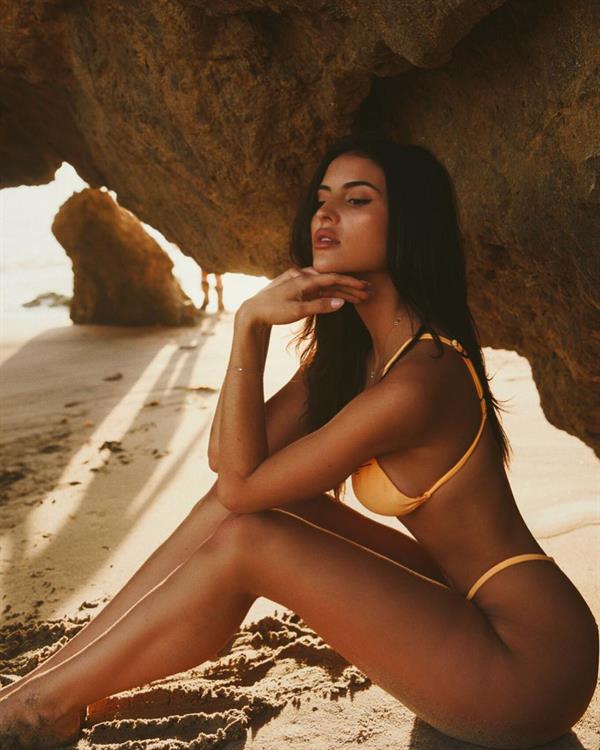 In 2018, she worked as a hostess at SFORNO restaurant for four months.  Holly's talent grew as she continued through college, and in 2019 she was employed as an Interior Designer and Social Media Manager at West Elm.  While working at West Elm in 2019, she decided to pursue a modeling career and signed with the Donabaldwin agency.
Facts and Trivia
She made headlines in the first episode, which aired on January 19, 2022, by revealing that she enjoys the idea of men battling over her.  Another controversy she sparked was when she kissed male participant Nathan Soan Mingomezulu on the lips.
She had been nearly cast in the Love Island reality show previously and she prefers to dress in white linen.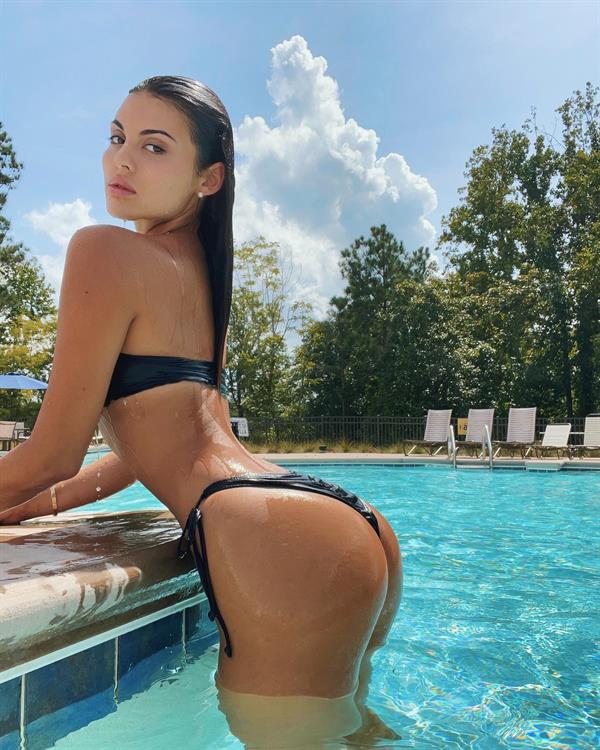 "I think I was actually approached to do Love Island like a couple of years ago, the US one, for season one, and I respectfully declined.  I just…  I couldn't imagine myself on a reality show, believe it or not.  This one kind of came and fell into my lap, and I was just in the headspace of 'why not?'  Right? Like you live once, experience life and here I am."
Holly enjoys going for a morning stroll and exercising and she also enjoys photography.
Holly loved dolls when she was a little girl and would lie down with her dolls all the time.
Her Body Measurements
Holly stands 5 feet, 7 inches and she rocks a 33-25-35 figure.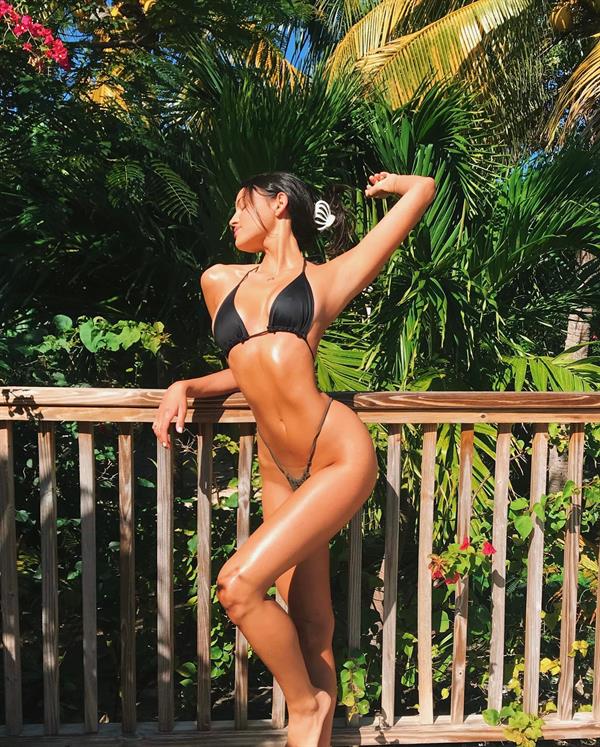 Holly Scarfone Photos
Give Holly a follow on Instagram for her newest sizzling uploads.
And do visit our Holly Scarfone page for a good amount of her pictures.