Georgia Hassarati is the type of hottie we pray for.  Yup, every goddamn day we wish to come across someone looking exactly like her.  In the office, in the park, in the grocery, at the gym…  Anywhere as long as it is as hot as her.  Come on, don't you dare deny it.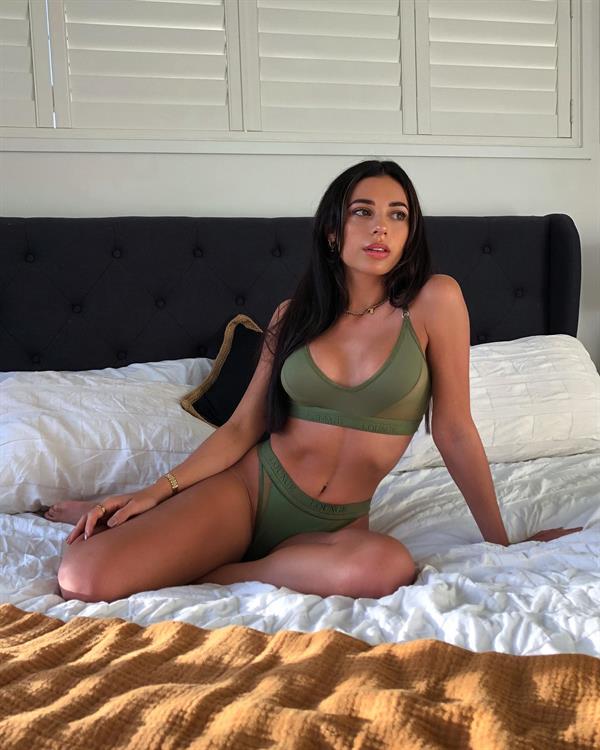 Oh, just look at her…  It's a shame she is only on your screen (and later on your dreams).  What you won't give to go on a weekend escapade with her, huh?
Who is Georgia Hassarati?
Georgia is an Australian social media celebrity and reality TV star who has earned massive popularity for her bikini modeling alongside wanderlust and adventure photos. She appeared on season 3 of Netflix's Too Hot To Handle.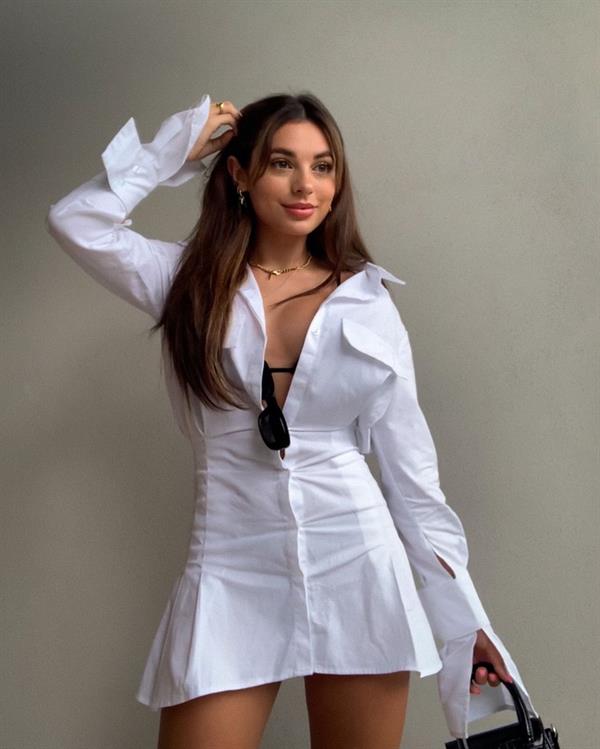 Her Early Life
Georgia Hassarati was born on December 5, 1996, in Queensland, Australia.  She is of Lebanese and Australian descent.  She describes herself as a "very Aussie girl" and a Justin Bieber lover.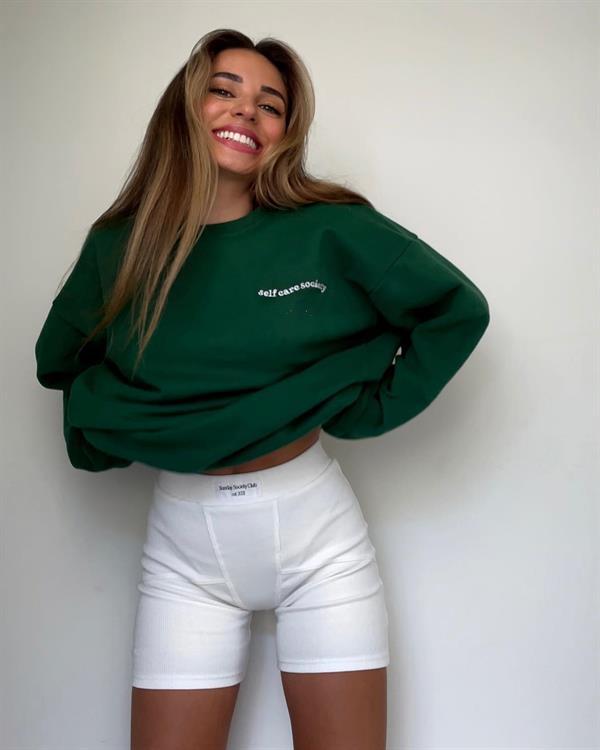 Career Journey
Georgia has a thriving influencer business thanks to her Instagram account, @georgiahassarati.  The Australian beauty has over 70K followers ahead of the Season 3 premiere of Too Hot To Handle.
While she is likely to receive a sizable increase in followers when Too Hot To Handle season 3 premieres, Georgia already earns some extra income through paid Instagram promotions.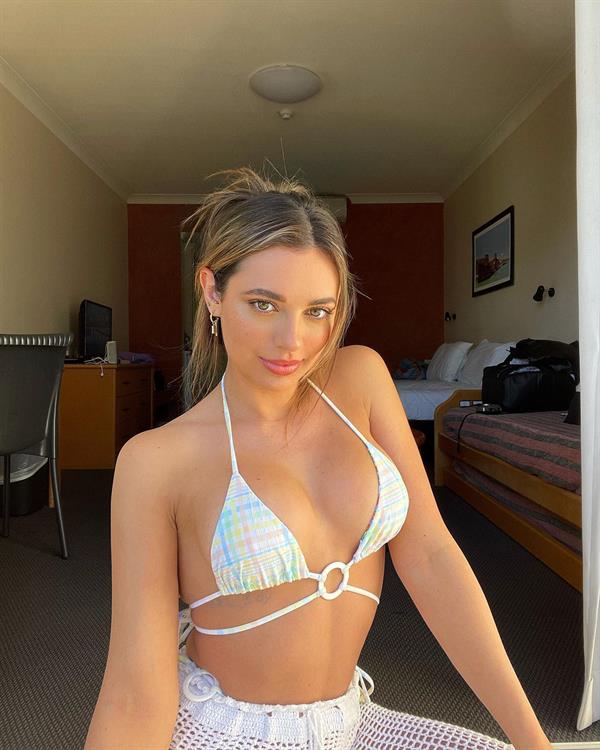 She recently shared ads for Glassons, The Kind Collective Australia, Snorkelbear Swimwear, and more.
Facts and Trivia
Georgia's bio states, "I like pickles, plants, and pietas."
Georgia has been described as "happy go lucky" and a "serial ghoster."
The globetrotter admits to becoming bored fast and being lured to bad lads, particularly those that resemble Justin Bieber.  On social media, though, the heartbreaker reveals a kinder side of herself to her increasing fan base.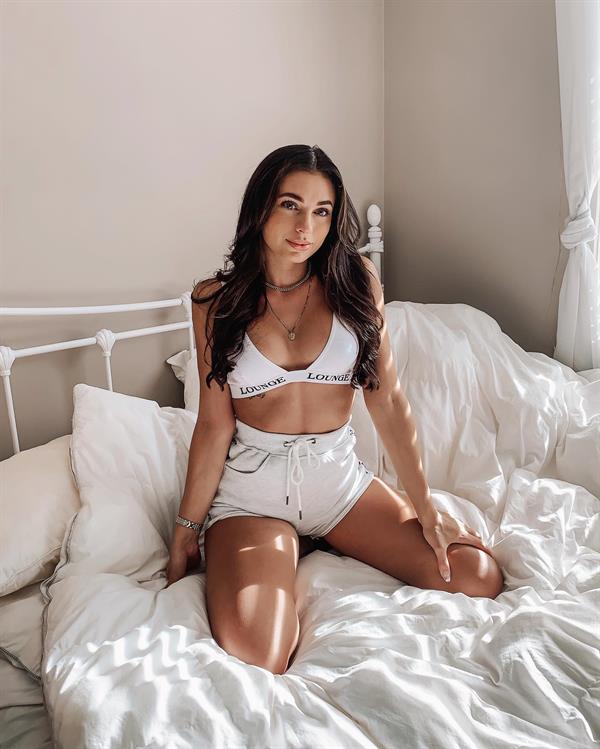 Georgia has an adorable dog named Sponge, and she seems to have gotten the dog at Christmastime.  The brunette beauty loves traveling and has a penchant for dressing up and posing at the pool.
Georgia appears very comfortable in front of the camera and would likely transition well into the world of very popular influencers.
Since Francesca Farago and Emily Miller have maintained their followings and profited off of their newfound fame, it's safe to say that Georgia is on her way to becoming a thriving influencer thanks to Too Hot To Handle.
Her Body Measurements
Georgia stands 5 feet, 6 inches and she rocks a 36-24-36 figure.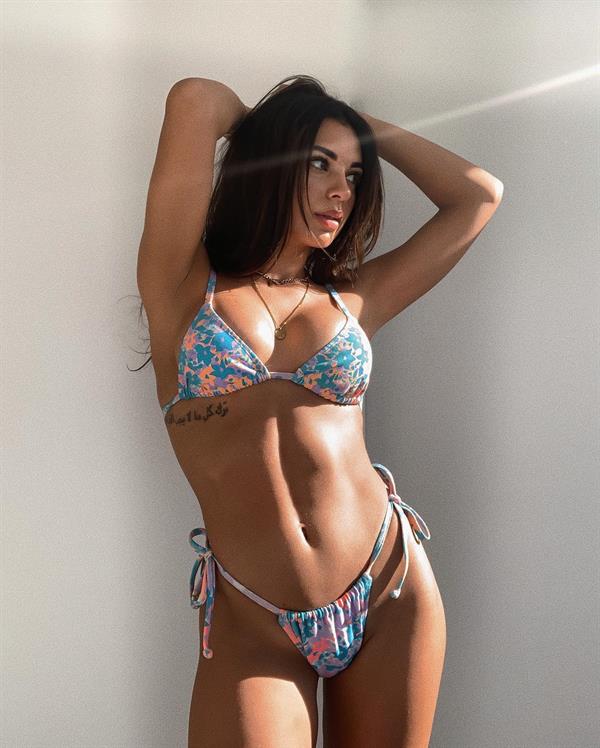 Georgia Hassarati Photos
Follow her on Instagram for her latest super sizzling personal posts.
And do visit our Georgia Hassarati page for a good amount of her.