And you just want this, don't you?  Of course, you do 'cause, heck, if you ask me, I would totally give a positive nod and that is with drool mid-air.  Oh yes, we really got to do this folks…
Instagram, indeed, is the place where the most attractive women on the planet share photos and short videos.  And yes, if you lurk at boards long enough, you'd encounter discussions about these gorgeous women and how great their assets are.  So here…  in no particular order of size…
Jessica Weaver
Jessica Weaver is an American model and Social media influencer.  She is from Los Angeles, California, United States. She is famous for the reality show, Bachelor franchise.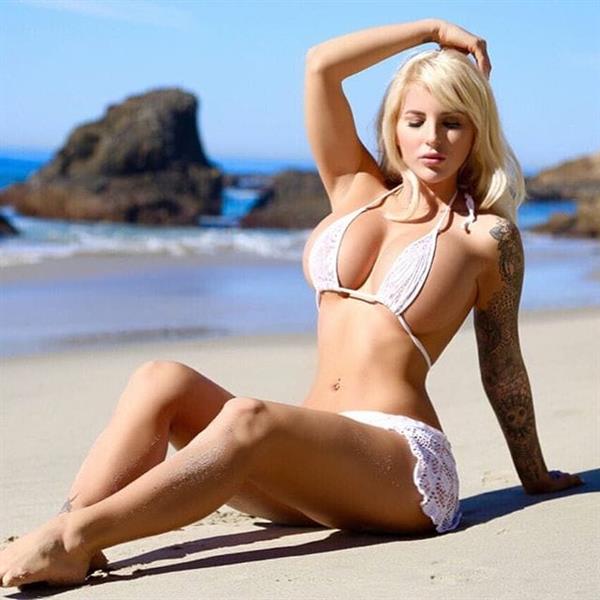 Jessica was born on November 11, 1987, in Los Angeles, California.  She has a degree in Design. She has more than 12.7 million followers on her Instagram.
Marisol Yotta
Marisol is a fashion model, influencer, and entrepreneur from Chihuahua, Mexico.  She is also famous as the wife of German billionaire Bastian Yotta.  The couple got married in May 2021 in Santa Monica, California.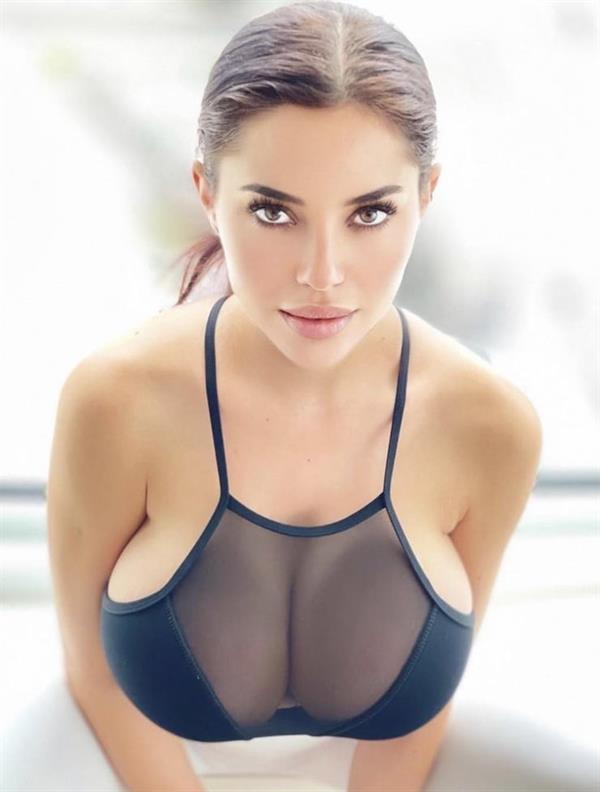 Marisol was born on June 25, 1991, in California but was raised in Chihuahua.  She moved back to California in 2011 and completed her degree in Nutrition and Dietetics from California State University Long Beach (CSULB).  Marisol has over 616 thousand followers on Instagram.
Julia Tica
Julia Tica was born on February 1, 1997, in Romania.  She is a Romanian-Colombian Fashion Designer, Fashion Stylist, Fashion Influencer, Model, Instagram Star, TikTok Star & Social Media Star.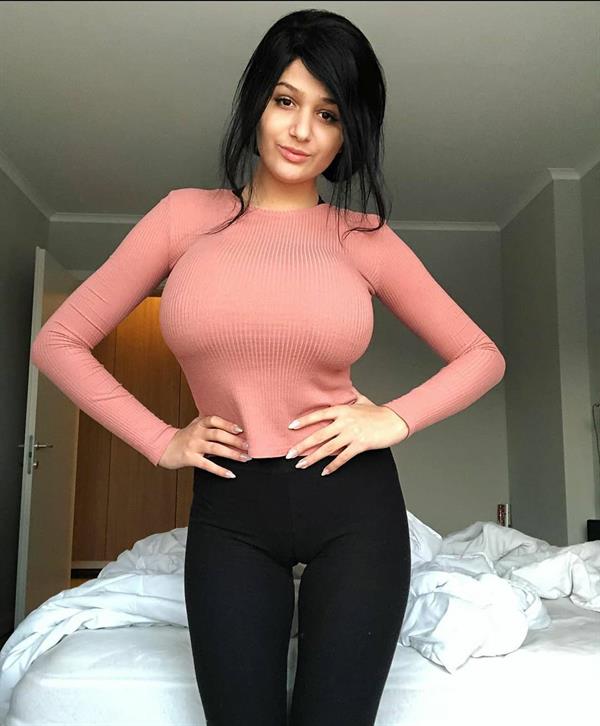 Follow her on Instagram for more of her busty beauty.
Anna Kochanius
Anna Kochanius is an American model and social media personality. She is famous for her sizzling, curvaceous, gorgeous photos and videos on different social media platforms including Instagram and Facebook.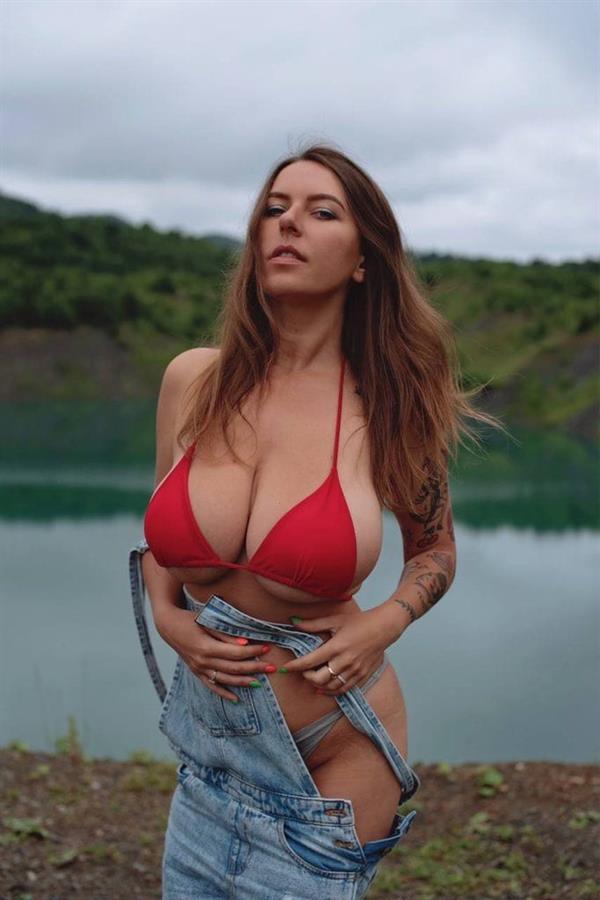 This 23-year-old babe began her Instagram career around the end of 2020.
Louisa Khovanski
Louisa Khovanski is a social media star, model, YouTuber, and photographer from Ukraine.  She is recognized for her beautiful Instagram pictures and YouTube videos.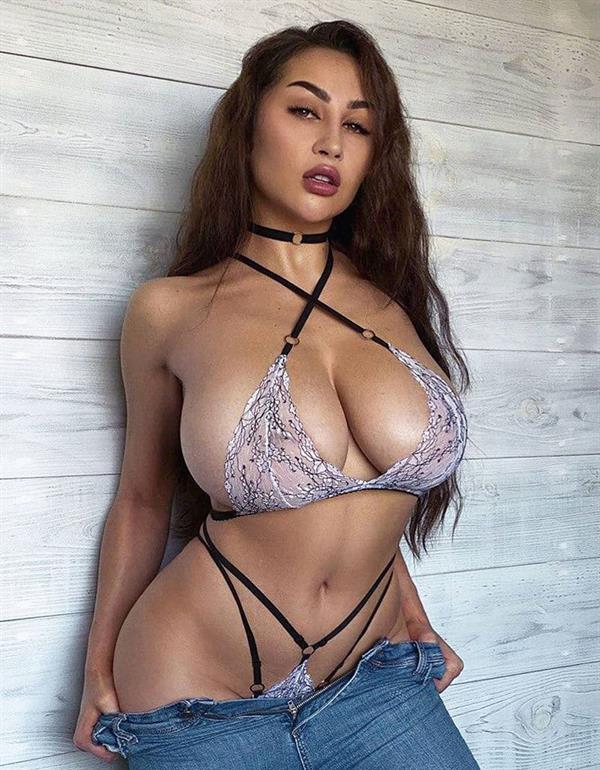 In 2019, Louisa has started her Instagram journey and published her first post on May 5 of the same year.  Louisa joined YouTube on May 25, 2019.
Kim Manana
Kim Manana is a South African model, influencer, and brand ambassador.  The plus-size fashionista has kept her over 484k followers on Instagram glued to her dangerously curvaceous posts.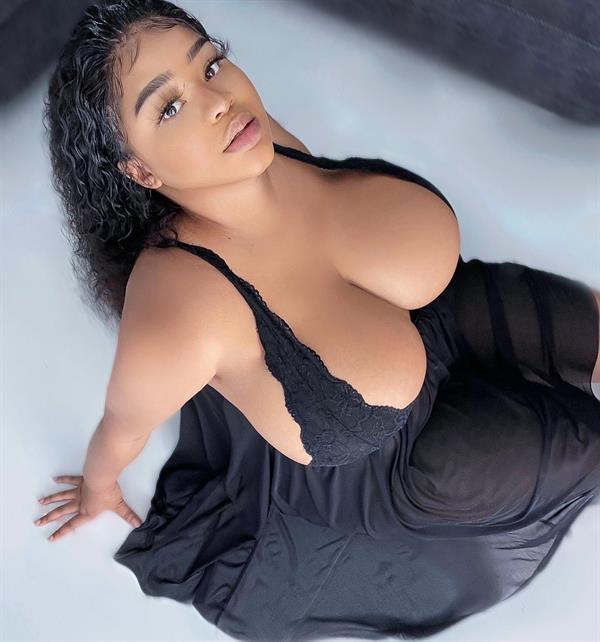 Lindi Nunziato
Lindi is an American fitness model and bodybuilder who has over 3.4 million followers on Instagram.  She was named one of Maxim's Finest in 2017.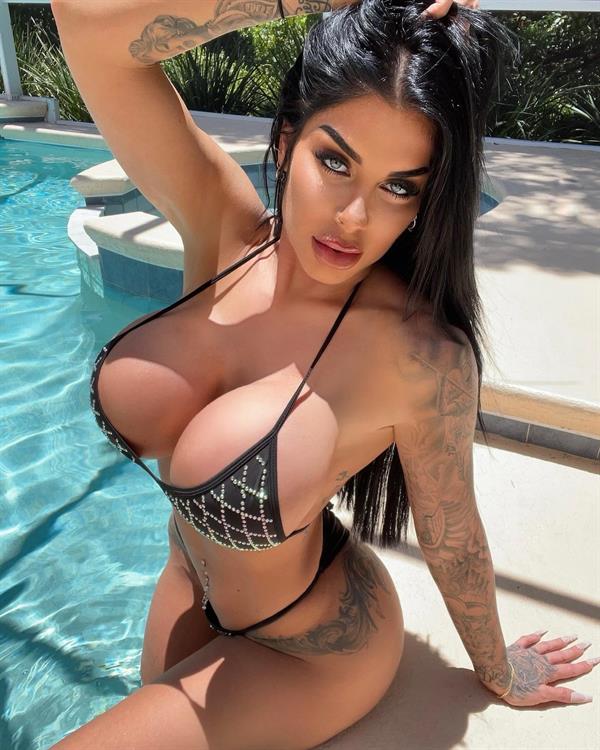 Lindi Nunziato was featured by the clothing line Skinny Buddha as their Miss August in 2011.  She has competed in several bodybuilding competitions and took first place in both the Miami Muscle Beach Pro and the Pittsburgh Championships.
Adrianna Alencar
Is a Brazilian plus-size model, actress, dancer, and professional cosplayer.  She is best known for her Instagram where she posts a variety of pictures of her different cosplay outfits.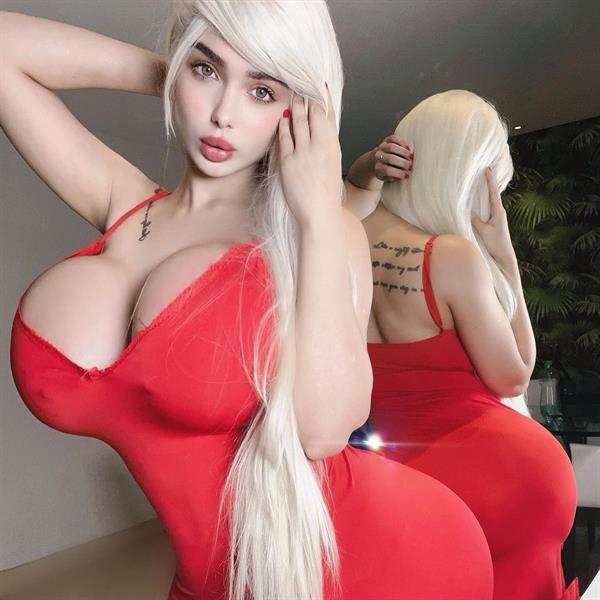 She was born and raised in Brazil but moved to Harbin, China.  Adrianna Alencar went back to Brazil and attended Escola Wolf Maya in São Paulo.  Join her over 1.1 million followers on Instagram.
Yuu Sakura
Yuu Sakura is a Japanese model and Instagram sensation.  She is well-known for her hot, sensual, and charming Instagram photos, which have earned her a large following of 900k people.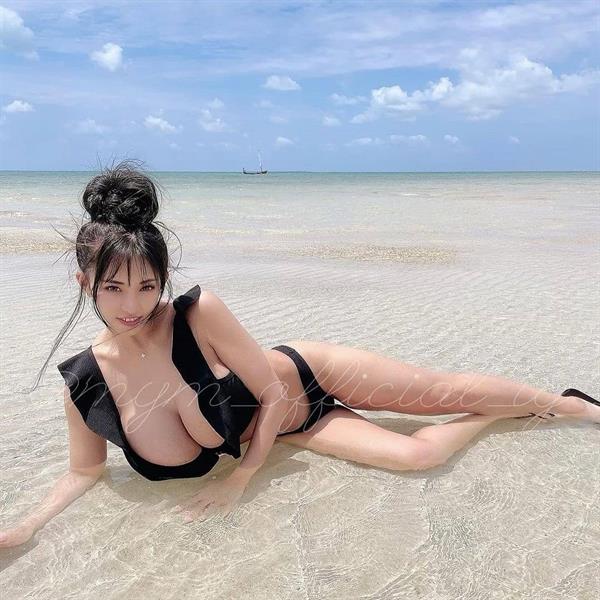 Acropolis1989
The model is known only by her username Acropolis 1989.  She hails from Germany.  The Instagram model has managed to make a prominent presence on the internet with her social media accounts.  According to her various social media profile, the model is a blogger as well.  And yes, not much is known about her.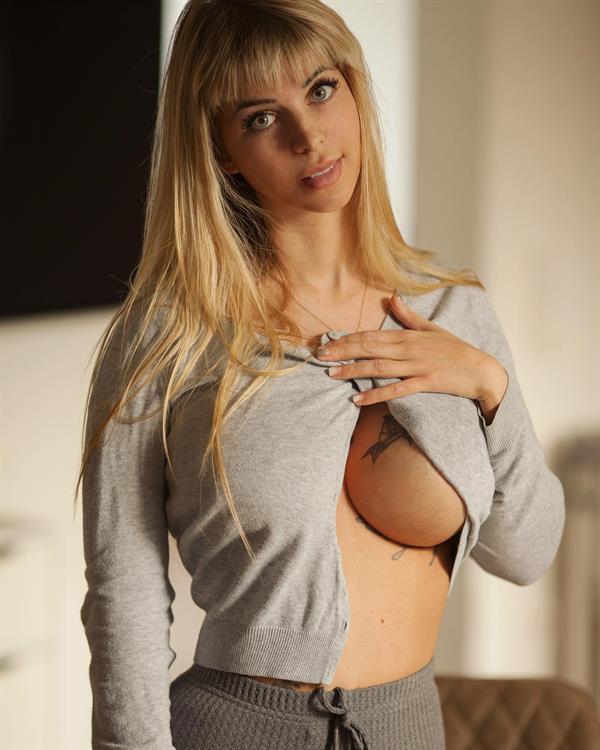 Join her over 1.4 million followers on Instagram.
Xena Kai
Xena is an internationally published model who became known after being featured in Super Street magazine in 2012.  She has also been featured in PAS magazine, Buyers Guide, and Coed.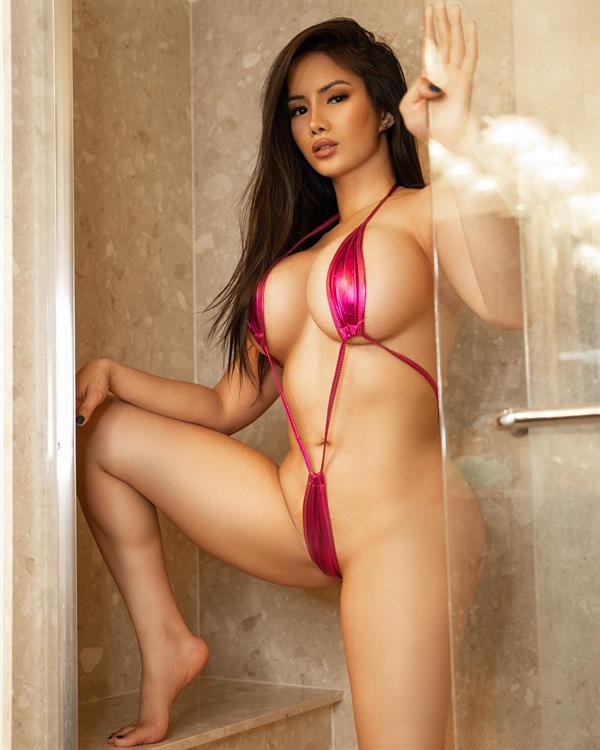 Xena Kai was the Motion Auto Show 2012 cover model search winner.  She was born in San Diego, California, but was raised and grew up in Las Vegas, Nevada.  Check her out and give her a follow on Instagram for more of her.
Natalie Lee
Natalie Lee (real name: Natasha Karsaivna) is a Russian model, actress, and social media personality.  She is a contestant on Netflix's Love Is Blind Season 2.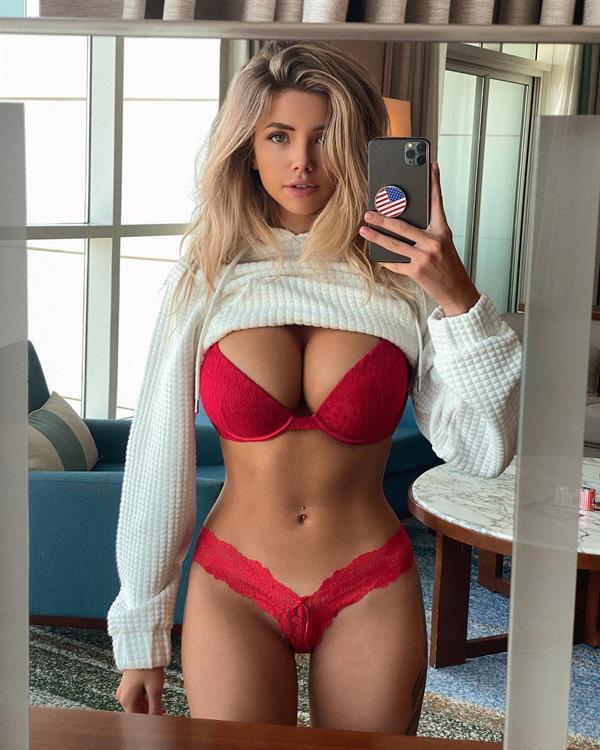 Join her over 6.8 million followers on Instagram for more of her busty goodness.
Milada Moore
Milada Moore is a famous Ukrainian model, Instagram influencer, social media personality, as well as being an actress of the AV industry.  Give her a follow on Instagram for her latest posts.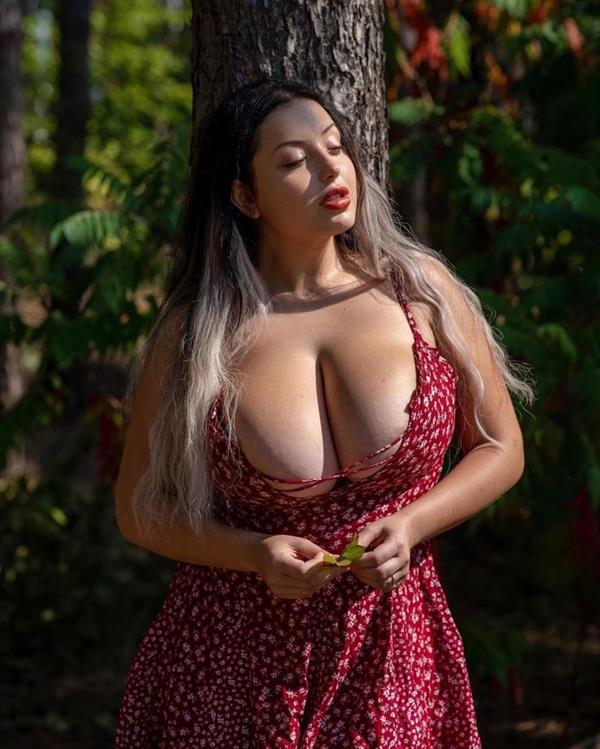 Pandora Kaaki
Pandorakaaki aka Pandora Kaaki is a Filipino/Lebanese Instagram model, YouTuber, Tiktoker, and social media influencer.  She has garnered millions of followers and likes on her social accounts due to her bubbly personality.
She was born on July 29, 1998, in the Philippines.  Her mom is Filipino and her dad is Lebanese.
Brittanya Razavi
Brittanya is a reality television personality and model who found fame as a contestant on the reality shows Rock of Love, Charm School, and I Love Money.  She is famous for her dimple piercings and many tattoos, which have landed her on the covers of magazines like Savage Tattoo, Rebel Ink, and Obscene Magazine.  She was born in Oxnard, California, and played softball growing up.
Brittanya Razavi is the co-owner of the successful online store 187 Avenue, which sells a variety of products including clothing and wallets.  Join her over 6.8 million followers on Instagram for more of her.
Lindsey Pelas
Lindsey Pelas is an American actress, model, entrepreneur, and social media star and influencer.  She commenced her career in modeling with 'Playboy' and eventually became 'Playboy Cyber Girl of the Month.'  The gorgeous model and fitness enthusiast then turned her focus on social media and gained considerable fame on platforms like Instagram, Twitter, and Snapchat, accumulating millions of followers.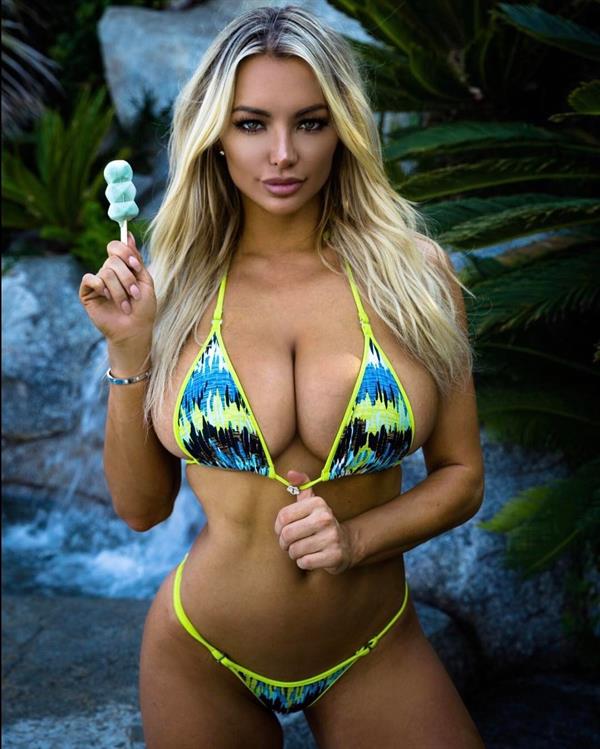 She has modeled for several brands, including Revolve and UFC, and appeared in publications like Glamour, GQ, and Maxim. Her podcast, 'Eyes Up Here with Lindsey Pelas,' features her friends as well as celebrity guests like Kate Quigley and Chris Pfaff.  Lindsey has created her annual swimsuit calendars and launched a limited edition of the T-shirt collection called 'Genetically Gifted'.
Sophie Mudd
Sophie is a model and an Instagram personality who is fast becoming big on both social media and in the modeling world.  She was is predicted by FHM to be "the next Emily Ratajkowski".
Sophie Mudd was born on July 27, 1992. She posted her first Instagram photo (of herself at the Sparkle Factory in Los Angeles) in November of 2013.
And there you have it, folks! Enjoy!