A timeless babe that is worth your undivided attention, folks!  Yup, you will be watching Bedazzled after this article as you would want to fantasize about Elizabeth "Liz" Hurley in her fiery red, super sexy outfits there in that movie.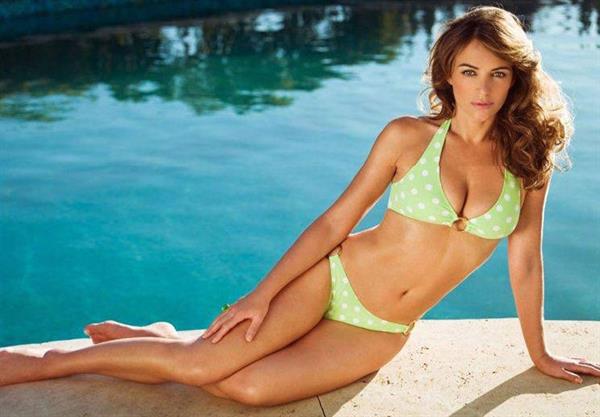 I have had a crush on her for I don't know how long and I'm pretty sure that a lot of you too.  Heck, that admiration came back when I was tasked to feature this woman.  And again, I know that a LOT of you will feel the same way too.
Who is Elizabeth Hurley?
Elizabeth Hurley, also known as Liz Hurley, is a British model and actress who's starred in films such as Austin Powers: International Man of Mystery (1997), EDtv (1999), and Bedazzled (2000).  In the mid-1990s she became the famous face of Estée Lauder's beauty campaigns, but it was her long-term relationship with fellow English actor Hugh Grant (they split on good terms in 2000) that contributed to her fame.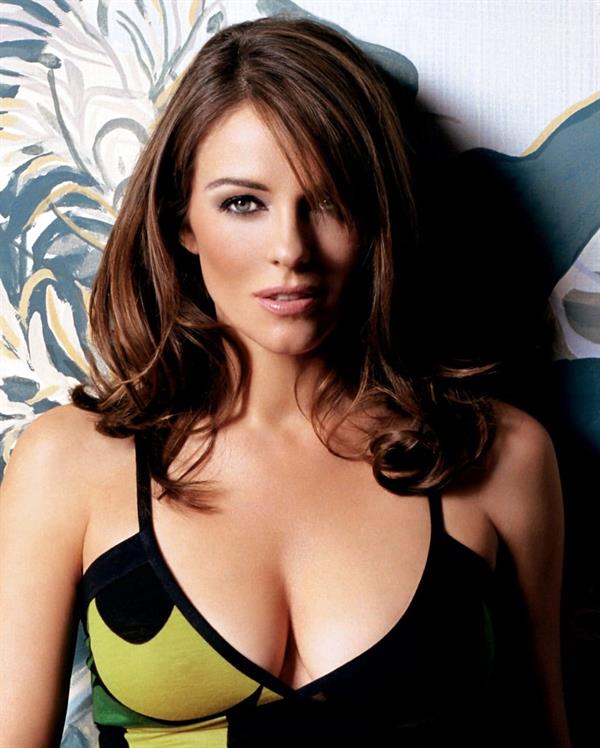 Her Early Life
Elizabeth Jane Hurley was born on June 10, 1965, in Basingstoke, Hampshire, England. She was the middle child of teacher Angela Mary and army major Roy Leonard.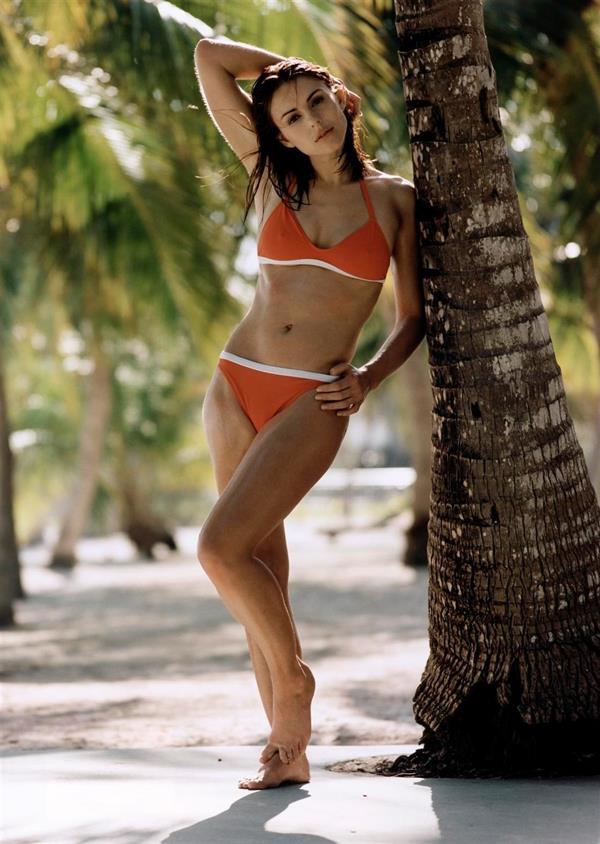 By the age of 12, Elizabeth knew that she wanted to be a dancer. Hence, she was enrolled in a private boarding school, specializing in ballet.  Later, she earned a scholarship to study dance and theatre at the 'London Studio Centre.'  She was later expelled for having poor grades. As a teenager, she joined the 'New Age Travellers,' a hippie group from the UK, before getting influenced by punk fashion.  Her exposure to punk fashion led her to color her hair and wear a nose ring.  She was given her first modeling job at the age of 29 by Estee Lauder.
Acting Career
Elizabeth made her film debut in the anthology Aria (1987).  Soon after, she starred in the Wesley Snipes-led action movie Passenger 57 (1992), but she made her biggest impression as Desert Eagle-toting sexy spy Vanessa Kensington in Austin Powers: International Man of Mystery (1997).  Two years later, she starred in EDtv (1999) and the dark comedy Bedazzled (2000), in which she portrayed the Devil alongside Brendan Fraser.
Elizabeth's most notable roles on television occurred considerably later in her career.  During the fifth season of Gossip Girl, she played media magnate Diana Payne, and starting in 2015, she played Queen Helena in E's The Royals, a fictional drama about a modern royal family in London.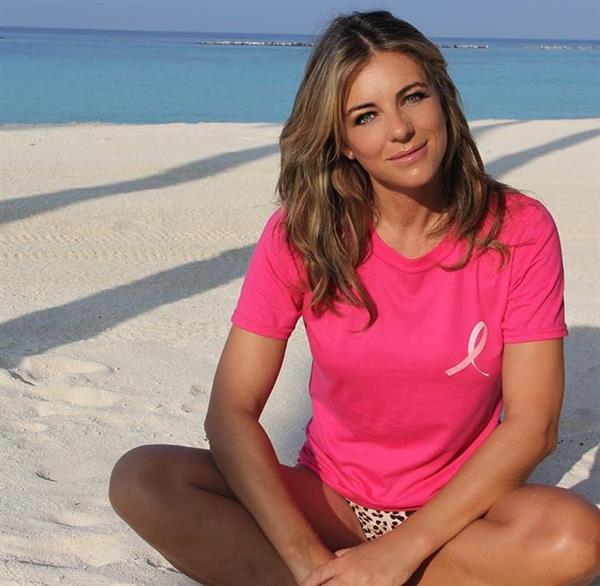 From 2015 to 2018, she portrayed the main role of 'Queen Helena' in the American primetime television soap opera 'The Royals.'  She appeared in all the 40 episodes of the show.  In 2019, she was cast in the third season of the web television series 'Runaways' where she played 'Morgan le Fay.'
Modeling Career
Elizabeth has worked on a variety of advertising and fashion campaigns for companies such as Jordache, Got Milk?, Monsoon, and Lancel, and has appeared three times on the cover of Vogue (British edition).  Her most notable campaign, however, began in the mid-1990s as the face of Estée Lauder, which she signed up for at the age of 29.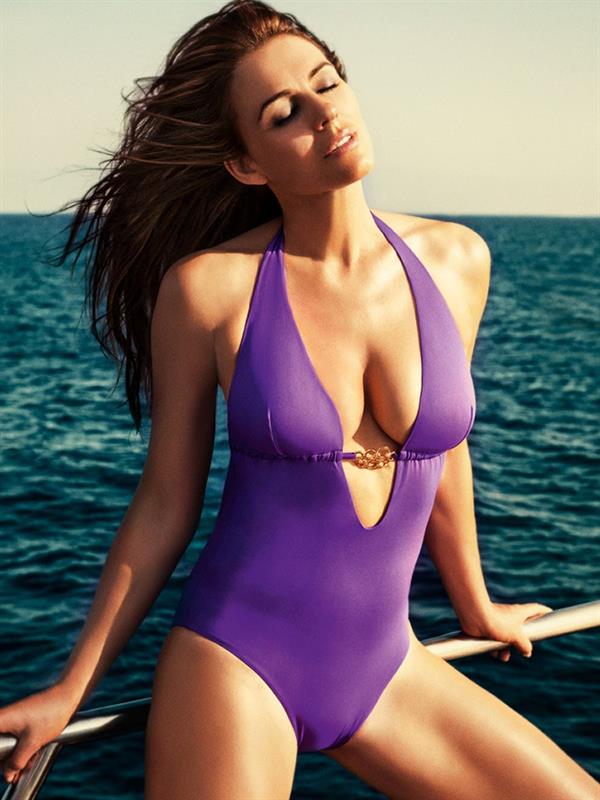 Facts and Trivia
Hugh Grant was Elizabeth's boyfriend for 13 years, even throughout his prostitution scandal in 1995.  The couple divorced amicably in 2000.  In 2001, she had a brief relationship with businessman Steve Bing, which resulted in the birth of her only child, Damien Charles Hurley.  She met textile businessman Arun Nayar in 2002 and married him in an English castle in 2007.  However, the couple divorced in 2011 after a few years of marriage.  That same year, she was briefly engaged to former Australian cricketer Shane Warne, but the couple called it quits in 2013.
As a close friend of David and Victoria Beckham…  Elizabeth is the godmother to their sons, Brooklyn and Romeo.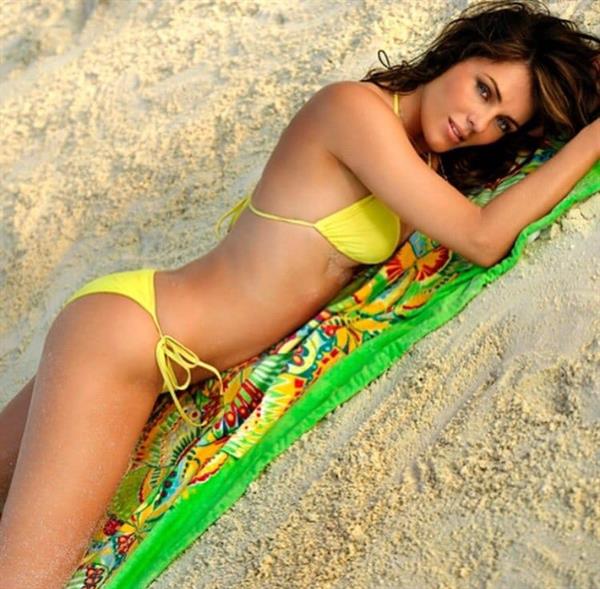 During her early days, Liz won a 'Face of the Year' competition which was organized by a local newspaper.  She was rewarded with a one-year contract with a top company in London.
Elizabeth Hurley started hogging the limelight in 1994 when she wore an iconic Versace dress while accompanying Hugh Grant to the premiere of 'Four Weddings and a Funeral.'  The dress appeared in numerous tabloids worldwide and catapulted Liz to fame.
She has been featured three times on the cover of 'British Vogue,' which is a very popular fashion magazine in the UK and is often called 'The Fashion Bible.'
Elizabeth attributes her youthful looks to the over two decades she's been working with the beauty company.  "I've had an arsenal of free beauty products in my hands to use from any of the Estée Lauder companies," she said during an interview in 2017.  "I have no excuse on skincare and makeup, so I've taken advantage of that. I do recommend to women to moisturize, and look after your skin – it's incredibly important."
Other Works
Hurley has been an active supporter of 'Estee Lauder's Breast Cancer Awareness Campaign'.  She also helped raise funds for a host of charities, like the 'Prince's Trust', 'End Hunger Network', 'ARK' children's charity, the 'Shaukat Khanum Memorial Cancer Hospital & Research Centre' and the 'Elton John AIDS Foundation'.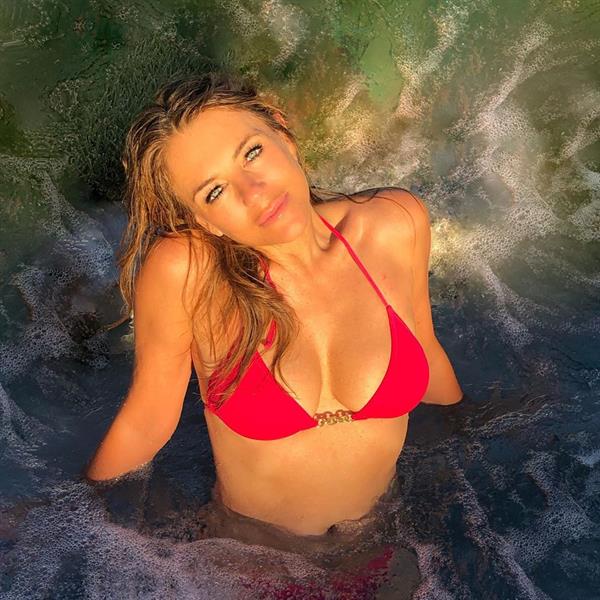 She is an ambassador of 'Hop, Skip, and Jump,' a charity for children.  In 2013, she and her then-partner Shane Warne organized a special cricket match in England to raise money for the 'Hop, Skip and Jump' charity and the 'Shane Warne Foundation.'  The match featured many international cricketers.
Her Body Measurements
Elizabeth stands 5 feet, 8 inches and in her prime, she rocked a 36-23-34 figure.
Elizabeth Hurley Photos
Join her over 2.3 million followers on Instagram for her latest super beautiful posts.
And for an almost endless number of her pictures, do visit our Elizabeth Hurley page.