And here's another entry for our "Most Beautiful Women" listicle series.  Ah yes, we just love Spanish women.  And yes, aside from their gorgeous looks, their accent also adds up to the hotness they possess.  This one, like the rest, you'll just bookmark and maybe spend the entire evening looking at each's gallery.
And without further ado, ladies and gents…  Here they are in no particular order of hotness (Yeah, I always say that in all of the listicles here).
Rocío Crusset
Since she was 19, this babe has been turning heads.  At a music event, she was spotted by chance by a talent scout.  At first sight, her current modeling agent asked to represent her.
Surprisingly, she originally turned down his invitation to become a model.  She eventually changed her mind and decided to try her hand at modeling.
Fortunately for us, she changed her mind.  We may now admire her glowing, natural attractiveness and that magnificent figure of hers.  In 2015, she made her runway debut at Mercedes-Benz Fashion Week. She has since appeared in other magazines, including Bazaar, GQ, and Elle. She's earned her spot among the sexiest Spanish girls, and we can't get enough of her beauty.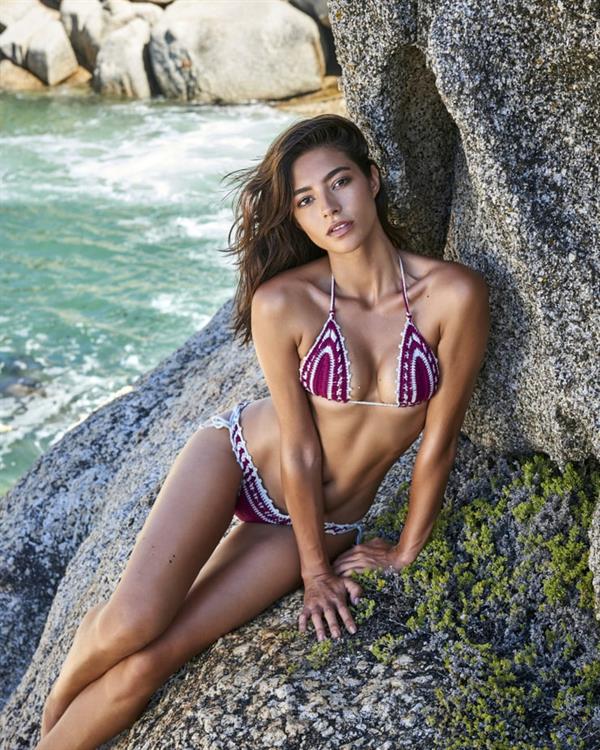 So, it should come as no surprise that Rocío Crusset has captured the attention of folks over at Victoria's Secret. But, don't think for a second this Victoria's Secret model is all beauty and no brains. Rocío has a degree in Business Administration and Management from the San Pablo CEU University.
Lorena Duran
Lorena Duran may be described in two words: curvaceous goddess.  Curvy because she is the first curvier-figured girl to join Victoria's Secret.  Goddess because her beauty and grace are unrivaled.
It's no surprise that some of the world's top companies are swooning over Lorena's lovely beauty and curvy form.  Everyone wishes they could have a piece of her.  But one of the key reasons Lorena is one of the sexiest Spanish ladies is her intelligence.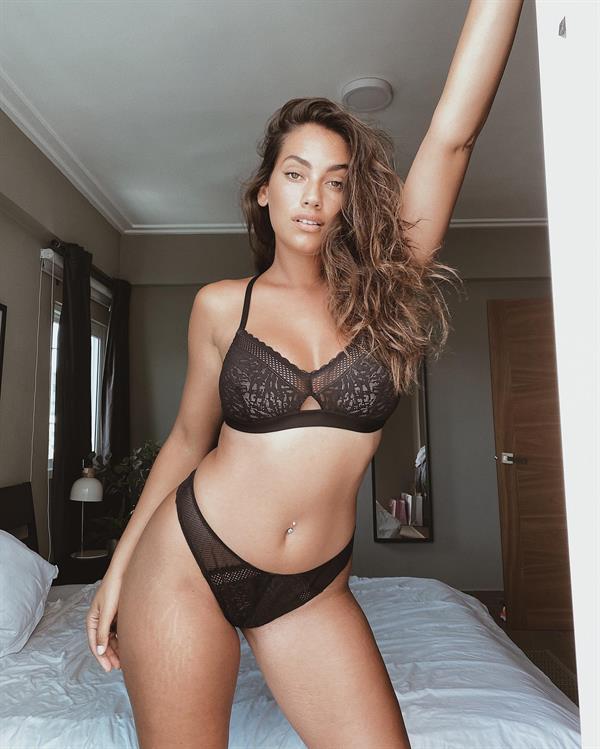 She is not only beautiful but also extremely intelligent.  Lorena worked as a chemical lab technician before her modeling career took off.
We don't know what chemicals she was mixing in the lab, but we've noticed Lorena's chemistry with the camera.  Looking over her Instagram images, it's clear that the camera adores her natural, curvaceous figure.
Victoria Lomba
We'll simply remark, "Wow!"  Victoria Lomba is sheer eye candy and one of the sexiest Spanish beauties.  We could stare at her images for hours, then leave and return, and her exotic appearance would still enchant us.  That sumptuous shape, however, did not become that appealing overnight.
Victoria has spent years refining every inch of her figure in the gym.  She is a personal trainer and fitness model.
Obviously, her efforts have paid off, as she is now one of the most well-known fitness stars on the internet.  Her attractive and sometimes raunchy photographs have drawn millions of followers to her Instagram account.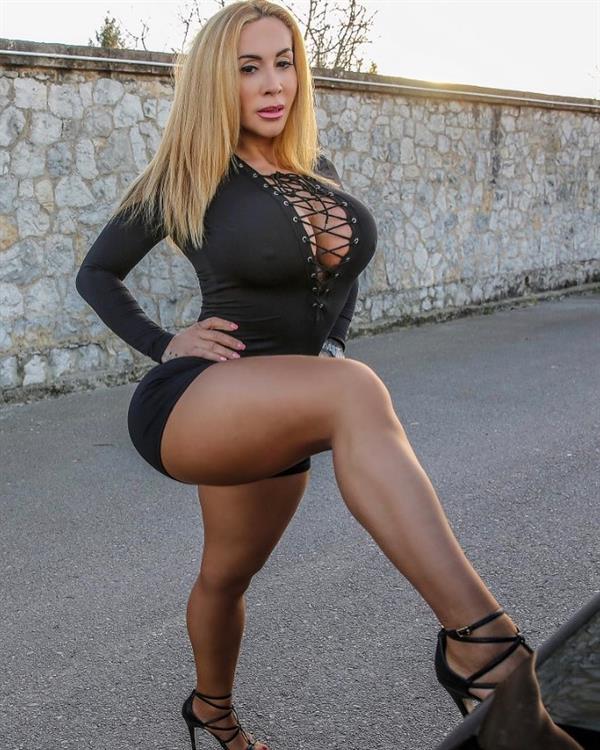 Victoria is not only one of the sexiest Spanish women, but she is also half Brazilian.  It's a lethal combination: Spanish passion and Brazilian sensuality.  That is why it should come as no surprise that Victoria has appeared in Playboy and FHM magazines.
Beatriz Fernandez
When we think of the sexiest Spanish girls, Beatriz immediately comes to mind. She may not be as well-known as some of the other girls on this list, but her beauty is breathtaking. This multi-talented, bilingual fitness enthusiast is poised to take over the Spanish modeling market.
Beatriz Fernandez embodies everything a man looks for in a Spanish female. Her cheery, down-to-earth demeanor, along with her magnificent beauty, is why people are obsessed with Spanish sensuality in the first place.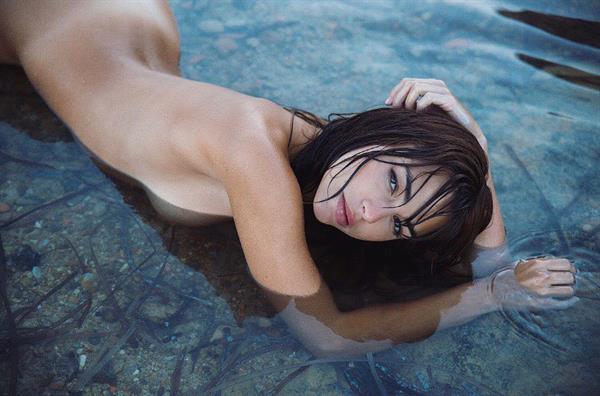 Surprisingly, before becoming a model, Beatriz studied podiatry and completed a surgery master's program. She's not only hot and sexy, but she's also smart and educated. We didn't expect anything less from one of Spain's sexiest women.
Apart from her love of music, theater, and sports – she's also into beautiful lingerie.  She also has a sense of humor, which is a plus.
Blanca Padilla
Blanca Padilla is a rising modeling star and one of the fashion industry's most sought-after beauties.  Her stunning beauty and toned body have helped her secure deals with Dior, Armani, Dolce & Gabbana, and Givenchy.
As if that wasn't enough, this Spanish beauty has walked the Victoria's Secret runways.  Surprisingly, she is only the fourth Spanish model to achieve so.  That's why Spaniards consider Blanca to be one of the sexiest Spanish women.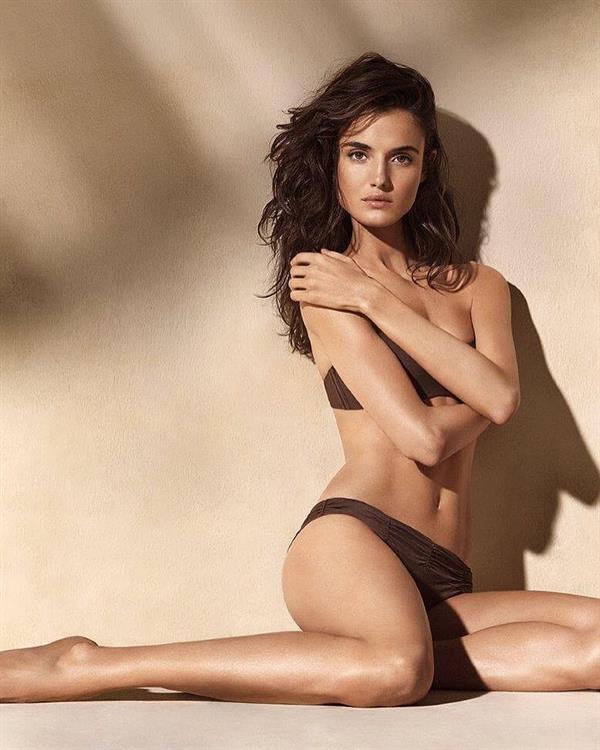 She's so stunning that modeling agencies stumbled upon her by chance in the Madrid subway.  Blanca was the only one who could look that lovely while standing in a metro station.  Blanca has a deeper, more holistic mindset, in addition to her hypnotic looks and slim body. She practices yoga and explores various herbs to balance her energies.
Penelope Cruz
Penelope Cruz has been the embodiment of Spanish beauty and sexiness for decades.  She's perhaps the most well-known of the 23 sexiest Spanish women on our list.
It's no wonder that Penelope has consistently been at the top of every "most beautiful women" list.  Her sizzling body, captivating gaze, and seductive accent have landed her a slew of prestigious Hollywood film roles.  Whenever a sexy Spanish female role in a film is required, Penelope will be hired in a heartbeat.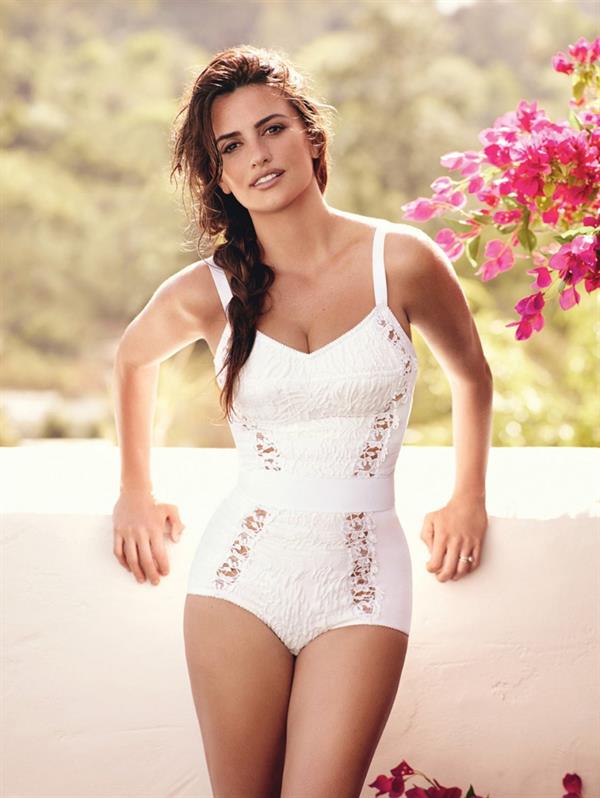 This Spanish box-office sensation has one Oscar to her name.  She won the award for Best Supporting Actress for her performance in the film "Vicky Cristina Barcelona."  Penelope is, in fact, the first Spanish actress to win an Academy Award.  She is also the first Spanish actress to be honored with a star on the Hollywood Walk of Fame.
Clara Alonso
This green-eyed beauty is one of Spain's most sought-after women.  Clara Alonso is recognized for being the only Spanish girl to walk in the 2008 Victoria's Secret Fashion Show.
Furthermore, her captivating eyes and down-to-earth appearance have piqued the interest of some of the most powerful modeling agencies.  She was found by talent scouts when she was only 18 years old.  Clara has since worked with well-known companies such as Armani Exchange and GUESS.  She has also appeared on the covers of Elle, Harper's Bazaar, and Vogue in Spanish.
Clara's sexiness, on the other hand, is distinct since it is tinged with grace and elegance.  She is one of the sexiest Spanish women around, yet she is a classy hottie.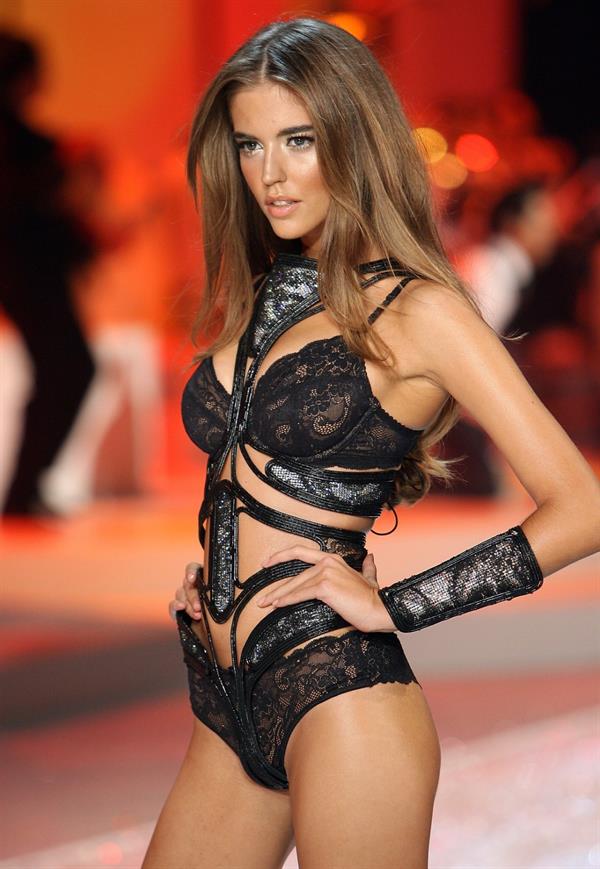 Her approachable demeanor, natural beauty, and gorgeous form combine to make her the ultimate masculine fantasy.  When most boys fantasize about the sexiest Spanish women, they unknowingly fantasize about Clara.
Elsa Pataky
Elsa is strikingly beautiful at worst and smoldering sexy at best.  This Spanish powerhouse has a tremendous modeling career as well as a thriving acting career.  She has also directed and produced films.  Elsa rose to prominence with her portrayal as Elena Neves in the Fast & Furious franchise.
She's also acknowledged as a producer on two Fast & Furious films, Furious 7 and The Fate of the Furious.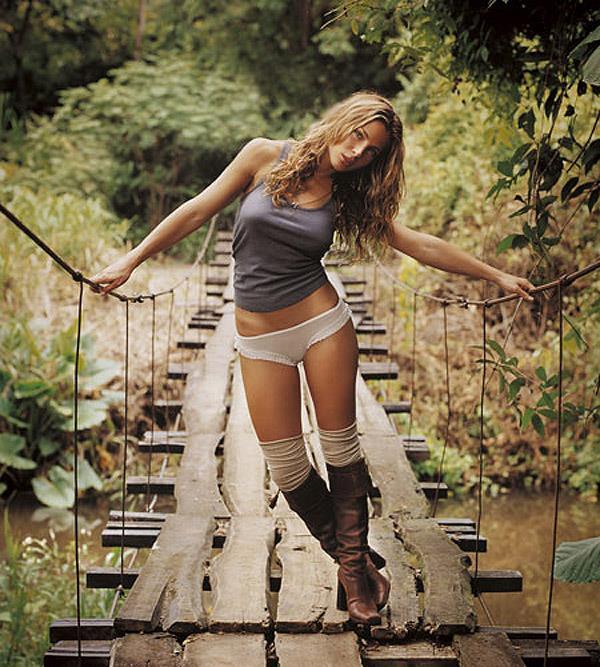 Elsa Pataky is a strong and educated woman in addition to being one of the hottest Spanish women. She has a background in journalism and is multilingual, speaking six languages fluently.
Is it possible, though, that this Spanish beauty is still single?  Nope.  Elsa has three children and is happily married to Thor star Chris Hemsworth.
Clara Lago
Clara Lago is a very beautiful young Spanish actress.  Her genuineness and one-of-a-kind appearance shine through on both the large and small screens.  That's why she has starred in over 20 movies ever since she started acting at the age of 9.  She has also appeared in nearly ten television series.
Her 2014 film Spanish Affair smashed the record for the highest-grossing Spanish film, proving her on-screen excellence.  The film grossed more than $75 million at the box office.  That is why she is not just one of the sexiest Spanish girls, but also one of Spain's most popular actors.
Clara enjoys dancing to keep her physique in shape for movie parts and modeling chances.  She is particularly fond of Pilates.  Her body is in excellent shape, indicating that her hard work has paid off.
Clara has begun modeling jobs in addition to her acting career.  She is the Hoss Intropia brand ambassador.
Paz Vega
This stunning beauty is deserving of a place in our list of the sexiest Spanish ladies.  Paz Vega is well-known in Spain and has supporters all around the world.  Her sparkling personality and overall wonderful beauty are adored by the public.
However, if she had pursued a career in journalism, the world would have lost one more Spanish hottie to fantasize about.  Fortunately, she dropped out of journalism school to pursue a career in acting.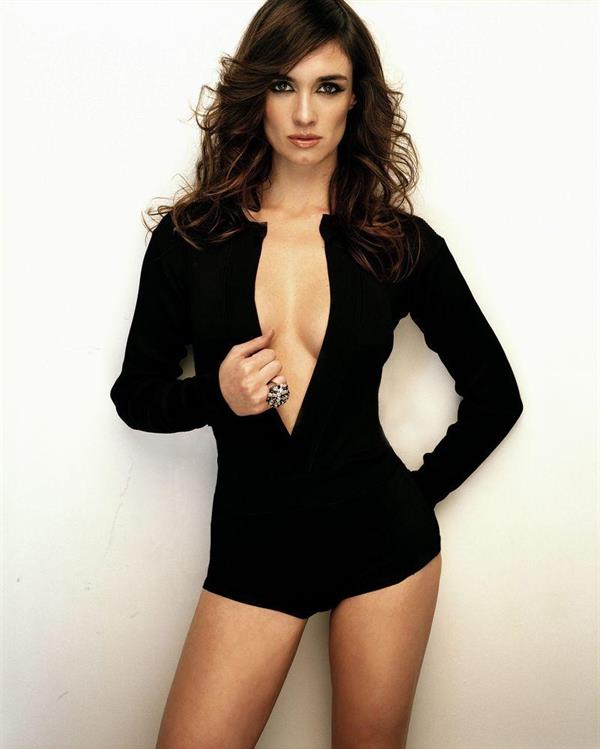 Her big break came in the Spanish sitcom 7 Lives.  That is the Spanish equivalent of the American sitcom Friends.  However, she made her American breakthrough in "Spanglish," co-starring with Adam Sandler.
Paz has done some modeling for well-known brands in addition to acting.  She was named one of the hottest Spanish females in the world on the "Maxim Hot 100" list in 2008.  That's a given because she's a smoldering hottie.
Aside from her evident hotness, her natural beauty has earned her the coveted distinction of L'Oreal's face, succeeding Penelope Cruz.
Blanca Suárez
Blanca Suárez is another stunning Spanish actress with a stunning physique to die for.  We're just wondering how someone so wonderful could possibly leave?  Blanca was named "Woman of the Year" in the Spanish edition of GQ in 2012.  And deservedly so, for her beauty is simply breathtaking.
Blanca's big break came on the Spanish television show The Boarding School.  Her most well-known parts, though, are in The Boat, The Skin I Live In, and I'm So Excited!  Her excellent on-screen talents have also earned her numerous honors.  She has received awards for best actress and best supporting actress.
Amaia Salamanca
Amaia, without a doubt, deserves to be on our list of the sexiest Spanish women because of her enticing eyes, gorgeous slender body, and captivating smile.  This Spanish beauty from the small screen is also ranked seventh on the list of Spain's most beautiful women.  She's also one of the hottest Spanish girls, according to Maxim's "Top 100 Most Attractive" list.
Amaia Salamanca didn't want to be an actress at first. However, after winning her first audition, she decided to pursue a career as an actress. She is most recognized for her portrayal of Catalina Marcos in the television series Sin Tetas no hay Paraso. She has also appeared in the television shows Gran Hotel, SMS, and Lo оmbrе dе асo.
Apart from acting, Amaia's attractive looks have led to several modeling chances. She has appeared on the covers of high-profile publications such as Elle, Glamour, and Cosmopolitan.
Alba Galocha
Alba's tranquil beauty has earned her a spot on our list of the sexiest Spanish girls.  Her distinct appearance has propelled her to the top of the fashion world.  She began modeling at the age of 18 when she received the L'Oreal Best Model Award.  Her modeling experience had paved the way for her to pursue a career in acting.
She has appeared in the highly successful American television series The Spanish Princess.  Alba Galocha, on the other hand, made her film debut in The Man With a Thousand Faces.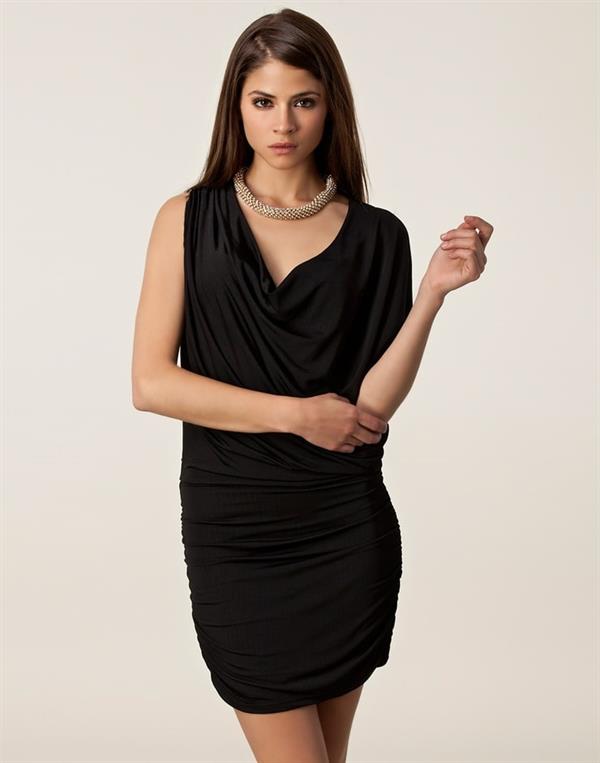 Her laid-back nature, combined with her stunning appearance, makes her immensely likable and relatable.  Fans like her for being average and quirky, which adds to her sexiness.  She is also interested in psychology and feels that psychoanalysis holds the key to happiness.
Patricia Rodriguez
Patricia is, without a doubt, the epitome of sexiness. Her piercing dark eyes and razor-sharp figure compel us to place her at the top of our list of the sexiest Spanish women.  But that isn't the only title she is proud of.
Patricia Rodriguez was elected Miss Spain in 2013 and has represented Spain at the Miss Universe and Miss World pageants.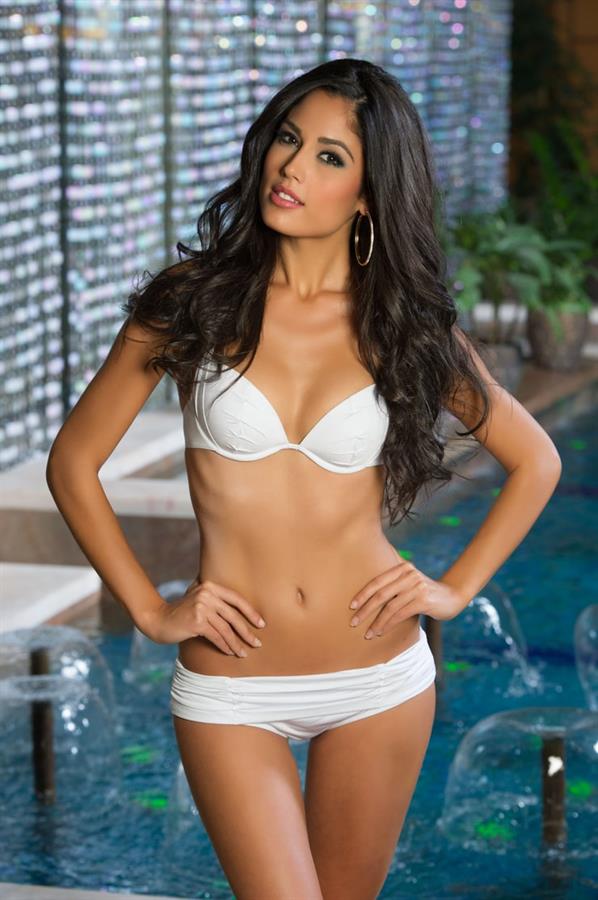 It's no surprise Patricia has competed in and won numerous international beauty pageants.  Her body is out of this world – flawlessly toned and taut, yet feminine and seductive.
Many men, though, maybe upset to learn that Patricia is a lesbian.  She is the first international beauty queen to open up about her sexual orientation.  Patricia proclaimed her passion for girls in a 2014 Instagram video.
Claudia Moro Fernandez
Claudia Moro Fernandez is a beauty queen as well. In fact, she was the first runner-up in the Miss Spain pageant, falling to Patricia Rodriguez.  There were no losers in our minds at the contest; only a procession of the sexiest Spanish women.
This stunning beauty with a rock-solid seductive figure is Spain's prized possession.  The Spanish people should consider themselves fortunate to have such a beautiful woman representing them around the world.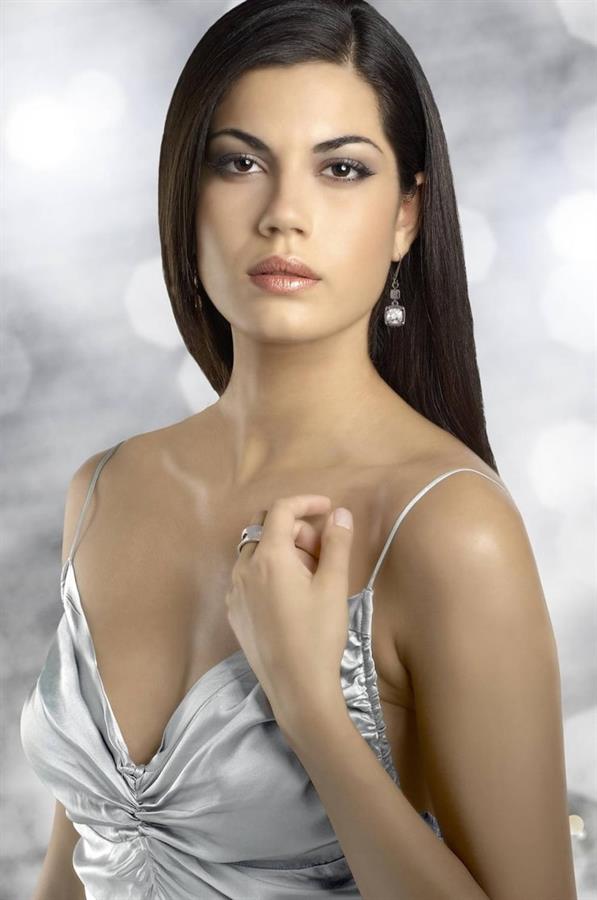 Fortunately, they've introduced her to the rest of the globe via international beauty pageants.  She's been well-known in the modeling world since she began competing in pageants.
Sheila Marquez
Sheila Marquez is everywhere, and everyone wants a piece of this sultry diva.  Throughout her thriving modeling career, she has worked for numerous prominent brands, including Louis Vuitton, Givenchy, and Balenciaga.  She first appeared on the Gucci runway in 2007.
It's worth noting that Sheila is the first Spanish model to be on the cover of Harper's Bazaar.  In 2008, she was ranked eighth on the list of the Top Ten Models to Watch.  Without a doubt, this places her at the top of our list of the sexiest Spanish girls to see.
This sultry, down-to-earth mother of two aspired to be a stylist but fell into modeling by happenstance.  Her friend urged her to meet with a modeling agency.  Fortunately, she listened and was hired right away. We can now all admire her beauty from afar.
Alejandra Alonso
This girl exudes ferocity and sexuality.  Alejandra is a Spanish model whose appearance has left an indelible mark on the fashion business.  She has worked with some of the most well-known brands.
Being the face of Armani Exchange is undoubtedly a position reserved for the most gorgeous women.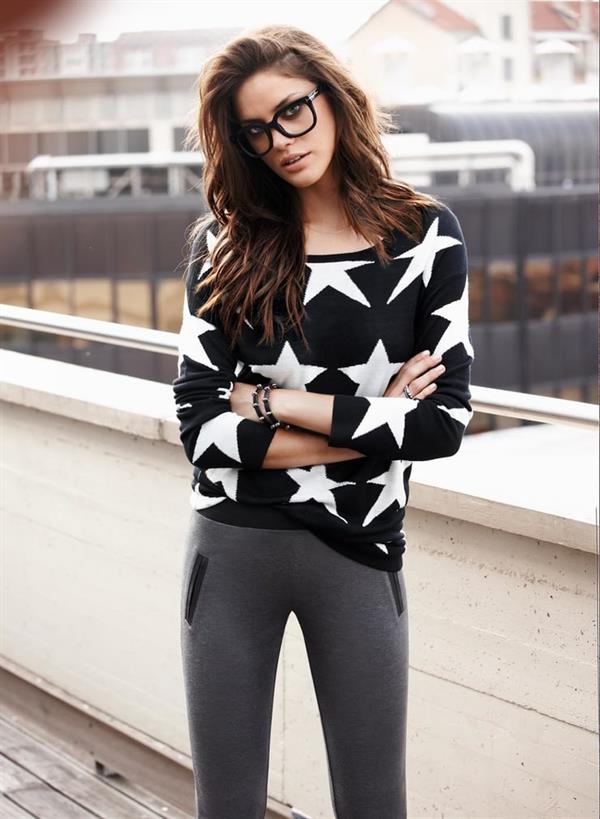 Alejandra Alonso has also posed for Chanel and Dolce & Gabbana in 2011.  Alejandra has featured in Victoria's Secret catalogs multiple times despite never walking in a Victoria's Secret show.  Her intense stare and captivating charisma demand that she be included on our list of the sexiest Spanish girls.
Cristina Tosio
This babe is an actress, a model, and a well-known DJ.  Is there anything else this blond, green-eyed Spanish cutie can do?  Her gorgeous body has adorned the pages of numerous international magazines, including Elle and Women's Health.
When a talent scout noticed her as a teen, she launched her modeling career.  She's been rocking the modeling profession with her gorgeous physique ever since.  Cristina is also a well-known actress.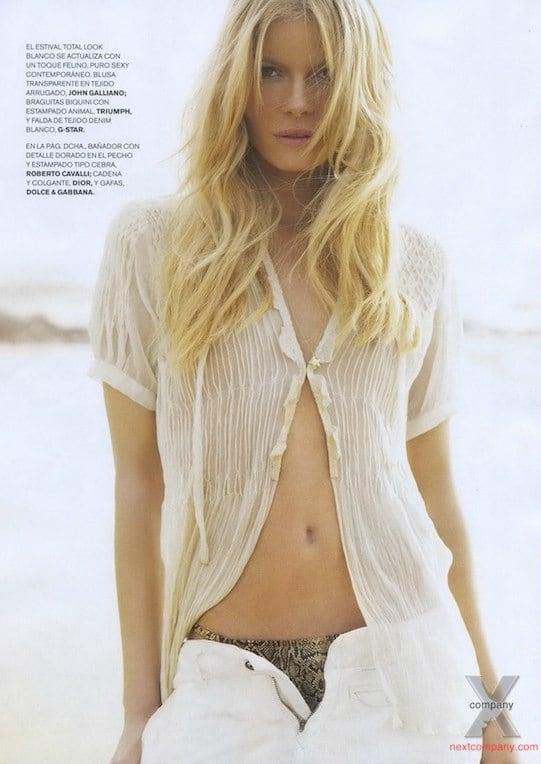 She is well-known for her roles in Desmontando the Walking Dead and Malati di Sesso.
Cristina Tosio is a DJ at music festivals when she is not posing for cameras or appearing in films.  Christina has lately become a mother on top of all of this. Her physique is still as taut as a razor.  That is why Christina is deserving of a spot on our list of the sexiest Spanish ladies.
Alejandra Andreu
Alejandra is a Spanish beauty queen who has won two prestigious titles: Miss International and Miss Spain International. At the age of 18, she was the youngest Miss International winner.  She is now quietly but steadily taking over the planet, one city at a time.
This hottie is around the world, introducing various cultures to that Spanish hotness we're discussing. The world wants to know who the sexiest Spanish women are.  Alejandra travels back and forth from Europe to Asia, where she creates television commercials.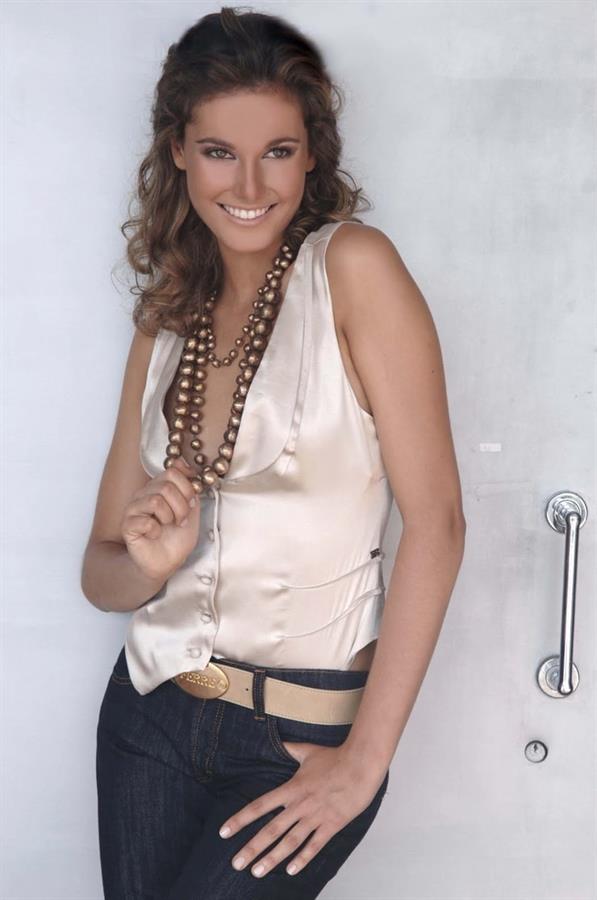 It's easy to see why.  The camera is completely enamored with her stunning features.  Did we mention she won the Miss Photogenic prize at the Miss International pageant?
Alejandra Andreu is a journalist who has worked for TV stations in China and Japan, in addition to being a beauty queen.
Silvia Alonso
This lovely young Spanish actress has acted in a number of films and television shows.  She made her television debut in the show Tierra de Lobos.  She has now become a rising star in the Spanish television and film industries.
She is laid-back and enjoys art and oriental dance.  Silvia Alonso is the epitome of down-to-earth Spanish sexiness.  She may not be one of the most famous hottest Spanish girls, but she is sexy in her own right.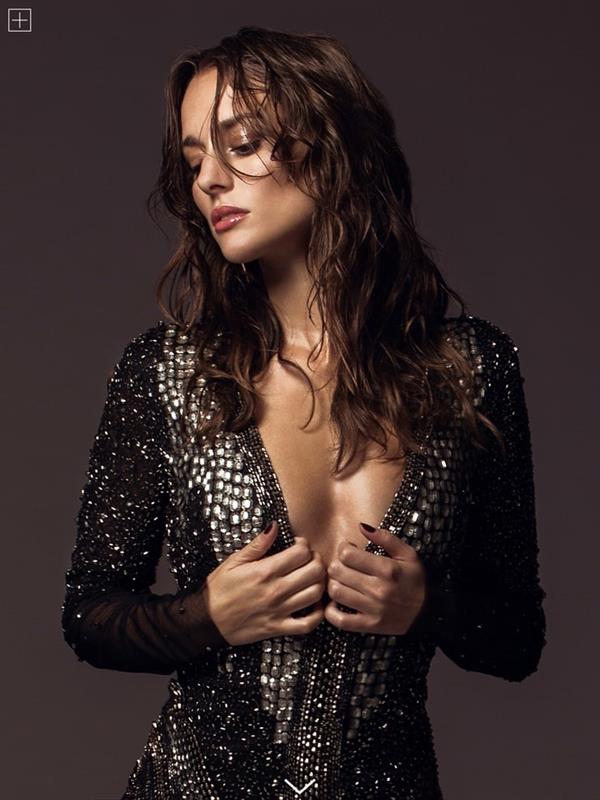 The camera is captivated by her symmetrical face and perfect complexion.  Her natural and laidback sexuality shines brightly.
Charlotte Vega
This blond, fiery beauty is also a rising star in Spanish film and television.  She is half-Spanish, half-British.  Her blended ancestry lends her a worldwide appeal.  In fact, everyone will agree that she is stunning and appealing.
Despite the fact that she lacks the classic Spanish exotic look, she is lovely in her own right.  It's really lovely to gaze at her beautiful blonde hair, slim body, and welcoming grin.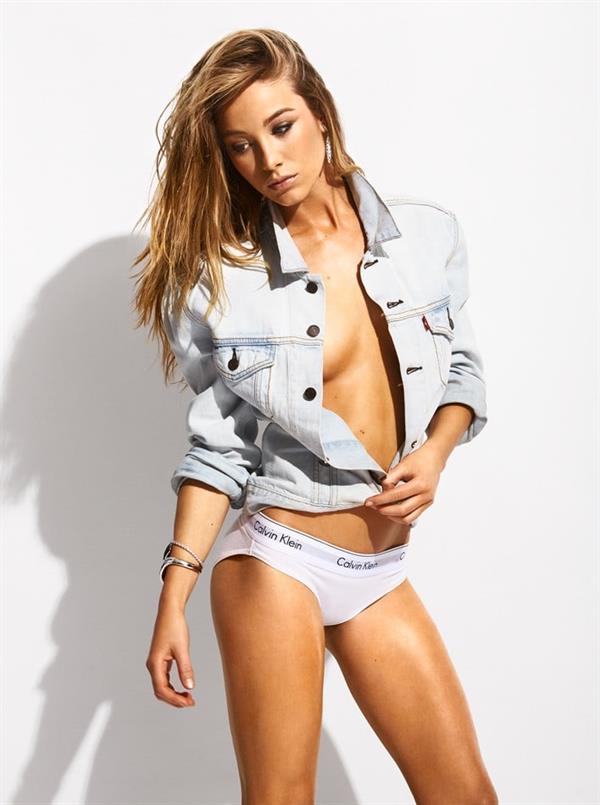 Charlotte Vega has appeared in films in both Spanish and English. She speaks English and Spanish fluently as a result of her mixed heritage.  Her most notable performance was in the film The Misfits Club.  Later, she landed the lead role in The Lodgers, an Irish film.
Charlotte has also played the lead in two television series, Velvet and The Refugees.  We're not being modest when we state Charlotte is one of the sexiest Spanish women who will rule the entertainment sector in the future.
Úrsula Corberó
Ursula Corberó is a lioness: fierce, gracious, and seductive.  She's a dazzling star with an unstoppable spirit, with over 7 million Instagram followers.
Her amazing features and extraordinary talents have propelled her to the top of the list of the sexiest Spanish women.  Her notoriety originates from her appearance in the Spanish television series Fsica o Qumica. She is also a dynamic actress who has taken on some contentious parts in the past.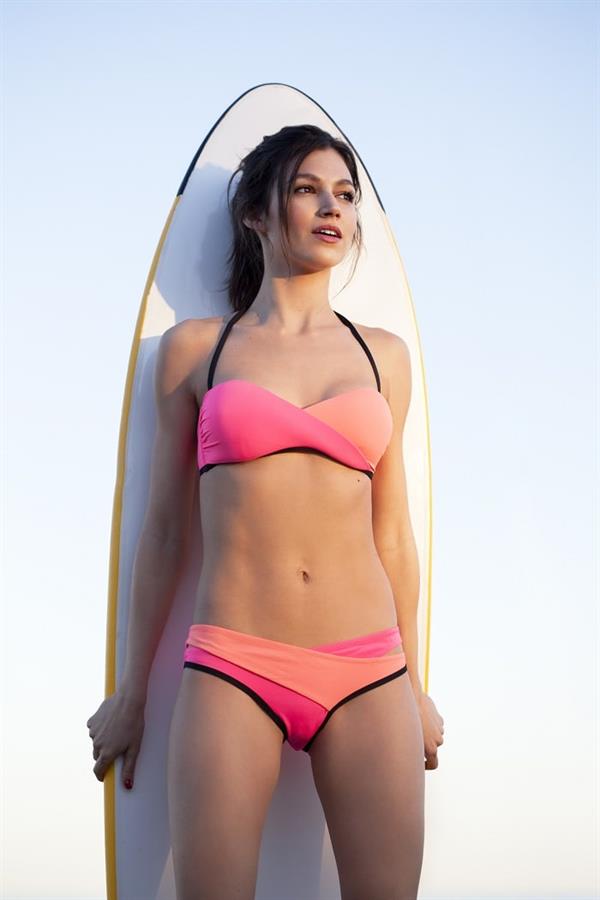 Regardless, she was consistently hailed for her exceptional acting ability.
She's worked on dramas, horror films, thrillers, and comedies.  There is nothing on the planet that can stop this bombshell.  Everyone's attention will be drawn to her everywhere she goes and whatever she does.  And Ursula adores being the center of attention.
Her most notable part to date is in the Netflix Spanish series Money Heist.  She is the primary character. In addition, she is a fashion entrepreneur and does stand-up comedy.
Andrea Duro
Andrea is a stunning Spanish actress who has appeared in countless FHM issues. This stunning Spanish babe made her big-screen debut in the film Three Steps Above Heaven.  In fact, she appears to have descended from heaven and landed straight on our list of the sexiest Spanish ladies.
Andrea Duro, aside from her apparent beauty, is a great actress who has appeared in a number of films.  Her most notable performance is in the Spanish television series Fsica o Quimica.
Andrea has been in the news for her romantic relationships, in addition to her film performances.  She has dated a number of well-known Spanish actors and football stars.
And there you have it, friends!