Oh, you know Abbie Cornish deserves a spot here on our beloved website.  Yup, especially if you rewatch 2011's Sucker Punch.  Man, together with Jamie Chung, Abbie here became a goddess to geeks and nerds alike (because of her role in Sucker Punch).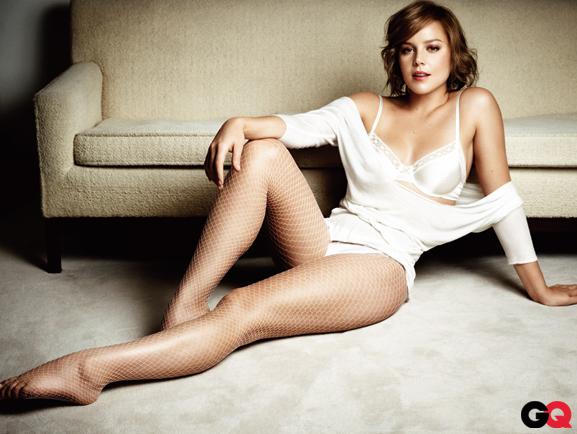 You would totally be looking for and watching her movies after this article.  And yes, probably watch Sucker Punch more than a couple of times…  Yup, because that's what I'm going to do if I were you.
Who is Abbie Cornish?
Abbie, commonly known as Dusk in the rap scene, is an Australian actress and rapper.  Abbie is best known for her roles as the titular heroin addict in the drama Candy (2006), courtier Bess Throckmorton in the historical drama Elizabeth: The Golden Age (2007), Fanny Brawne in the John Keats biopic Bright Star (2009), "Sweet Pea" in the action film Sucker Punch (2011), Lindy in the science fiction thriller Limitless (2011), and her collaboration with writer/director Martin McDonagh in Seven Psychopaths (2009). (2017).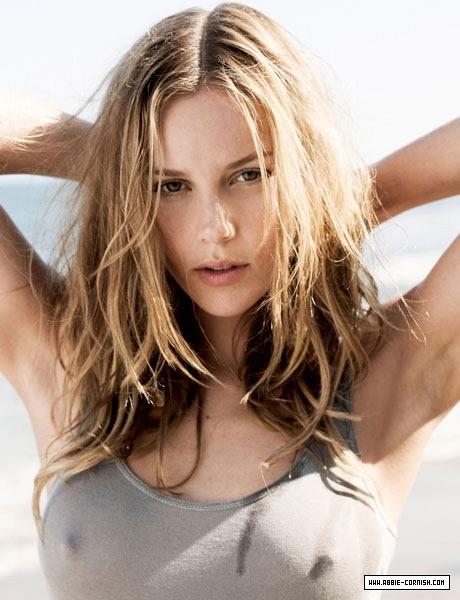 Her Early Life
Abbie Cornish was born on August 7, 1982, in Lochinvar, New South Wales, Australia.  She is the second of the five kids of Barry and Shelley Cornish.  She is the older sister of Isabelle Corish who is also an actress. Abbie grew up on a 70-hectare (170-acre) farm before moving to Newcastle, New South Wales.  As a teenager, Abbie was fascinated by independent and foreign films.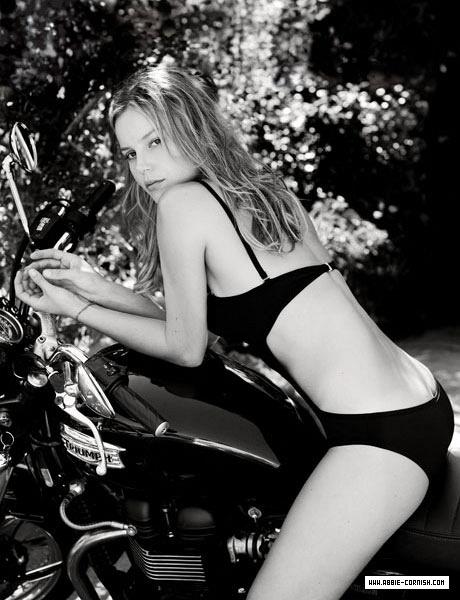 Career Journey
Abbie Cornish began modeling when she was 13 years old.  She quickly moved into the television sector.  She obtained her first feature film role in 'The Monkey's Mask' in 2000 after appearing on the TV show 'Wildside.'  The following year, she landed the role of Reggie McDowell in the children's television series 'Outriders.'  Abbie then starred in the 2003 miniseries 'Marking Time.'  That same year, she starred as Becky Wodinski in the film 'Horseplay.'  She went on to appear in films such as 'One Perfect Day,' 'Somersault,' and 'Everything Goes.'
Abbie co-starred in the award-winning short film Everything Goes with Hugo Weaving in 2004.  For her portrayal in Somersault, she got the Australian Film Institute Award for Best Actress in a Leading Role, Best Actress at the FCCA and IF Awards, and Best Breakthrough Performance at the 2005 Miami International Film Festival.
In 2006, she starred as Candy in the romantic drama film 'Candy,' and Christie Roberts in the romantic comedy 'A Good Year.'  In 2007, she played Bess Throckmorton in the biographical drama film 'Elizabeth: The Golden Age.'  Cornish had the opportunity to appear in the films 'Stop-Loss' and 'Bright Star' in 2008 and 2009.  Following that, she acted in the American films 'Limitless' and 'Sucker Punch.'
Abbie was cast in Limitless, a film adaption of the novel The Dark Fields directed by Neil Burger and starring Bradley Cooper and Robert De Niro, in April 2010.
In 2012, she starred as Ashley in the independent film 'The Girl,' and she also appeared in the dark comic crime picture 'Seven Psychopaths.' Two years later, she starred in the miniseries 'Klondike' and the film 'RoboCop.'  She then appeared in the direct-to-video film 'Solace.'  She appeared in another direct-to-video drama picture, 'Lavender,' in 2016.  Cornish appeared in the films '6 Days,' 'Three Billboards Outside Ebbing, Missouri,' and 'Geostorm' a year later.
Abbie Cornish is a singer, rapper, and songwriter in addition to being an actress.  She has been rapping under the name MC Dusk since 2000.  Abbie was a part of an Australian hip-hop group from the ages of 18 to 22. She was a support act for American rapper Nas on a music tour in 2015.  Cornish also published two tracks on SoundCloud that year, "Way Back Home" and "Evolve," both featuring Jane Tyrrell.
Facts and Trivia
Coming to the actress' love life, she was once in a relationship with actor Ryan Phillippe who she dated from 2006 to 2010.
She is an animal lover and a vegan.  In 2006 she became an ambassador for the Australian animal rights group Voiceless, the animal protection institute, and was part of a national advertising campaign in 2012.
Abbie learned to drive at the age of 12. S he also plays piano and guitar.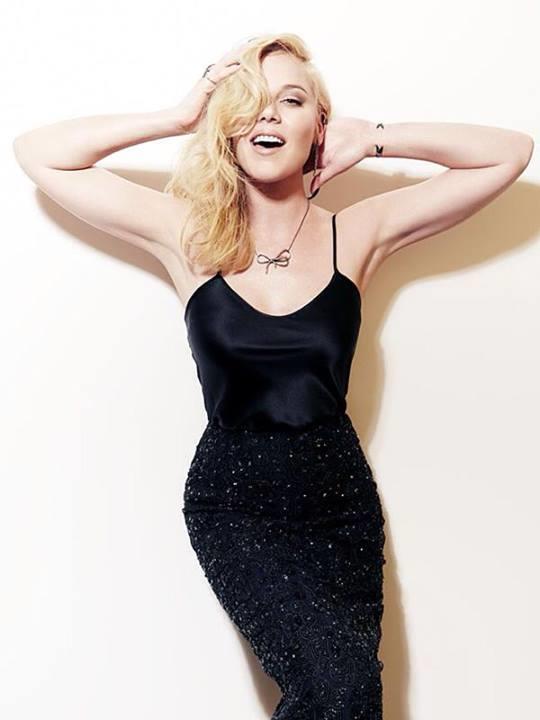 She ranked #80 on Maxim's Hot 100 Women list in 2007 and was voted "Australia's Sexiest Vegetarian" in 2008.
Abbie served as a judge at the The Reel Deal Short Film Festival on August 11, 2007, at the Revesby Workers' Club in Sydney, Australia.
She also won the Breakthrough Award at the 2008 Australians in Film Awards in Los Angeles.
Abbie dedicated her 2011 G'Day USA Excellence in Film award to the late Heath Ledger, her co-star in Candy (2006) [January 23, 2011].
She was cast as Stephanie in The Wrestler (2008) but had to drop out at the last minute and was replaced by Evan Rachel Wood.
Her Body Measurements
Abbie stands 5 feet, 8 inches and she rocks a 36-26-35 figure.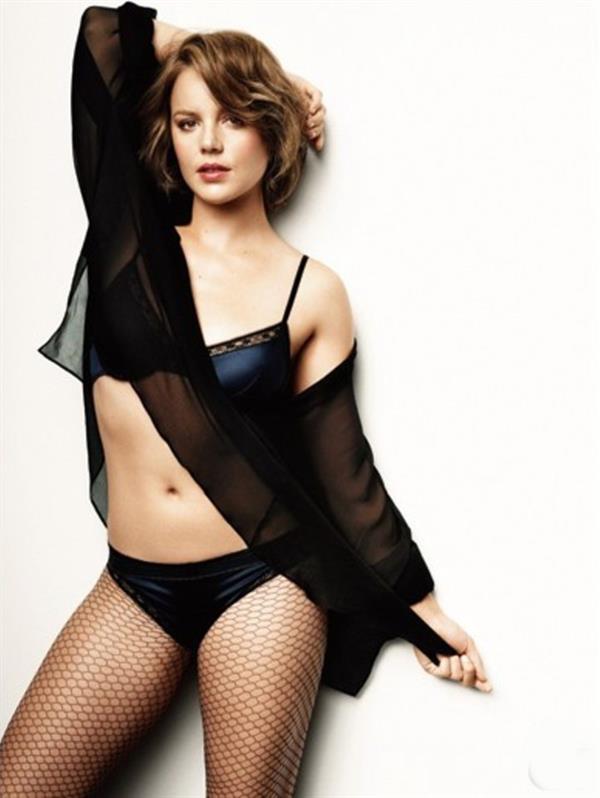 Abbie Cornish Photos
Follow Abbie on Instagram for her newest lifestyle and personal posts.
And don't forget to visit our Abbie Cornish page for more of her pictures.