Lyzabeth Lopez is one lady you wouldn't forget.  She's got a killer belly and a killer bum that would haunt you for all eternity.  No, really.  Here, take a long good look at this first picture.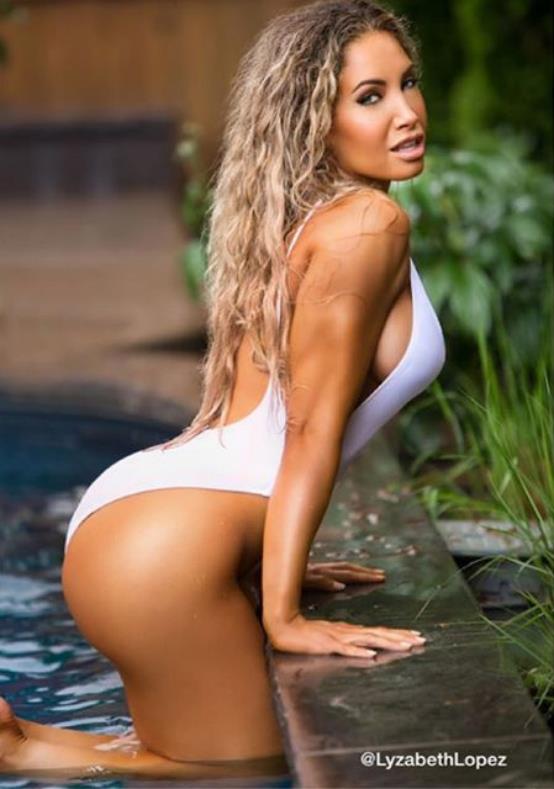 Oh, yes, makes you want to go to the gallery right away, huh? But please don't.  You see, there is more to this woman than just her hot looks.  She might also inspire you to take good care of your body and be the best version of yourself until a new game from Konami and Blizzard comes.
Who is Lyzabeth Lopez
Known as the "Kim Kardashian" of the fitness world, Canadian Lyzabeth Lopez has been one of the circuit's most talked-about personalities.  This athlete and fitness trainer from Toronto has worked really hard to attain and maintain the most ideal figure.  She has been a success in every venture she has attempted thus far.  She is the founder and inventor of the famous 'HourGlass Workout,' and she has entirely dedicated her knowledge and experience to transform the lives of countless women by assisting them in achieving their ideal body objectives.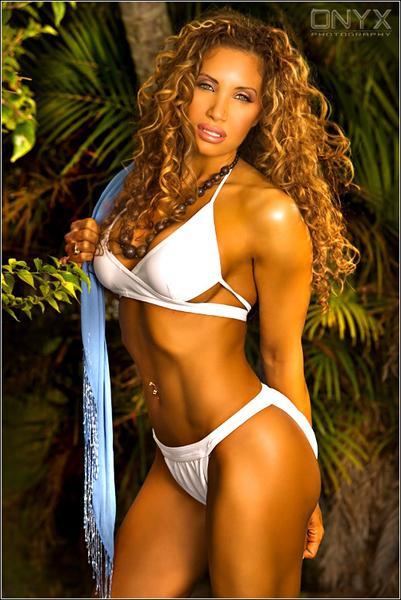 Lyzabeth has recently been named one of the top ten fitness influencers in the world by Forbes magazine, and it appears she still has a long way to go.  She also has a large social media following, with millions of men and women eagerly awaiting her advice and tactics for achieving the perfect figure.  She is compared to other prominent Latinas in the glam industry, such as Jennifer Lopez, Kim Kardashian, and even Beyoncé.  Lyzabeth has always spoken up for what is right, from speaking out against eating disorders to empowering hundreds of women to embrace their curvy bodies with pride.  Lyzabeth is the epitome of the phrase "Beauty with Brains," as she is at the helm of a massive corporate empire while also inspiring hundreds with her wonderfully sculpted body.
Her Story
On March 1, 1981, Lyzabeth Lopez was born.  She had always been an active child, with a deep interest in outdoor activities and participation in a variety of sports such as gymnastics, swimming, and even ballet.  She was influenced by bodybuilding mags at a young age and idolized Rachel McLish.  Lyzabeth began doing weights in 1993 with the goal of developing a toned physique. She suffered severe injuries at the age of 12 that prevented her from competing in gymnastics. She became interested in weightlifting and began taking weightlifting lessons at her local Young Men's Christian Association, or YMCA. Under the guidance of a coach, she began weight training alongside guys her age.  Lyzabeth was the only female in the room, and as a competitive person, she would compete against boys to see how many repetitions of a certain exercise set she could do. S he could push 250 kgs on the leg press at the age of 13!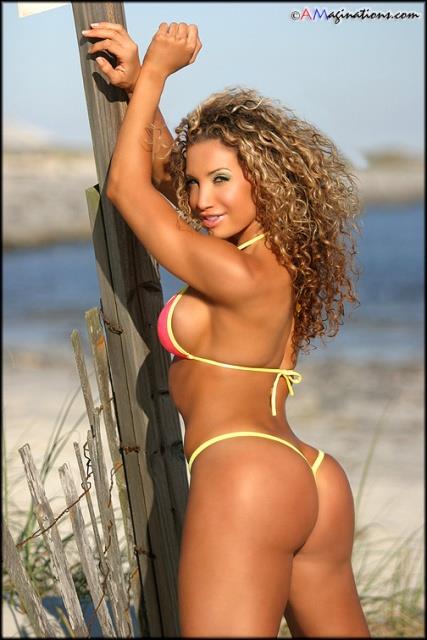 Lyzabeth began to gain weight as a result of her lack of a women-centric exercise and eating plan.  Disappointed and unsure of how to train properly, she developed an eating disorder and ultimately became addicted to exercise throughout most of her adolescence.  It took her a lot of effort to break out of that mindset, but she was eventually successful.
She enrolled in college to get a degree in fitness and lifestyle management.  Since then, she has worked relentlessly to obtain a number of degrees and certifications that would allow her to establish herself as one of the top fitness instructors available, including degrees in Fitness training, holistic nutrition, kinesiology, dynamic training, and Poliquin BioSignature.  She also has certifications in aerobics, sports kettlebell, spinning, and advanced Pilates.  Lyzabeth began teaching aerobics at the age of 16 and became a certified fitness trainer at the age of 18.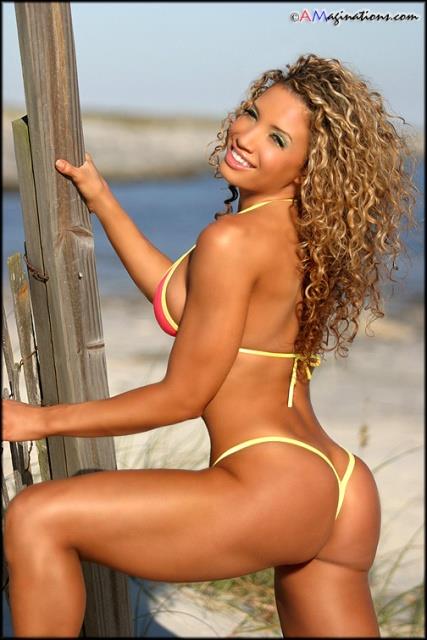 Lyzabeth began cheerleading in college and afterward pursued professional dancing.  She then began modeling and participated in swimsuit pageants. After achieving success in these areas, she decided to compete in fitness pageants in 1999. She began with the WNSO competition but recognized she still had room for growth, so she took a break and returned to the competitive arena in 2002.
Lyzabeth competed in the FAME Canada in 2015, finishing second in the routine segment and fourth in the model search out of 135 competitors.  She is a former PRO Fitness competitor who is now a judge. According to the World Bodybuilding Fitness Federation,  Lyzabeth is Canada's number one ranked Fitness Model and one of the "Top three PRO Fitness Models" in the world. She has appeared on the covers of several prestigious fitness magazines, including Inside Fitness, FitnessX, and Fitness Magazine.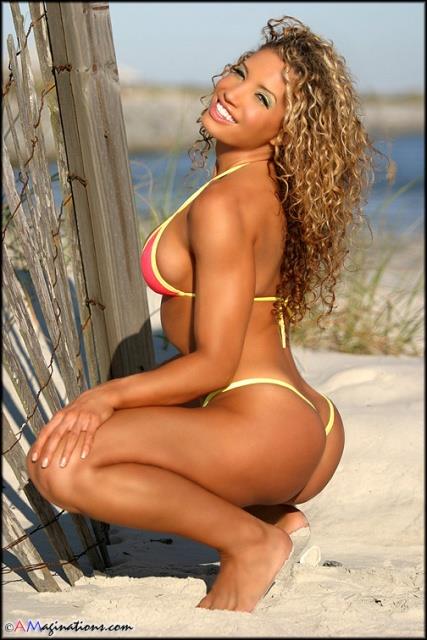 Another successful area where Lyzabeth has excelled in the world of business.  She started her own fitness training program in 2008 under the name Hourglass Workout.  Since its inception, the fitness franchise has helped change the body shape and lives of more than 2000 women by training them to achieve the perfect hourglass figure.  Her clientele includes famous actors, models, sports personalities, and socialites.  She has been voted Trainer of the Year in Canada several times by various fitness magazines and blogs.
Facts and Trivia
Lyzabeth has established herself as a success story that exemplifies the characteristics of perseverance and determination.  From being a disturbed adolescent who experimented and failed with crash diets and harmful exercise practices to being a holistic nutritionist who advocated for proper and nutritious eating without starving or denying oneself.
Her Hourglass training program encourages women to accept their curves while also focusing on overall wellness.  She is open about her prior struggles with eating disorders such as anorexia, as well as her desire for a stick-thin mole-like physique.  Her honesty and transparency set a great example for girls and young ladies to follow in order to get a generally fit body without being influenced by society's ideals of what beauty is.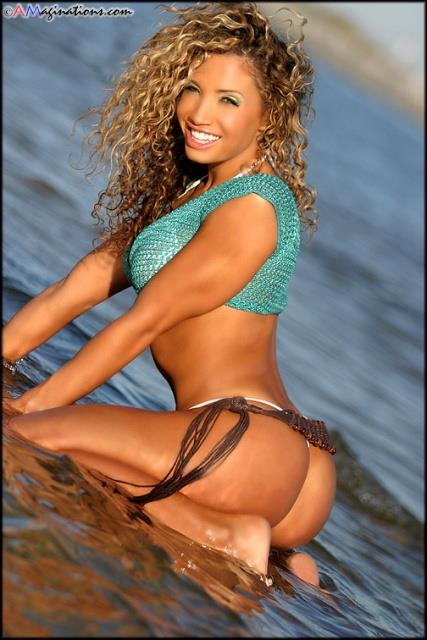 Her multiple hobbies include shopping, photography, and watching movies on NetFlix. She is planning to take her fitness franchise to the next level by introducing the home exercise routine.
During high school, Lyzabeth was the only girl who worked out in the gym.  But she was given massive support from football players in her school, being encouraged and helped with her form.
Her Body Measurements
Lyzabeth stands 5 feet, 5 inches and she rocks a 34D-25-40 figure.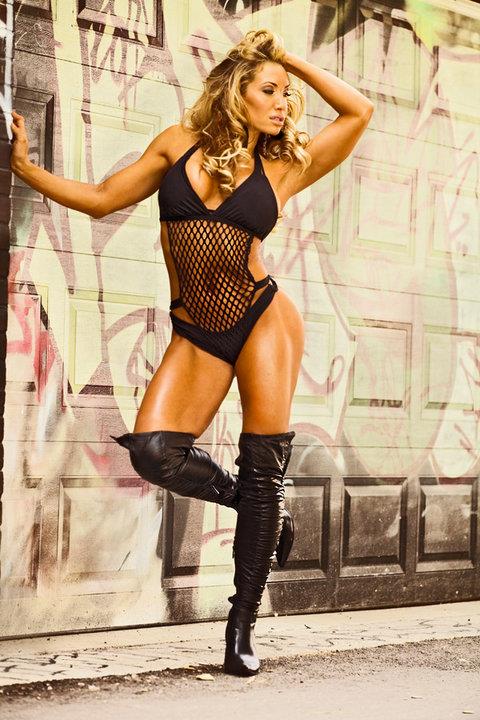 Lyzabeth Lopez Photos
Join her over 1.6 followers on Instagram for her latest super-fit posts.
And do check out our Lyzabeth Lopez page for a good amount of her.