Oh, don't you just love German women…  We all, just love that hot, sophisticated look they possess.  And also, of course, the badass attitude that goes with those.  This list, ladies and gentlemen, will make you want to move there and just stare at women while drinking the finest beers.
So here, folks, are some (yeah just some) of the hottest celebrity German women.  Oh, and you should also check out our other listicles like this.  Okay, let's get on with it…
Pamela Reif
Pamela is a fitness model, author, social media sensation, and entrepreneur.  Her ability to combine fitness and fashion helps in growing her fan base with more than six million followers across Twitter, Instagram (which she has 8.6 million followers), and Facebook…  which she uses to encourage others towards getting the healthiest and sexiest figure.
Pamela Reif was born on July 9, 1996, in Germany.  Though native to Germany, she is also fluent in English.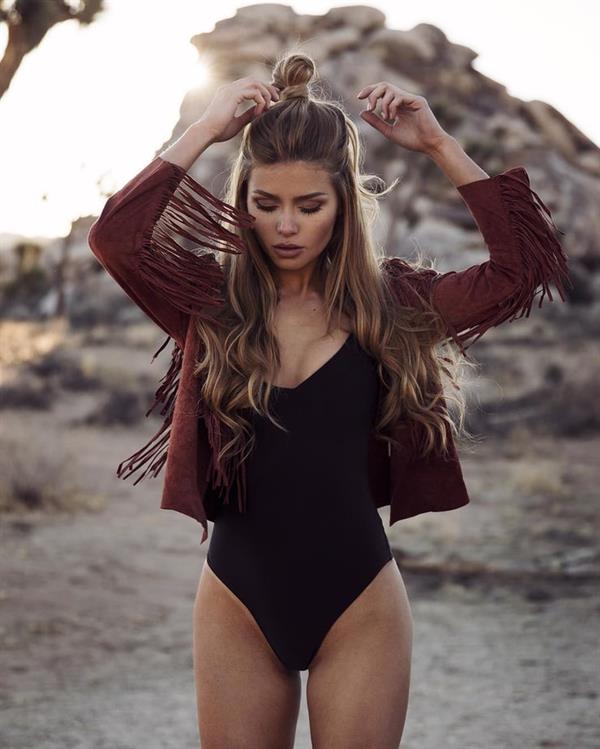 Pamela published her first book, "Strong & Beautiful," in 2017, in which she offers beauty, health, and exercise tips.  Furthermore, in 2019, Pamela released a cookbook titled "You Deserve This," which includes over 70 dishes.  Pamela, a successful influencer and businesswoman, was featured on the cover of Forbes Magazine in 2019.  She also gave them an interview in which she revealed how she came to be so successful at such a young age.
Anna-Christina Schwartz
Anna-Christina is a German-American fashion model and actress who has appeared in campaigns for brands Karl Lagerfeld, Maybelline, Shiseido, Avon, Garnier, Wella, Makeup Factory, Alessandro international, Pleasure State, Wacoal, Akillis Paris, and Bruno Banani.  She has also been in international editions of several magazines, including the cover of Lófficiel Maroc, Tatler UK, Maxim USA, Men's Health UK/USA, Shape, and Glamour.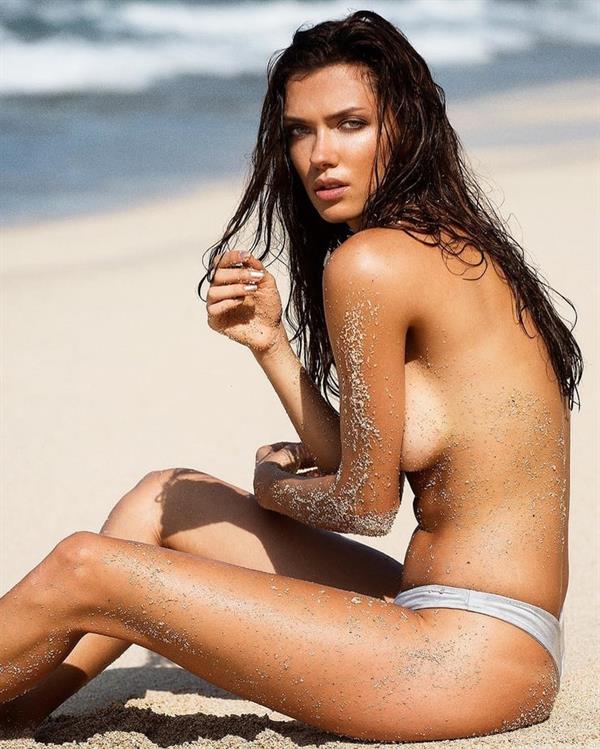 Anna-Christina Schwartz was born and raised in Wuerzburg, Germany, a small city in Bavaria on October 2, 1994.  She was originally pursuing a career in physical therapy but was discovered at a wine fest by a modeling scout and photographer.  Shortly thereafter, she signed with a German modeling agency and started shooting for Karl Lagerfeld´s clothing line in Paris, France.
Anna-Christina has worked with famous photographers such as David Bellemere, Kenneth Willard, Erez Sabage, Damon Baker, Arthur Belebeau, Raphael Mazzucco, Miko Lim, and Luis Monteiro.
Alica Schmidt
Alica is a track and field athlete who won the silver medal in the 4×400 relay at the 2017 European Athletics Under-20 Championships.  She was named "Sexiest Athlete in the World" by Busted Coverage that same year.  She has gathered medals in some international events and now works as a model and internet celebrity too.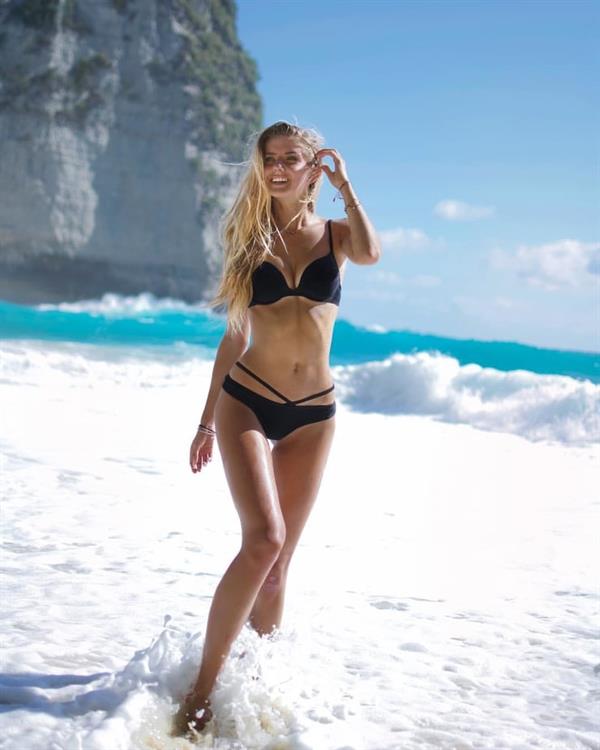 Alica Schmidt was born on December 27, 1998, in Germany.  She began competing in track and field events during her grade school years.
Anna Ewers
Anna is a German fashion model who is famous for her appearance in the 2015 Pirelli Calendar.  She is also notable for her fashion week appearances for Dolce & Gabbana, Emilio Pucci, and Balenciaga and for being a frequent subject of Vogue Paris photo spreads. Apart from Vogue, Anna here has also been featured on the covers of W, Numero China, and i-D.  Anna is also an actress and has appeared in Ocean's Eight (2018) and Found Narratives (2016).
Anna Ewers was born on March 14, 1993, in Freiburg, Germany.  She has two sisters, Andrea and Antonia.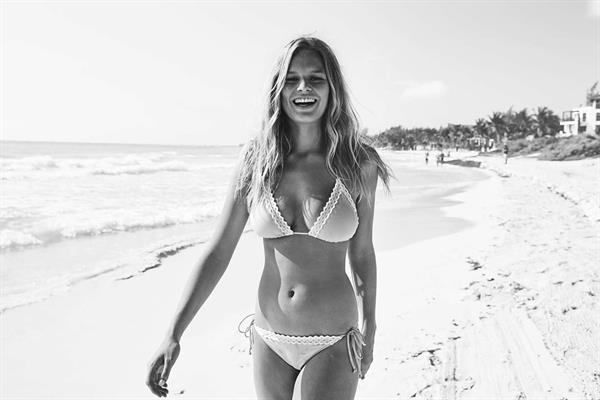 Anna first began modeling in Colombia while she was an exchange student, then returned to Germany for school and worked as a cocktail waitress.  Anna was discovered by Alexander Wang when the designer found her photograph on a blog.  He sent the image to casting director Anita Bitton who said "Let's find this girl!" Since then she has been Alexander Wang's muse.
Charlott Cordes
Charlott Cordes, who was born on December 6, 1988, in Hamburg, is one of Germany's top fashion models.  Charlott has long, blond hair, beautiful blue eyes, and has appeared on countless magazine covers.
Charlott's stunning face and body can be found in Vogue, Elle, and Harper's Bazaar.  Furthermore, due to her height of 5'7″, Charlott has walked in a number of fashion shows for some of the industry's greatest names.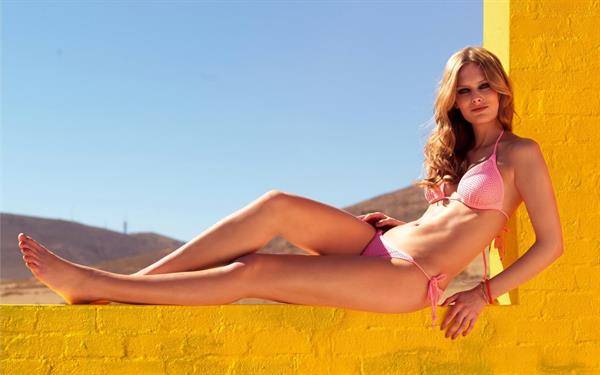 In fact, Charlott has achieved such success that she now works with six different modeling companies and travels the world as a full-time model.  She has also appeared in advertisements for Nivea, Moschino, Chanel, and Benetton, among many others.
Despite not having the largest online following, her Instagram is loaded with amazing photos and videos of herself.  She also publishes some explicit photographs from her lingerie advertising and award events there.
Sarah Brandner
Sarah is a German fashion model who is notable for her work for GQ Germany and Sports Illustrated.  She is perhaps most famous for her seven-year romantic relationship with German soccer midfielder Bastian Schweinsteiger.
Sara Brander was born on December 12, 1988, in Munich Germany.  She attended Obermenzinger Gymnasium, where she completed her abitur in 2010 with the main subjects being mathematics and economics.  She then started studying sociology and history of art at the Ludwig Maximilian University of Munich but dropped out.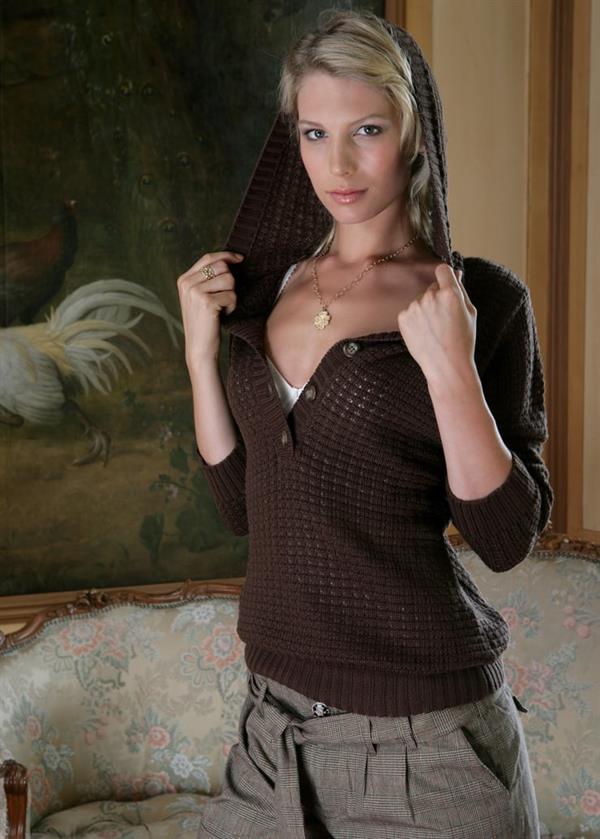 Sarah Brandner started modeling at 14.  She was spotted in the streets by Modelscouts, a model agency located in New York, and was approached by one of their workers.  Early in her modeling career, she participated in a series of advertisements for a German public services company called Stadtwerke Munchen.
Sarah was featured in the 2010 Sports Illustrated Body Painting Issue, along with Abbey Clancy, Bethany Dempsey, and Melissa Satta.  She has also done notable work for the German magazine Bild, and GQ Germany.
Laura Berlin
Laura Berlin is another well-known model and actress who exemplifies how attractive German ladies can be.  She began her modeling career at the age of 15, and she has been working hard ever since.  She's now signed to IMG models and can be seen strutting her stuff on the runways of Paris and Milan.
Of course, Laura has appeared on the covers of numerous magazines, most notably Elle.  Laura, in addition to modeling, has worked as an actor for many years, appearing in films and television shows.  In fact, Berlin is planned to appear in one TV show and three separate films that will be released in 2020.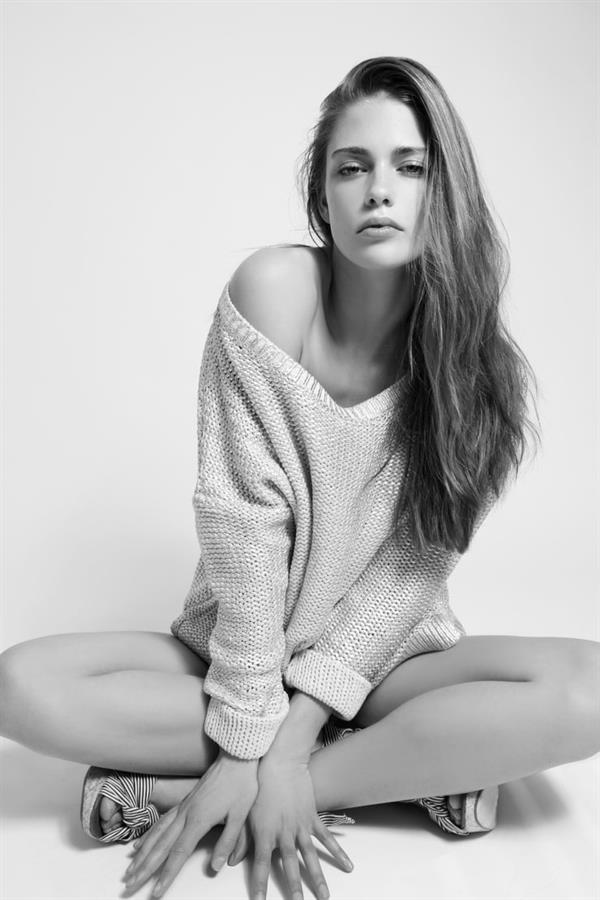 Laura Berlin speaks three languages and plays the guitar and piano, adding to her already impressive resume.  She is also a ballet and jazz dancer.  Laura's life can be followed on her Instagram profile, which has around 60 thousand followers.
Toni Garrn
Toni is a German fashion model who got her break by signing an exclusive contract with Calvin Klein in 2008.  She eventually began modeling for Victoria's Secret in 2011.  Toni here, aside from ad campaigns, has appeared on the covers of magazines such as Numéro (France, Tokyo), Glamour (US), Muse, Elle (US, Italy, France), Vogue (Paris, Italy, Germany, Russia, China, Spain, Mexico, Japan, Korea, US), and Tush magazine.
She is also an actress with roles in Spider-Man: Far from Home (2019) and Warning and Dreamland (2020).
Toni Garrn was discovered by the owner of a German modeling agency "Modelwerk" at the 2006 Fifa World Cup when she was 13.  At age 15, she had a mega debut walking the runway for Calvin Klein's Spring/Summer 2008 show which gave her a spot in the designer's ad campaign.
Anne-Julia Hagen
Anne Julia is a German fashion model and beauty pageant titleholder who was crowned Miss Universe Germany 2013 and represented her country at the Miss Universe 2013 pageant.  Prior to that, she was Miss Berlin 2010.  She would later appear on the CNBC game show Deal or No Deal as a briefcase model (holding briefcase 23) in 2018.
Anne Julia Hagen began modeling while still a teenager and enrolled at a Catholic school in Berlin.  It all started by chance: a German model scout from the former Metropolitan Models Agency noticed her on the street. Anne Julia was introduced to clients at the age of fifteen and was featured on the cover of the leading teen magazine "CHICA" in Germany.
She began traveling abroad at the age of sixteen, spending time in fashion capitals such as Barcelona, Istanbul, and Hong Kong, shooting TV advertisements for companies such as Spanish telephone provider ONO and modeling at trade fashion expos Bread&Butter for Jeans Label "True Religion."
In the interim, she was crowned Miss Germany 2010 and Miss Universe Germany 2013, and she competed for the Miss Universe title in Moscow, Russia, at the end of the same year.
Julia Stegner
Julia is a German fashion model best known for her work as a Victoria's Secrets lingerie model and as a spokesmodel for a number of high profile brands.  She appeared in a number of Victoria's Secret Fashion shows from 2005 to 2011 and also appeared in the 2005 Pirelli calendar.
Julia Stegner was born on November 2, 1984, in Munich, Bavaria, West Germany to parents Günter Stegner, the Director Central and Eastern Europe for LSI Corporation, and Erika Stegner, an accountant.  She was raised in an animal-loving household with many dogs.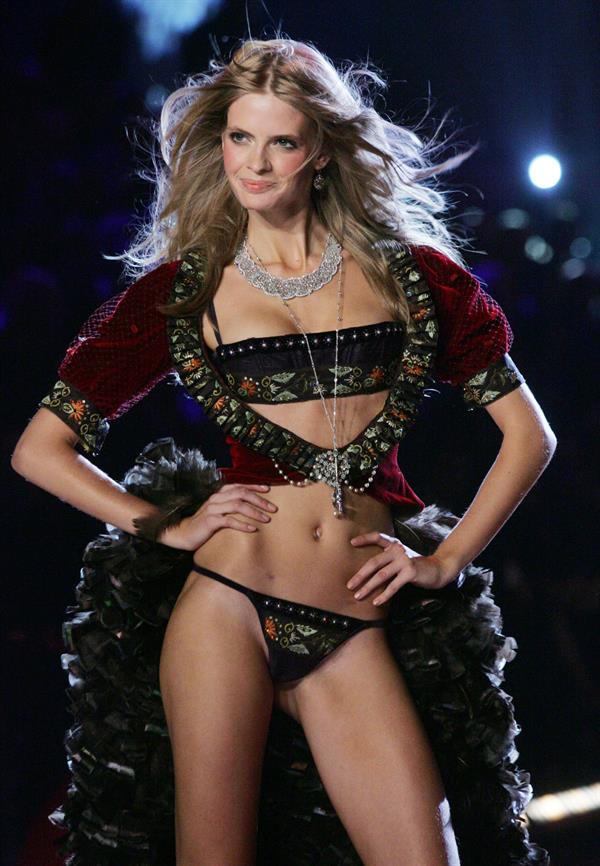 Julia modeled for the 2005 Pirelli Calendar, where she appeared half-nude.  Julia has done print and runway work for the fur industry, wearing fur clothing for American Legend Minks and others.
In 2008, Julia became the face of Maybelline and Gianfranco Ferré and in 2009, she became the new face of Mercedes Benz advertising.
Cheyenne Pahde
The stunning Cheyenne Pahde is the next addition to the ever-expanding roster of sexy German women from Munich.  Cheyenne is a model, singer, and actress who has accomplished a lot in her short life.  This stunning young lady, along with her twin sister Valentina, has been modeling and acting since the age of two.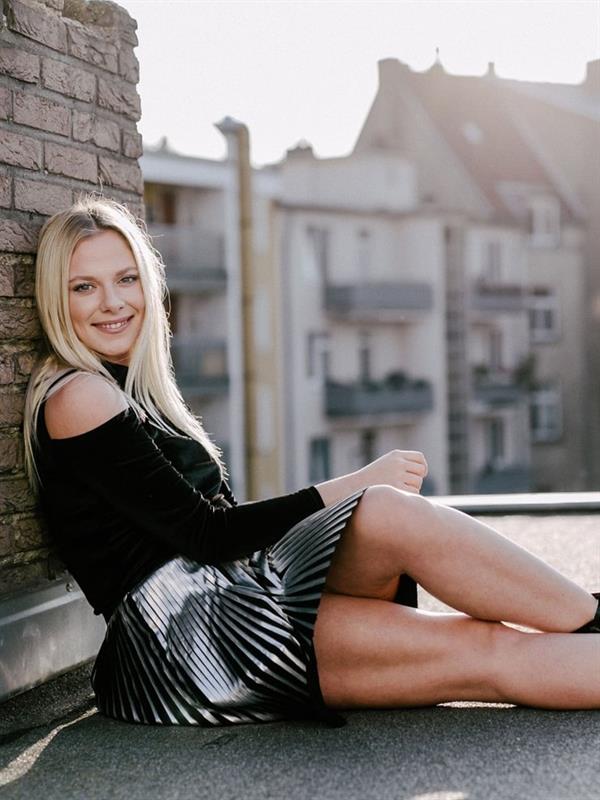 Chayenne has also appeared in the enormously popular German TV show "Alles was zählt," as well as the German version of the reality show "Strictly Come Dancing," dubbed "Let's Dance."
When Chayenne isn't working, she stays active by running and ice skating several times a week.  Chayenne and her sister, in fact, are members of the "Holiday on Ice" team, which has been traveling in 2019.  You can keep up with this blonde stunner on Instagram, where she posts photographs from her daily life.
Lena Gercke
Lena Gercke is a fashion model and television host.  After rising to fame as the Cycle 1 champion of Germany's Next Top Model, she hosted several cycles of both Austria's Next Top Model and Das Supertalent.
Her success on Germany's Next Top Model was accompanied by a contract with the Paris-based IMG Models agency and a cover shot for Cosmopolitan Germany.  She has also walked various runways throughout Europe and was a part of New York Fashion Week 2010.
Lena Johanna Gercke was born on February 29, 1988, in Marburg, Germany.  She grew up, however, in Cloppenburg where she attended the Liebfrauenschule Cloppenburg (ULF), a Roman Catholic gymnasium, completing her abitur in 2007.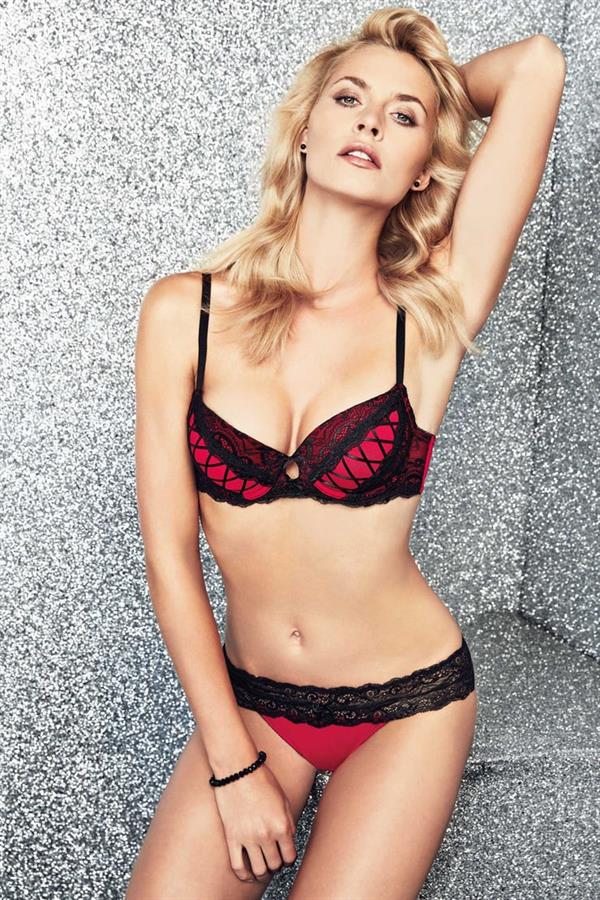 She hosted the Austrian edition of "Austria's Got Talent" from 2009 to 2012.  She later appeared as a judge on the German show "Das Supertalent" alongside Dieter Bohlen. The fifth season of "The Voice of Germany" is presently being hosted by Lena.  In 2015, she launched her own show, "Prankenstein," which included pranks performed behind hidden cameras.
Henriette Richter-Röhl
Henriette may not have as large a social media following as the other attractive German ladies on our list, but she is a star in her own right.  She's been performing since she was 15 years old and has appeared in a number of films and television shows.
Her breakthrough role came in 1999, when she appeared in the German television series "Dr. Sommerfeld – Neues vom Bülowbogen."  Henriette also received the prize for "Best Actress" for her performance in the film "Grenzverkehr."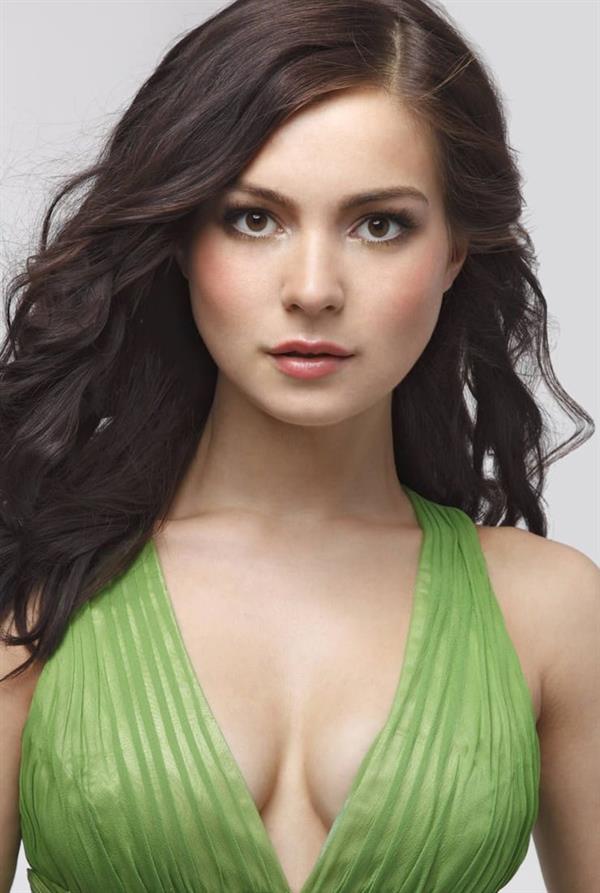 Henriette Richter-Röhl is also a vocalist who was in a German rock band from 1997 to 1999, in addition to acting in TV series and plays.  If you want to know where she'll be next, follow this brunette beauty on Instagram.
Giulia Siegel
Giulia is a German actress, presenter, DJ, and model.  She is perhaps most famous for her appearances on the German reality series Ich Bin Ein Star – Holt Mich Hier Raus!, as well as for her starring role on the reality program Giulia in Love?!.  Giulia here is also known for Tatort (1970), Stories of the Dead – Die Farm (2019), and Rise of the Dark Elves.
Giulia Siegel was born on November 10, 1974, in Munich, Bavaria, West Germany.  She is the daughter of composer and producer Ralph Siegel.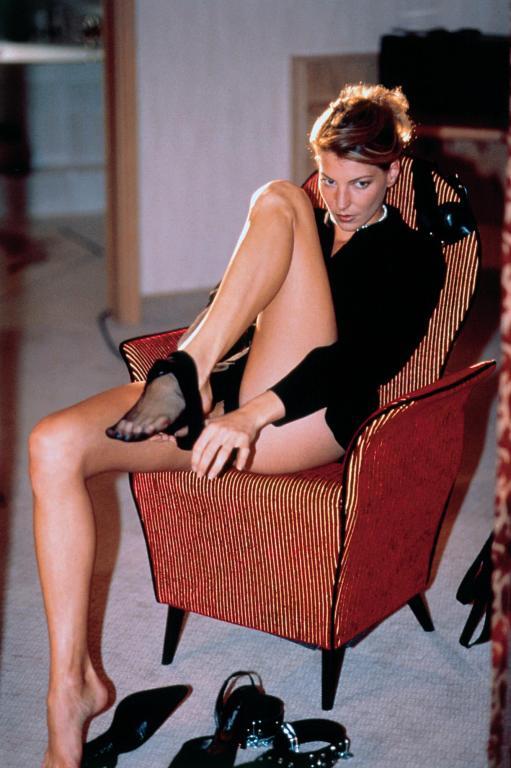 Giulia began her career in 1991 as a model using the alias Giulia Legeis (Siegel spelled backward).  She began her television career acting in commercials. In1994, she expanded into German soap operas, landing a number of roles. She switched to using her real name professionally in 1995.  In addition to her career as an actress and model, Guilia has been regularly performing as a DJ on weekends in various well-known Munich clubs. In 2007, she released Dance, both her first single and her first video.
Lucy Cat
Lucy Cat is a German influencer and cam model.  Lucy, who is only 25 years old, has made a reputation for herself and has over 950 thousand Instagram followers.
When she's not uploading seductive photographs on social media, Lucy is either in the gym or in front of her webcam.  Unlike some of the previous attractive German women on this list, Lucy is quite small, standing at only 5'3″.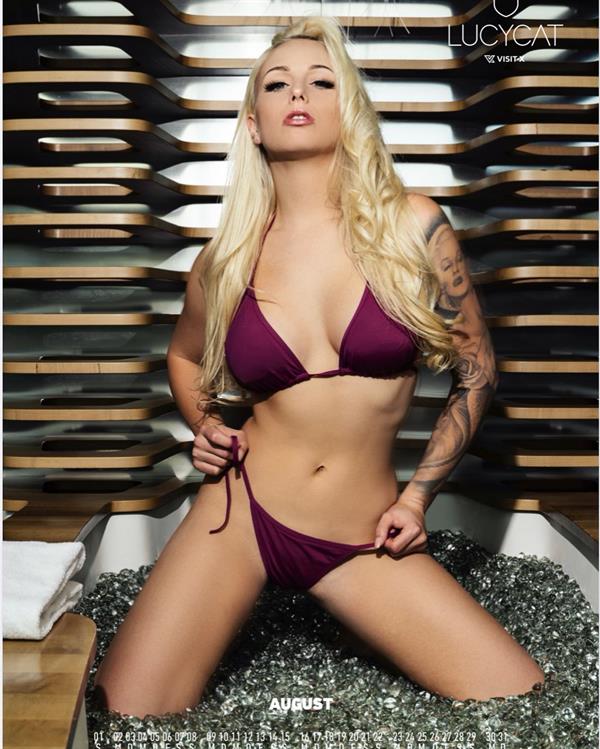 Lucy has a YouTube channel and writes a blog for her website in addition to her profession as a cam model.  She also makes a lot of instructive videos in which she discusses how to break into and succeed in the modeling industry.  Lucy is currently offering a 2020 calendar with 14 racy photos of herself in various ensembles.
Madison Ivy
Madison Ivy was born in 1989 in Bayern, Germany, and had her adult film debut at the age of 18.  Madison created three films in her first year in the industry, establishing herself in two distinct genres: hardcore and vignette.
Madison is quite small, standing at barely 4'8″ and weighing roughly 92 lbs.  What she lacks in stature, she more than makes up for in stamina.  If you've seen any of Madison's films, you've probably noticed how lively and charming she is.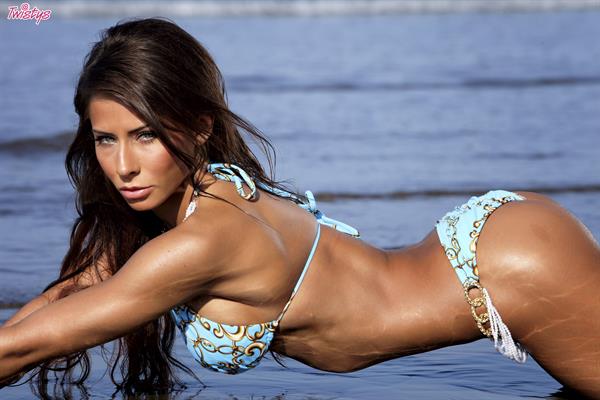 Madison has nearly no one she hasn't worked with in her 12 years in the industry.  She has appeared in films such as Hustler, Digital Sin, Adam and Eve, and many others.  You can keep up with this brunette beauty by following her on Instagram, where she has 2.6 million followers.
Franziska Facella
Franziska Facella, born Franziska von Fischer, is a now-retired Bavarian model and actress.  Franziska immigrated to the United States with her parents when she was eight years old, from Germany.
She began performing in adult films when she was 19 years old, in 2008.  Since then, she has been in a slew of films and shared the screen with a number of well-known actresses.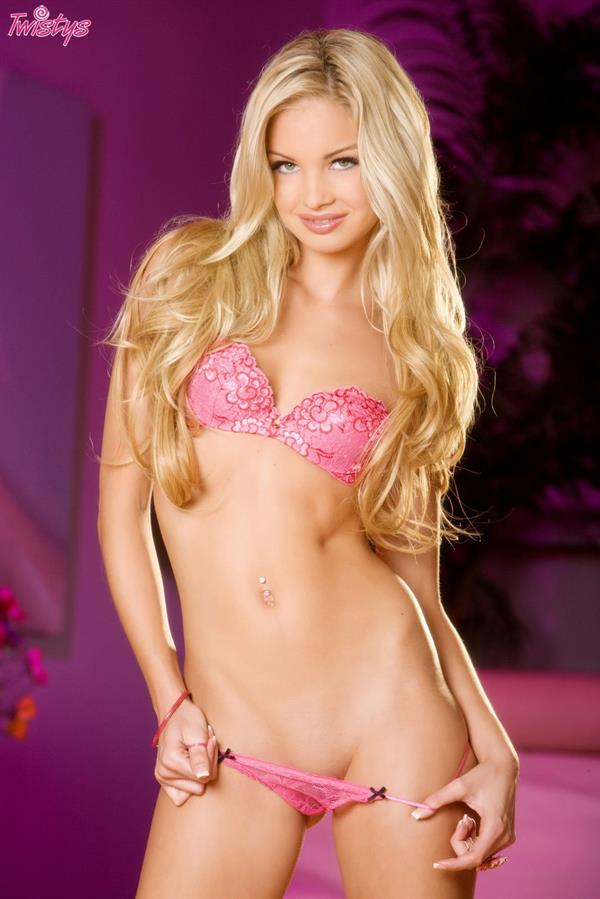 Franziska also signed a deal with Elite Models at the same time, making her the first adult actor to do so.  She worked as a model for roughly two years before leaving to pursue her acting career.  Franziska quit the industry in 2016, and we don't know much about her personal life since then.
Vanessa Hegelmaier
Vanessa Hegelmaier was the cycle three winner of Germany's Next Top Model.  Vanessa went on to have an excellent and successful career despite the fact that she did not win and only finished ninth.  Vanessa was a math student at the University of Bielefeld before joining the show.
Vanessa returned home to pursue her studies once she concluded filming for the show.  Only a year later, this brunette beauty signed with Place Models Management in Hamburg.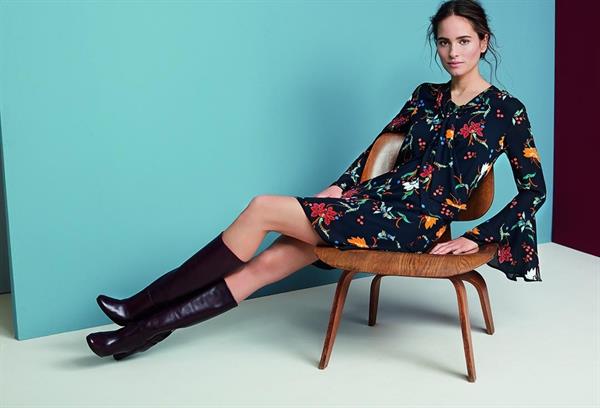 Vanessa has walked in various fashion shows and appeared in numerous advertisements and periodicals since then.  Vanessa is currently working with three different modeling agencies all around the world.
Sophia Thomalla
Sophia Thomalla is an acting, modeling, and dancing sensation, and is next on this list of attractive German women.  Sophia is the famous German actress Simone's daughter, who is a lovely woman in her own right.
Sophia used to kickbox and compete in amateur fights when she was younger, in addition to acting and dancing.  Her breakthrough part was in the German criminal program "Commissario Laurenti" in 2006.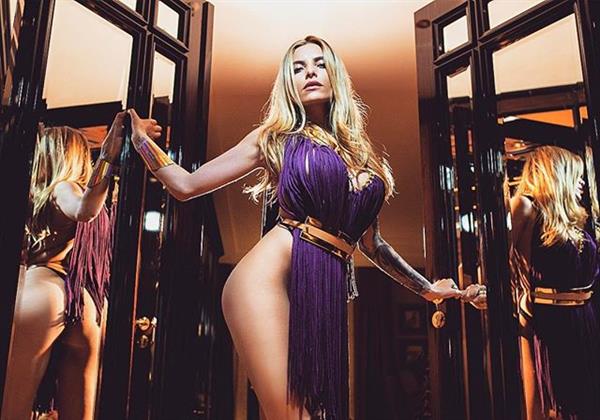 Sophia has since acted in a slew of TV episodes and films, as well as posed for a number of well-known companies.  Thomalla was a judge on a couple of German reality shows in 2016 and launched her own shoe line the same year.  The blonde bombshell can be seen on Instagram, where she has over 1.3 million followers.
Gina-Lisa Lohfink
Gina-Lisa Lohfink is undeniably one of the most hardworking attractive German women in show business.  She's done it all: modeling, dancing, singing, acting, and hosting, to name a few.  This beauty shows no signs of slowing down.  Gina-Lisa has even established her own line of eyewear and perfumes, which can be purchased through her own website.
Gina-eyes Lisa's are one of her most beautiful characteristics. She has heterochromia, which means that one of her eyes is blue and the other is green.  Gina-Lisa has won multiple beauty pageants due to her distinctive looks and excellent body.  She was, in reality, Miss Frankfurt, Darmstadt, and Queen of the World/Internet.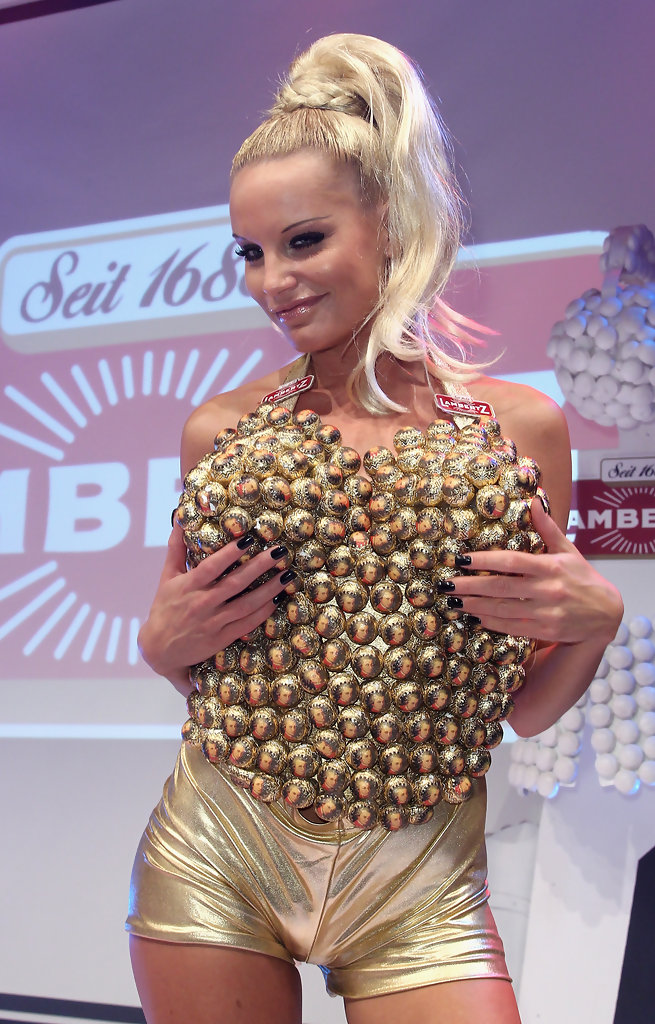 Gina-Lisa is currently modeling and working to expand her businesses.  You can follow up with this stunning lady on her Instagram profile, where she frequently posts images of her daily life.
Vanessa Struhler
Vanessa Struhler, sometimes known as Vanessa S., is an American actress. is a German singer and songwriter.  Vanessa's big break occurred in 2002, when she featured on the TV show "Deutschland Sucht einen Superstar," where she finished as a finalist and launched her career.
After the event finished, Vanessa collaborated with the well-known German DJ Tomekk to compose and distribute her first album, "Ride With Me," in 2003.  A year later, in 2004, Vanessa released her second album, "Independence."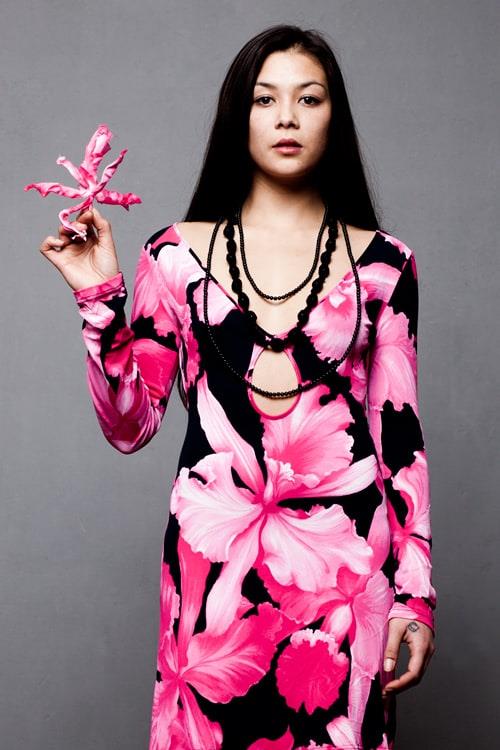 Vanessa performed a picture with FHM magazine and toured China to promote her record.  She left the music industry in 2007 to spend more time with her family.  And, while she may not have as large an internet following as some of the other attractive German ladies on this list, she is certainly a stunner in her own way.
Jennifer Şebnem Schaefer
Jennifer is a fashion model, actress, and TV presenter who is mostly famous for competing in the Miss Germany pageant in 2006.  She is also known for having appeared on the Turkish television series "Emret Komutanım."
Jennifer Simone Macide ebnem Schaefer was born in Frankfurt on February 9, 1984.  Her father is Turkish, while her mother is German.  She has been modeling since she was fifteen, moving between jobs in Germany and Turkey while also studying at Goethe University in her hometown.  She eventually changed her major to anthropology and European ethnology.  Jennifer enjoys horseback riding and has studied dancing.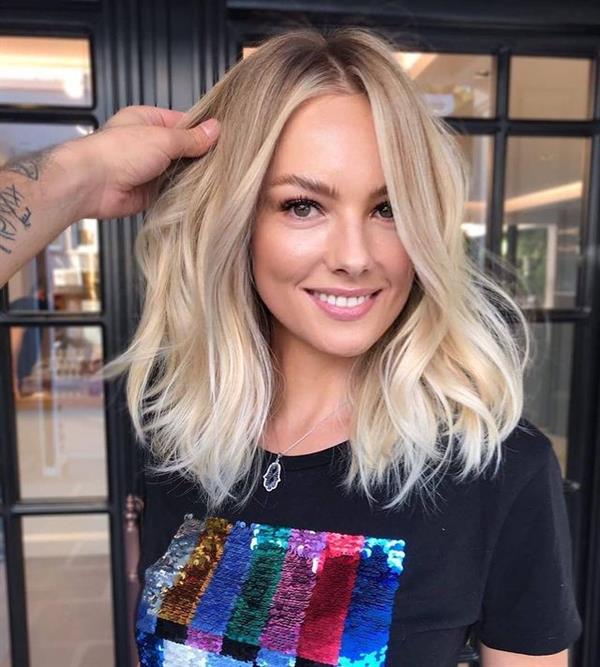 In 2004, she was named Europe's most beautiful Turkish model by FHM and was featured one year later on their list of sexiest women in the world. Shortly after that, in 2016, Jennifer became Miss Germany.
Anna Julia Kapfelsperger
Anna Julia was born in Beja, Portugal, but her family relocated to Germany when she was three years old.  Anna Julia knew she wanted to be an actress from a young age and participated in school plays.  Anna also took flamenco dancing lessons while she was in school.
"Unter Uns," in which Anna Julia had a recurring part, was the show that launched her career.  Since then, she's been in a slew of films and television episodes, and she's even directed a few.
Barbara Meier
Barbara Meier is a gorgeous redhead with entrancing blue eyes.  Barbara had to be included in our list of attractive German women because she is a model and the winner of Germany's Next Top Model cycle 2.
Barbara has photographed numerous campaigns, advertisements, and magazine covers since 2007.  Furthermore, Meier became a published author in 2015 with her debut work "Your Path to Your Happy Weight," which she defines as the ultimate anti-diet book.
When she isn't modeling or acting, Barbara Meier volunteers for various causes and has even served as an advertising ambassador for a German museum.
Fiona Erdmann
Last but not least, the lovely model, TV personality and influencer Fiona Erdmann has joined our list of hot German women.  She competed in the same season of Germany's Next Top Model as Barbara Meier, finishing fourth.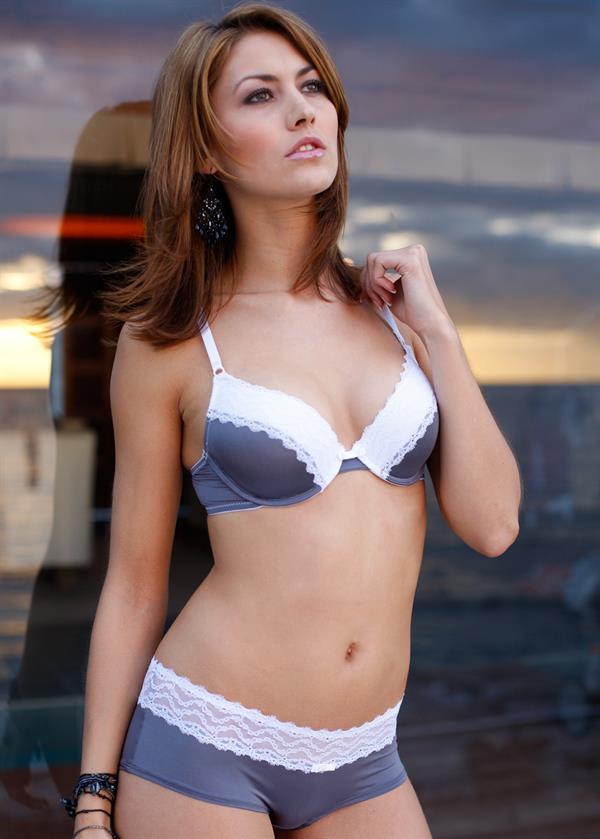 Fiona Erdmann signed with four different modeling agencies after the show ended.  She's also appeared in FHM and Playboy magazines.  Fiona has also appeared in the Mercedes Fashion Show and collaborated with a number of well-known designers.
Fiona currently resides in Dubai, where she writes her blog and creates motivational fitness videos.
And if you think we've left out someone, please do let us know in the comments section, thanks!