Malika Haqq is like a waterfall of sex appeal.  She is just oozing with it.  From head to toe man and you just can't help but wonder what it's like to spend a weekend with her.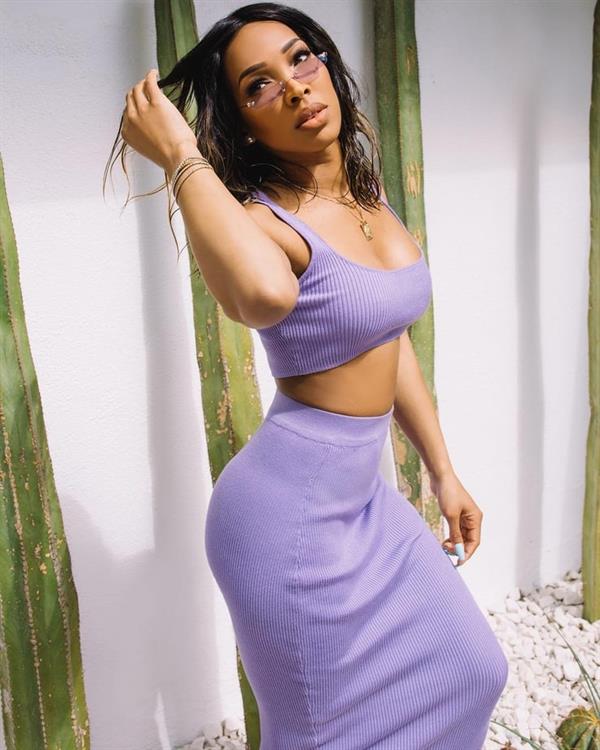 Just look at what this woman has.  You are totally going to be crushing on her and probably fantasize about her starting tonight.  And that is normal as she really has that effect.  Oh, those dangerous curves of hers are a sight to behold.
Who is Malika Haqq?
Malika Haqq is an American reality star, actress, model, and social media influencer who became known for appearing in the reality series Keeping Up with the Kardashians and its spinoff series Khloé & Lamar and Dash Dolls.  In 2018, she appeared on Celebrity Big Brother and is most recognized for her roles in the 2005 family comedy Sky High and the 2006 comedic crime drama ATL.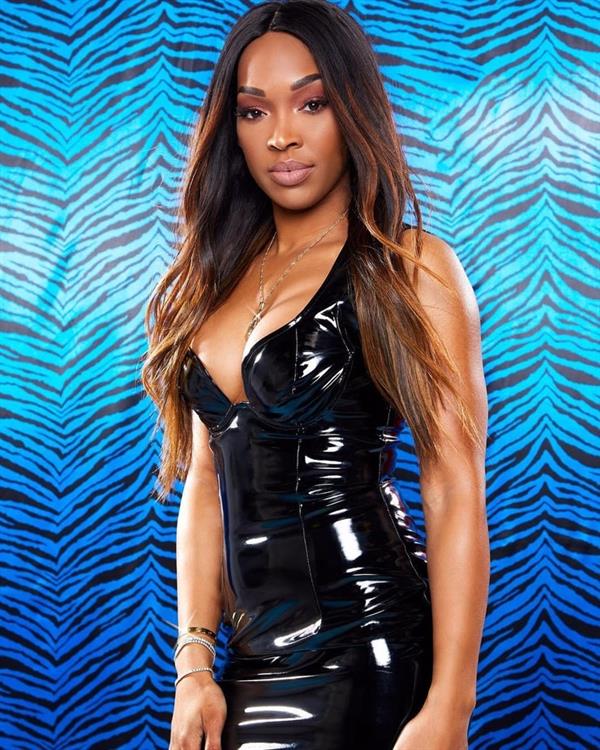 As a social media influencer, she has a large fan base on Instagram, where she promotes numerous businesses.  She co-hosts Side By Side with her sister Khadijah Haqq, which began as a Facebook Watch series and was later moved to YouTube due to its popularity.  She has also launched a beauty brand called Becca BFF with her closest pal Khloe Kardashian.
Her Early Life
Malika Haqq was born on 10 March 1983, in Los Angeles, California.  She has an identical twin sister Khadijah Haqq.  Her family consists of her brother, Jamal, and two sets of older twin sisters.  Unfortunately, one of the elder twins died when he was eighteen years old.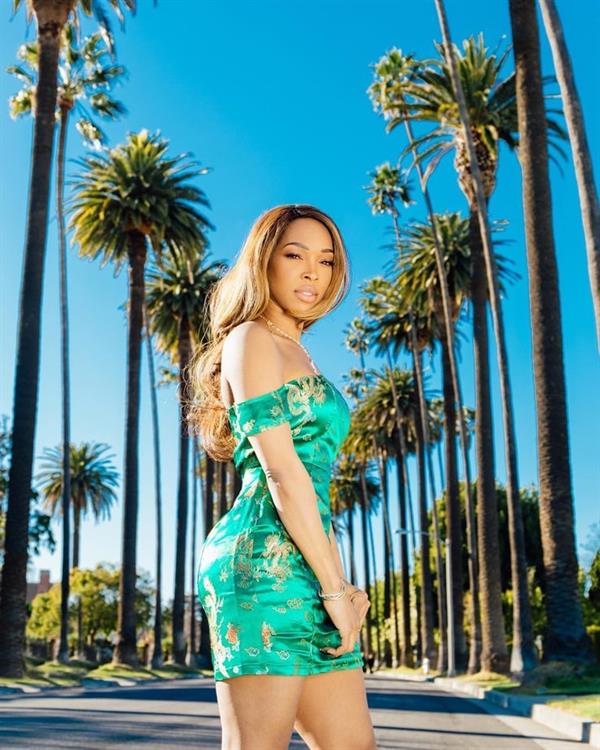 Career Journey
Malika Haqq made her acting debut at the age of 19 in an episode of Strong Medicine.  She rose to prominence after participating in the reality television show Keeping Up with the Kardashians, which focused on the personal and professional lives of the Kardashian–Jenner mixed family.  As a long-time close friend of Khloe Kardashian, she was inextricably linked to the show since its second season in 2008 and remained so until 2018. (30 episodes).  The success of the sitcom resulted in other spinoffs, with Malika appearing in a couple of them.
In 2009-2010, she appeared in a couple of episodes of Kourtney & Kim Take Miami as herself and Khloe's friend.  In 2011-2012, she was one of the primary cast members of Khloé & Lamar, a show about Khloé Kardashian's marriage to NBA player Lamar Odom.  In 2015, she co-starred alongside her sister Khadijah Haqq in the short-lived (it was canceled after eight episodes) spinoff Dash Dolls, which chronicled the employees (known as Dash Dolls) of the Kardashian sisters' Dash clothing businesses.  The Haqq sisters were allegedly co-managing the store at the time.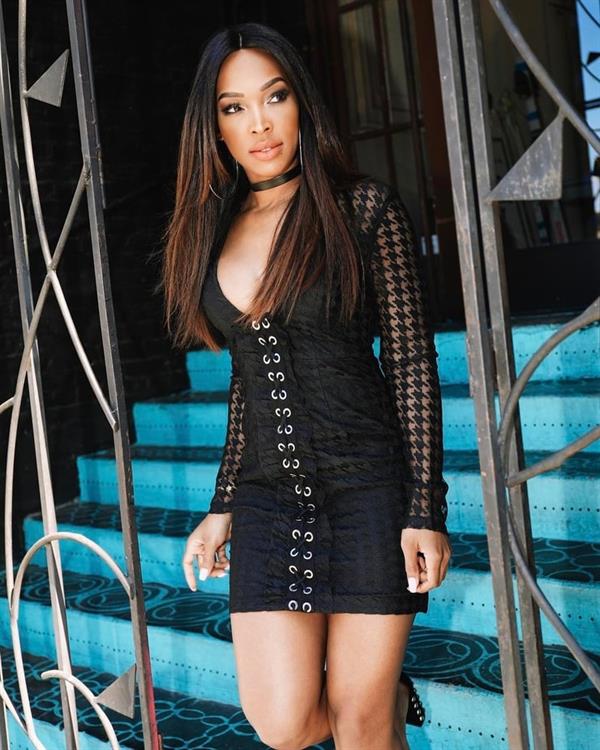 Her other notable involvement in a reality series came in 2018 when she took part in the 21st season of Celebrity Big Brother UK.  On Day 29, she was booted from the house.  Aside from this, she has made brief appearances as herself in a number of projects, including Omarion: Speedin (Video short-2010), Punk'd (TV Series-2012), I Am Cait (TV Series Documentary- 2015), and Famously Single (TV Series-2017). In 2021, she worked on a television documentary called The First Lady of Motown: The Claudette Robinson Story with her sister.
Facts and Trivia
Malika Haqq has previously worked as an actress before becoming known as Khloe Kardashian's best friend and a reality star.  Her first appearance was as a baby in the 1980s sitcom Benson in 1983.  She returned to television in 2004 as a guest star in an episode of Strong Medicine.  The next year, she received her big break in the comedy film Sky High, in which she co-starred with her sister Khadijah.
In 2019, Malika collaborated with Khloe Kardashian and Becca Cosmetics to launch a limited makeup collection called Becca BFF.  The following year, together with her sister Khadijah, she began appearing in Kin Community's Facebook Watch series called Side By Side where the sisters discuss life, beauty, love, and family. The series became popular and was later shifted to YouTube.
Malika Haqq has a sizable social media following, having over 6 million followers on her verified Instagram account @malika.  She has promoted a number of businesses through her account, including Smile Direct Club and Essentia Water.  In 2020, she will debut her Mama Mailka mommy-and-me clothing range for mothers and their infants in collaboration with fashion brand Naked Wardrobe.  She is also a brand ambassador for the fashion label Pretty Little Thing.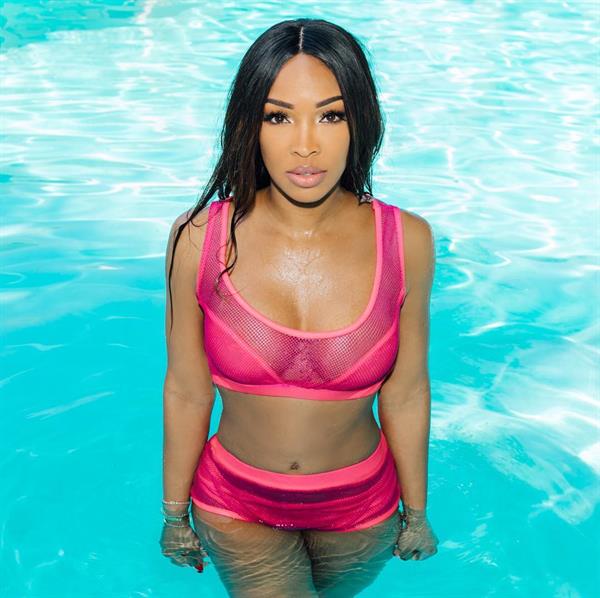 She appears in a television commercial for the Do Something organization in 2015.  Previously, she appeared in the Pizza Hut commercial Pick Your Pair with her sister.
In 2016, she dated Ronnie Ortiz-Magro.  She later started dating O.T. In 2020, Genasis and the couple welcomed a boy named Ace.  They divorced before their son was born.
Her Body Measurements
Malika stands 5 feet, 5 inches and she rocks a curvaceous 34D-26-38 figure.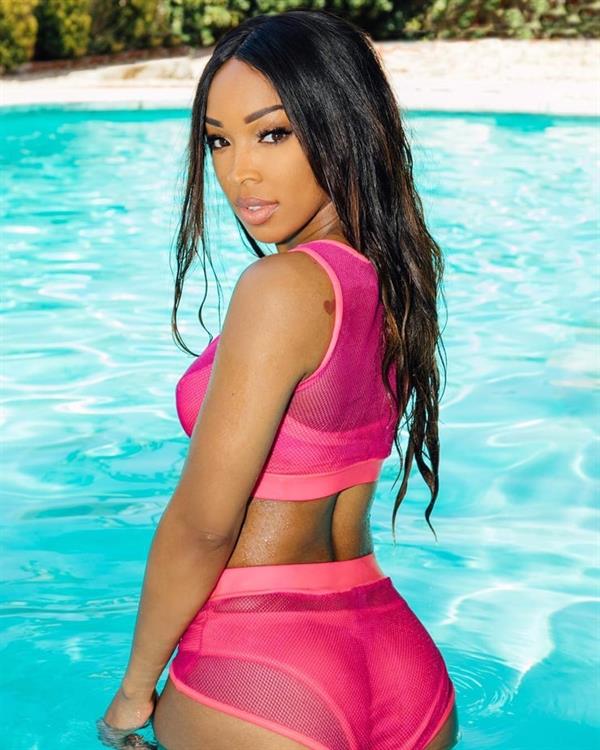 Malika Haqq Photos
Join her over 6 million followers on Instagram for her latest personal posts.
And do check out our Malika Haqq page for more of her gorgeous pictures.