Emily Blunt's name spread in the media like a storm. She is a British actress famous for her roles in "The Devil Wears Prada" and "The Young Victoria." Needless to say, she's an absolute icon. Discover all the facts that no one tells you about Emily Blunt below: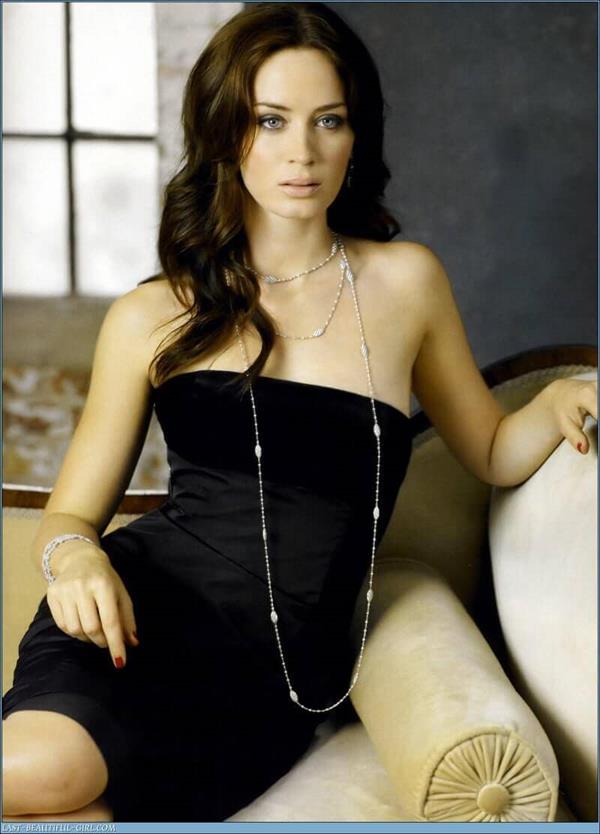 She Had A Problem With Stuttering
Emily has shared in interviews about how she decided to get into acting to help her with stuttering.
"I used to do a lot of funny voices and funny accents because I could speak more fluently if I didn't sound like me," she said to People. "It still comes back and flares if I'm really tired, or when I was pregnant, it was really prominent again."
Not only did Emily have challenges with stuttering but she also had a speech impediment that was so severe that she didn't speak at all.
As Vogue reports, Emily revealed to W magazine, "I was a smart kid, and had a lot to say, but I just couldn't say it. It would just haunt me. I never thought I'd be able to sit and talk to someone like I'm talking to you right now." She added, "I'd try to push the words out, but it was frustrating. My parents took me to speech coaches and relaxation coaches. It didn't work."
That's when her teacher suggested an excellent idea foe Emily to overcome it.
Emily continued, "Then one of my teachers at school had a brilliant idea and said, 'Why don't you speak in an accent in our school play?' I distanced myself from me through this character, and it was so freeing that my stuttering stopped when I was onstage. It was really a miracle."
Emily overcame stuttering at an early age of 12 with acting and trying new accents.

She Can Sing
Emily is an extremely talented person. Well, we saw her in her impressive acting performances. But this star can sing too. She was even offered a recording contract.
She was offered a music contract when she was studying at Hurtwood House School in Surrey.
She said to GQ. "It was just pop. The night before we were about to sign a deal, I just knew it wasn't right and it wasn't what I wanted to do, and I very unprofessionally pulled out at the last minute and upset everyone. I felt I wouldn't be taken seriously as an actress if I was up on a stage bumping and grinding."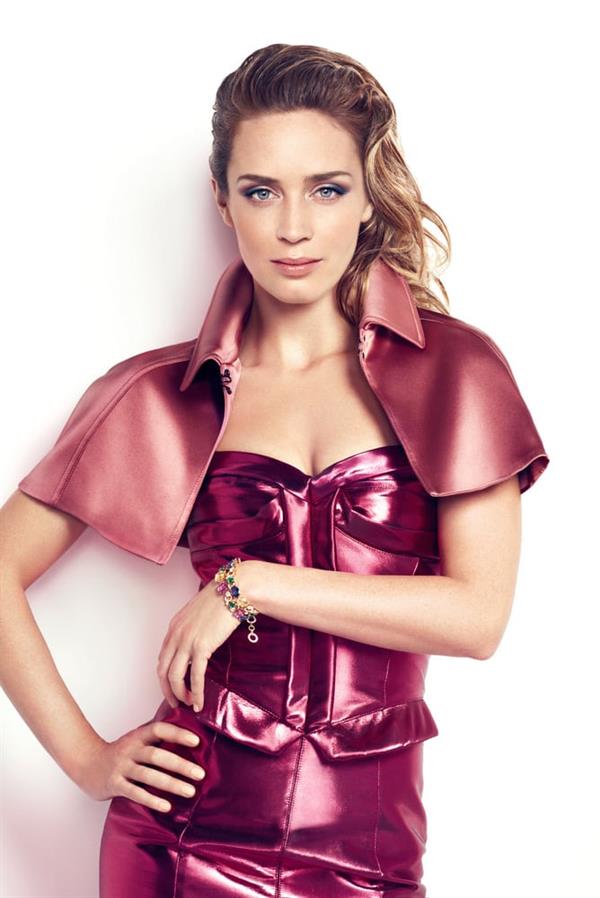 There's No Other Options For Mary Poppins But Her
Emily loves a challenge, and taking the iconic role of Mary Poppins was probably one of her most challenging roles. But when it's about finding the right actor for this role, Emily is the only option for the role. Rob Marshall, the director himself felt that she's the only actor for it.
"Rob [Marshall] basically said, 'If you don't want to do this with us, we are going to find something else, because we won't do it if you don't want to,'" Emily said to Vogue.
The director confirmed that it was true, saying, "For me, there was no one else but Emily… There wasn't even a possible other choice. She's rare in this world because she's incredibly warm and funny, and has a great deal of vulnerability as well. And at the same time, she's British and can sing and dance."
This only affirms that Emily is a versatile star.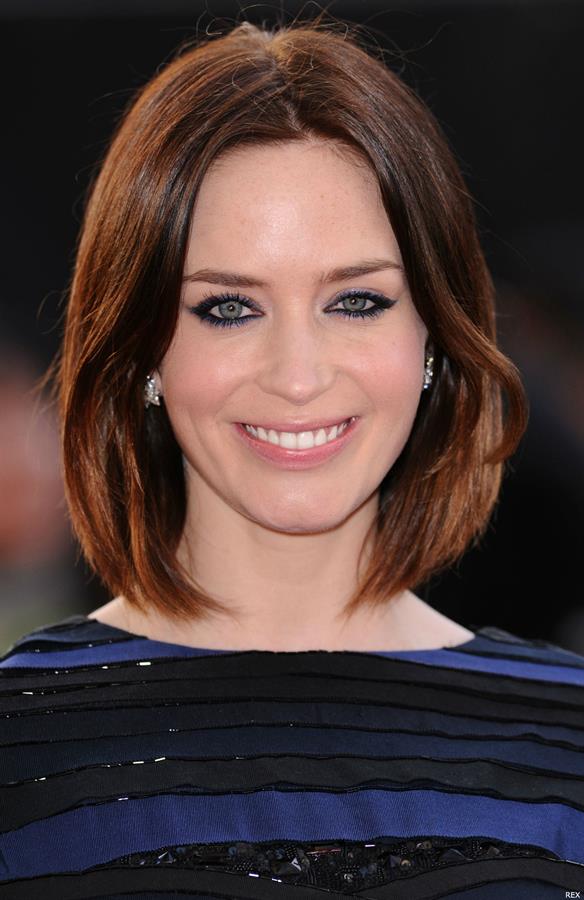 She's Married To John Krasinski
Emily is married to American film and TV star John Krasinski who is known for his role as satirical nice guy Jim Halpert on NBC's TV series, The Office. The two have been married for 9 years and they're really adorable.
Their first meeting was actually love at first sight. In 2011, John revealed during an appearance on "The Ellen Show" about the day that he and Emily met. He said:
"It was one of those things where I wasn't really looking for a relationship and I was thinking I'm going to take my time in LA," he said. "Then I met her and I was so nervous. I was like, 'Oh god, I think I'm going to fall in love with her.' As I shook her hand I went, 'I like you.'"
The two got engaged in less than a year. About a month later, John opened up in an interview with 'Access Holywood' about their engagement.
"She did cry after I cried and we cried and then everyone around us was crying," John said. "Then, I think people weren't really sure what was going on, but they were crying because we were crying. But it was great. At the end of the day she said yes which is great. It's a big part of this whole thing."
The two tied the knot on July 10, 2010, and had a romantic ceremony in Como, Italy.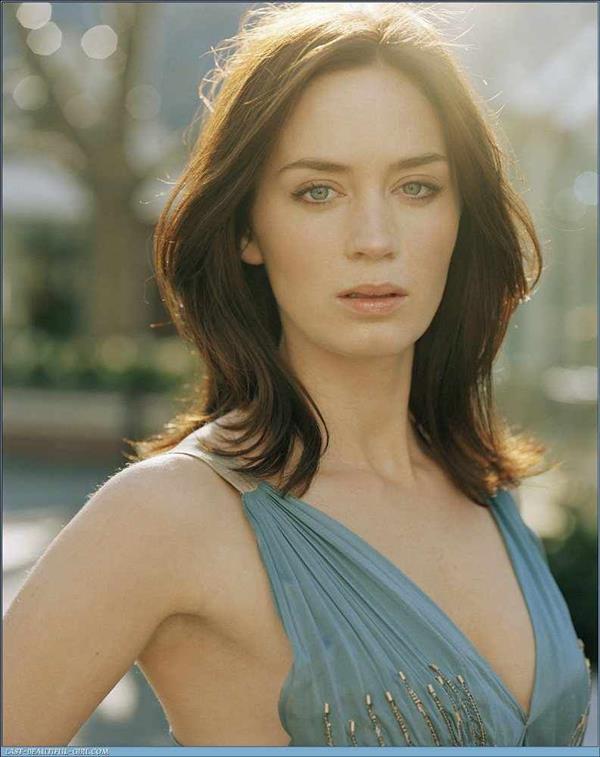 She Was Almost A Part Of The Marvel Cinematic Universe
Emily was almost a part of the Marvel Cinematic Universe. But scheduling problems prevented the actress from taking the roles of both Black Widow in Iron Man 2 and Peggy Carter in Captain America: The First Avenger.
"It was never the right time, really, and it just didn't work out scheduling-wise with those two," Emily told the Vulture. "It's always a difficult thing to talk about, because it's not fair to the actresses who ended up playing them, you know? It just wasn't the right time."
Also, her husband was almost became the Captain America. John auditioned as the Captain America, and he's really considered to play the role. And when he got the news that he did not get it. He did not take the news to heart.
"My agent called and said, 'They're going to go with Chris Evans,'" Krasinski said in the interview with Variety. "And I remember I said, 'Yeah, look at him. He's Captain America.'"
Many might think that the Emily and John would be feeling down for not playing the huge roles. But they considered that there are benefits and advantages of it.
"I don't think I would have been able to do a lot of projects that I've loved doing," Emily said to Yahoo News. "I think that was a nerve-wracking prospect for me to not be able to choose, and the choices I have are often all I have, so you can't really plan for anything else. You can't predict what's going to happen, what's going to catch fire and what's not, so if I make the choice for me, and not because I'm contracted, I think that's an exciting prospect."
"That's really interesting," the husband also opened up. "I think A Quiet Place definitely wouldn't exist. There are benefits, and Chris Evans seems to be having a wonderful time. I love Chris, I've been a friend of his for a while. Those movies are so much fun and I love watching them, I tell him I'm first in line to see his new movies. It's that zen thing of let life take you where it may and I never would have been here if I had gotten Captain America. I never thought about that, you just broke my brain."
A Quiet Place is a box office success, grossing over $340 million worldwide, and has received positive feedbacks by many critics.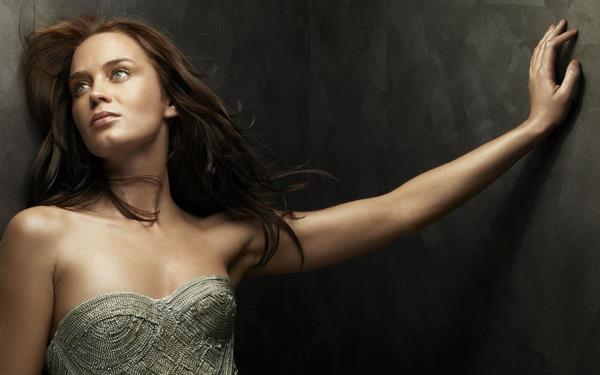 She Was Told That Working With Her Husband Will Lead To Divorce
The couple are both actors and work in the same industry, but they didn't work on the same project until 2018.
Their first project together was the 2018 box office horror movie 'A Quiet Place', John wrote and directed the movie and they both starred as married parents.
The actress told that people warned her against working with husband and that they're going to be divorced by the end of the project. But the truth is, working together just made the couple closer.
"You go into this process not knowing what it's going to be like," Emily said as reported by People. "A lot of people were like, 'You're going to be divorced by the end of it,' but we were so much closer. I think the discovery of how we collaborated and could create something together was just so special."
John 's experience working with his wife is also very positive.
"I've always been the biggest fan of her, but not until you're in the room when she does what she does do you know why she's so phenomenal," He said during an appearance on "The Tonight Show. "She's unbelievable. The most talented, powerful … kindest person. She makes everyone around her better. So honestly, that was my experience."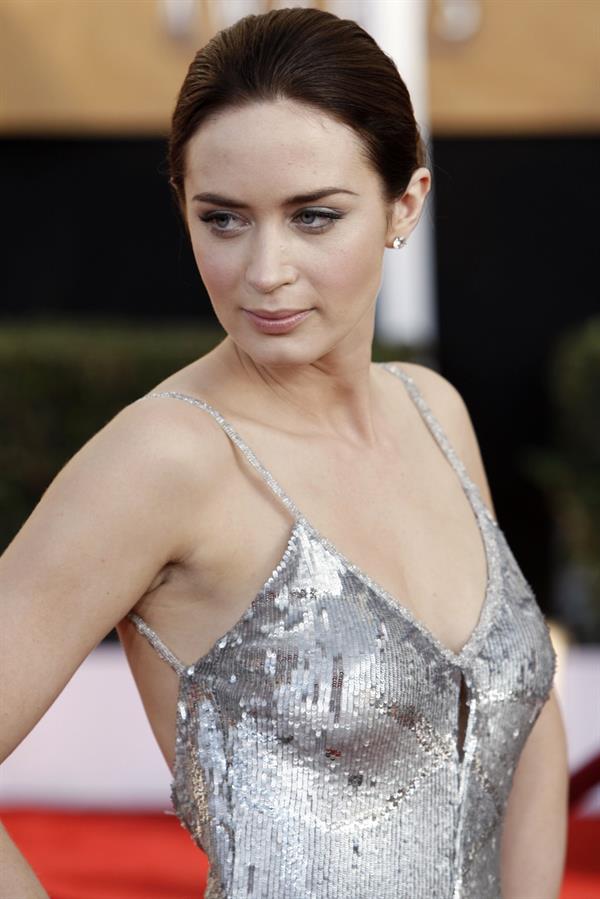 She Wants To Flip Houses
Emily is an extremely versatile actor. She has won multiple nominations and awards. She's successful in her own field. But there's one job that this actress really adores. She even considered it her dream job.
"It would be my dream just to flip houses. I adore renovating," revealed Emily in an interview with Vanity Fair. "I love working with different materials and coming up with a different story for each room. I am Pinterest-mad."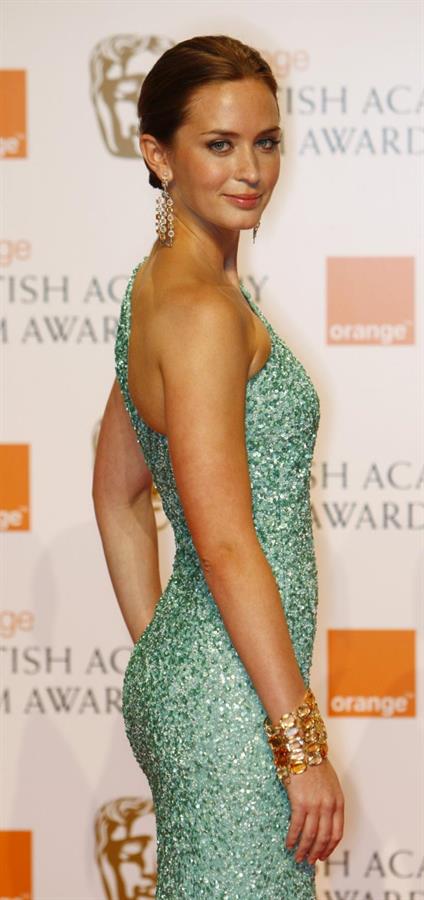 She's Also A Great Cellist
Many of you are impressed with Emily's versatility. And there's another talent that we can add into her resume. This beautiful star is also a master cellist. Yes, she learned how to play the cello when she attended a coed boarding school back in the late '90s.
She can be seen showing off her cellol skill in the 2004 movie My Summer Love. It was one of her earliest films and she was quite young in the movie.
Seriously, is there anything this beautiful actress can't do?