Elizabeth Olsen is the younger sister of celebrity twins, Mary-Kate and Ashley. And she is absolutely beautiful.
If you're a fan of the Marvel Cinematic Universe, then you definitely have encountered Elizabeth. She has been casted as the powerful Scarlet Witch. But there's more to discover about this striking star. Check out below some of the most fascinating facts about Elizabeth.

Growing Up, She Didn't Let People Know Her Last Name
Elizabeth grew up with two famous huge sisters ahead of her and she was trying to isolate herself from the fame of her sisters. She did not try to get special privileges for being the younger sister of the very famous celebrities. While Elizabeth was in school, she used Elizabeth Chase as her full name for a while. She wasn't embarrassed by her twin sisters, the young Elizabeth just wanted to be able to live her own life. This was her way of showing how successful she could be even without taking advantage of her sisters' massive popularity.
Yes, the actress does not want to let people know her last name to get ahead. But there's one exemption on this rule.
Elizabeth opened up the details behind the one way she uses her real last name to her advantage. She said in an interview with Bon Appétit magazine:
"I only use it at Il Buco in New York, because it's one of my favorite restaurants. If they say they're booked, then I'm kinda like, 'Okay, well, I'm in the computer…'"
The actress does not expect everyone to accommodate her every need nor she abuse her privilege. We bet most of us would abuse it generally every time if we are in the same situation. Applaud for this beautiful actress for using the advantage in only one perk.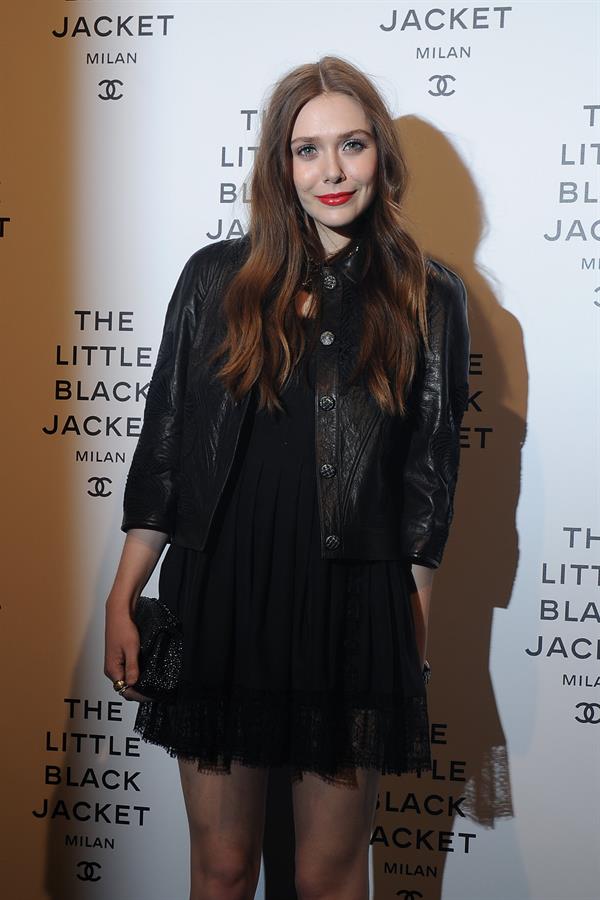 She Grew Up On TV And Sets
Elizabeth's twin sisters starred in the sitcom Full House. It started in 1987 , about two years before Elizabeth was born. Growing up, it was just normal for Elizabeth to visit sets on her sisters' films. She even called it 'simply life.'
"It was just normal. … It was never weird," Elizabeth told Danny Pellegrino on his podcast Everything Iconic.
She also told SFGate, "When my brother and I would get picked up from school, that was our after-school care."
"It was really hanging around on set, so every once in a while, they'd ask us, 'So, do you guys want to be in this one? We'll put gum in your hair.' To me, it was never acting. … It was silly and fun.".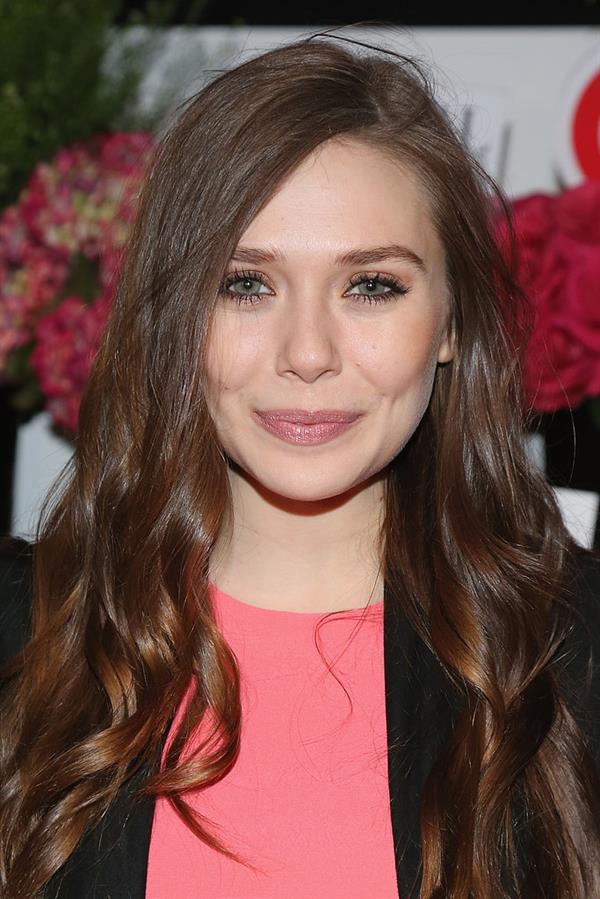 She Loves To Cook
Elizabeth loves being in the kitchen. She's into cooking. On her 23rd birthday, she did not have a huge typical party. She just bought a new collection of pans and pots for her cooking.
She opened up about this hobby on The Tonight Show and said:
"I look at some actresses and say, 'There's no way she eats'. That's not me – I get way too much happiness from good food." She certainly doesn't pile on the weight if she is as much of a foodie as she maintains anuyway…
Perhaps Elizabeth will have her own cooking show in the future. Who knows?!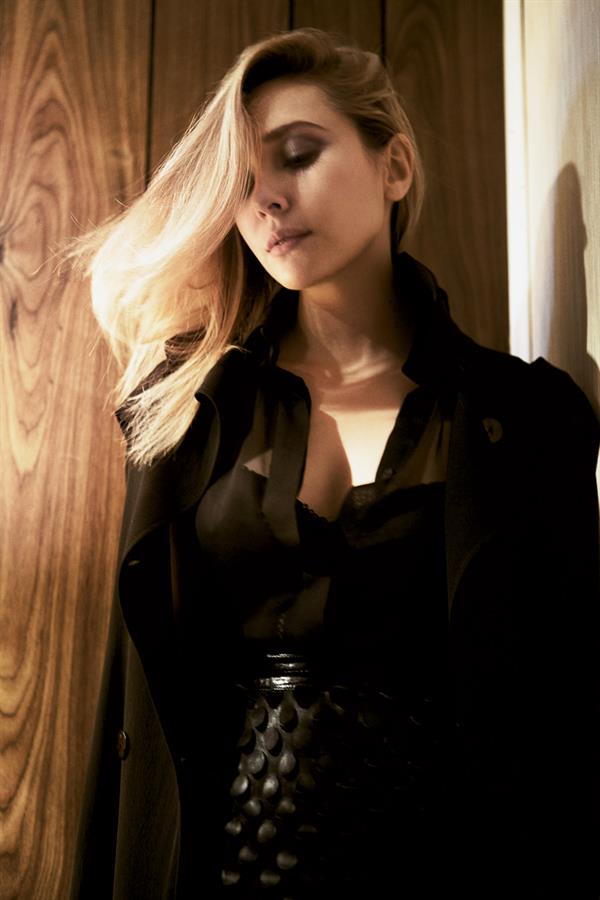 Her Twin Sisters Founded A Fashion Line Named After Her And Her Brother
Elizabeth's twin sisters may have been super successful child stars, but the two have since moved into fashion industry and many of you may be aware of their fashion line. But only a few know where they got the company name 'Elizabeth & James'. It was named after the twin's siblings: Elizabeth and older brother James. Sweet, isn't it?
Elizabeth & James was launched in 2007. It offers a contemporary collection of vintage gowns and personal pieces. It also provides contemporary clothing, jewelry, handbags, fragrance, eyewear and more.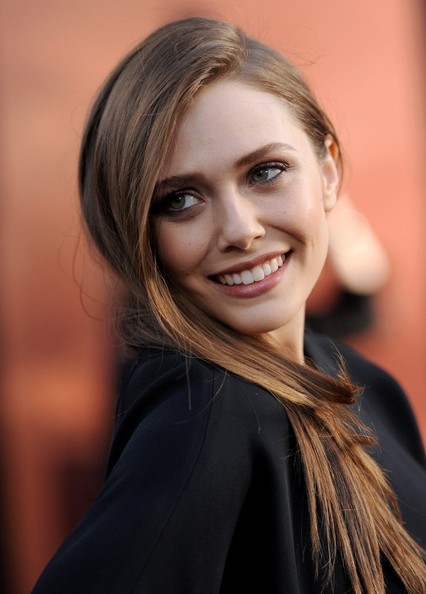 She Attended Ballet Lessons
It is no surprise for us to know that she attended ballet lessons since she grew up in a family who are renowned for performing. As a child, Elizabeth received ballet and singing lessons. She also started acting at a young age, with appearances in her sisters' films.
Although, Elizabeth was extremely talented, she was kicked out of her lessons for poor attendance. But her attendance was often down to filming her sisters' movies.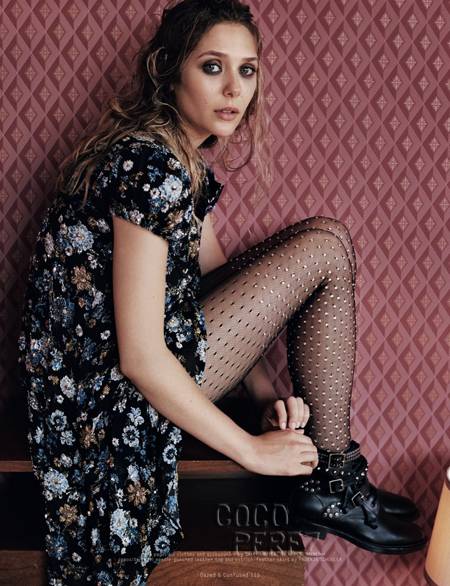 She Studied In Another Continent
Elizabeth studied in Russia as a part of her college education. She went to Russia to study at the Moscow Art Theatre School for a semester.
"My teacher was teaching me the whole Stanislavsky training, and I love Chekov, so I really wanted to go," the actress said to Nylon. Apparently, Elizabeth can speak a little Russian, but she wasn't able to develop the skill.
Although she only studied there for a short time, her education there appeared to be very formative for her. "[It was] really physical. I don't think there's better theater in the world than in Russia. …The semester I studied at the Moscow Art Theatre was much more about using your imagination. I thought a lot about theater in my life when I was there," shared with the local New York City paper The Village Voice.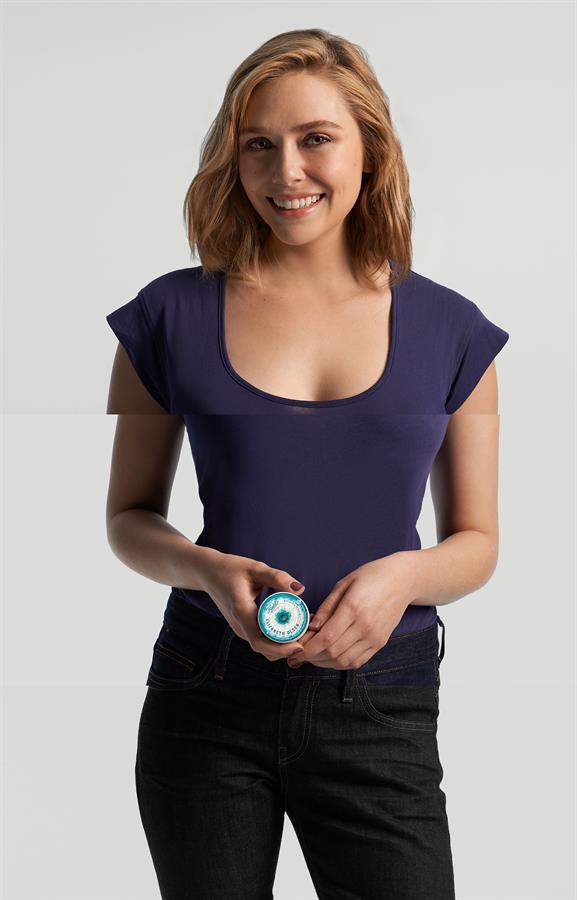 She's The Scarlet Witch
This may be the most well known thing about Elizabeth, she played as the Scarlet Witch in the Marvel Cinematic Universe.
Scarlet is a powerful sorceress and possesses abilities to alter reality in unspecified ways. She is often emotionally unstable with many dark encounters in her past. But the real actress who played the character is not what you would consider one-dimensional.
"She got so angry when she found her kids weren't real that she killed all the mutants," said Elizabeth in Harper's Bazaar. "There was so much emotional depth to her and then there's the fact that she is her own villain because of her inability to understand what her powers are and how to control them. I'd like to be more like her where I am always emotional. But to be in this world and to be able to function in it, we should probably put on our layers of socially correct behaviour."
The fictional character Scarlet Witch is later depicted as a member of the Avengers superhero team.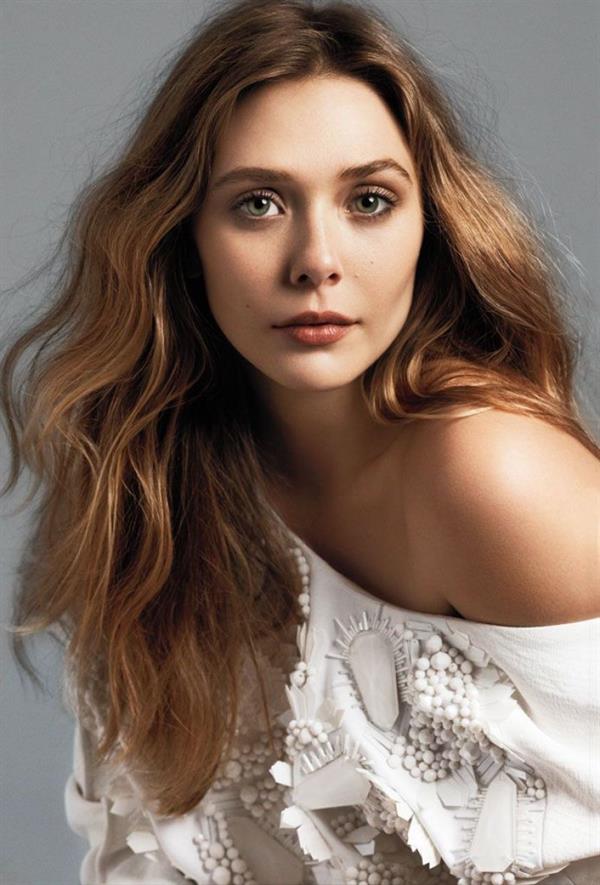 She's Glad Marvel Bosses Don't Have Strict Food And Exercise Rules
It would be a lot of pressure to play a superhero character as hype as Scarlet Witch. You might think of the physical demands it entails. But Elizabeth was glad that the Marvel Studios bosses refused to implement strict dieting and exercise rules for the actors.
"The thing with Marvel is they never tell you to get into shape," she told The New York Times. "They just hire the people and let them figure out the way to express the character. They will set you up with a trainer if you want, but that's it."
"I hear stories of actors being weighed for a role. That sounds horrible," she said.
But Elizabeth was really into working out even if she isn't forced to go hit the gym. She did Muay Thai and claimed that going to the gym helps her brain to work better.
"I do change it up depending on the gig," she said. "For Captain America: Civil War, I was doing Muay Thai. It's not the most comfortable thing, and I don't do it anymore. (But) I do love going to the gym. I love it because my brain works better, and I don't want to think about eating restrictively."
Elizabeth has a history with panic attacks and exercise is her way of fighting it.
"When I was 20 and living in New York, I started having severe panic attacks. It was really bad, like I was going to pass out," she remembered. "I remember not being able to cross (the road). I had to stand next to a wall so I didn't fall over."
"It was then that I found yoga to be really helpful and when fitness became a big part of my life again. I found that after a hard workout, I could sit by myself at a restaurant."
When it comes to her diet, she does not overthink it.
"I eat healthy, but I try not to overthink it. If I have a big premiere to go to, I might just have a lot of soups the week before. That's really the only time I do anything approaching a diet," she said.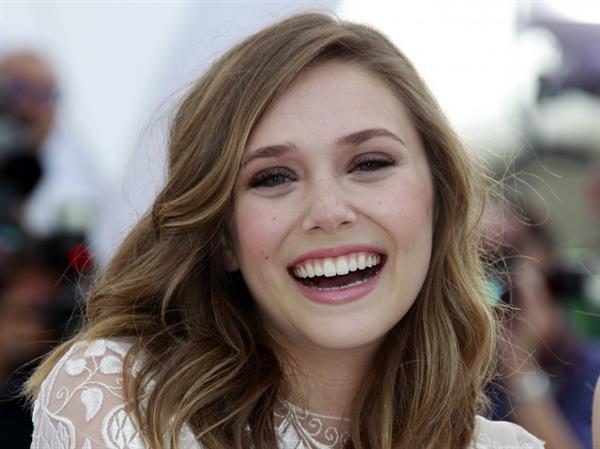 She Lives Low Key And Values Privacy
A quiet life and privacy has been valued by Elizabeth despite the fact that she grew up with her huge twin stars.
"There are ways you can be private – my sisters are intimately private and I respect that," she shared in Harper's Bazaar. "They showed me that you can be private, but also accessible to journalists, for those reasons. It's helpful and I learnt my value system from them. They've always had the greatest friends and so have I. People always ask, 'was it hard for you to make friends once you started working?' And I'm like, 'what are you talking about? No.' I already had those and the ones I made through work are great."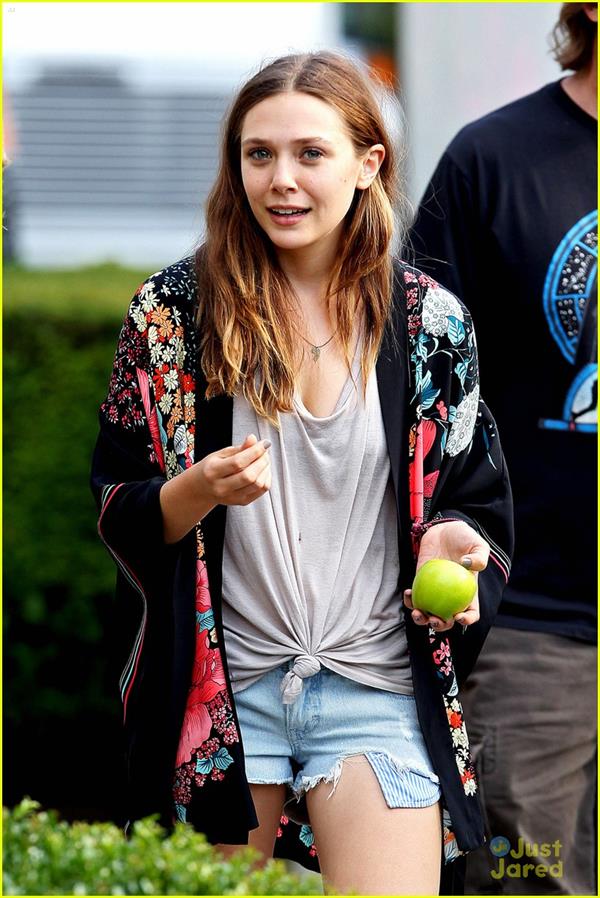 She Auditioned For Some Roles And She Keeps Things Cool
A typical actor would really feel nervous when it comes to auditioning. Some might even freak out because they just can't control their emotions. But for Elizabeth, she manages pretty well to keep things cool during auditions.
The actress revealed about how she stays calm during auditions. She said, "I really actually enjoy auditioning. I believe that you are only in control of so much. So, whatever you are not in control of you can't worry about. So, one of those things is what the director wants to cast, what he wants them to look like, does it work with his idea or not. You just try to be present for this amount of time."

She Auditioned For The Role  As Daenerys Targaryen
As we know, Elizabeth loves to go on auditions. But there's one audition that she would not totally forget and she considers it her most awkward audition. She's referring to her audition for the role as Daenerys Targaryen in Game Of Thrones.
Speaking at Vulture's Emmy studio, Elizabeth opened up that she will always remember it for all the wrong reasons.
"When I first started working, I just auditioned for everything, because I like auditioning," the actress said.
"And I auditioned for Khaleesi. I forgot that. It was the most awkward audition I'd ever had."
Elizabeth explained that she had struggled to use two different accents while she auditioned with one of Daenery's monologues.
"She's making this speech to thousands of people about how she's their queen. They didn't know if they wanted a British accent or not. So, you did it in both," she said.
"It was terrible. Anytime someone says, 'Bad audition story.' That's one I remember."
Although Emilia Clarke has played remarkably impressive in this role, we still adore you Elizabeth!