Maria Sharapova was born on April 19, 1987 in Nyagan, western Siberia. She's not just a Tennis Pro, she was ranked number 1 in 2005 and 2012. And she is undeniably a very beautiful athlete. Let's discover more about this star athlete. We bet there's a lot more things that you probably did not know about her.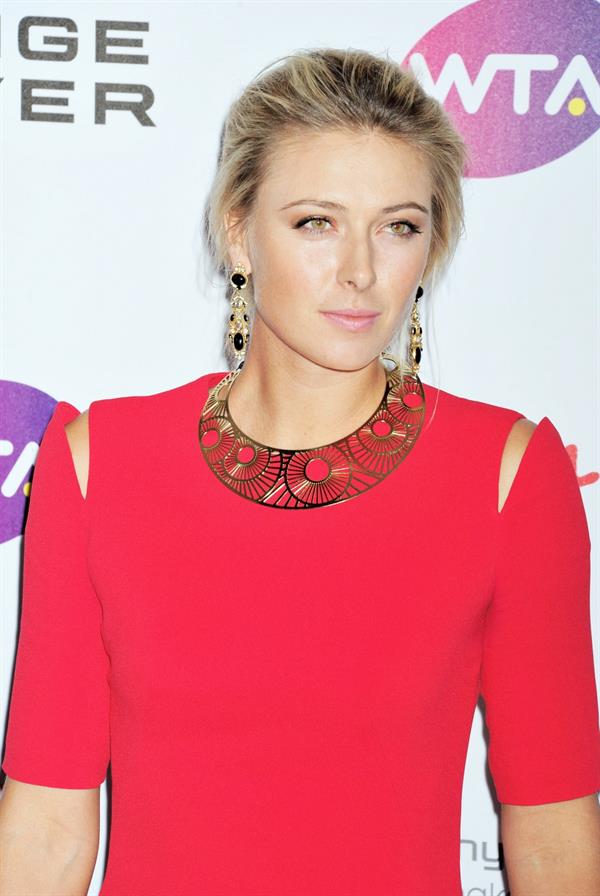 Het Family Had To Flee Their Home
Following the Chernobyl disaster, Sharapova's family had to flee their home. – the family did not want to be exposed to the harmful radiation that followed in the wake of the disaster.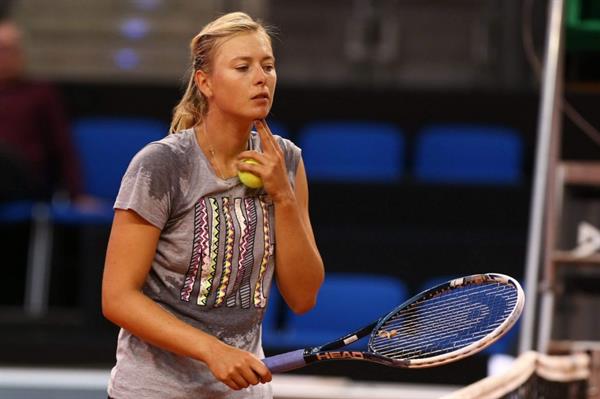 Her Talent Was First Spotted By Martina Navratilova
Sharapova's tennis talent was spotted by tennis legend Martina Navratilova. After she watched how the 6-year old Sharapova play, she told Sharapova's father, Yuri Sharapova that his daughter was specially gifted. She also suggested she should receive professional training at IMG Academy in Florida.
About three years later, Sharapova would eventually be enrolled in the Academy with a full-time scholarship.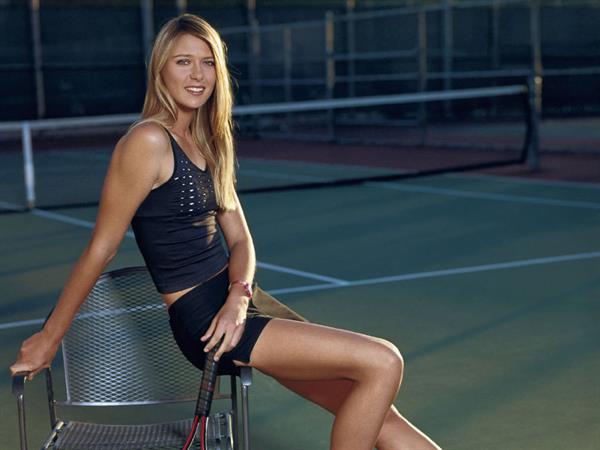 She Emigrated To Miami To Pursue Tennis
After her father was told that she should receive a professional training, she and her father emigrated to Miami to pursue her tennis potential. At that time, neither of whom can speak English and they only had $700 that her father borrowed from Sharapova's grandparents.
Sharapova's father was really supportive to her. To fund her training till she was old enough to be accepted in the Academy, he took to doing odd jobs like washing dishes. He was also coaching Sharapova on public tennis courts. In 1995, Sharapova joined IMG Academy.
She was without a mother in her early stay in the US until her mother was finally approved a US visa in June 1996.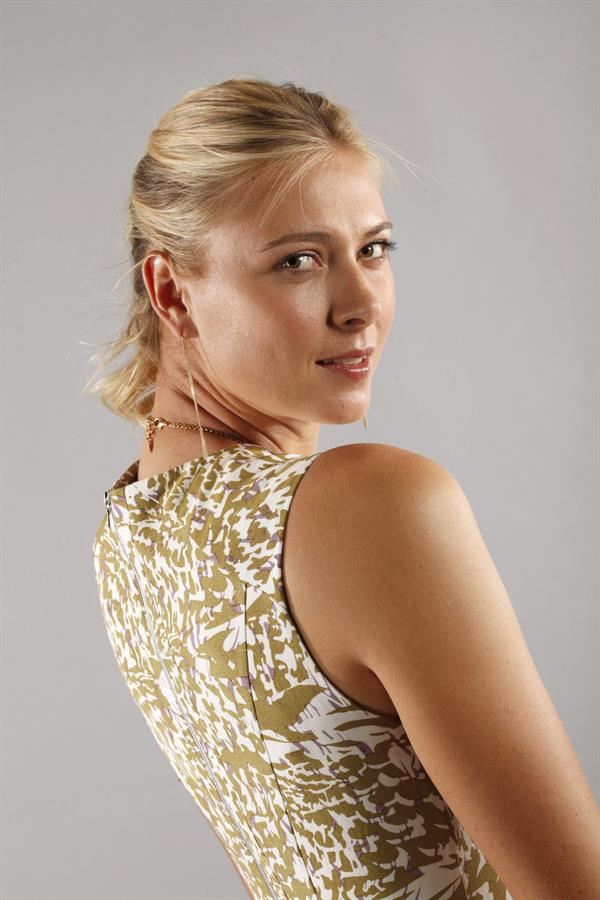 She Was The Most Searched Athlete In 2005 And 2008
At only 17, Sharapova made headlines by winning the 2004 Wimbledon title and reached the top of the WTA rankings. Her name was immediately all over the world.
"It was a tremendous victory, but also a very sudden amount of attention and responsibility," told Sharapova in an interview with Sportsnet. "I was quite young, and there was a very strong drive to push myself even harder. When you accomplish a win at Wimbledon, the idea of what's next becomes even more important."
In 2005, she became the first ever Russian female tennis athlete to be ranked No.1. With this massive amount of achievement, she became the most searched athlete on Yahoo in 2005.. And she's held this position more than once. She was the most search athlete once again in 2008.
Even becoming one of the most popular athletes in the world, Sharapova is not bragging about it.
"I'm not a bragger, but I can easily attribute it to having truly amazing fans," she told in the same interview. "I'm fortunate to have had a lengthy career, and the fans have stayed loyal. I try to work really hard and be an example for modern women."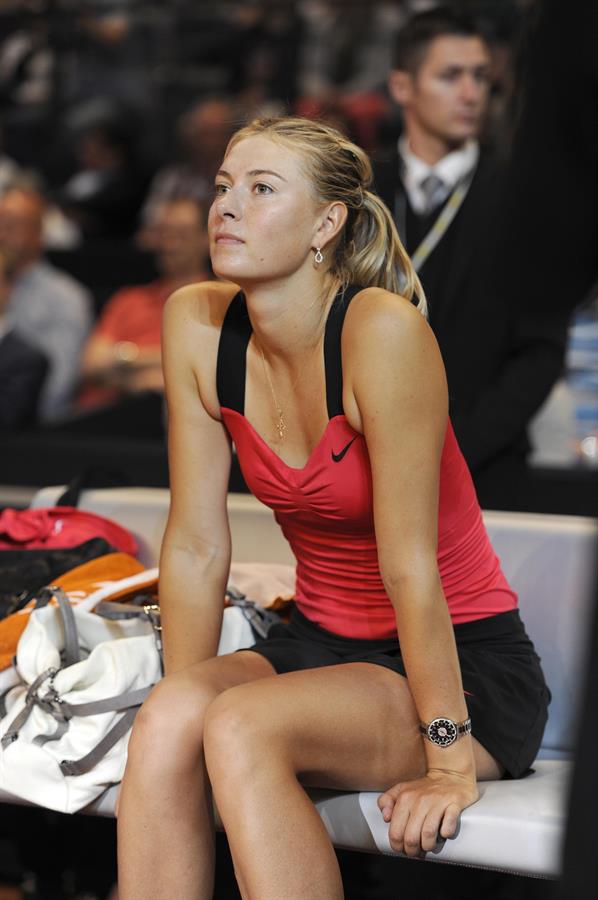 She Completed A Career Grand Slam
The Grand Slam tournaments, also called majors, are the four most important in all tennis activities. A career grand slam refers to when an athlete wins all of those 4 namely, the Australian Open, the French Open, the Wimbledon, and the US Open.
Sharapova has completed the career Grand Slam, having won Wimbledon in 2004, the Us Open in 2006, the Australia Open in 2008, and the French Open in 2012. It's tough to achieve just one of these huge 4 tournaments. How impressive would that be if you bag all of those? Yeah, Sharapova won them all.
"It's the most incredible feeling. I don't know what to say. I'm so happy. I've worked so hard for this," Sharapova said on the court after winning the French Open. "It took a lot to get to this stage and even more to win it. There are so many tough days where you feel like giving up, but you don't. It's been such a journey to get to this stage again."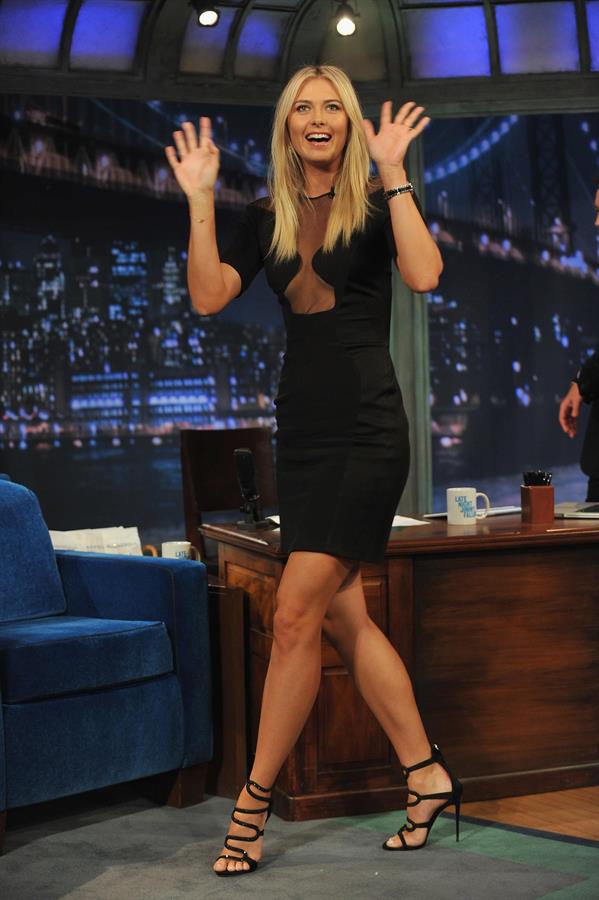 Her Message To Her Younger Self Is Inspiring
Needless to say that Sharapova is a seasoned athlete and has experienced ups and downs throughout her career. In an interview with W Magazine, she has an inspiring message to her younger self. Perhaps, the young ones can also learn some life lessons from her message. The athlete said:
"I would say, there's always going to be tough times and there's always going to be rough patches, and people might have expectations of what you do, or you might have your own expectations, but at the the end of the day, you have to go through these challenges because the way that you handle them will really decide how you handle the rest of your life."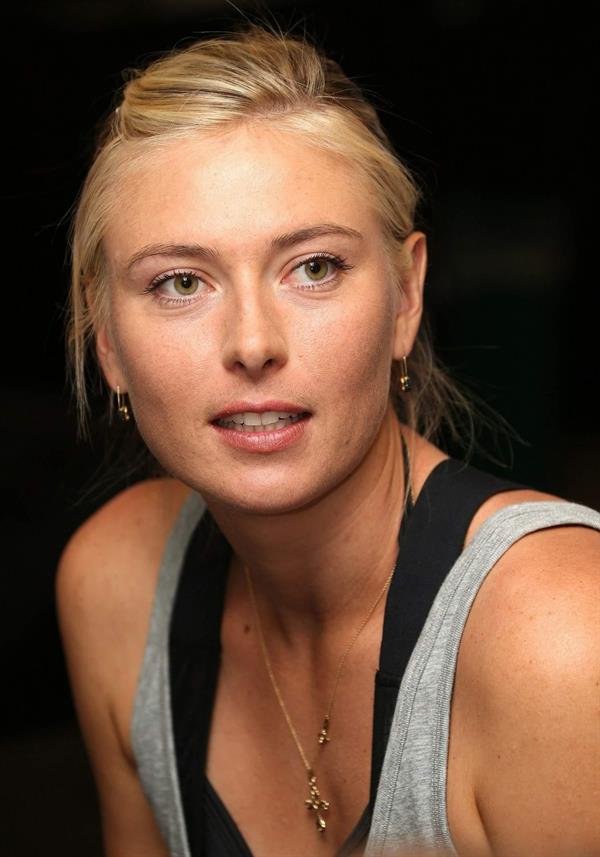 She Revealed How She Sees Herself 20 Years From Now
Sharapova shared her vision of herself 20 years from now. She mentioned she wants to be a mother and a good wife and more.
Earlier this year, Sharapova was asked in an interview how she sees herself in 20 years. The athlete replied: "I have energy and I hope by that time I will continue to have a lot of energy but I certainly want to be able to be a mother and a good wife and I want all those things but you never know where life will take you and that's the special thing about it.
"You wake up in the morning, you have a plan and my dad told me, You make a plan and God laughs at your plan. But I do not want to worry about what's gonna happen in 20 years. There is just more than tennis and from the moment you wake up to when you sleep, there are so many life responsabilities and I tried to be great at many things but I realized that's impossible and you have to focus, dedicate on one thing, you have to work on the others and try to get yourself good, so I like to keep things very simple, just try to improve and get better."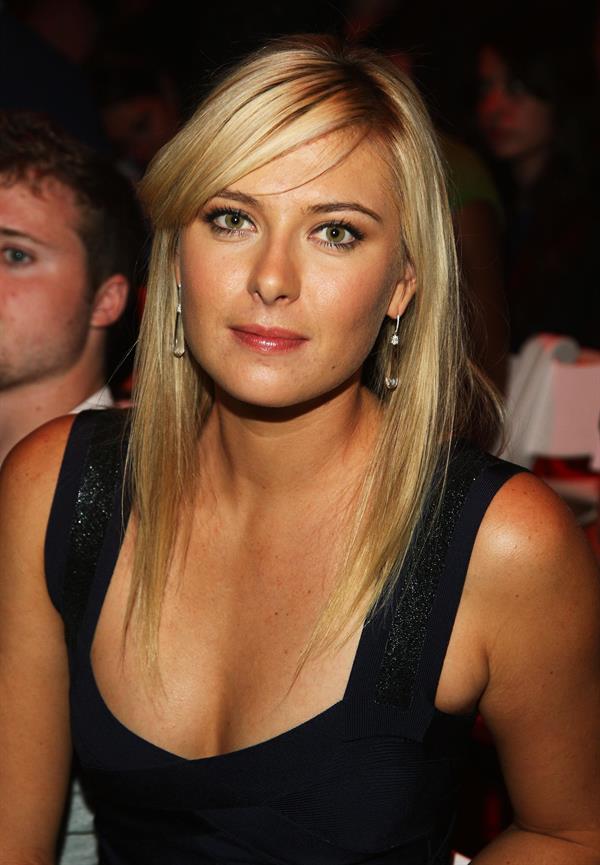 She Suffered From Shoulder Injury
Sharapova has suffered from shoulder injury and was forced to undergo a minor operation in March this year. She revealed that it is an injury that she had for a long time.
"With the shoulder, I mean, it's something that I've had for a long time. I thought the last five months I handled well because I knew I was doing the right thing," she said in TennisWorld.
"I was struggling in the Australian, St. Petersburg. I was finishing a match, and I was just not looking at my match, feeling happy winning or playing well. I was just thinking what I was going to do later after, in a few weeks, for my shoulder.
"I think I handled it with a really good perspective. But this is certainly not easy. I got myself to a good enough place to be part of this event, not be out of the draw. But it was obviously not the way that I wanted to perform here."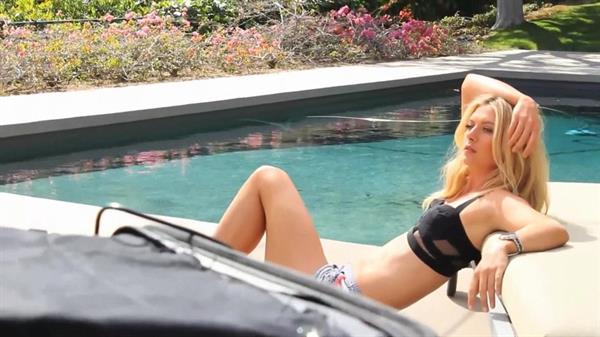 She Considered Staying In Shape While Injured As Twice The Work
Injuries are no joke and its one of the main challenges of athletes. She said that one of the greater challenges of while injured is maintaining match-level fitness.
"Sometimes when you're rehabbing an injury, I always think it's twice the work," the 32-year-old said. "You have to stay in shape and when you're playing tennis it's relatively easier. I love to eat so you have to make sure you find a way to stay in shape which is never easy.
It's a challenge for Sharapova to stay in shape and be court ready while injured. But the athlete still managed it like a pro. Well, of course she's a pro.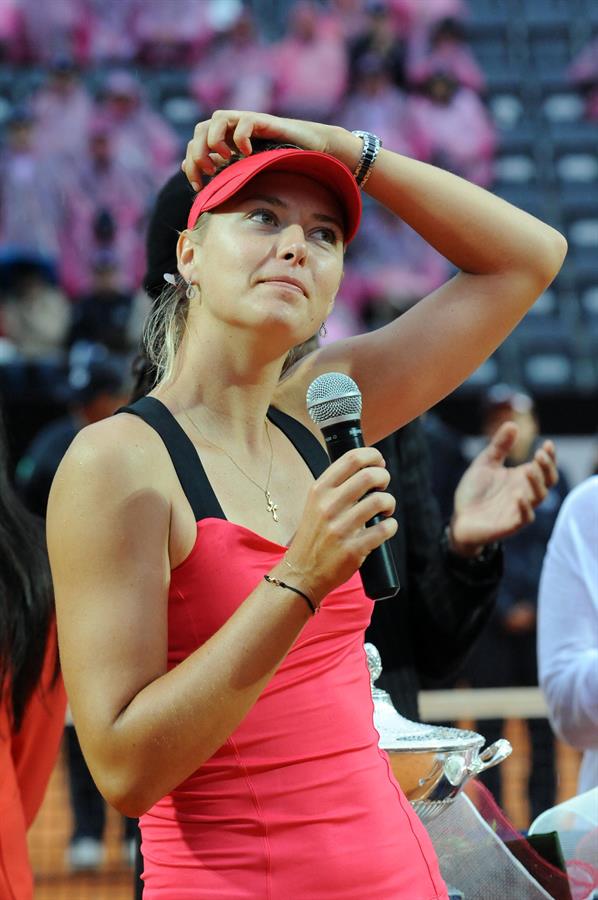 She Maintains A Healthy Diet, And Believes In Treating Your Own Self
For Sharapova, moderation is important. She tries to eat gluten-free meals and maintains to eat healthily food. She usually starts her day with a warm cup of water and squeezed lemon. She's also a believer of treating your own self and enjoying occasional relaxing moments.
"I don't like to overcomplicate things. When you're living a busy life, you always do the things you can control and make things easiest for yourself," she said in Grub Street Diet.
"But I'm also a big believer in treating yourself, and that comes from my childhood. You spend so much energy saying no to yourself, always restricting yourself, and not just in food but in life, and so I'm always a big believer that there are times you have to give yourself a treat. It takes a lot of energy to consistently say no to things you do enjoy.