Taís Araújo is one of the most beautiful I have ever laid eyes on.  Okay, not in person but still…  And I know that to some of you, she is also the most beautiful.  I mean, just look at this woman…
Everything about her is just attractive.  Her eyes, hair, body, her skin tone, her smile, her stare…  Everything!  You just won't be able to resist her if ever she saunters in front of you asking you to put on suntan lotion on her.
Who is Taís Araújo?
Taís is a Brazilian fashion model, actress, and TV host.  She is famous for her appearances in films such as Sparkling Girls (2012), Xica da Silva (1996), and Shades of Sin (2004).
She frequently portrays strong, independent women.
Her Early Life
Taís Araújo was born on November 25, 1978, in Rio de Janeiro, Brazil.  She is of African, Austrian, and Portuguese descent.  She is daughter to Ademir de Araújo, an economist and Mercedes de Araújo, an educationist. Taís is the second daughter of her parents, and her older sister, Cláudia Arajo, is a doctor.  Marcello Melo Jr., an actor, and singer, is her cousin.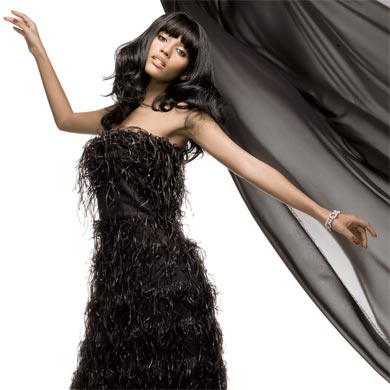 Taís spent her childhood in Méier, a neighborhood in Rio de Janeiro's North Zone, with her family.  Taís primarily attended private schools until the age of eight. She lived in Barra da Tijuca for most of her childhood, adolescence, and youth. In Estácio S.A., she studied journalism.
Career Journey
Her first notable appearance on television was in 1996, as the protagonist of Walcyr Carrasco's Brazilian telenovela Xica da Silva, which aired on Rede Manchete. In 2004, she played Preta in Joo Emanuel Carneiro's Da Cor do Pecado, and in 2006, she played Ellen, the comic antagonist in the drama Cobras & Lagartos.  In 2009, she made her primetime debut as Globo's protagonist, one of the Helenas created by Manoel Carlos in the telenovela Viver a Vida, being the first black woman to appear in a telenovela.
She played Maria da Penha in the telenovela Cheias de Charme in 2012, her fourth starring role.  Her sixth significant role was as journalist Verônica Monteiro in the technology-oriented television series Geraço Brasil, where she was part of the main storyline triangle with Cláudia Abreu and Murilo Bencio.
She starred in the musical comedy television series Mister Brau alongside her spouse Lázaro Ramos in 2015.  Tais is presently touring the country with her play O Topo da Montanha, which premiered in So Paulo in 2015 and got her a Shell Award nomination for Best Actress.  As a television host, she appears on the GNT network in the program Saia Justa.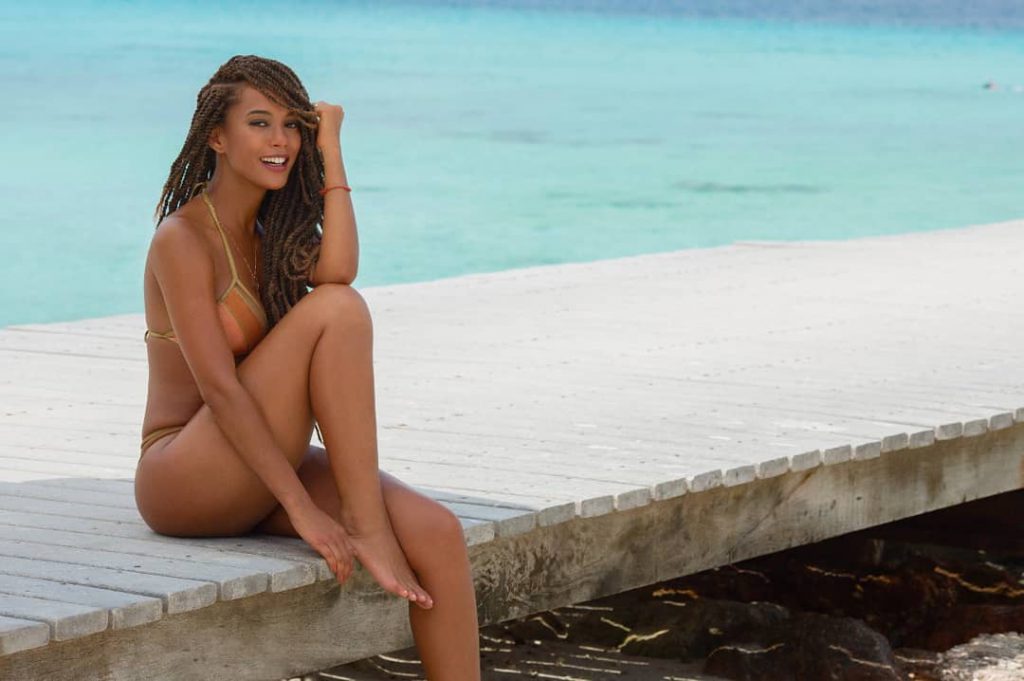 MIPAD named her one of the 100 most influential people under 40 in the world in 2017, and she participated in a debate at Columbia University in New York as a result. In a 2015 issue of the English journal The Guardian, the couple Tais Araujo and Lázaro Ramos were quoted as having appeared on Brazilian television in the series Mister Brau.  Vogue, an American fashion magazine, also named her one of the most warlike and stylish women.
She and her husband, Lázaro Ramos, were named the most powerful people in national showbiz on the cover of Veja magazine in March 2017.  UN Women Brazil, a United Nations institution for gender equality and women's empowerment, selected her as the Defender of Rights of Black Women on July 3, 2017.
Facts and Trivia
Taís was only 17 when she began playing Xica da Silva (1996) on television.  Because of censorship, a scene in which she bathed naked in a river aired on the day she turned 18.
As Preta in Shades of Sin (2004), she became Brazil's first black actress to lead a soap opera ensemble.
She was the first Black Brazilian actress to star in a Brazilian soap, Rede Manchete's Xica da Silva (1996).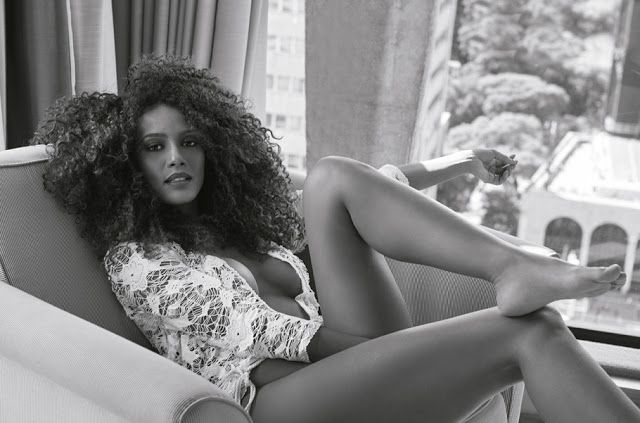 TAs a member of the group Negritude Junior from the late 1990s to the early 2000s, she dated musician and television broadcaster, Netinho de Paula.  After her engagement with Netinho ended, Tas dated and married jiu-jitsu fighter Marcio Feitosa, with whom she divorced in 2004.  She soon began dating Lázaro Ramos, whom she married in January 2007.  The stars decided to divorce peacefully in March 2008. Arajo began dating Allan Espinosa, the son of football coach Valdir Espinosa.  Months later, rumors spread that she and Ramos had reunited.  In April 2009, they announced their reconciliation. Joo Vicente, her first son, was born on June 18, 2011.  Tais announced her pregnancy in the middle of 2014.  Her daughter Maria Antônia was born on January 23, 2015.
In 2016, an opinion poll (Pesquisa Qualibest) pointed out Taís Araújo as the woman most admired by young people between the ages of 13 and 20, the fifth most influential artist on television and the internet in the country, according to the newspaper Meio & Message in partnership with Instituto Datafolha in 2016, and the fourth most influential in 2017.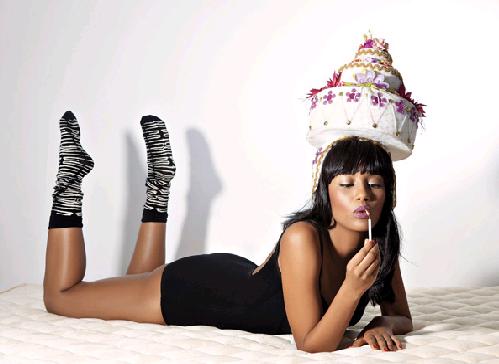 The following year, she was invited to participate in a Tedx talk in So Paulo, where she spoke to an audience of around 9,000 people about her experiences as a social activist in the fight for equal rights in society.  In the same year, she was named one of the 100 most influential Afro-descendant people under the age of 40 in the globe, and she accepted the honor in New York.  Also in 2017, she earned a tribute at the Claudia Magazine Award, of Editora Abril, in So Paulo, in the category hors concours, honor is given to persons who work for equality of rights in society.
Her Body Measurements
This woman stands 5 feet, 4 inches and she rocks a 33-24-35 figure.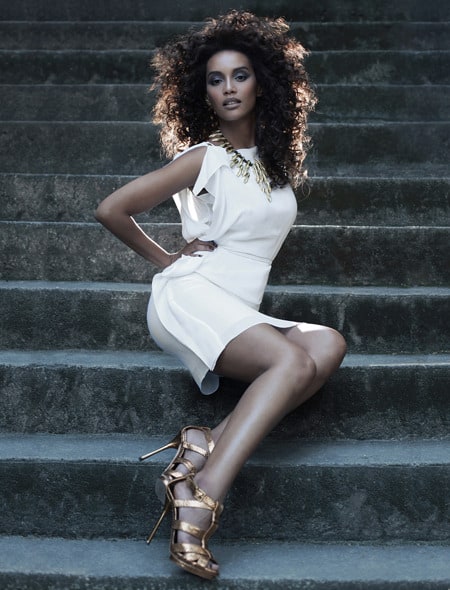 Taís Araújo Photos
Join her over 12.5 million followers on Instagram for her newest personal posts.
Also, do visit our Tais Araujo page for more of her gorgeous shots.