She possesses a summer look like no other.  Yup, Natalia Guimaraes will make you feel the sun's heat even on a cold winter night.  Oh, this woman is beyond lovely…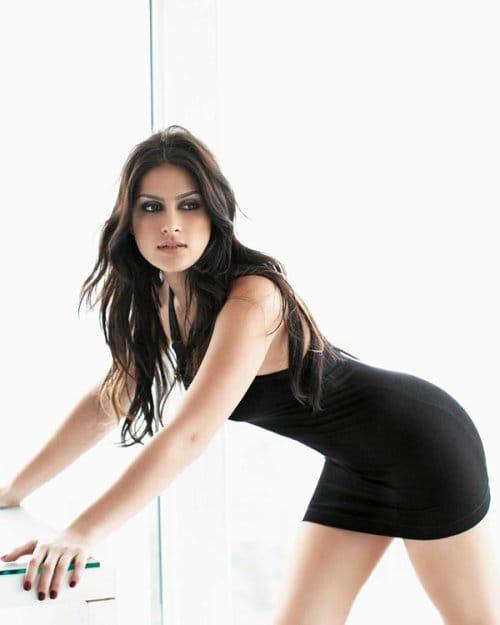 Natalia Guimaraes has got the beauty that you'd always wish to see at the beach (or anywhere, really).  And yes, even if you see her inside a toy shop on Christmas Eve, she would still remind you of that hot, sweaty, sweet summer day when you just ogled at women while swingin' on that hammock.
Who is Natalia Guimaraes?
Natalia is a Brazilian actress, TV host, model, and beauty pageant titleholder who won the title of Miss Brasil in 2007.  She then competed in Miss Universe 2007 where she eventually finished as 1st Runner-Up.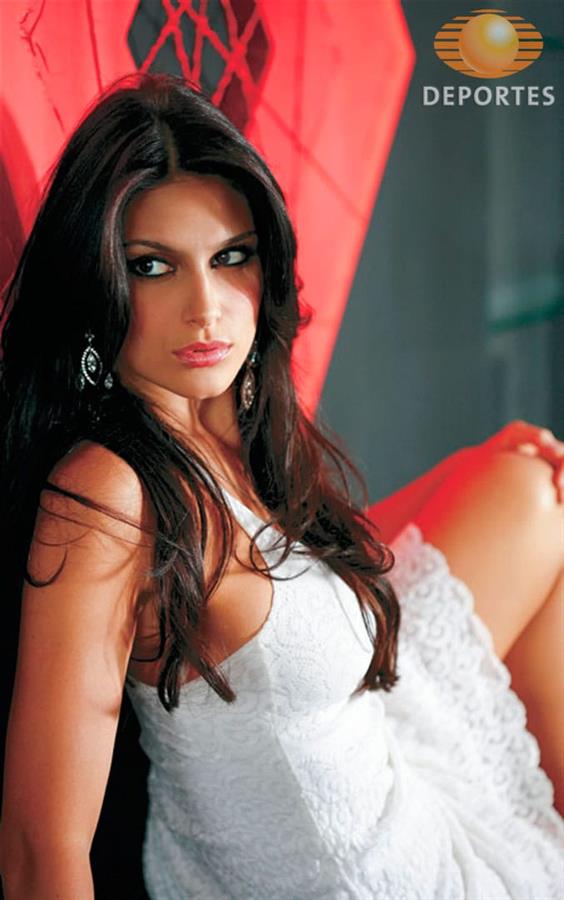 She also won the 2006 Top Model of the World International Pageant but gave up the title due to her participation in Miss Universe 2007 and her runner-up from the Philippines assumed the title.
Her Early Life
Natália Aparecida Guimarães was born on December 25, 1984 in Juiz de Fora, Brazil.  She began her modeling career at 15 years old and previously worked for Ford Models.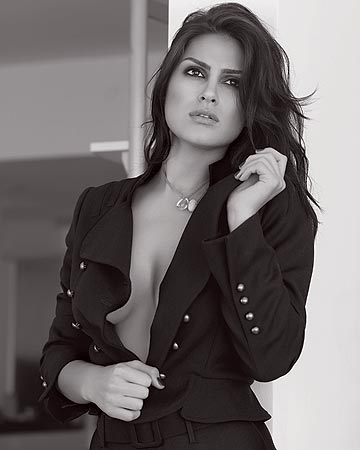 Career Journey
Natalia represented Minas Gerais at Miss Brasil in 2007, where she defeated 26 other contenders from the states and the Federal District of Brazil, earning the chance to represent her country at Miss Universe in 2007.  Natália represented Brazil at Miss Universe 2007 on May 28, 2007, in Mexico City, Mexico, where she competed to succeed Zuleyka Rivera of Puerto Rico and finished as 1st Runner-Up to Riyo Mori of Japan.
A Mexican television show questioned the people who they thought should have won the Miss Universe pageant the day following the competition.  Guimares received over a third of the votes in this poll.
Natália attended the Pan American Games opening ceremony in Rio de Janeiro with the Brazilian delegation on July 13, 2007, and carried the national flag.  The Miss Brasil titleholder also appeared on the TV show Domingo do Fausto in the reality show TV Dança no Gelo ("Ice Dance," an ice skating equivalent of Dancing with the Stars).  Natália also made a cameo appearance in the Rede Bandeirantes soap series Dance Dance Dance.  The episode with the beauty queen aired on November 12, 2007, in Brazil and the United States (locally by Band Internacional).  She was also approached about being a Victoria's Secret model.
Natália participated as the Queen of samba school Unidos de Vila Isabel in the Carnival parade in Rio de Janeiro, Brazil, in February 2008.  Later, as Ariadne in Caminhos do Coraço and its sequel, Os Mutantes: Caminhos do Coraço, both televised on Rede Record, she landed her first significant part in a telenovela.
Natália appeared in Bela, a Feia, Record, and Televisa collaboration Brazilian version based on Mexican La Fea Mas Bella, in 2009.  Her character was discovered dead on a beach in this telenovela.  Natália has hosted the Belo Horizonte part of the national morning newsmagazine Hoje em Dia since January 2010.
Facts and Trivia
Some Brazilian websites, due to the Miss Universe 2007 results, wrote her last name mistakenly, putting up Natália Rodrigues instead of Guimarães.  Actually, this confuses her with the telenovela actress of that name.
According to her parents, the choice of her second name is a tribute to Our Lady of Aparecida.  She took a package of medals of the saint and use one of them as an amulet at Miss Universe 2007 competition activities and telecast program.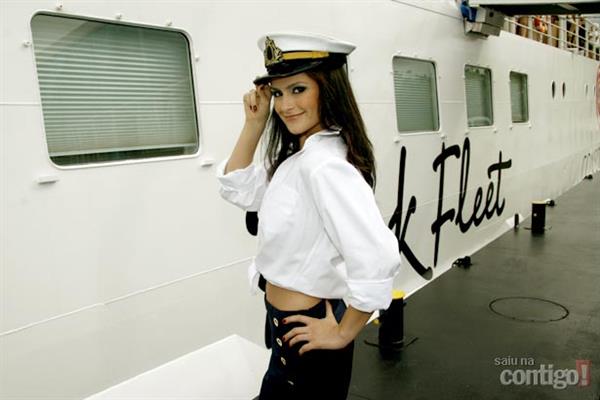 Natália was born with six fingers on her hands.  She inherited a genetic characteristic called polydactyly from her father, a congenital physical anomaly in humans; these supernumerary fingers or toes do not cause any problems to the carriers.  The characteristic was discovered by media reports.
Prior to her current career, Natália had an audition for actress in Rede Globo's telenovela Estrela Guia, but her father forbade it in favor of modeling activities.  After Miss Universe 2007, Natália resumed her auditions in the same station, but she was effectively rejected after her elimination from the Dança do Gelo competition.  After this, Natália accepted a guest appearance on Dance Dance Dance.
Facts and Trivia
Because of the Miss Universe 2007 results, some Brazilian websites misspelled her surname, stating Natália Rodrigues instead of Guimares.  This actually mistakes her with the telenovela actress of the same name.
Her second name is a dedication to Our Lady of Aparecida, according to her parents.  She brought a bundle of the saint's medals and wore one of them as an amulet during the Miss Universe 2007 competition and televised event.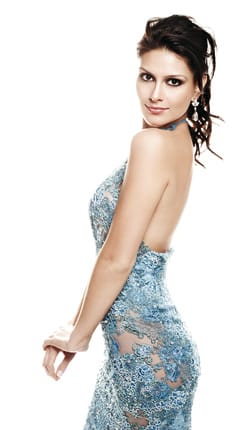 Natália's hands were born with six fingers. Polydactyly is a congenital physical oddity in humans that she acquired from her father; these extra fingers or toes do not pose any problems for carriers.  The trait was discovered as a result of media reports.
On August 8, 2013, Natalia and longtime boyfriend Leandro Scornavacca of KLB fame welcomed twin daughters Maya and Kiara.
Natalia Guimaraes Photos
Join her over 1.4 million followers on Instagram for her latest posts.
And do visit our Natalia Guimaraes page for more of her gorgeousness.