Borat made this country famous…  In a not-so-nice way.  Still, he made it wickedly famous. But in reality, Kazakhstan is a really nice and beautiful country full of uber gorgeous sceneries. And not only that… after this article, you would have another reason to visit this country.
Ah yes, we've compiled more than a dozen and a half Kazakh women for you to feast your eyes on. In no particular order of hotness again, ladies and gents…
Diana Korkunova
Diana was ambitious enough to become a successful model despite her short stature of 1.65 m.  Her ethnicity (she is half-Kazakh and half-Russian) has enabled her to become a well-known face in the beauty industry, earning her various sponsorships from companies such as Garnier.
Her work as an influencer, however, has made her world-famous. She is the first person who comes to mind when discussing gorgeous Kazakh ladies.  She is a true Instagram sensation, with over a million followers and paid agreements with well-known brands like as Schwarzkopf.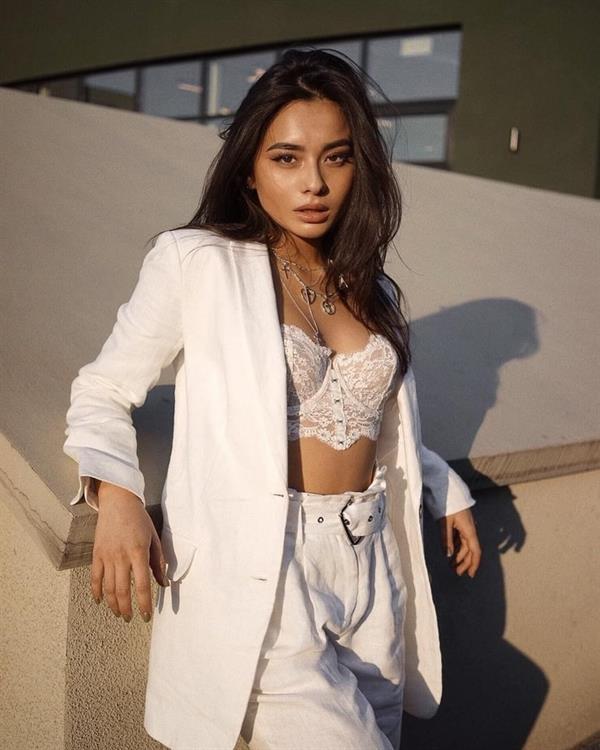 Diana Korkunova is also an absolute expert at keeping things fresh on social media.  Her images suggest that she is a typical millennial, but she enjoys spicing things up with a few steamy photoshoots here and there!
Aizhan Baizakova
Although she isn't as well-known as some of the other stunning Kazakh women on this list, Aizhan Baizakova deserves to be featured.  She has been attempting to carve herself a career in her native country as a social media celebrity and actress recognized for iр сен н.
Unfortunately, Ms. Baizakova is surrounded by controversy, and she is best known for her imprisonment in 2018.  After a party at an Almaty nightclub got out of hand, Zakova was arrested for three days and publicly shamed for not acting like a decent Kazakh woman.
Fortunately, Aizhan hasn't allowed the critics to stop her from doing what she loves.  She's as popular as ever on Instagram, with over two million followers, and she often publishes photographs from her daily life as well as her different modeling jobs.
Anna Kemp (Targoniy)
Anna Kemp is on her way to being one of the most famous Kazakh immigrants ever, with over 120,000 Instagram followers.  She works as a model, a science student, an activist, and a mother.  We like to refer to her as "the real-life Barbie" because her 54-centimeter tiny waist is what has made her so popular!
Of course, Anna's waist is real, and it's a result of good genes and a healthy lifestyle.  She enjoys athletics and remembers to stay active in order to keep her hourglass shape.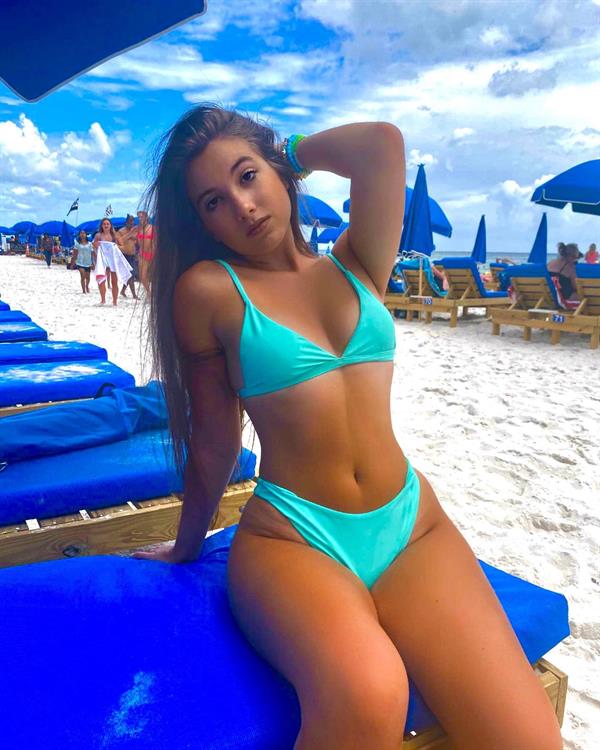 In fact, by consistently tweeting about her food and fitness programs, she has built a large following.  She's been known to work out twice a day, combining traditional ballet techniques with intense cardio.
Anna is currently working hard to establish a respectable online reputation.  She frequently posts baby pictures, but she is aware that her following also wants to enjoy her body.  Fortunately, she has kept her waist even after delivering birth – now that's dedication!
Aiday Issayeva
Aiday, who was born in 1989, is more than simply a gorgeous face.  Despite being one of the most stunning Kazakh ladies we've ever seen, she had no intention of becoming a model.  Her modeling career actually began when she was elected Miss Kazakhstan in 2013.
She then competed in the Miss Universe 2014 pageant but did not place.  In the meantime, she completed her studies at Kazakh National Medical University and became a doctor!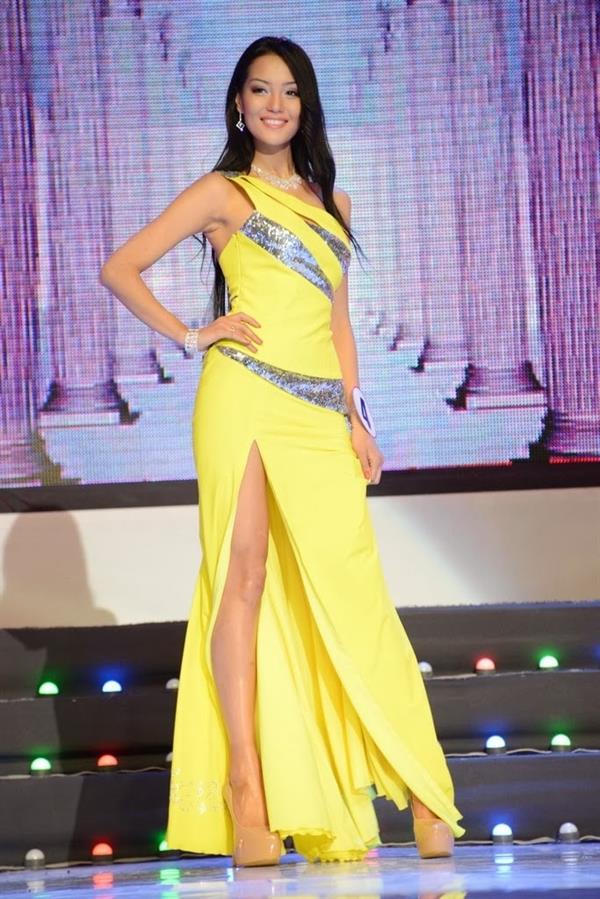 Aiday Issayeva is utilizing her intelligence and beauty to influence the next generation to take care of themselves.  She has over 1.4 million Instagram followers and frequently publishes photographs of herself at the gym or exercising.  She's also kept in the spotlight by expanding out and becoming a TV host.
Sabina Altynbekova
Hot Kazakh women may be found everywhere, including in professional sports!  Sabina Altynbekova is an excellent illustration of how beauty and volleyball complement each other.  She was a gifted student as a child, owing to her athletic parents.  It was expected of her to pursue a profession in law, or so her mother hoped.
Sabina's passion for sports, however, triumphed, and she became famous all around the world at the 2014 Asian Junior Women's Volleyball Championship in Taiwan.  It's unusual to see a beautiful girl devote herself to athletics instead of modeling.
As a result, she has garnered a lot of attention, allowing her to advance her profession, obtain endorsement deals, and become an Instagram celebrity.  She currently has over 830,000 followers and frequently publishes volleyball photos as well as some stunning selfies.
Bibigul Aktan-Suyunshalina
Without Bibigul Aktan-Suyunshalina, our list of the most attractive Kazakh women would be incomplete.
Bibigul's acting career was essentially predetermined when he was born in 1992 to a film director and a screenwriter.  She was initially featured in an advertisement when she was one year old, launching her modeling career.  Her acting career, however, took off when she was cast in The Thunders: House of Hope.  Bibigul's big break came with the role of Eli in Virtual Love.  Her most prominent roles include Vyzhit posle and Astana – My Love.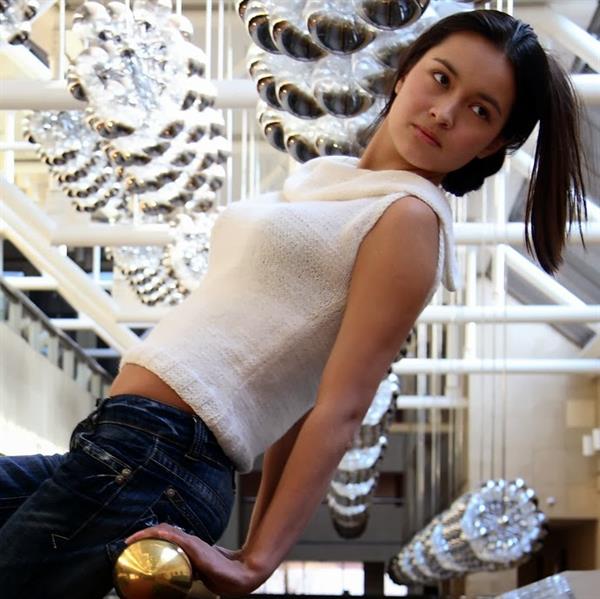 However, Bibigul is not as well-known on social media as some other stunning Kazakh women.  Nonetheless, with nearly 100,000 followers, she is gradually increasing her popularity by connecting with her fans through her numerous IGTV videos and updates.
Anelia Moor
Anelia Moor will leave you breathless because she is of Asian and Russian origin.  This stunning lady is one of the most prominent Kazakh models, becoming more well-known in the modeling world after appearing on Germany's Next Top Model in 2012.
She is currently represented by Modelwerk and Wilhelmina, however, she is not solely interested in modeling.  Because Anelia understands how much social media has transformed our lives, she routinely posts about her trips and jobs on Instagram.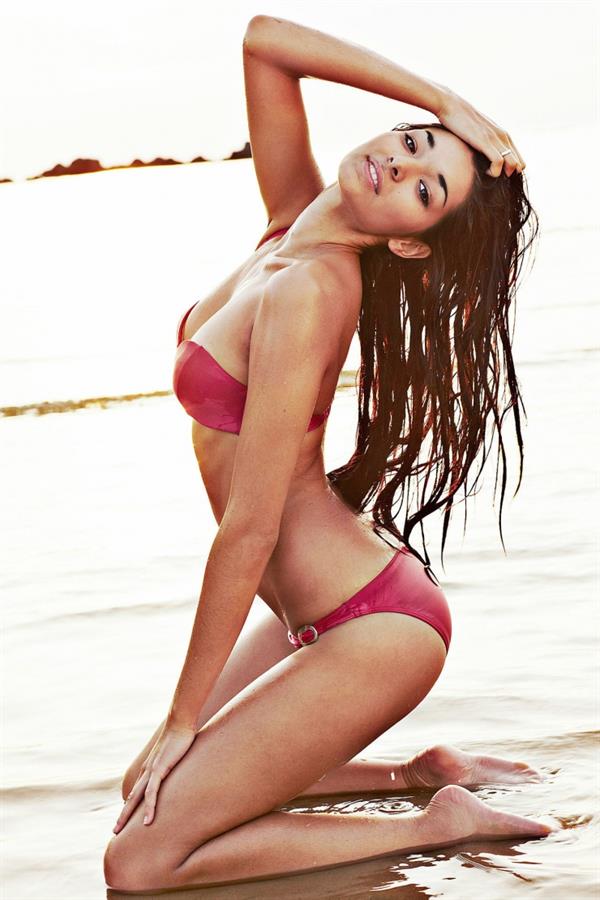 She has over 66,000 followers and frequently publishes bikini photos, positive messages, and even workout videos.  She's also become an influencer, collaborating with brands like Suqqu and demonstrating her admirers how she uses the products to enhance her natural beauty.  But we must point out that she does not require any assistance!
Zhanna Zhumaliyeva
Pageant queens are plentiful these days, but Zhanna is the one that represents all beautiful Kazakh ladies.  She rose to prominence about a decade ago when she competed in Miss Kazakhstan 2010.
She went on to compete in Miss World 2011 after earning the crown.  Though she did not win, it is safe to assume that everyone remembers her; she received the Top Model award and ended up 10th!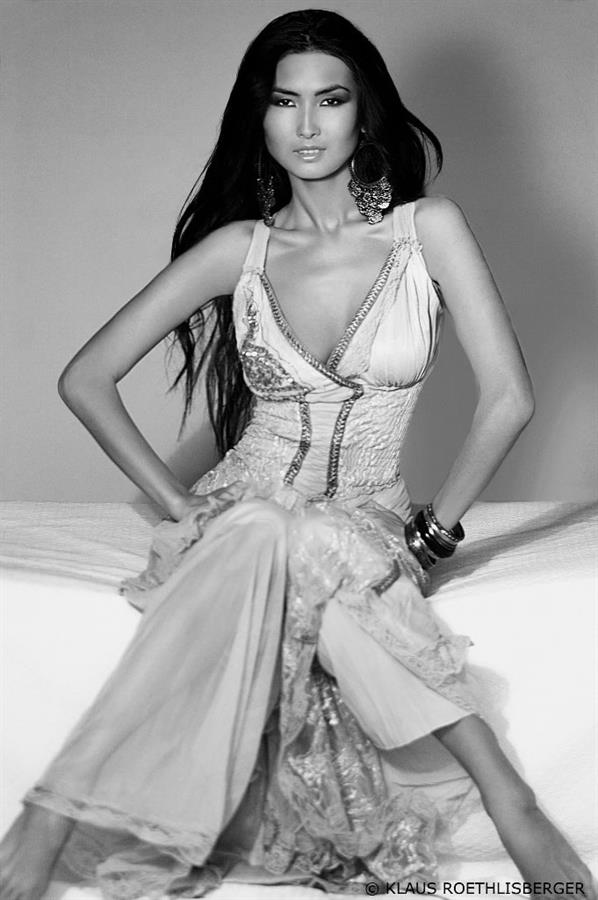 We haven't heard much about Zhanna Zhumaliyeva since then, despite the fact that she is very active on social media.  She doesn't appear to have done much modeling recently.
Zhanna, on the other hand, keeps it real all the time and uses her power to raise awareness about animal rights.  She has also dabbled in acting, garnering praise for her performance in Oblako na Kryshe.
Karina Gra
Karina Gra is as stunning as Kazakh ladies come, with her brown locks and intriguing features.  Even though she's getting closer to her thirties, she's only gotten hotter.  Furthermore, her career, while somewhat halted, appears to be promising. We may see a lot more of her in the coming years!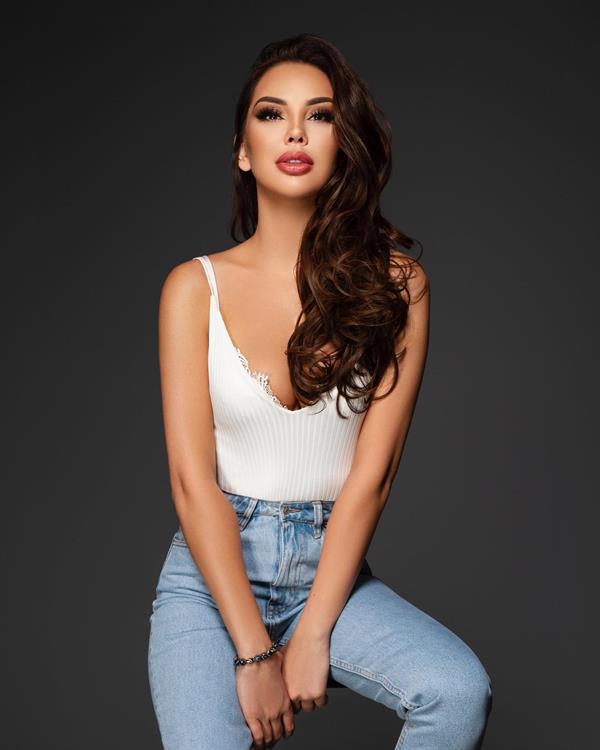 Karina has been gaining attention as one of the most beautiful Kazakh ladies of all time for many years.  Her music career, however, is what she is best known for.  Her major break came when she appeared in the reality music competition оy в иару.  She has now released her single Forgive Me, which has made her a household name in her native nation.
Eliza Kayudina
Eliza Kayudina, who is only 18 years old, has been making waves on Instagram since 2015.  This aspiring model is also a promising businesswoman and one of the most attractive Kazakh women in the world.
Eliza still maintains a large fan base on Instagram, with over 207,000 people following her every move.  She retains their attention by frequently uploading seductive selfies that show off her lovely lips, blue eyes, and long brown hair.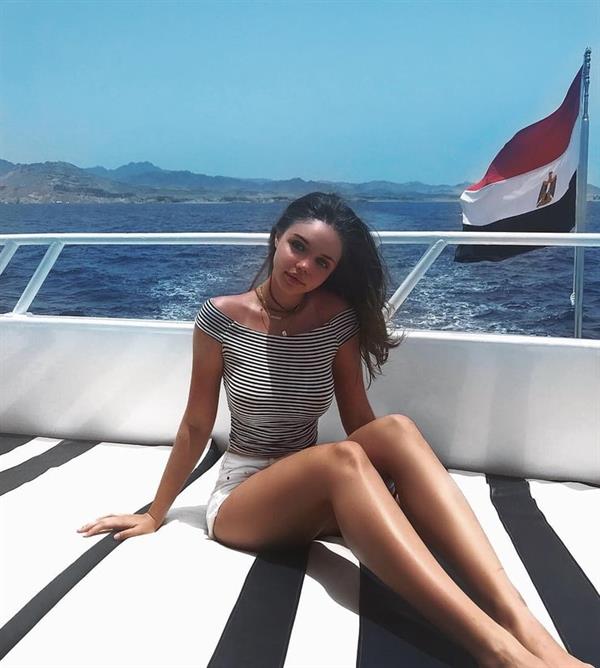 Furthermore, she has broadened her horizons and is no longer only reliant on her modeling earnings.  She is the founder of Lil's, a handmade lingerie brand, and she is one of the list's youngest businesswomen!
Aya Shalkar
Aya Shalkar is a creative graphic and fashion designer, as well as a businessman, in the field of actresses and pageant queens.  Nonetheless, she is a model with over 740,000 Instagram followers who routinely shares editorial images, dazzling everyone with her exotic beauty and killer proportions.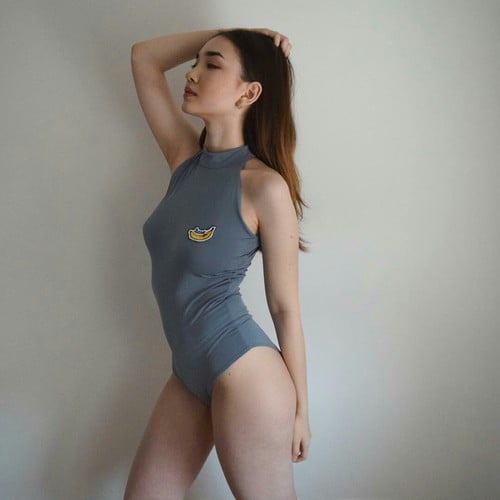 Aya, despite being a social media sensation, is unaffected by her celebrity.  She has demonstrated her commitment to her ideas since first coming to public attention.  As a result, it's no surprise that her own clothing line, Ash Wear, adheres to the same idea she does: simplicity and openness.  Surprisingly, she founded the company when she was just 19 years old!
Alissa Strekozova
Despite the fact that the majority of renowned YouTubers are from the United States, Alissa Strekozova stands out as one of the most gorgeous Kazakh women who has built a large following on the popular video-sharing website.
She went famous with her video La chica rusa canta Pablo Alborán – Recuérdame after establishing her channel in 2010.  She now has almost 630,000 subscribers!
Alissa's YouTube channel primarily features vlogs and advice videos.  She is quite honest with her readers, frequently discussing the advantages and disadvantages of the internet environment.  Of course, Alissa isn't only reliant on YouTube for cash.
This blonde beauty is also quite popular on Instagram, where she frequently shares videos of herself singing.  Furthermore, a quick check of her selfies reveals that her 300,000+ fans definitely like appreciating her tiny waist, killer curves, and lovely blonde locks!
IamKatyaa
The following name on our list of the most beautiful Kazakh ladies is a little more enigmatic!  IamKatyaa needs to be listed here, even though we couldn't discover her real name anywhere.  She's a social media sensation that makes guys drool every day with her beautiful curves, blue eyes, and raven hair.
Katya was born in Kazakhstan in 1998 but currently resides in Miami.  She has over 200,000 Instagram followers since she began posting in 2016.
She has been able to advance her influencer career by leveraging her exotic heritage (she is of Asian and Spanish descent).  This has allowed her to remain in the spotlight and earn money promoting products like Fashion Nova and PrettyLittleThing.
Saniya Abizova
Some of the most stunning Kazakh women in the world have made a name for themselves on social media.  Saniya Abizova, who is only 25 years old but has over 78,000 Instagram followers, is one of them.
A quick peek at her profile explains why Saniya has such a large following.  She mostly posts lifestyle, beauty, and travel material, and she frequently shares photographs from her most recent adventures.  Nonetheless, she rose to fame for her fashion sense and serves as an inspiration to many other fashion-focused content providers.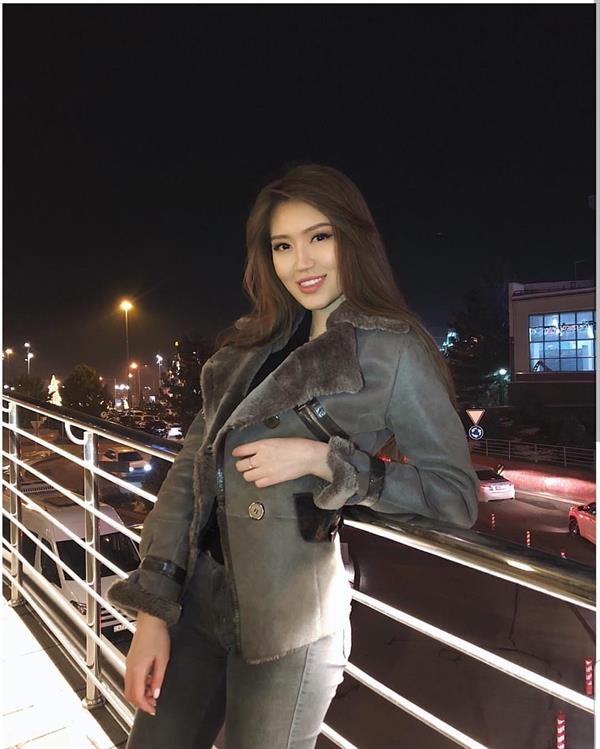 Saniya, on the other hand, is not reluctant to divulge details about her personal life.  Saniya recently married and shared photos from the ceremony with her fans.  Furthermore, she has released numerous images from her honeymoon as well as her most recent ski trip, ensuring that her admirers are always aware of what she is up to.
Anna Sharypova
Anna Sharypova, now Anna Schürrle, is a social media sensation, model, author, and one of the most beautiful Kazakh women in the world, with a hot figure, brain, and face to match.
She earned the majority of her Instagram followers after she began dating soccer player Andre Schürrle.  Anna has, nevertheless, made good use of her celebrity. She has taken over the social media world, frequently posting recipes and sharing her passion for clean eating with her followers.  At the same time, she enjoys experimenting with the latest fashion trends, allowing everyone to admire her fit body.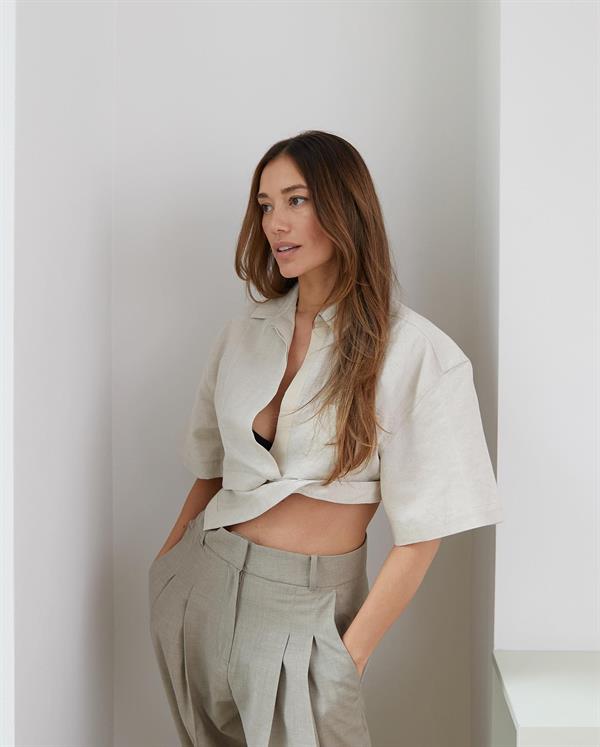 Anna, however, is much more than simply a gorgeous face.  She is an outstanding architect as well as a mother and novelist.  Anna has written Dear Mama, which has numerous recipes and some advice for many new potential mothers-to-be.  She is always dedicated to sharing her lifestyle advice with women all over the world.
Ziruza Tasmagambetova
Ziruza is gently but steadily establishing her mark in the music industry and on social media.  She soared to notoriety following the release of her single Hard/Easy.  Since then, she has built a massive Instagram following; she currently has 640,000 followers!
So, what can we look forward to from Ziruza in the future?  Given that she is only 23 years old, it is reasonable to conclude that her career is still in its infancy.  She published her most recent song around the end of 2019, and it has already received over 500,000 views.
Simultaneously,  Ziruza is active on Instagram, frequently sharing hilarious videos of herself as well as some stunning selfies. Ziruza, a stunning beauty with a wicked sense of humor and a great singing career ahead of her, will undoubtedly remain in the spotlight for many years to come.
Bota Balabekova
Bota Balabekova, who has almost 500,000 Instagram followers and a gorgeous face and figure, is giving other beautiful Kazakh ladies a run for their money.  This lovely lady was born in Zhezkazgan and as a child she enjoyed dancing, particularly folk dancing.  However, the world had other ideas for her, and she is today one of the world's most successful Kazakh models.
Bota had a fantastic year in 2017.  She got a contract with Dolce & Gabbana, laying the groundwork for future success.  Since then, modeling has been her primary source of income.  It is estimated that she is worth up to $5 million.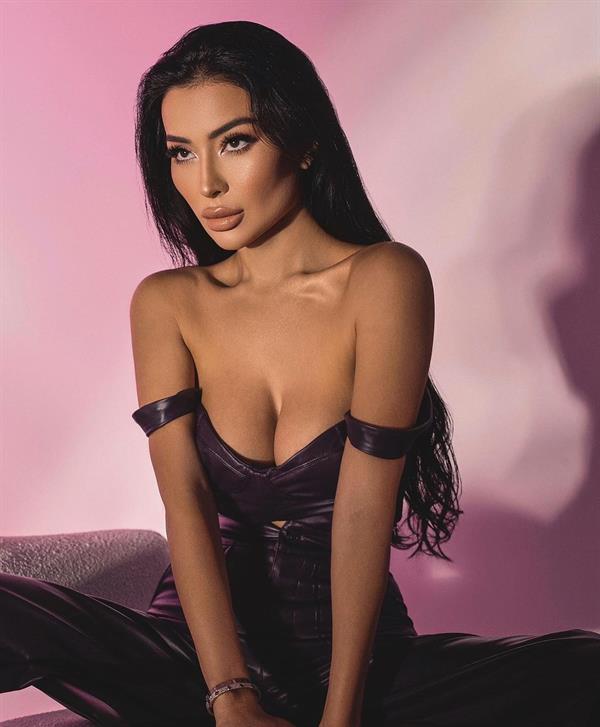 Bota, on the other hand, is concentrating her efforts on social media.  With so many followers, she is also one of the most well-known Kazakh influencers, frequently uploading photographs of her travels, current photoshoots, and sizzling bikini sessions.
Aynur Toleuova
Aynur Toleuova, who was born on February 4, 1995, is a popular Instagram influencer and pageant queen.
After competing in Miss Kazakhstan in 2011, this tiny Aquarius gained recognition.  She won the title, establishing a successful and lucrative modeling career.  Her success has resulted in a big number of supporters all around the world.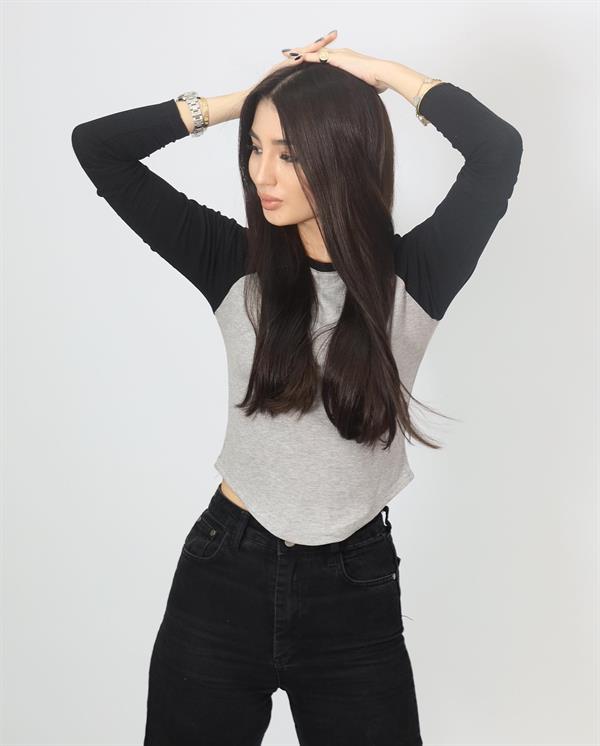 So far, her influencer work has kept her in the spotlight.  Aside from modeling and becoming a makeup and cosmetics spokesmodel, Aynur makes a lot of money by promoting numerous products on Instagram.
Aynur sells anything from detox regimens and clothing to children's boutiques and beauty facilities.  Fortunately, her appearance keeps everyone's attention on her every move.  Even after becoming a mother, this raven-haired vixen is still scorching gorgeous!
Victoria Kern
Victoria Kern's life was a true "rags to riches" story.  She was raised on a farm in a tiny village as a child.  Then, when she was seven years old, her parents chose to relocate to Germany in order to provide a better life for their children.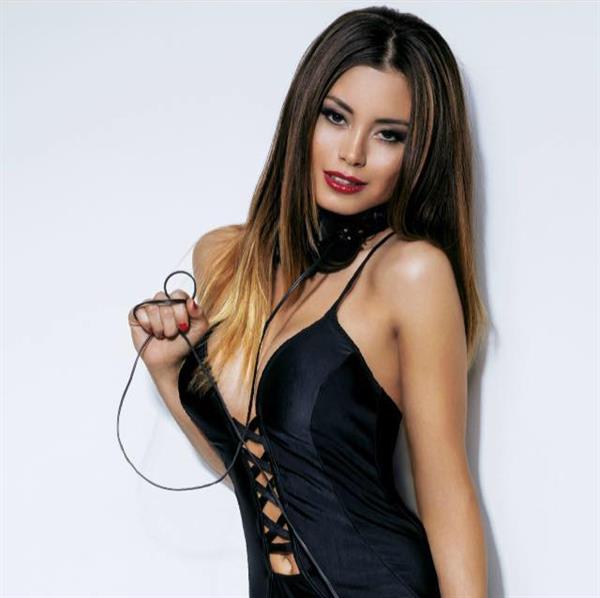 Victoria worked as an event manager at the start of her career.  However, her lovely physique and stunning features quickly provided birth to new opportunities.
She began her career as a model and dancer, as well as a VIVA presenter.  Her major break, however, came when she appeared in the RIO music video featuring Nicco as a party starter.
Victoria has since collaborated on several songs with the DJ duo Bodybangers and even started DJing herself in 2016.
Alek Alexeyeva
Alek, who was born in 1990, has been making waves in the modeling industry since 2006. She signed with Next Management that year, becoming a sought-after runway commodity for numerous designers.
Alek Alexeyeva made his runway debut in 2007 while walking the autumn Eley Kishimoto show.  She was even more successful in 2008, with appearances in publications such as Bon, Italian Elle, and Japanese Ginza.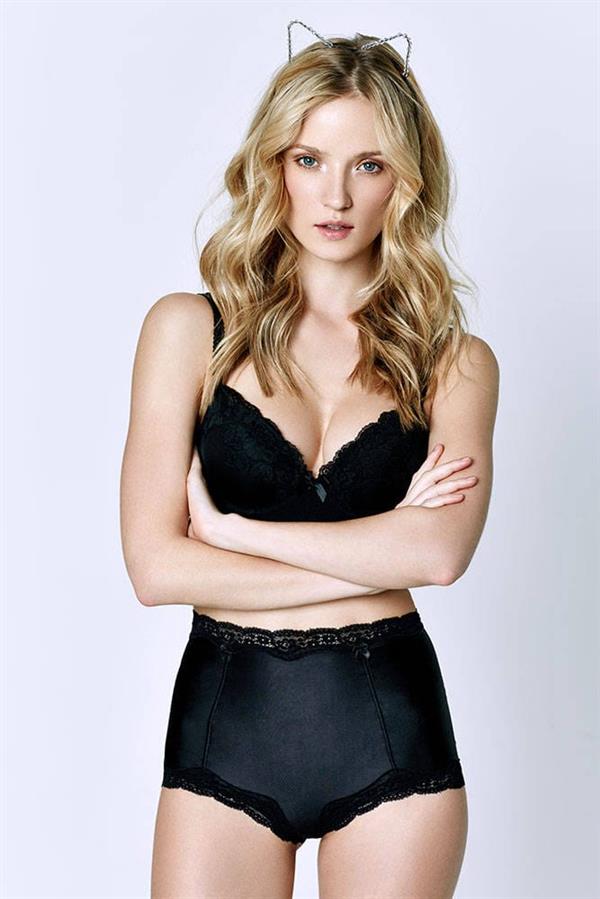 She has also walked the runway for Roksanda Ilincic and Christopher Kane, and she modeled for Blumarine's pre-fall marketing campaign in 2009.
Alek now has more than 24,000 Instagram followers.  She is still trying hard to establish herself as a model.  She also maintains a personal blog, Love, Alek, where she expresses her ideas on life, love, and the modeling industry, demonstrating to her readers that she is more than meets the eye.
Despite the fact that she is a lovely woman, it is wonderful to see that she is pretty sensible, not to mention conscious of her shortcomings and virtues.
Diana Ordabekova
Diana Ordabekova, a world-famous Instagram celebrity, joins the ranks of other stunning Kazakh ladies on our list.  She rose to notoriety and became a social media star due to her luxurious long hair and stunning features. She was born in Almaty in 1993.
That isn't to imply Diana relies solely on her physical looks.  In fact, this stunning lady studied at Cardiff Metropolitan University in Wales.  Even better, she has experience working for the Ministry of Foreign Affairs!
Diana currently has over 1.1 million Instagram followers and frequently publishes photographs from her daily life and modeling work.  It's not uncommon for her to upload bikini photographs or workout photos.  She also frequently collaborates with other firms to promote a variety of products ranging from lingerie to cosmetics.  In 2019, she also became a Guess brand ambassador!
Fariza Yesskermesova
Though gorgeous Kazakh ladies are not uncommon in the music industry, Fariza stands out with her heavenly face and lovely curves.
Fariza Yesskermesova is a member of the band Jayrun, although she has lately released a single called eе.  The music video has been seen over 40,000 times since January 29, signaling that her solo career will be a tremendous success.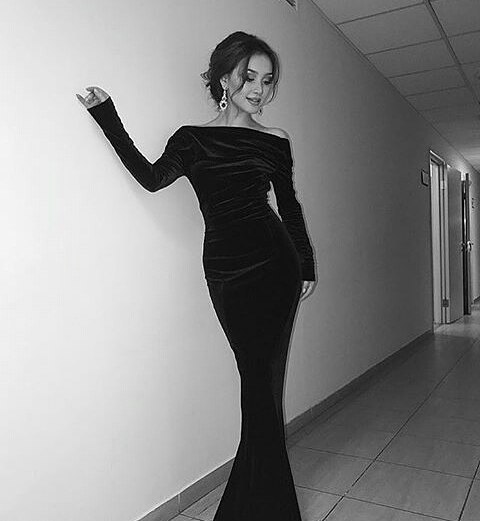 At the same time, Fariza is keeping herself busy by working on increasing her social media impact and advancing her acting profession.  She was most recently seen in Steppe Eagles.
Furthermore, she frequently promotes products such as Syoss and Dior on her Instagram profile, where she isn't afraid to upload sexual photographs and even makeup-free selfies.
And there you have it, folks!
We hope you enjoyed this "Very Nice!" article.