Oh, this babe is a joy to look at. She will remind you of your ultimate crush during high school or college.  Yup, the one you dream about and shamelessly stare at from afar.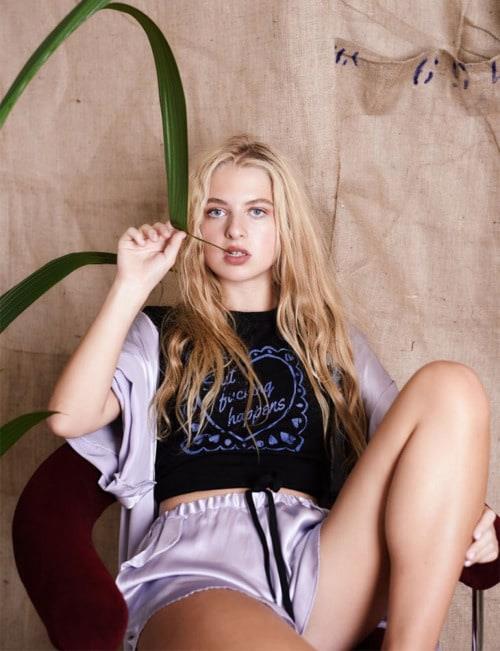 Oh, Anais Gallagher here will make you remember the 90s and that is not just because you were in your adolescence at that time but because she is the daughter of a music icon in the mid-90s.  Read on and find out about her, folks.
Who is Anais Gallagher?
Anais Gallagher is a popular model and Instagram star from England.  She is the daughter of Noel Gallagher, the former Oasis guitarist, and singer.  She is making a name for herself as a young model and has already accomplished a lot in the fashion industry, in addition to being the child of a celebrity.  She is not only a Reebok model, but she has also appeared in Monsoon Accessorize campaigns.  She has appeared on the covers of numerous prestigious fashion magazines and is a Mulberry ambassador.  She has also walked the runway at a number of major fashion shows.  She is beautiful, confident, and graceful, and she possesses all of the qualities required to make it big as a fashion model.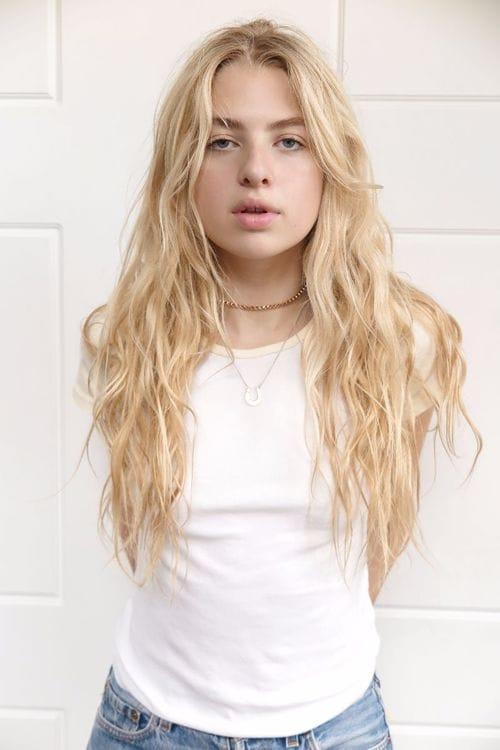 Her Early Life
Anais Gallagher was born in London, England on January 27, 2000. She is the daughter of Noel Gallagher, co-frontman of Oasis, and Meg Mathews, a former music industry PR, event planner, and designer turned entrepreneur. Anais had a privileged upbringing thanks to her famous parents. She attended the prestigious Bedales School in Hampshire until the age of 14, when she transferred to a school in Hampstead, London, near Primrose Hill.  Liam Gallagher, the frontman of Oasis, is her paternal uncle.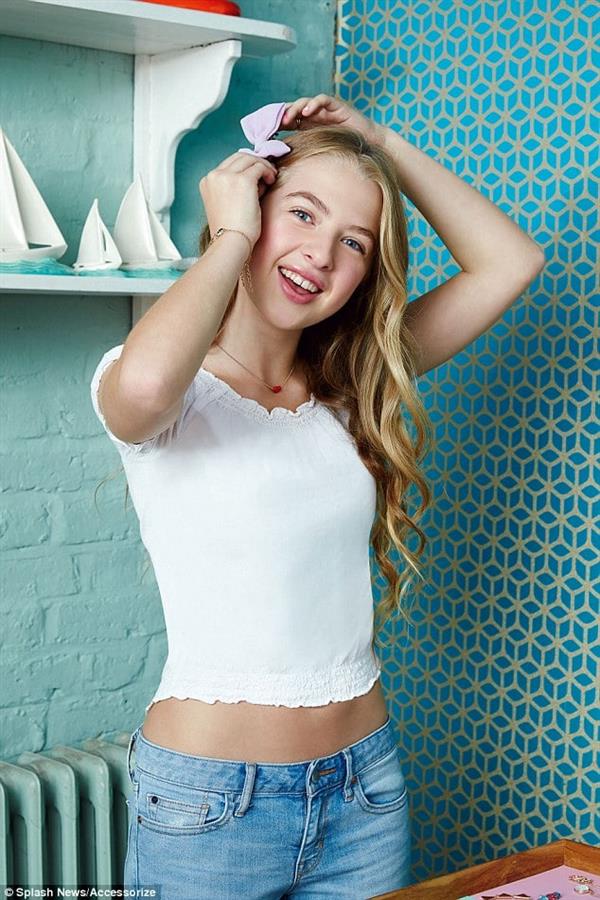 Anais' parents met in 1994 through Meg's roommate, MTV presenter Rebecca de Ruvo.  Meg and Noel married in Las Vegas, Nevada in 1997.  Anais was only a year old when her parents divorced.  After that, her father married Sara MacDonald.  Donovan and Sonny are Anais's half-brothers.  She lives in north London with her mother, but she sees her father, stepmother, and half-brothers frequently.  Her father is always willing to assist her with her homework.  He is an excellent historian, so she frequently seeks his assistance in writing history essays.
Career Journey
Anais Gallagher's entry into show business was facilitated by her mother's celebrity.  Select Model Management signed her as a model in 2012.  Her first photo shoot was with Mario Testino, the legendary photographer.  Anais was named the new face of the Reebok Classic Vector collection, a line of footwear inspired by the nostalgic sports aesthetics of the 1990s, in August 2016.  She is also well-known for her work as a model for Monsoon Accessorize's STAR collection and as a Mulberry ambassador.  She has also appeared in magazines such as 'Teen Vogue,' 'Wonderland,' 'The Cut,' and 'LOVE.'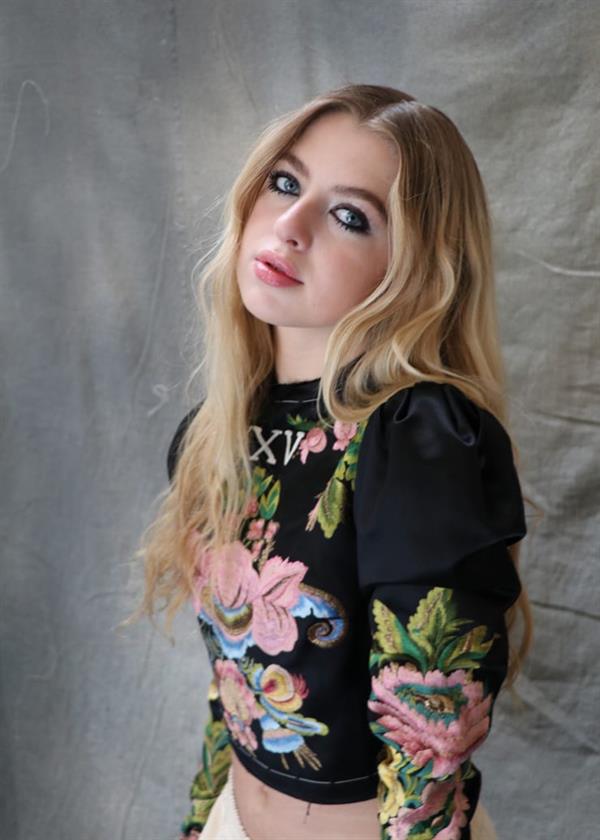 She has appeared as a guest host on the CBBC show 'Friday Download.'  During Milan Fashion Week in 2017, Anais was chosen by fashion designer Stefano Gabbana to walk the runway alongside other young influencers such as internet personality and actor Cameron Dallas, fashion blogger Aimee Song, and musician Dylan Lee.  In addition, she appeared in Tommy Hilfiger's London Fashion Week show.
Facts and Trivia
Anais was named a contributing fashion editor for Tatler magazine's digital space in 2018.  Lady Amelia Windsor, a cousin of Princes William and Harry, is also in the same position.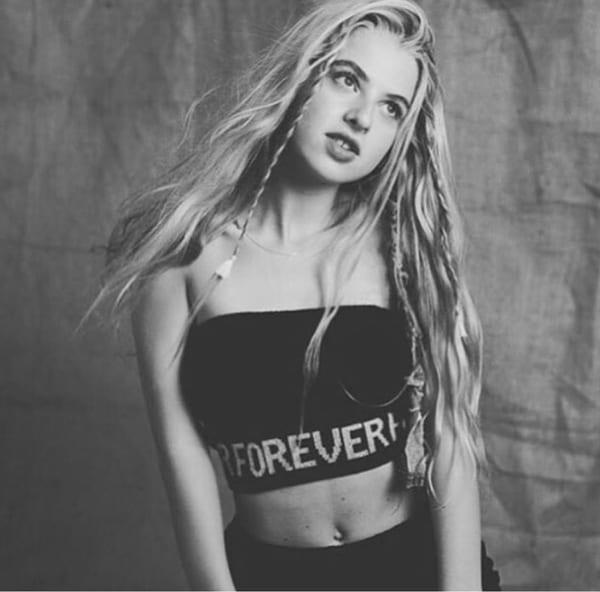 Anais has a dog named Ziggy.  She also has a horse named Alfie that was given to her when she was seven years old.  Despite her youth, she is already involved in charitable work at the C.A.R.E. animal rehabilitation center.
Her Body Measurements
Anais stands 5 feet, 3 inches and she possesses a 31-24-31 (32B bra size) figure.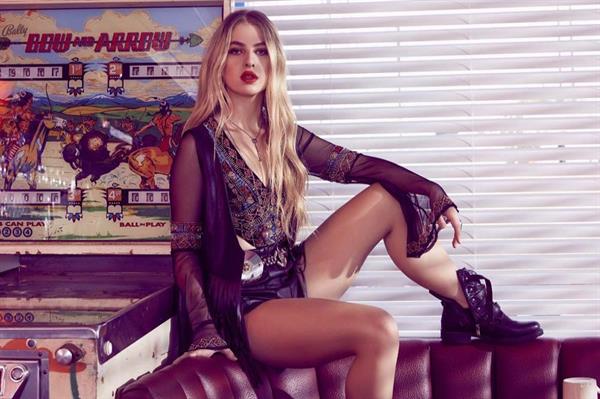 Anais Gallagher Photos
Follow Anais on Instagram for her newest lifestyle posts.
And don't forget to visit our Anais Gallagher page for more of her.