This bootylicious babe will make you want to skip reading and just proceed with her gallery.  But we can't blame you, we'd totally be like that too.  I mean, with what Miracle Watts is packin' here.  Man, you just want to just spend the rest of your day looking at how gorgeous and sizzling she is.  I mean just look…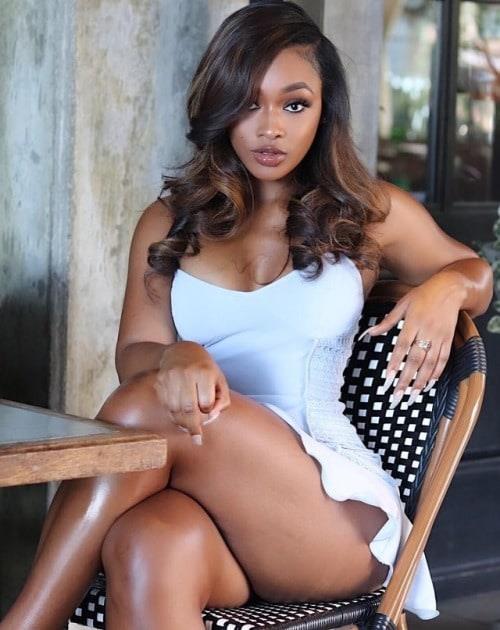 Oh, you are in for a treat don't you think?  But hold your horses…  Yup, read and get to know this babe first before ogling.
Who is Miracle Watts?
Miracle Denise Watts is a model, social media influencer, and entrepreneur from the United States.  She rose to prominence after Drake mentioned her in the OB O'Brien song '2 On Thotful.'  She was raised in Texas alongside a brother and a sister. Miracle has been interested in fashion, beauty, and photography since she was a child. She had made a name for herself as a professional twerker before getting a shout-out on '2 On Thotful.'  Watts used her rapidly growing popularity after the release of '2 On Thotful' to launch her line of faux eyelashes, 'The Miracle Lash,' and a line of faux hair, 'The Miracle Tresses.'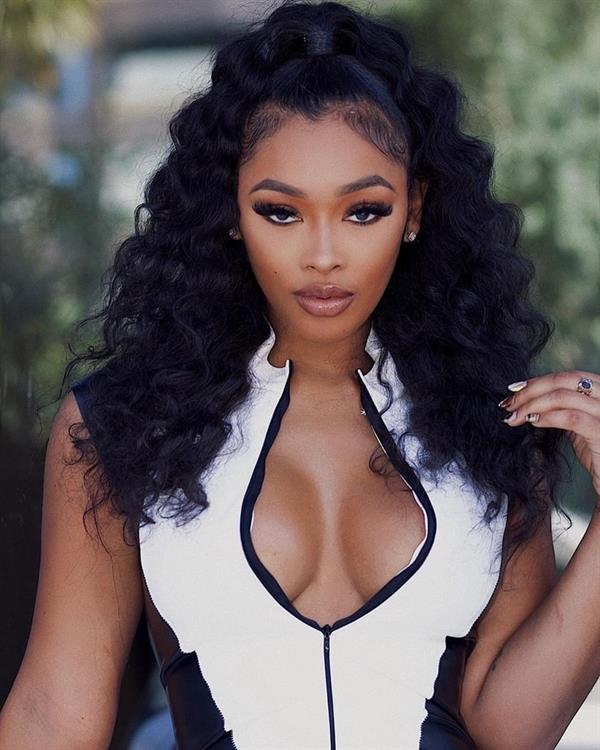 Her Early Life
Miracle Watts was born in Houston, Texas on January 30, 1993.  Her siblings include a brother and a sister.  She has had an interest in beauty, fashion, and photography since she was a child.  She simply wanted to do something she enjoyed as an adult.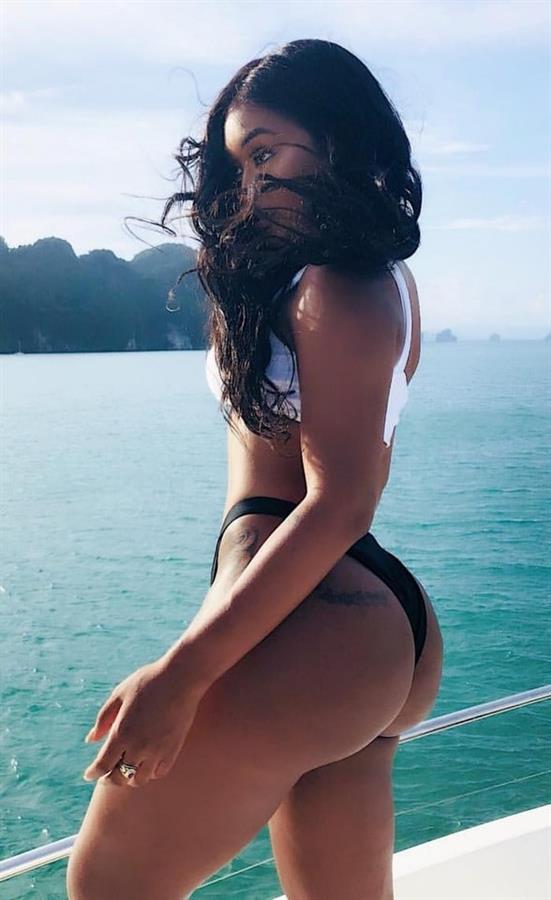 In an October 2016 interview with 'Galore,' she stated that she had always been "girly," and that the first time her mother did not get upset about her wearing makeup, she was "gone forever."
Career Journey
Miracle Watts began her career as an exotic dancer in Houston's popular club Dreams.  She, along with Lira Mercer and Maliah Michel, was their main draw.  This is how she met Drake, who is well-known for his fondness for exotic dancers.  He's even rapped about going to Dreams "with a suitcase."  Various news outlets reported in July 2017 that Drake honored Mercer, Michel, and Watts' careers by organizing a jersey retirement ceremony for the girls.  He gave them personalized basketball jerseys, and there was also a replica of the NBA's Larry O'Brien Trophy at the party.
She has worked hard to keep her content consistent since becoming a social media influencer and Instagram star.  She began her social media journey as a professional twerker.
OB O'Brien released his track '2 On Thotful,' which featured Drake, in May 2014.  In the song's second verse, Drake mentions Watts, rapping, "You, bring the cash right here, man / Miracle, sit your ass right here, man!"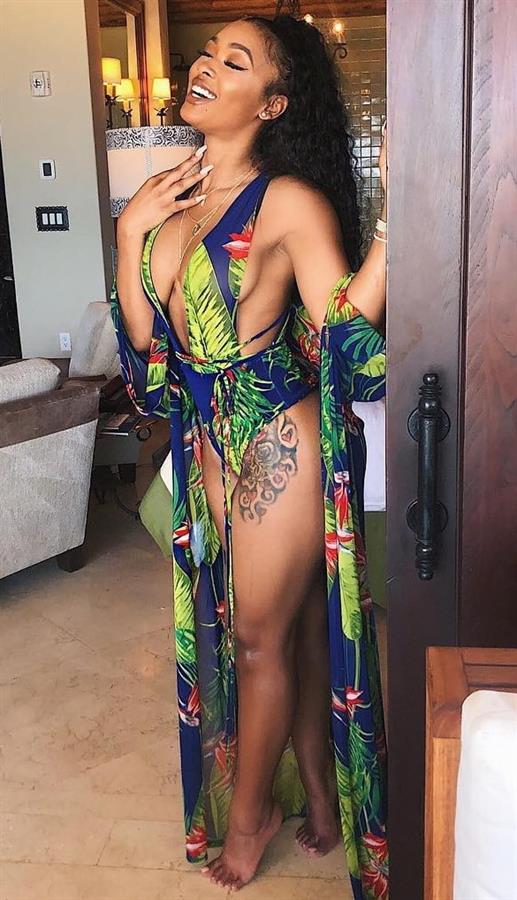 Her popularity skyrocketed as a result of her sudden exposure.  She became a popular Instagram model and was represented by Facet Studios for a long time. Miracle had the idea to launch a line of faux eyelashes and a line of faux hair at the same time.  However, it took her about four months to establish the line of eyelashes, whereas it took her a year to develop the line of hair.  She launched The Miracle Lash in January 2015, after gaining one million Instagram followers. She also launched The Miracle Tresses a few months later.
Facts and Trivia
Miracle allegedly dated Hasan Suliman, the founder of Powered By Facet, from 2012 to 2013.  She began dating recording artist August Alsina in September 2015.  Alsina initially denied that they were in a relationship, claiming that they were simply friends.  He would, however, frequently appear on her social media profiles, particularly on her Snapchat.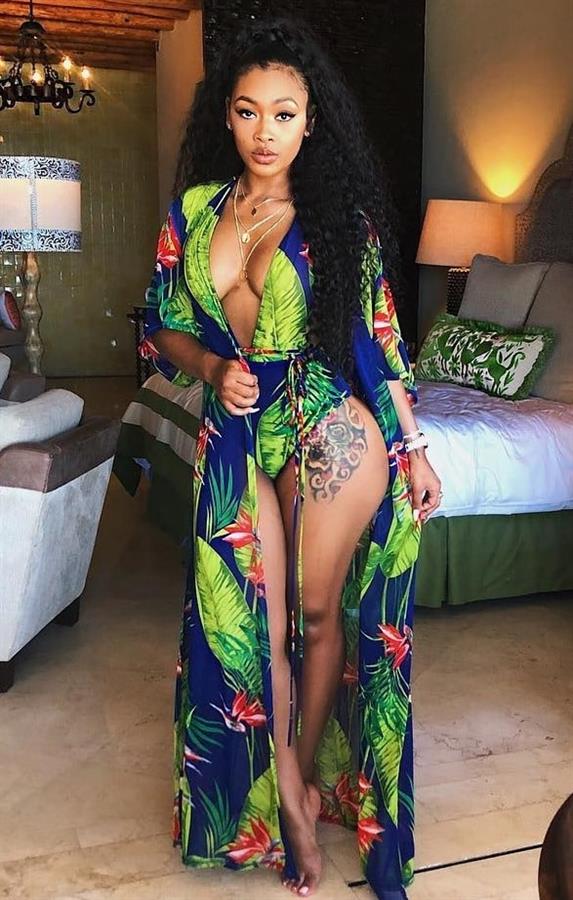 Watts once posted a photo of Alsina in his boxers.  She also shared a photo of Alsina with roses.  They finally split up in May of 2016.
Watts allegedly dated Tori(sflyy_) after that.  She has also been linked to Drake and Rich the Kid, both rappers.  It is widely assumed that she has had several plastic surgeries.
Her Body Measurements
Miracle stands 5 feet, 4 inches and she rocks a curvaceous 32B-24-42 figure.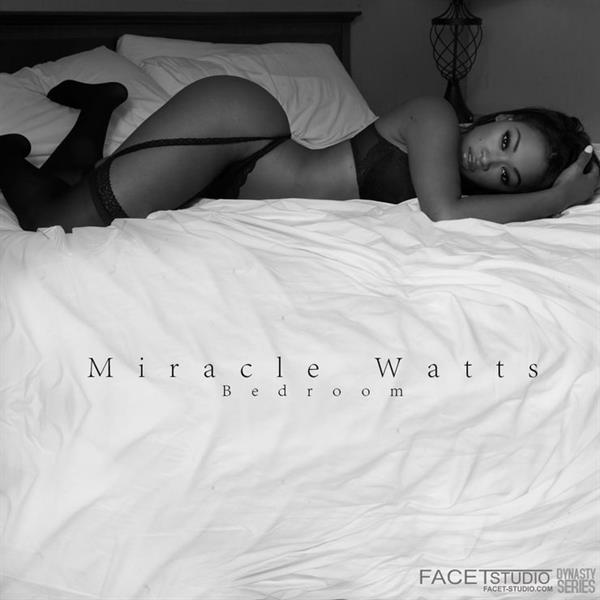 Miracle Watts Photos
Join her over 2.7 million followers on Instagram for the latest about her.
Also, do check out our Miracle Watts page for more of her curvy goodness.