And this super hot goddess will make your day sizzle.  Yup, you read that right.  Here's a sample…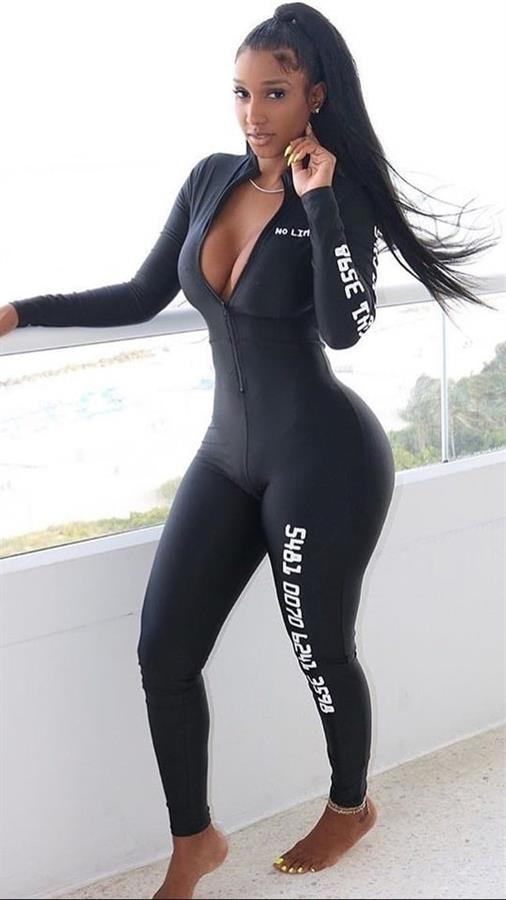 Yeah, man…  she will remind you of your adolescent days when you can jerk off multiple times a day.  Okay, that last sentence was kinda' off but heck it's the truth.  Just take a long, good look at Bernice Burgos' picture above!  Whew!  Don't you just wish you can apply suntan lotion all over her and have her ask you for some soft massage?
Who is Bernice Burgos?
Bernice Burgos is a famous Instagram model.  The leggy Puerto Rican-African-American has appeared in numerous music videos for J Cole and Rick Ross, as well as high-profile fashion shows.  She has also appeared on the popular MTV show 'Wild 'N Out.'  Bernice is also set to appear in the reality TV show 'Gold Diggers.'  She is a fashion enthusiast and entrepreneur who also owns the 'Bold & Beautiful' sleepwear label.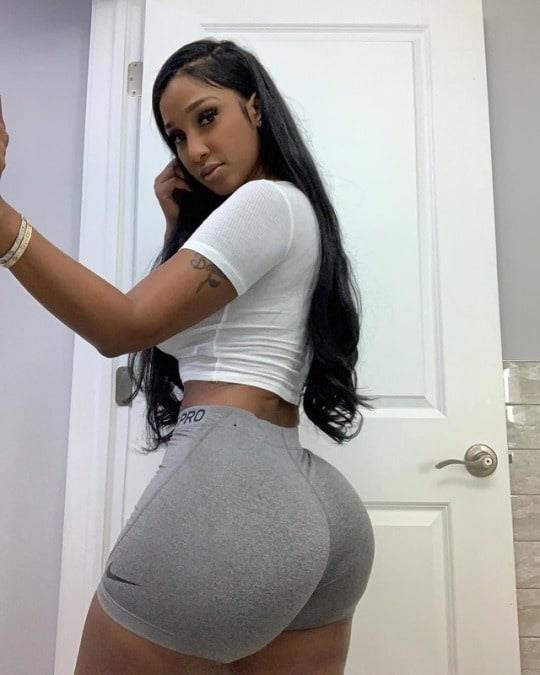 Bernice is no stranger to controversy, having made headlines on the celebrity gossip circuit for her extramarital affairs and for infamously hitting a minor girl (read below).
Her Early Life
Bernice Burgos, who was born on April 17, 1980, in the Bronx, New York City, is of Puerto Rican descent.  She grew up in the commuter suburbs and communities of New York City, New Jersey, and Connecticut.  She was forced to drop out of school due to an unplanned pregnancy and gave birth to her first daughter, Ashley, at the age of 15.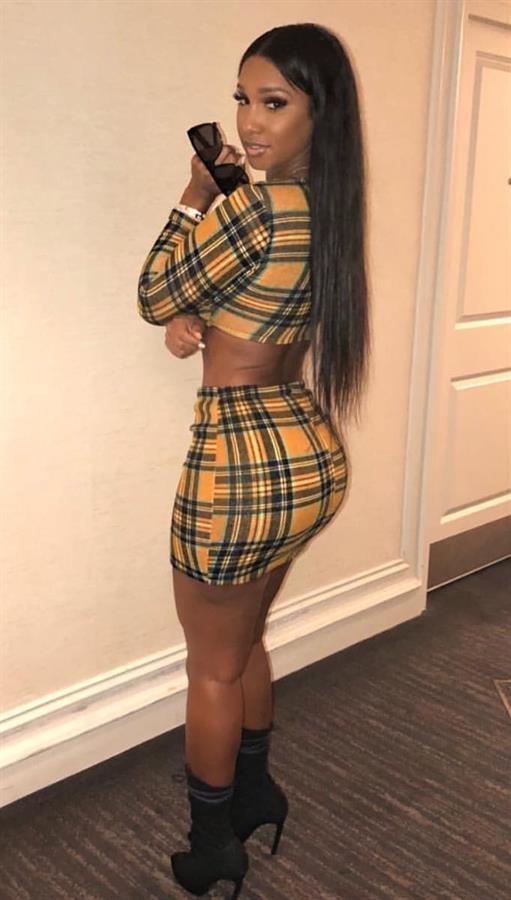 Though she never married Ashley's father, a 19-year-old in prison, she did live in his mother's home for a time after her own grandmother kicked her out.  In an interview, she discusses the difficulties she faced while surviving an abusive relationship with her boyfriend and raising a daughter as best she could while cleaning and cooking for the household.
Career Journey
Bernice began her working life tending to customers at bar tables in the Bronx, but she was ambitious and began modeling on the side.  Her outgoing personality and sexy appearance drew attention to her and she soon appeared in a number of music videos, most notably Rick Ross' music video for 'Diced Pineapples,' which was released in 2012. J-'Work Cole's Out,' Jaheim's 'Ain't Leaving Without You,' and Hal Linton's 'Southern Hospitality' are among her other music videos.
Her fresh and hot looks were widely praised, and she was soon given the opportunity to walk the runway for fashion designers.  Despite her success, she maintained her bartending and waitressing jobs with the same down-to-earth demeanor she is known for.  She also appeared in a number of TV commercials during this time.  Because of her allure and sensual appearance, she was featured on the covers of several men's magazines…  'Show Magazine,' 'Eye Candy,' 'KING Magazine,' 'The Source,' and 'XXL' were among the publications that featured her hot looks.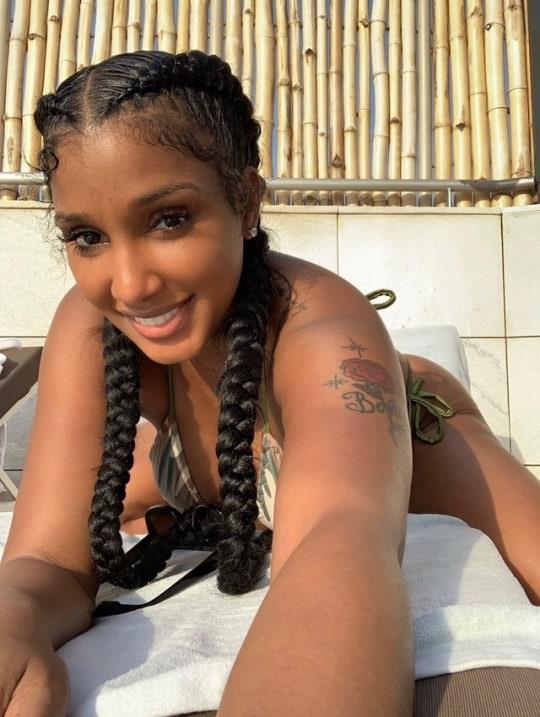 She also appeared in videos for 'Hot New Hip Hop,' 'Black Men Magazine,' and 'Wild 'N Out,' the hit 'MTV' television show. Bernice also appeared in the hit film 'Notorious B.I.G.,' which depicted the life and death of Brooklyn rapper Christopher Wallace, a rap music sensation.
Bernice has also launched her sleepwear and lingerie label, 'Bold & Beautiful,' which specializes in alluring creations for women of all sizes and shapes.  She and her elder daughter, Ashley, are actively involved in the design of the clothing.
Rumors and Controversies
Bernice Burgos has a very curvy body, which she constantly flaunts on Instagram to increase her appeal and popularity, prompting accusations of plastic surgery.  She has admitted to having breast and hip surgery to support her modeling career in her own inimitable and candid style.
On December 14, 2010, Bernice Burgos was arrested by the Palisades Park Police Department and the Bergen County Prosecutor's Office Sex Crimes and Child Abuse Unit for physically hitting an acquaintance, a 14-year-old girl. She was charged with endangering the welfare of a child, a second-degree crime.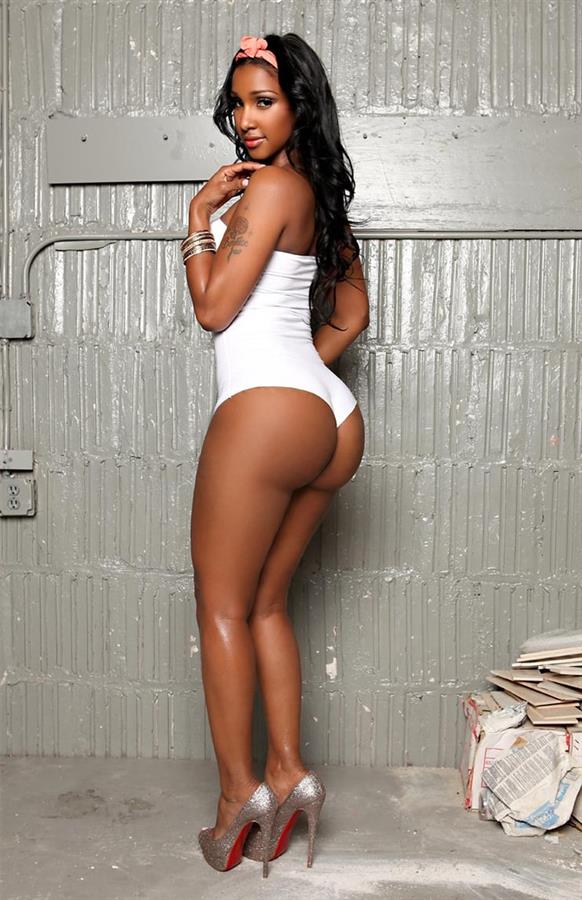 Tiny, T.I.'s ex-wife, has accused her of ruining her marriage.  Bernice argued in her defense that because T.I had filed for divorce earlier, their marriage was already over and she should not be blamed.  While claiming that she and T.I were just friends, she also implied that she had sex with him because it was the most natural thing for T.I.  Because it was 2017, and sexual norms had become quite liberated, there was no point in waiting for the divorce to be formalized.
There has been some talk recently about Meek Mill, a hip-hop artist, having a crush on her, but Bernice has yet to comment on it.
Facts and Trivia
Bernice is remarkably private about her own family for such a public figure; she does not discuss any details about her parents or siblings.  Sarai, her second child, is also a girl; however, the father's identity is unknown; Bernice is still single.
Bernice has had a number of romantic relationships, which is perhaps to be expected of someone with her alluring profile.  Marion 'Suge' Knight, a former professional football player and the CEO of two music labels, 'Death Row Records' and 'Black Kapital Records,' was her first known relationship in 2012.  The affair ended quickly, and she began dating Drake, a well-known Canadian rapper and hip-hop singer.  They were both seen vacationing in Australia, which fueled rumors that she was engaged to him; however, they split up in 2015.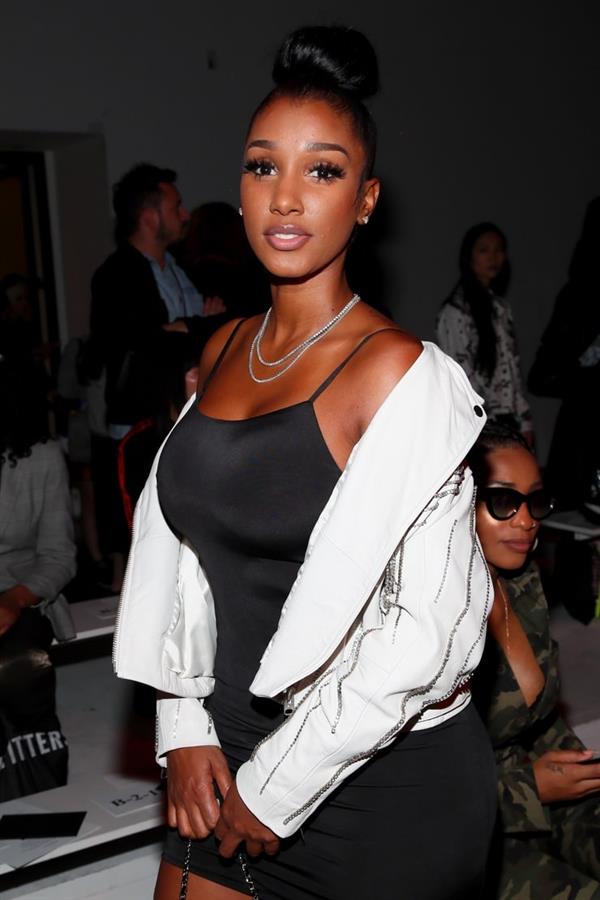 Her most public romantic relationship is with American hip-hop artist Clifford Joseph Harris, better known as T.I, whom she began dating in 2016 and is still involved with today.  The couple has been spotted together in a variety of locations, most notably Las Vegas and Atlanta; media coverage of them in restaurants and nightclubs has been extensive.
Her Body Measurements
Beatrice stands 5 feet, 7 inches and she rocks a 36C-25-40 figure.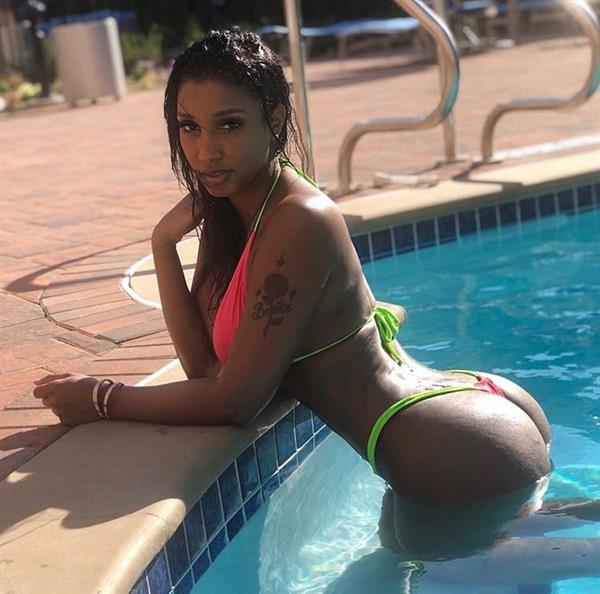 Bernice Burgos Photos
Join her over 7 million followers on Instagram for her latest curvaceous posts.
Also, do check out our Bernice Burgos page for a load of her buttylicious pictures.