Belfies.  Yes.  Jailyne Ojeda Ochoa is a fitness model who probably has the best belfies in the world and you are going to be ogling at that later.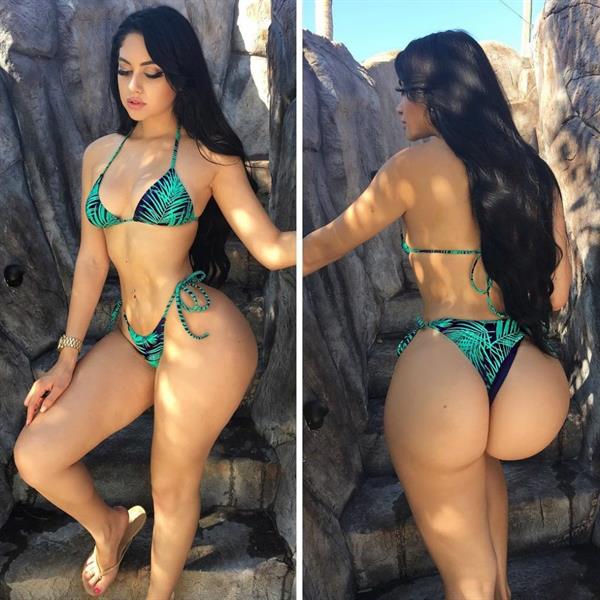 This fitness goddess truly deserves a Friday Feature spot here.  I mean, look at her.  Jailyne Ojeda Ochoa would make you feel like the weekend is uhh the weekend.  I mean, a real weekend and not just some extra few hours away from work.  I mean, she would make you want to go outside and look for babes that resemble her.
Who is Jailyne Ojeda Ochoa?
Jailyne Ojeda Ochoa is a fashion model, social media star, and fitness enthusiast from Arizona who has appeared in commercials, magazines, and promotional nightclub events.  She appeared in music videos for Alfredo Olivas' "Tus Lagrimas" and Nroc Leoj's "Chemistry." She has her own clothing line, "Snatched by Jailyne," which primarily consists of tight suits for women.  She also served as a brand ambassador for Fashion Nova.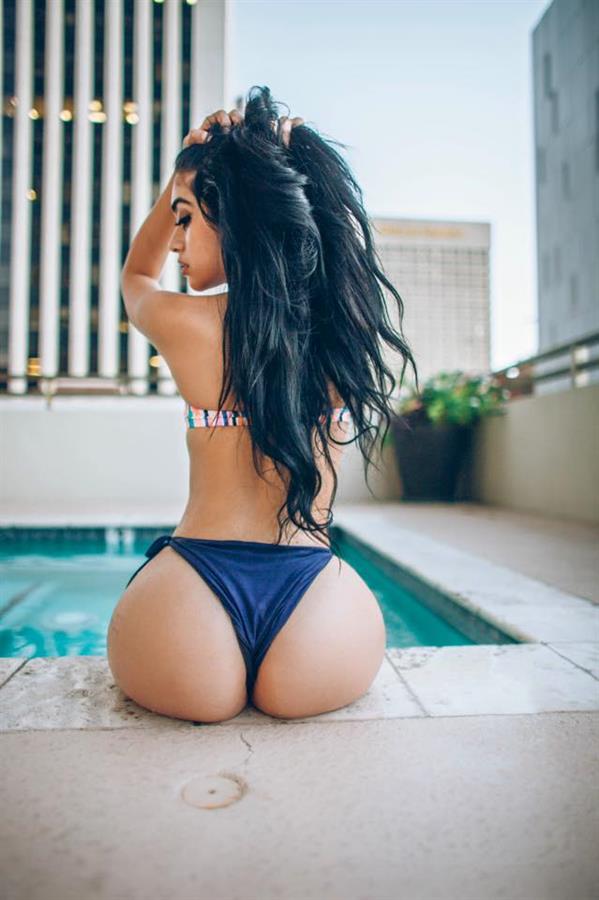 Her Early Life
Jailyne Ojeda Ochoa was born on January 9, 1998, in Arizona into a Latino family from the Sinaloa state of Northwestern Mexico.  She has a younger brother named Johnny and a younger sister named Alexia Merari, while her mother's name is Dulce.  She attended the Barbizon Modeling and Acting School after completing her school graduation.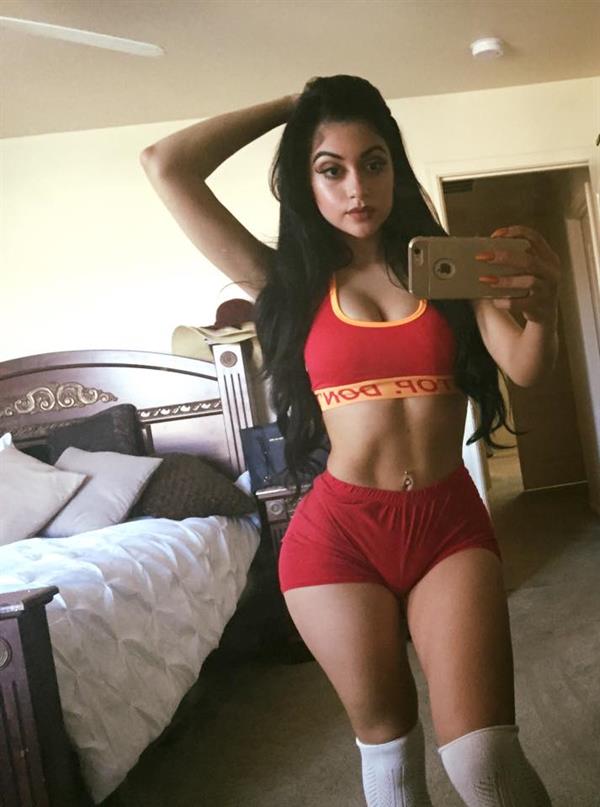 Career Journey
Jailyne Ojeda Ochoa aspired to be a model from a young age and began sharing her photos on Instagram, which drew a lot of attention due to her voluptuous appearance.  The photos she posted on her profile were turned into memes, both positive and negative, and were widely shared by people, including celebrities, giving her increased exposure.  She learned from the experience that "all publicity is good publicity."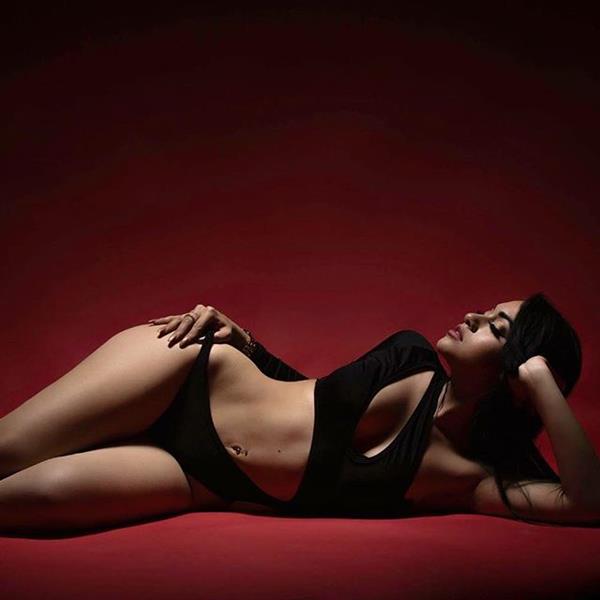 Jailyne also took the risk of contacting women with larger Instagram followings than her and asking for collaborations or shout-outs, even in exchange for money, to which some women responded positively.  By late 2016, she had 5 million Instagram followers and had launched her own YouTube channel, where she posted short videos such as her workout routine, bikini photoshoot session, or funny relationship spoofs.  She was also represented by the South West Modeling Agency and had appeared in magazines, commercials, music videos, and promotional events for Arizona nightclubs.  Her big break came when she appeared in the music video for Mexican singer-songwriter Alfredo Olivas' song "Tus Lagrimas."
Facts and Trivia
While Jailyne Ojeda Ochoa is well past her traumatic school years, she still receives online criticism for her appearance.  People find it difficult to believe that "I'm not plastic, just have good genes" for someone who has been described as having a bigger posterior than popular reality television star Kim Kardashian.  Aside from her Latino ancestry, she attributes her toned body to a healthy diet, strict workout regimen, and waist trainer belt.  Despite this, several Reddit threads have emerged accusing her of lying about having plastic surgery.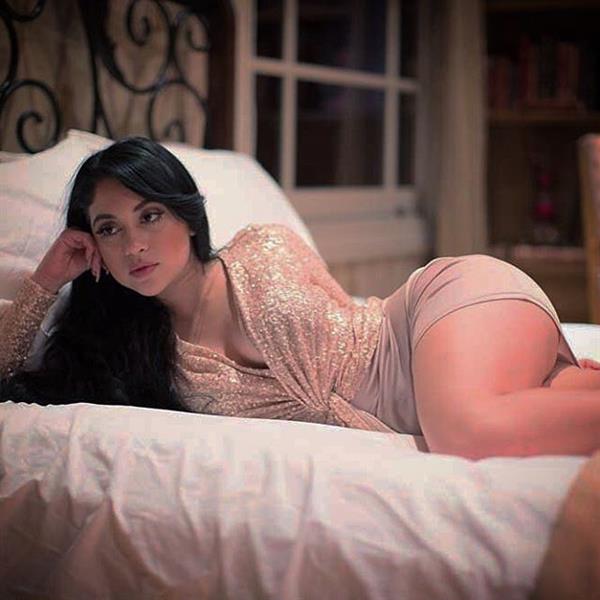 In February 2020, an Instagram account with the handle @false beauty posted a series of before and after photos of her to prove the point.  Surprisingly, on her 18th birthday in January 2016, Jailyne posted a collage of several of her photos from the ages of 14 to 17 to demonstrate her rapid transformation.  She claimed that she ate junk food during her first two years of high school, but that she later began eating healthy, drinking plenty of water, and exercising as she pursued a career as a model.  She also addressed all of the memes about her and advised her fans not to believe photoshopped images of her that they found on the internet.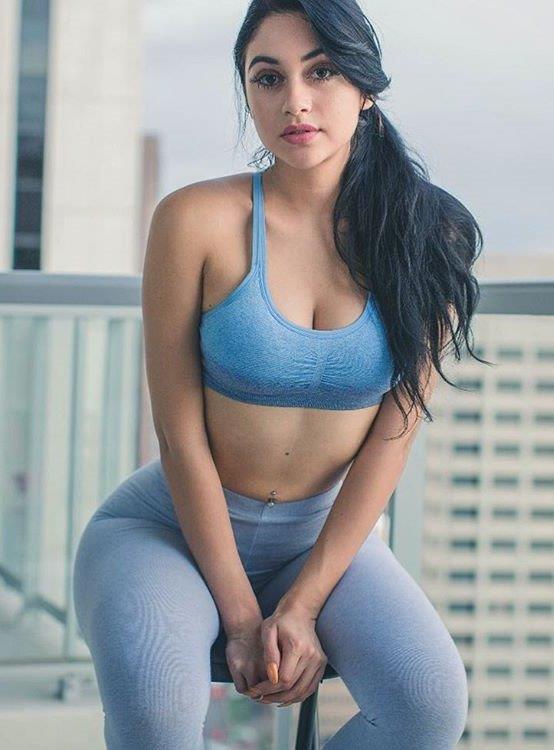 Jailyne opened up about her struggles as she grew up attracting unwanted attention due to her figure in a YouTube video titled "I FINALLY OPENED UP," which was uploaded on March 25, 2020.  She stated that she reached puberty at the age of ten and was larger than her peers, making her an easy target for bullies.  As her body matured in middle school, it became more difficult.  She recalled one instance when she was asked to stay behind after class by a teacher who advised her to dress loosely to cover up her body.  Meanwhile, jealous classmates informed her waiting father that she was late because she was having an affair with a boy.  After the chat with the teacher was over, she learned that her frustrated father had left without her, and to make matters worse, she was nearly raped as she was walking back home.  In the comment section of the video, she mentioned reaching out to some of her schoolmates to come out in a YouTube video after someone corroborated her statement that she received a lot of hate in school.
She collaborated with Jason Derulo on a "chair challenge" in late 2019 and a "fish challenge" in March 2020.
Her Body Measurements
This goddess stands 5 feet, 5 inches and she rocks a 34D-24-40 figure.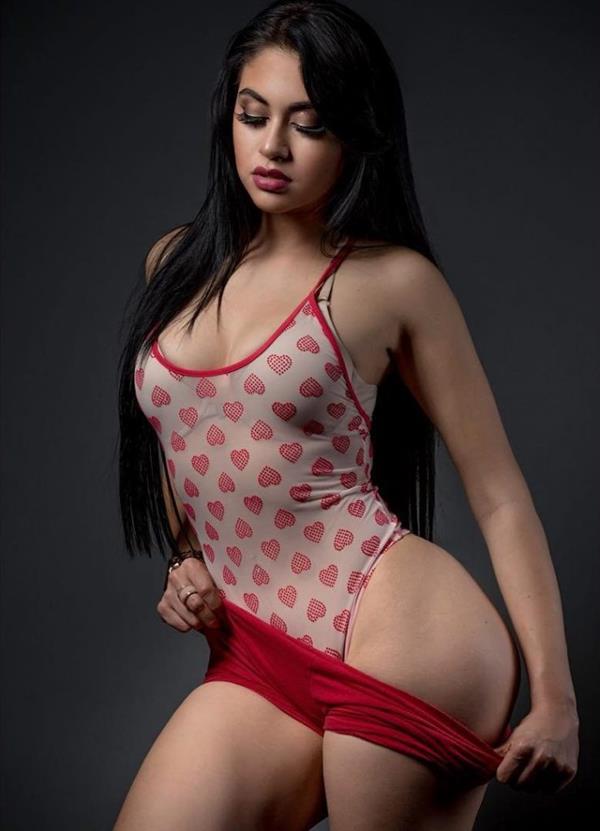 Jailyne Ojeda Ochoa
Join her over 14.1 million followers on Instagram for her super hot personal posts.
And do visit our Jailyn Ojeda Ochoa page for more of her sizzling pictures.