Oh, and you just want to be in front of her while she's working up every muscle group in that celestial body of hers.  Man, Anita Herbert is truly a sight to behold.  And that is a good excuse for you to stare shamelessly at her.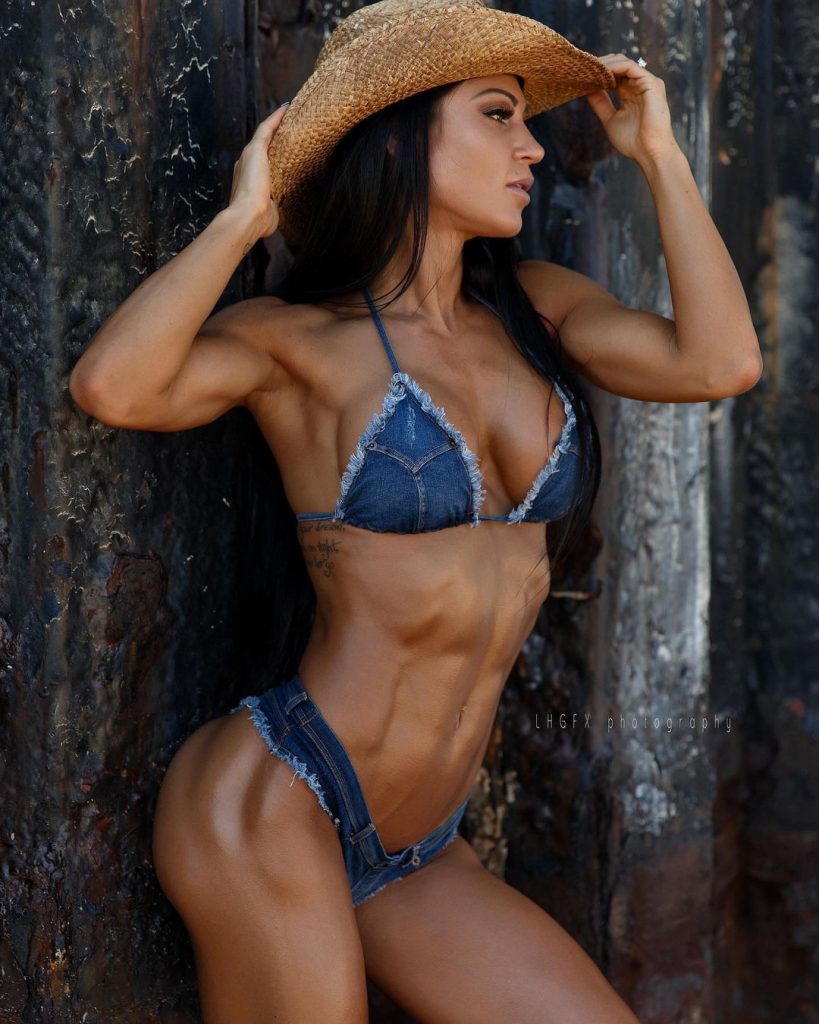 Just look at the physique this woman has!  She's like she came out of the pages of Image Comics.  That tummy of hers looks like it's photoshopped, man.  And yes, you can stare at her all day.
Who is Anita Herbert?
Anita is a Hungarian fitness model, bikini competitor, and bodybuilder who went viral on social media.  With over 2.8 million followers and counting, she is best known on Instagram for her healthy lifestyle and toned physique. In 2015, she won first place and overall in five different NPC contests.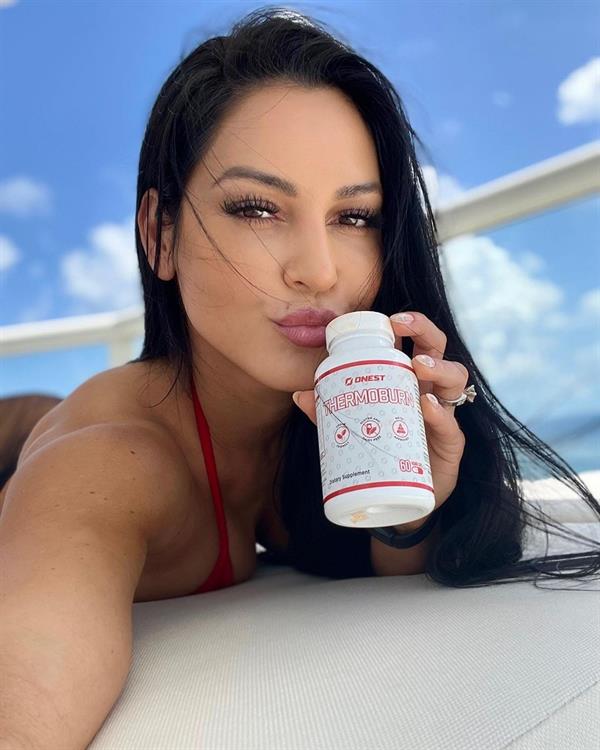 She's sculpted an incredible physique since then, becoming a champion and an inspiration to countless fans.  But she didn't grow up wanting to be a fitness model; her journey began when she met her husband, who supported her on her quest to become a world-leading fitness model.
2015 NPC Southern States & CJ Classic, 1st and Overall
2015 NPC Miami Muscle Beach Contest, 1st and Overall
2015 NPC , 1st and Overall
2015 NPC Sunshine Classic, 1st and Overall
2015 NPC Tampa Bay, 1st and Overall
2016 IFBB Arnold Amateur North America, 2nd (Pro Card)
2016 IFBB Fort Lauderdale Cup, 1st
2016 IFBB Naples Pro, 3rd
2016 IFBB Pittsburgh Pro, 10th
Her Early Life
Anita Herbert was born on December 29, 1989, in a small town near Budapest, Hungary.  Growing up, Anita wasn't a fitness fanatic; she never went to the gym until she was in her early twenties.  After starting college at the age of 18, she moved to Budapest in 2007.  She led a very unhealthy lifestyle during this time, drinking alcohol on a regular basis and eating junk food – she loved partying and going out every week.  Anita graduated from college three years later and was quickly thrust into the real world.  She struggled for the next two years due to a lack of opportunities in her home country (Hungary).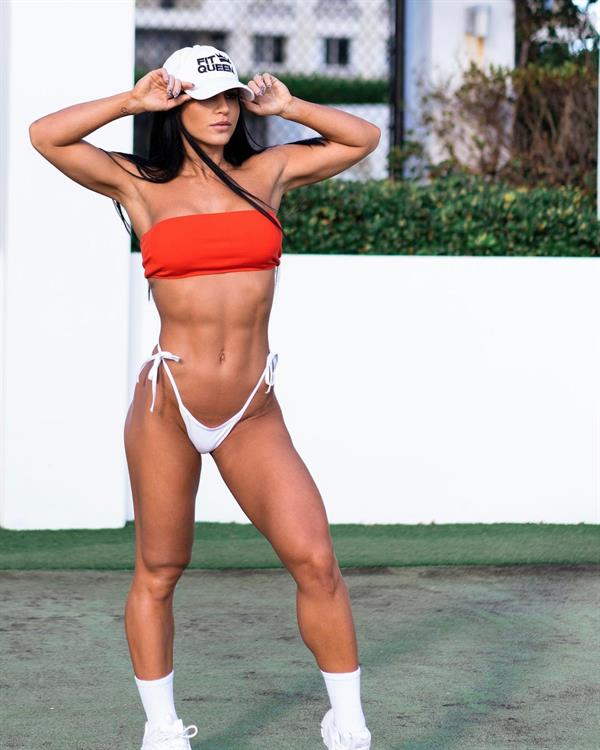 Career Journey
In 2012, 22-years-old Anita visited her best friend in Miami and this would later be a life-changing decision for her.  Anita, the future fitness model, enjoyed her time in the United States and made the difficult decision to stay – she wanted to build a better life in Miami.  Even so, she had never worked out in a gym before.
Anita had grown tired of going out and drinking by 24 after continuing her party lifestyle for several years.  She desired to settle down by 2014.  Fortunately, her great genetics had allowed her to stay lean, and it wasn't long before she met her future husband, who encouraged her to embark on her journey.  Anita then started going to the gym and following a strict diet plan.
Anita had sculpted an incredible physique under the supervision of her husband by 2015.  At this point, she met one of her fitness idols, Michelle Lewin; fortunately, Anita lived in the same building and trained in the same gym as her idol.  Michelle was impressed with Anita's physique and encouraged her to start competing as a female bodybuilder.  Anita stepped up her game after being inspired to compete and began preparing for her first show.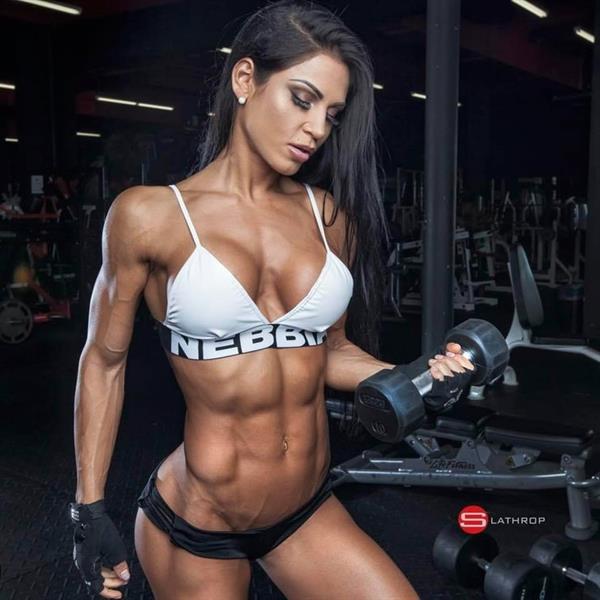 Anita competed in her first competition, the 2015 NPC Southern States and CJ's Classic, later that year.  Anita walked away with both the trophy and the overall title.
Anita went on to dominate four more shows over the course of the next year.  She won every competition, including the overall titles.
The Hungarian bikini competitor kicked off 2016 with a bang by competing in the IFBB Arnold Amateur North America.  She'd gotten a lot of attention after her victories, and by finishing in the top three, she was given the opportunity to become a professional.
Anita exceeded all expectations by finishing the second two years after starting her fitness journey.  Despite not adding to her trophy collection, she'd done enough to earn her Pro Card.
Anita realized her dream of becoming a professional bikini athlete at the age of 27.
Anita Herbert Photos
Join her over 2.8 million followers on Instagram for her personal posts and short workout tips.
Also, do visit our Anita Herbert page for more of her fabulously fit pictures.