This cutie is such a hottie and none of you or anyone else in the world can deny that.  Man, Sarah Hyland is a joy to look at and she'll awaken something in you if you know what I mean.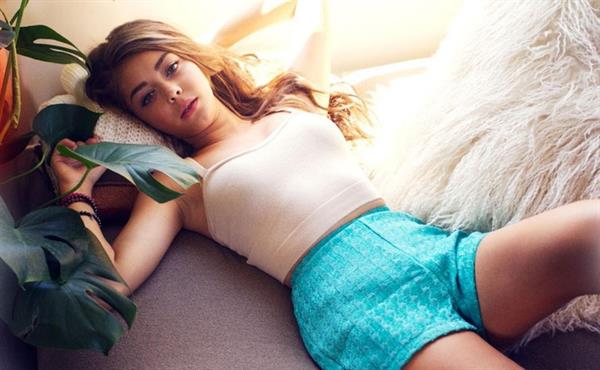 That sunkissed skin, that lithe physique, that smile of hers that can melt.  Her boyfriend is one lucky dude, yeah.  And so are you as you will get to see a good amount of her photos around the end of this entry.
Who is Sarah Hyland?
Sarah is an American actress who received critical acclaim for portraying the role of 'Haley Dunphy' in the ABC sitcom 'Modern Family.'  She began acting at the age of four and went on to work in theater, films, and television.  She made her official Broadway debut in a production of 'Grey Gardens,' playing the role of 'Jackie Bouvier.'  Following her success on stage, she was flooded with offers to play a variety of roles in films and television series.  She began her career with minor roles in films such as 'Private Parts' and 'Annie,' and went on to star in films such as 'Geek Charming,' 'Struck by Lightning,' 'Scary Movie 5,' and 'Vampire Academy.'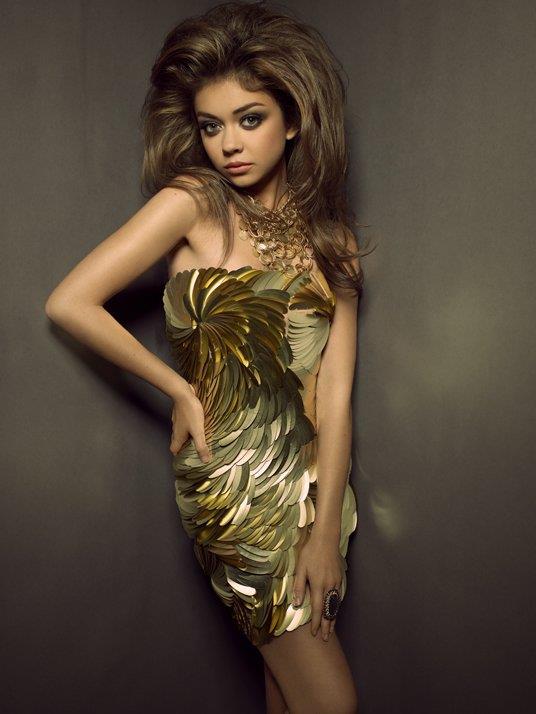 Prior to 'Modern Family,' she had recurring roles in other TV shows such as 'One Life to Live' and 'Lipstick Jungle.'  Sarah had a difficult childhood before establishing herself as an actress.  She had serious health problems that could have kept her from living a normal life.  She overcame her problems, however, with the help of her parents, and went on to make a name for herself in the entertainment industry.
Her Early Life
Sarah Jane Hyland was born on November 24, 1990, in Manhattan, New York.  Her father, Edward James Hyland, is an actor in theater and film, and her mother, Melissa Canaday, is a stage acting coach.  Sarah's younger brother, Ian Hyland, is also an actor.
She has worked in the entertainment industry since she was a child.  She used to accompany her father on his theatre trips as a child.  Her mother homeschooled her until the second grade when she transferred to a public school.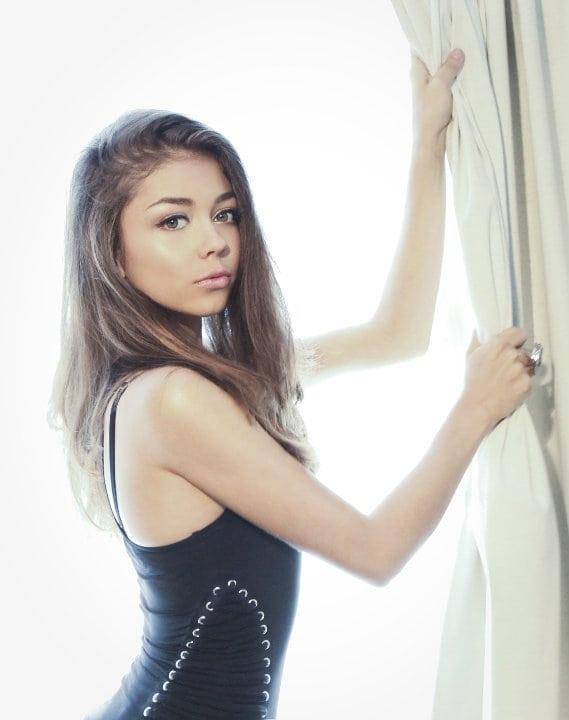 Sarah is also a singer and a dancer.  She began dancing lessons when she was three years old.  Sarah began vocal training at the age of seven.  She was invited to perform in the 'Lincoln Center' production of 'Reel to Real.'
Sarah was accepted into the 'Professional Performing Arts School' when she was in sixth grade, and she graduated in 2008.  She moved to Los Angeles, California, at the age of 18 to pursue her acting career.
Career Journey
Sarah Hyland has been doing commercials and voice-overs since she was four years old.  Her first film role was in 1997, when she played Howard Stern's on-screen daughter in 'Private Parts.'  She then appeared in two other films, 'The Object of My Affection' (1998) and 'Advice from a Caterpillar' (2000).  She made a brief appearance in an episode of the short-lived drama series 'Trinity' in 1998.
From 1997 to 1998, she starred in the popular TV series 'Another World' as 'Rain Wolfe,' an abandoned child. She would later co-star in the show with her foster mother Amy Carlson.  In 1999, she played 'Molly' in ABC's television film 'The Wonderful World of Disney: Annie,' alongside stars such as Kathy Bates, Audra McDonald, Alan Cumming, Victor Garber, and Kristin Chenoweth.
Sarah played the eight-year-old 'Audrey Hepburn' in Jennifer Love Hewitt's 2000 film 'The Audrey Hepburn Story.'  Later that year, she starred in the film adaptation of Joseph Mitchell's book 'Joe Gould's Secret,' as well as the crime drama series 'Falcone.'
Sarah went on to play minor roles in a few films over the next few years.  She also appeared as a guest star in several television shows, including 'All My Children' (2000), 'Law & Order: Special Victims Unit' (2001), 'Touched by an Angel' (2002), 'Law & Order' (2004), and 'Law & Order: Trial by Jury' (2006). (2005).
Sarah had a recurring role in the American soap opera 'One Life to Live' in 2007, in which she appeared in seven episodes.  She then appeared in two seasons of the comedy-drama series 'Lipstick Jungle' from 2008 to 2009. Sarah was cast in the lead role in the pilot of the ABC sitcom 'Modern Family' in 2009, just two weeks after moving to Los Angeles.  She went on to play 'Haley Dunphy,' the eldest of the 'Dunphy' children, in 11 seasons.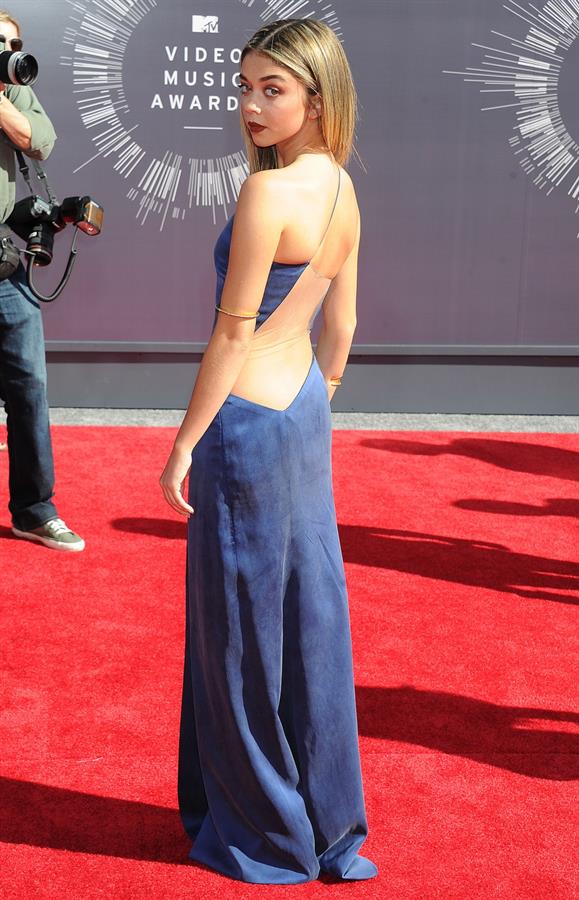 In 2011, she co-starred in Disney's original film 'Geek Charming' with her then-boyfriend Matt Prokop, and the following year, she was one of the leads in the coming-of-age drama 'Struck by Lightning.'
In 2013, she was cast in the fifth installment of the 'Scary Movie' franchise.  Her role in the 2014 fantasy comedy film 'Vampire Academy,' one of her major roles in the early-2010s, was a critical and commercial failure.
From 2012 to 2015, she was a voice actor in 'Randy Cunningham: 9th Grade Ninja.'  She has also voiced characters in films such as 'Lego DC Comics Super Heroes: Justice League – Gotham City Breakout,' 'Robot Chicken DC Comics Special 2: Villains in Paradise,' 'The Lion Guard: Return of the Roar,' and its sequel 'The Lion Guard: The Rise of Scar.'
Sarah co-starred in the Netflix drama 'XOXO' with Graham Phillips in 2016.  Three years later, she co-starred in the romantic comedy 'The Wedding Year' with actor and rapper Tyler James Williams.
She has appeared as a guest judge in several TV shows over the years, including 'Repeat After Me,' 'Shadow Hunters,' and 'Veronica Mars.'  In 2020, she was seen as a guest judge in the popular American reality competition television series 'RuPaul's Drag Race All Stars.'
Facts and Trivia
Sarah Hyland was in a relationship with Matt Prokop from 2010 to 2014.  They met while auditioning for 'High School Musical 3: Senior Year,' and later worked together on the sets of the television movie 'Geek Charming.'  They lived together from 2011 to 2014, when they split up due to allegations of physical and verbal abuse. She even obtained a temporary restraining order against Prokop, which later became permanent.
From 2015 to 2017, the actress was in a relationship with her 'Vampire Academy' co-star Dominic Sherwood, with whom she made numerous public appearances.  She is currently engaged to Wells Adams, a contestant on 'The Bachelorette,' whom she began dating in 2017.
Sarah was diagnosed with kidney dysplasia when she was nine years old, which could eventually cause the organ to malfunction.  Her father donated one of his kidneys, and she underwent kidney transplant surgery in 2012.  Her body began rejecting the kidney four years after the surgery.  Sarah's brother Ian eventually offered her his kidney, and she underwent another transplant in 2017.  She was also suffering from endometriosis and an undiagnosed abdominal hernia.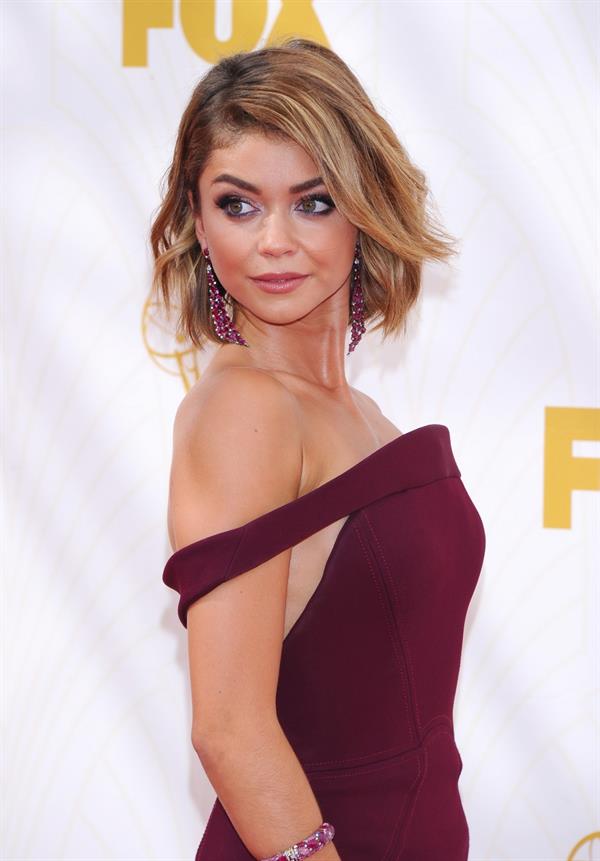 Sarah Hyland was unable to attend summer camps as a child due to health issues.  Later, she became involved with the 'Lopez Foundation,' which assists children with kidney diseases.  When necessary, the foundation provides medical care to the children.
Sarah appeared in an ad campaign for the Nintendo 3DS alongside Dianna Agron and Gabby Douglas in September 2012.  She stated that she has always been a 'Nintendo' fan and that she used to play 'Mario Kart' as a child.  She also stated that the fashion game 'Style Savvy Trendsetters' later captivated her.
In an interview with the online women's magazine 'Self,' the stunning actress revealed that she considered suicide while suffering from health issues.  She has had 16 surgeries in total.
Her Body Measurements
Sarah stands 5 feet, 2 inches and she possesses a 34-25-34 (32B bra size) figure.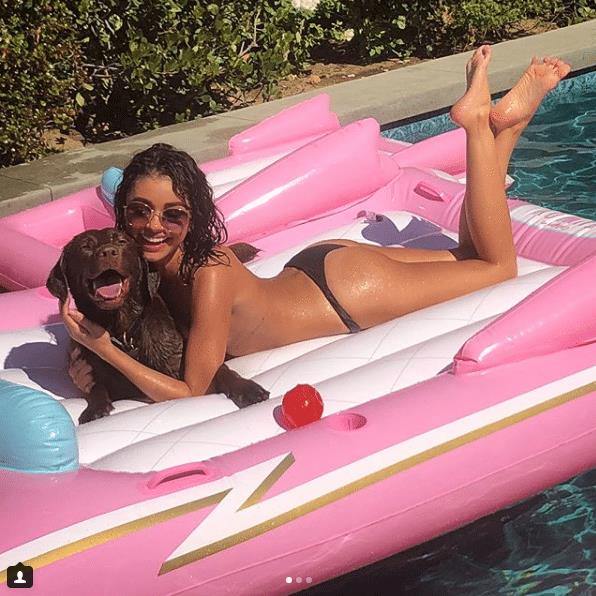 Sarah Hyland Photos
Join her over 10 million followers on Instagram for her latest lifestyle posts.
And do visit our Sarah Hyland page for a good amount of her stunning pictures.