This daughter of Johnny deserves a Friday Spot here.  And no, we are not riding on her father's recent courtroom drama (or adventure if you wish to call it).  We just find Lily-Rose Depp here as attractive as her father's acting skills.  Yup, too much.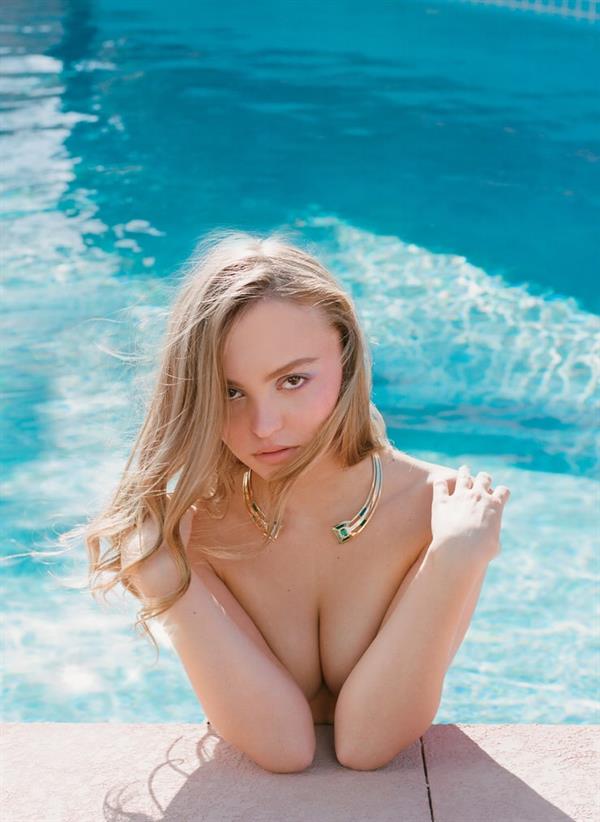 And yes, you can't really deny the beauty of this woman.  So yeah, than you Johnny not just for your movies but also for giving the world someone truly hot and gorgeous.
Who is Lily-Rose Depp?
Lily-Rose Melody Depp is a French-American actress and model.  She landed her first Chanel campaign at the age of 16 and became the brand's face for the pearl eyewear collection.  A year later, she campaigned for Chanel No.5 L'Eau, which saw a 30% increase in sales, making her a popular teenage model in the industry.  She was also cast in Chanel's Rouge Coco Gloss and Autumn/Winter 2017 campaigns, making her the company's youngest brand ambassador to date.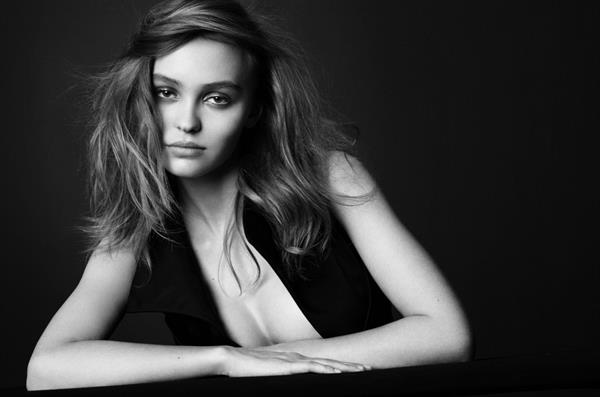 Lily has always been in the spotlight as the daughter of American actor Johnny Depp and French singer and actress Vanessa Paradis. In fact, she gained national attention after attending Chanel's Métiers d'Art Collection show in New York with her mother, and she rose to fame overnight.  She has appeared as a model in both the British and French editions of 'Vogue.'  She has also begun an acting career, making her debut in the Canadian comedy-horror film 'Tusk,' which premiered at the Toronto International Film Festival in 2014.  Lily-Rose has also appeared in the films 'Yoga Hosers,' 'La Danseuse,' and 'Planetarium.'
Her Early Life
Lily-Rose Melody Depp was born on May 27, 1999, in Paris, France, to Johnny Christopher Depp II and Vanessa Paradis.  Her parents divorced in 2012, after 14 years of marriage.  They share custody of Lily, so she lives in both Los Angeles and Paris. John 'Jack' Christopher Depp III is her younger brother.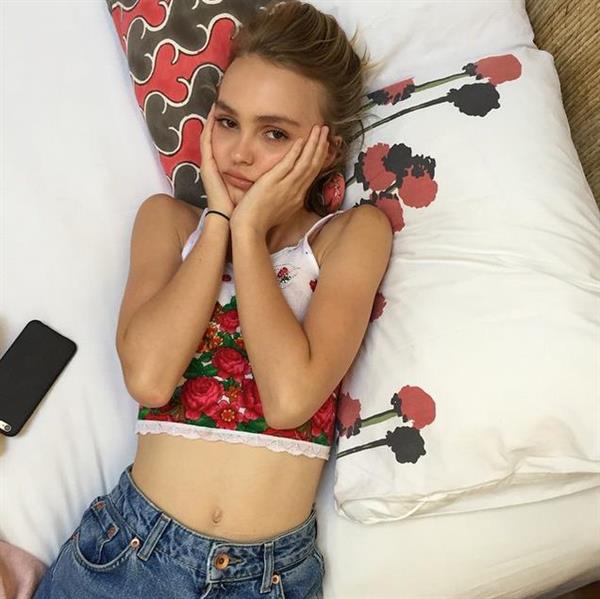 Lily-Rose dropped out of high school in 2016 to pursue a career in acting.  She is bilingual (English and French).  She suffered from anorexia as a teen and is still being treated for it.  Lily-Rose has been in the spotlight since her birth as the daughter of celebrity parents.  Her fashion sense also draw a lot of attention to her.
Career Journey
Lily-Rose began her acting career in 2014, with a brief appearance in the film 'Tusk,' in which she played Colleen Collette.  Her father appeared in the film as well.  Dana Boulos and Maggie Silverman shot her photographs, which were then published in the April 2015 issue of the Australian magazine 'Oyster.'  The following year, she was named brand ambassador for Chanel's eyewear line.  She was also seen in Irish rapper Rejjie Snow's October 2015 video 'All Around the World.'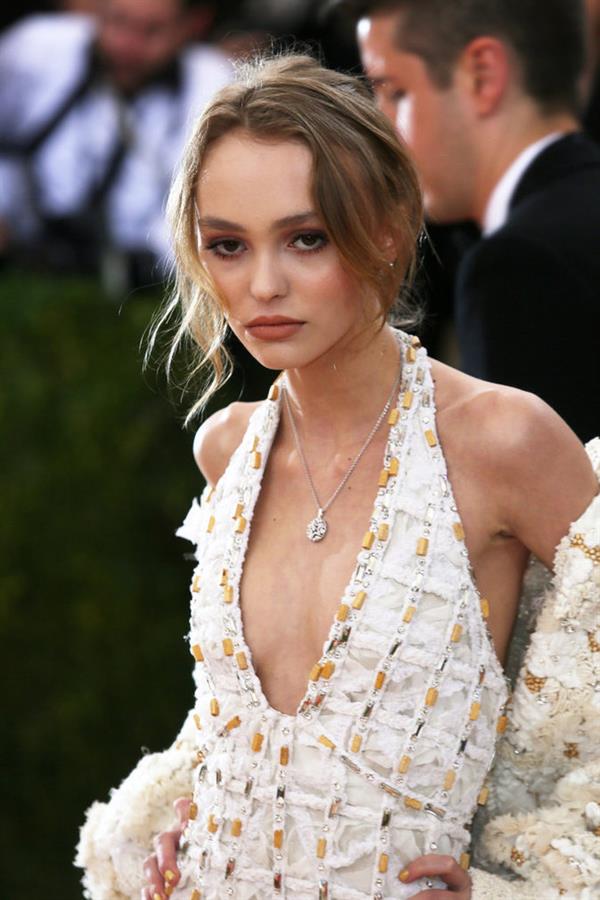 In 2016, she reprised her 'Tusk' character of Colleen Collette in Kevin Smith's horror-comedy film 'Yoga Hosers.' It had its world premiere at the Sundance Film Festival.  She also landed the campaign for Chanel's new fragrance No.5 L'Eau the same year.  She was then cast as Isadora Duncan in 'The Dancer,' a Stéphanie Di Giusto-directed and written biographical film. It had its world premiere at the Cannes Film Festival.
Lilly was cast in an advertisement campaign for Chanel's beauty line in 2017.  She appeared in the French film 'Les Fauves,' directed by Vincent Mariette, alongside Laurent Lafitte.  She will reprise her role as 'Tusk' in the upcoming film 'Moose Jaws.'
Facts and Trivia
Lily-Rose began dating Ash Stymest, an English model who has appeared on the covers of magazines such as 'Vogue Hommes' and 'Italian Vogue,' in 2015.  They split up in April 2018.
Harley Quinn Smith, the daughter of director/filmmaker Kevin Smith, is good friends with Lily-Rose Depp.  The two girls met in kindergarten and co-starred in Smith's film Yoga Hosers (2016).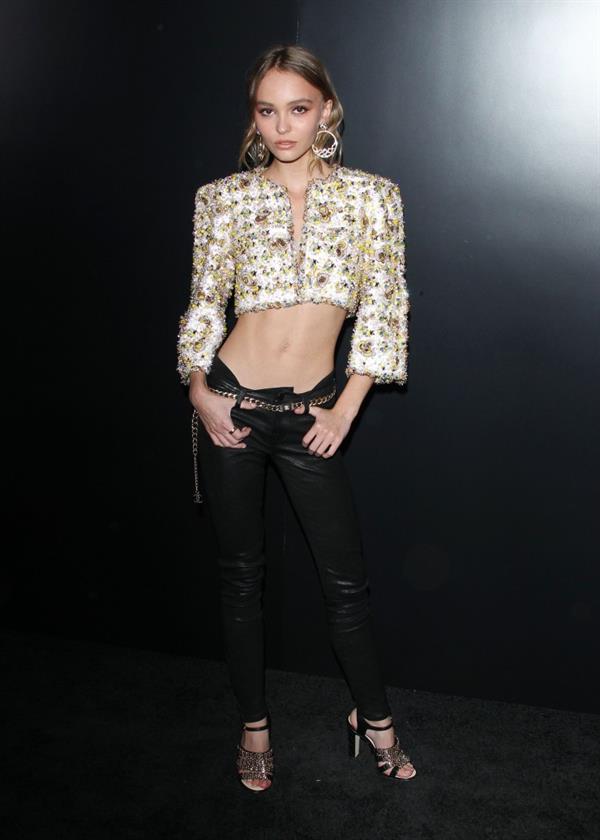 Lily-Rose was hospitalized in 2007 after contracting a serious e.coli infection that caused acute kidney failure.  Her father, who was in the middle of filming "Sweeney Todd," paused production so that he could be by her side while she recovered.  To express his gratitude, Lily-Rose later donated approximately $2 million to Great Ormond Street Hospital.
Her Body Measurements
Lily-Rose stands 5 feet, 5 inches and she rocks a 32-26-32 figure.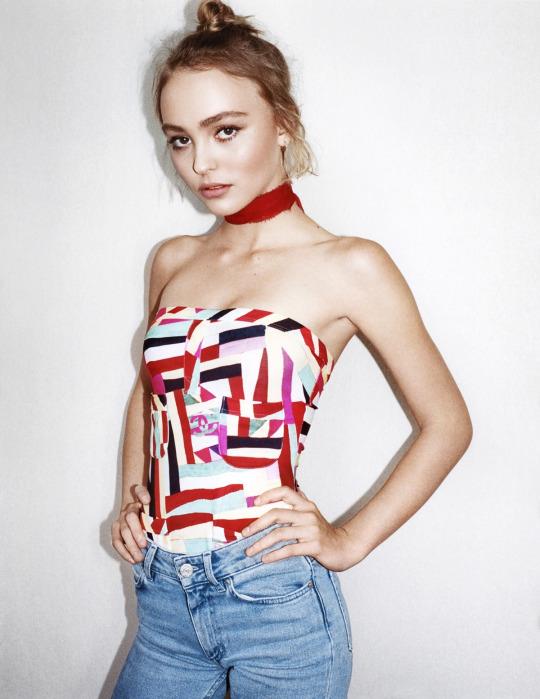 Lily-Rose Depp Photos
Join her over 6.8 million followers on Instagram for her newest personal posts.
Also, do check out our Lily-Rose Depp page for more of her hot, hot pictures.