It's been quite a while since we posted a "Hottest Women From this Part of the World" listicle, eh?   So yeah, we decided to make another one.   This time from the Dominican Republic.   Yup, a country with really, really attractive women.   You should go there and see for yourself.   But if you can't travel, well…   That is why we come up with listicles like this.
You see, some Dominican women have dominated the entertainment and fashion industry without you even knowing.  So here they are, in no particular order of hotness.
Claudia Cruz
Claudia Cruz is a model, TV host, actress, and beauty pageant winner who represented her country in the 2004 Miss World competition.  She was born in 1986 and, in addition to finishing second in the Miss World pageant, she also won a couple of others in the Dominican Republic.
After representing Bonao and placing only as the fifth runner-up in the Miss Dominican Republic 2004 pageant, which was won by Larimar Fiallo, Cruz decided to take another chance at the new revamped, and independent Miss Mundo Dominicana contest.  For the first time ever the contest would be a reality show, the semifinalists being narrowed down by judges and the finalists and winners based on a public vote.  Having received 66% of the votes, Claudia was named the winner on October 10, 2004, only a month before her departure from the contest.  Despite the lack of time to prepare herself for the Miss World pageant, she won the title of Continental Queen of the Caribbean and finished as the first runner-up to the eventual winner, María Julia Mantilla from Peru.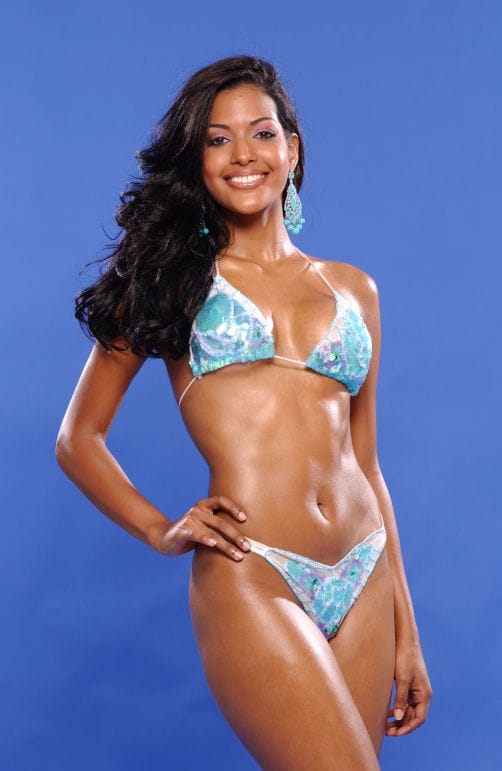 Cruz is the first Dominican beauty queen to have been elected by public vote.  She is also the second-highest placed Dominican ever in the Miss World contest as she placed second, only Mariasela Álvarez has placed higher as she was the winner of Miss World 1982.
Amelia Vega
Amelia Vega was born in 1984 and rose to prominence when she was named Miss Universe at the age of 18 in 2003.  Her mother was also a beauty queen in 1980, so she followed in her mother's footsteps.  During their year as Miss Universe, the girls do a lot of charity and fundraising.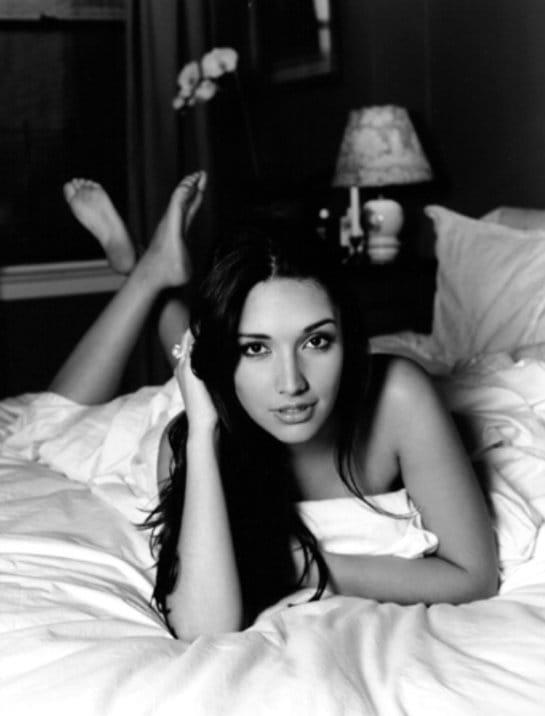 She began modeling after settling into her New York apartment.  As a singer, she has also released a few records.  Amelia is a very busy girl, with a couple of movies and hosting a TV show.
Melody Jimenez
Melody Jimenez was born in Santo Domingo but spent her childhood in Spain and the Dominican Republic.  Her Dominican mother and Spanish father saw to it that she took modeling and dancing classes.  She also studied etiquette and elocution.
She won a prize in a child beauty pageant when she was 11 as a result of this training.  The lovely girl went on to win numerous titles.  She was also a runner-up in a number of beauty pageants.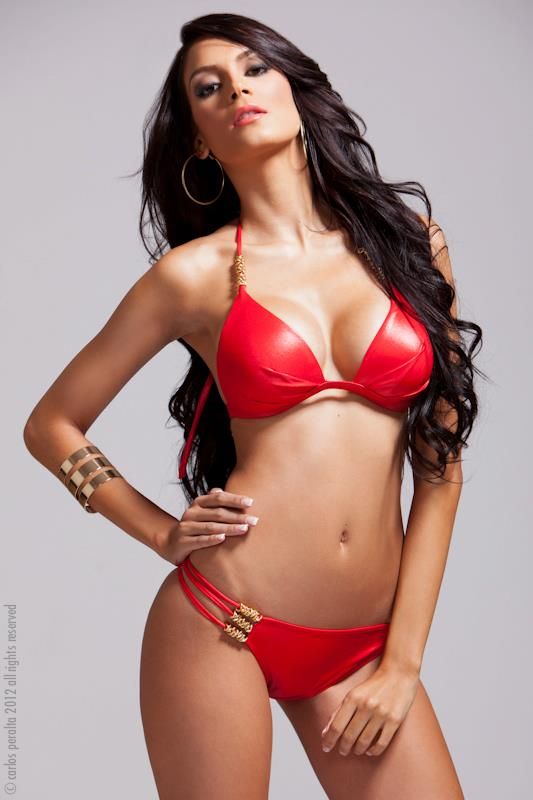 Melody began working as a commercial model while she was still a teenager.  She has since shot for numerous magazines all over the world.  She has been involved in fashion projects with her husband, a photographer from Poland, since 2011.
While working in the fashion world, Melody studied Tourism Management.  She also speaks many languages.  Besides her native Spanish, she knows Catalan, English, French, German, and Polish.
Lineisy Montero
Lineisy Montero was born in Santo Domingo, where her single mother raised her on her own.  When she was 14, modeling scouts spotted her in an amusement park.  However, her mother did not allow her to take up any offers until she turned 18.
In 2015, the tall, brown-eyed Dominican began her modeling career with an exclusive contract with Prada.  With her striking good looks and a natural afro hairstyle, she became an instant hit.  She has since appeared in magazines like Vogue and modeled for brands like Chanel.  What's more, she has walked the ramp in fashion shows for some of the top designers.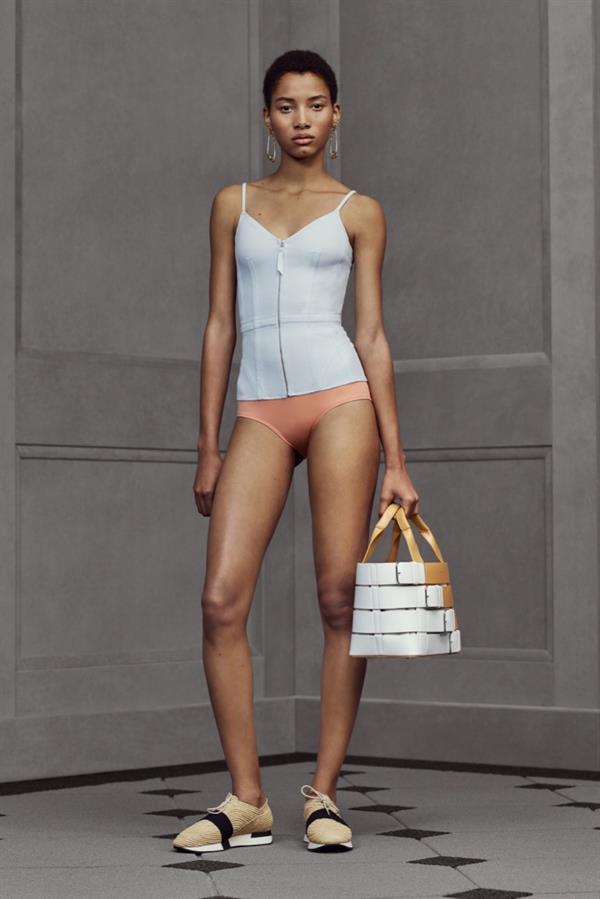 Currently, she ranks amongst the top 50 models in the world.  However, after her modeling career ends, Lineisy wants to be a fashion designer and start a clothing line.
Mily Reuter
Mily Reuter is tall and lovely, with a German father and a Dominican mother.  Sandro Guzman of Ossygeno Model Management noticed her shopping in her hometown of Higuey when she was 14 years old.  He accepted the young lady as a client, and she began modeling.
She represented the Dominican Republic in the Elite Model Look World Finals in 2011.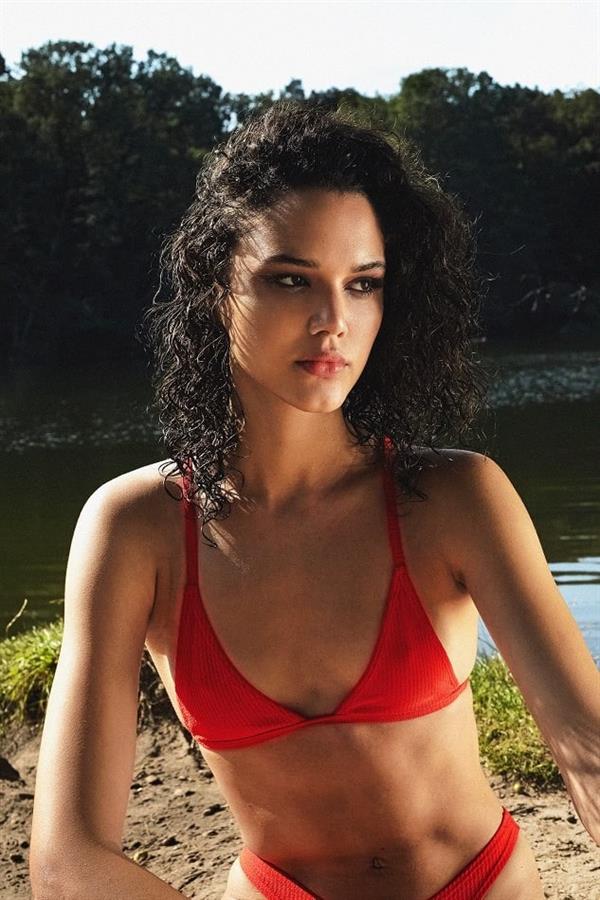 Since then, the brown-eyed beauty has performed for Chloe, Tommy Hilfiger, and other high-end labels.  She has collaborated with fashion houses such as Italian Costume National.  She has also appeared in photo shoots for Jute Magazine and a variety of other publications.
Miley likes traveling around the world. Luckily, as part of her work, she can visit various countries.  In addition, she is active on social media and often posts selfies and other photos for her fans.
Ysaunny Brito
The Dominican Republic is known for its beautiful beaches, warm weather, and curvy girls.  Ysaunny Brito, on the other hand, is a completely different type of woman.  She never imagined she would become a well-known name in the fashion industry in her home country.
However, after winning the Elite modeling competition at the age of 18, she quickly launched her career in Paris, France, collaborating with brands such as Kenzo and Ralph Lauren.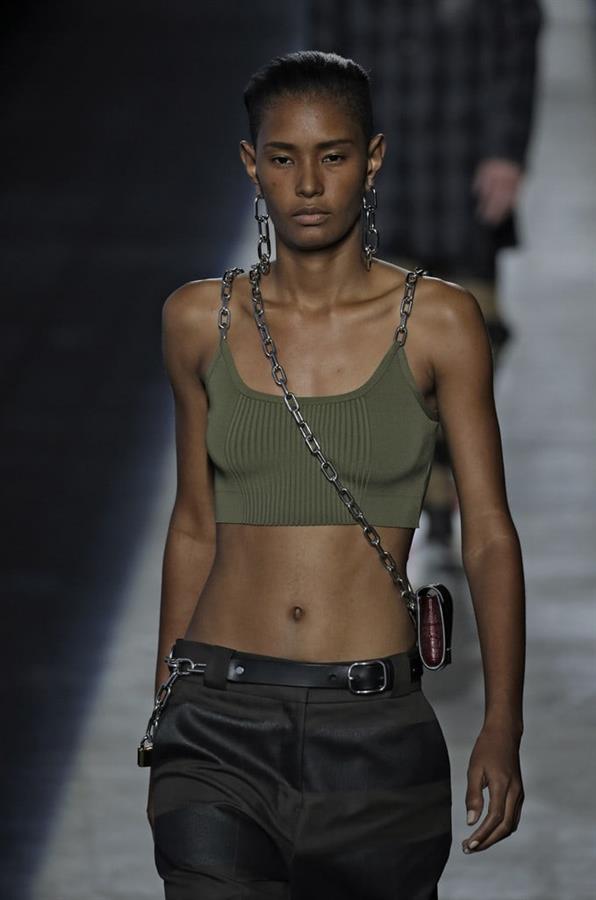 She has since gained popularity not only on the runways but also on social media.  Ysaunny has over 26 thousand followers who can enjoy her beauty on a daily basis.  She also regularly posts about her projects and runway appearances.
In fact, that's precisely what has allowed her to stay in the spotlight in the fashion industry and walk for numerous designers and fashion companies such as Jean Paul Gaultier, Balmain, and Etam.
Arlenis Sosa
Arlenis is a Dominican fashion model who is most recognized for her work with Lancome, Victoria's Secret, Emanuel Ungaro, Hussein Chalayan, Alexander Wang, Jean-Paul Gaultier, Hermes, Bottega Veneta, and Anna Sui.  In her short career, she's booked jobs with designers most models would only dream of working with, among them: Chanel, Tsumori Chisato, David Yurman, and Carlos Miele.
Arlenis Sosa was born on May 7, 1989 in Monte Cristi, Dominican Republic as Arlenis Sosa Peña.  She received her primary and secondary education at the Evangelical College Simon Bolivar in the city of Dajabón.  When she was 16, she wanted to further her education in communication studies in Santo Domingo, but while walking in Copey with her family, designer Luis Menieur, her mother's agent, spotted her.  He complimented Arlenis and told her she could be a model in New York.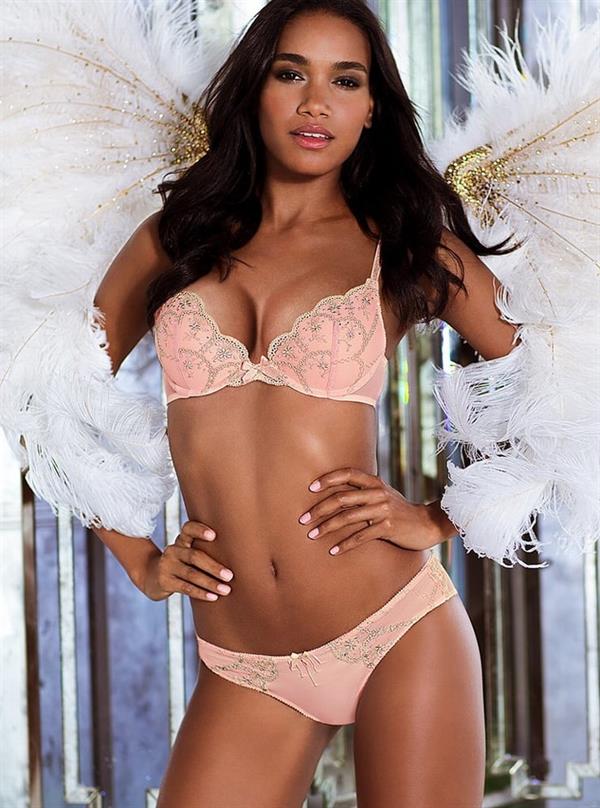 For two and half years, Sosa had to cope with the color prejudice of some Dominican designers, while she worked as a model in her homeland.  Although she could not speak English when she moved to New York, she walked into Marilyn Models in March 2008 and was signed on the spot.
Massiel Taveras
Massiel Taveras is tall and deliciously beautiful. She was born in Santiago de los Caballeros, the daughter of Daman Taveras and Carmen Henriquez de Taveras.  She has six siblings, including television conductor and former beauty queen Rita Isaura Taveras. Massiel holds a degree from the Pontificia Universidad Católica Madre y Maestra.  She relocated to Hollywood to pursue a career as an actor.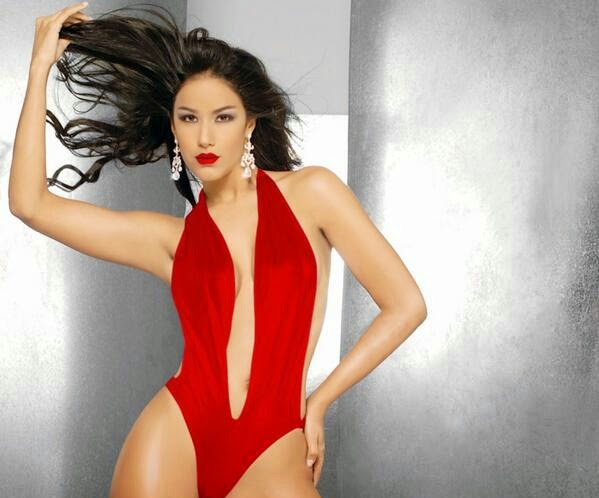 She is an actress, presenter, and designer in addition to being an actress.  Massiel, like many others before her, was crowned Miss Dominican Republic in 2007 and represented her country at the Miss Universe pageant that same year.
Yahina Guzman
Yahina is a Dominican model who stands tall and is easily identified by her wild hair.  Another black-skinned supermodel who is little known.  There's no birthday or other information, just a photo.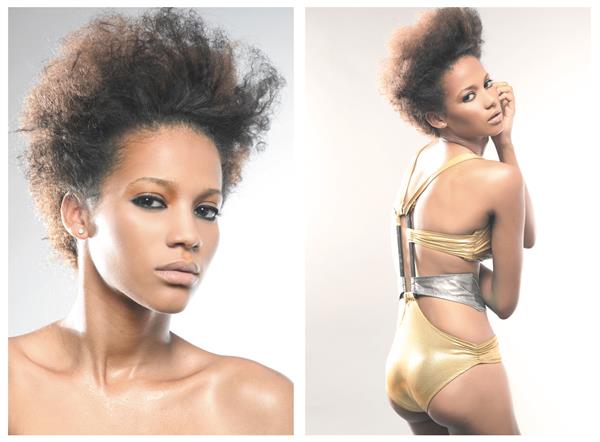 She is said to have perfect legs.  Looking at the photo, we can't argue with that.
Zoe Saldana
The most pressing question surrounding Zoe Saldana appears to be her ethnicity.  She was born in New Jersey, USA, in 1978, and was raised in the Dominican Republic, where her father was born.  When you consider the films in which she has appeared, she has come a long way.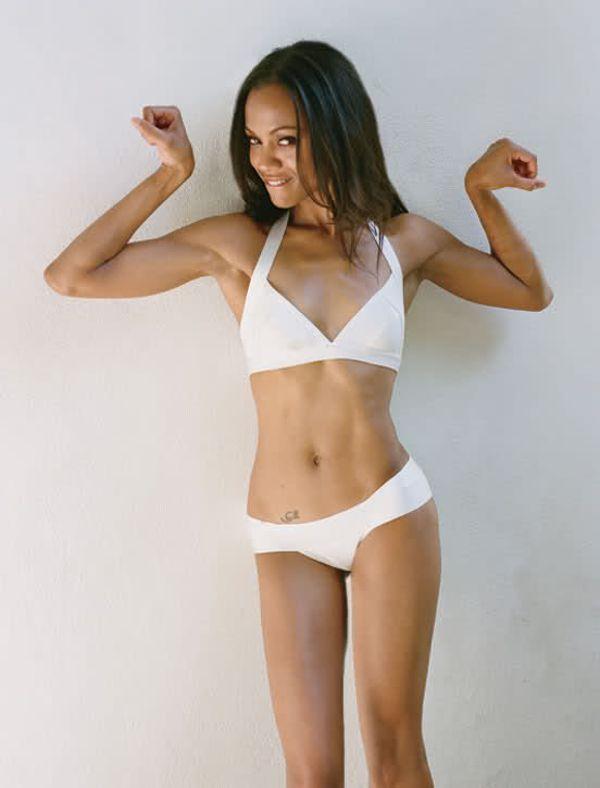 To name a few blockbusters, Avatar, Pirates of the Caribbean, Guardians of the Galaxy, and Star Trek.  Her early career was as a dancer, and she made her acting debut in the TV drama Law and Order.  She has also worked as a model.
Tahiry Jose
Tahiry Jose was born in New York to Dominican parents.  She is a true beauty with dark skin who complements her beauty with intelligence.  She recently graduated from law school and is now designing clothing and putting her name on nail polish.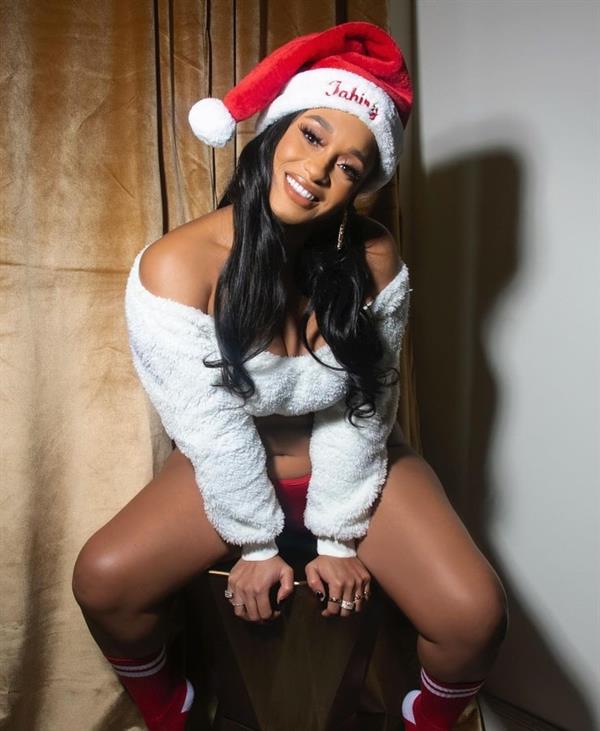 Tahiry is a model and the owner of Suite 135 in New York City, as well as the star of Love & Hip Hop: New York.  She rose to prominence as the girlfriend of rapper Joe Budden.
Roza Gough
This gorgeous young woman was born in Santa Domingo in 1987.  She is 5'11" so a modeling career was calling.  Roza Gough won the Elite Model look in 2005 and has graced magazine covers and fashion runways ever since. Others describe her as a model with perfect skin and hair.  Some of her underwear model photos are hot enough to make a grown man cry with desire.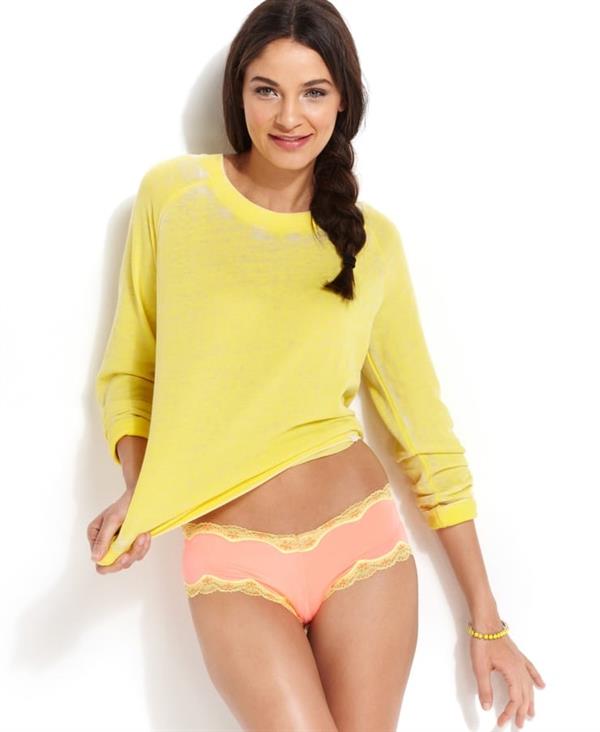 Milani Rose
Petite she might be, but booty she sure has.  She is a model, Dominican-born, of Haitian descent, hence her black color.  She works as an actress, fitness coach, and she is an entrepreneur.  Milani Rose also does some singing and creates music videos and designs event flyers, magazine covers, and has even tried her hand as a professional make-up artist.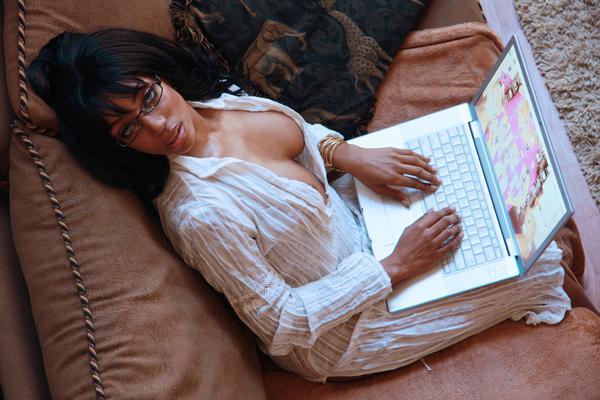 Her star keeps rising, and she keeps riding it.  Beautiful and busy.
Celines Toribio
Celines Toribio has been on television since 1995, when she began her career.  She was born in 1975 and received her bachelor's degree in mass communications.  Celines is an actress best known for hosting various Univision shows from 1996 to 2001, followed by a stint hosting ESPN Deportes' Sabor a Beisbol from 2002 to 2006.  She has also appeared in a number of Spanish-language films.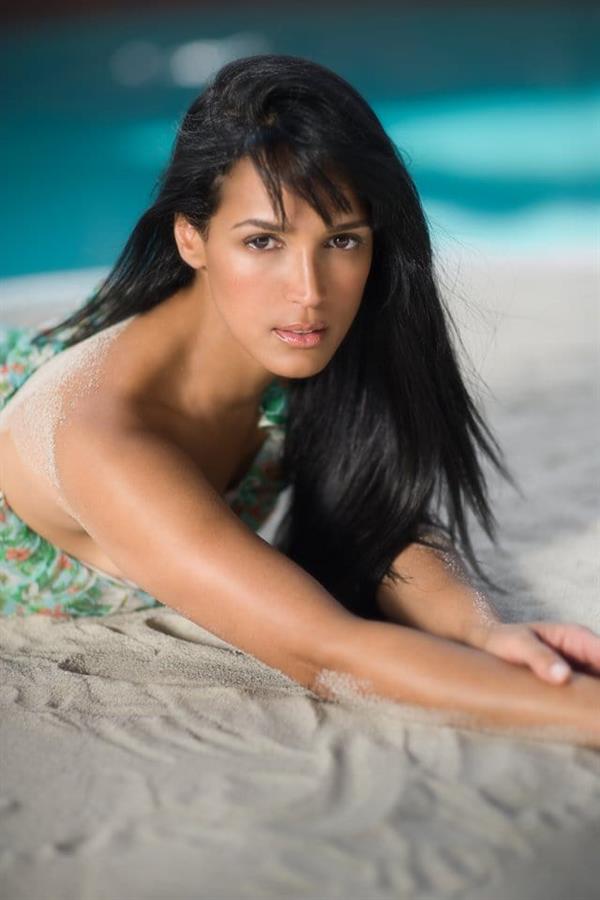 She was named one of the 50 most beautiful women in the world.
Michelle Rodriguez
Michelle Rodriguez is a screenwriter and actress from the United States.  Her most well-known roles include 'Girlfight' and the 'Fast & Furious' franchise.  Rodriguez was featured on 'Maxim' magazine's list of 'Hot 100 Women of 2002' just two years after making her film debut.  She began hogging the limelight after her brilliant performance in her debut film 'Girlfight,' for which she not only received critical acclaim, but also several awards.  She has established herself as a bankable actress over the course of her career, with many of her films, including 'Avatar,' 'Battle: Los Angeles,' and 'Furious 7,' becoming major box office hits. 'The Fate of the Furious' was also a box office smash.  She has also appeared on TV, including some very successful TV series, for which she has won awards as well.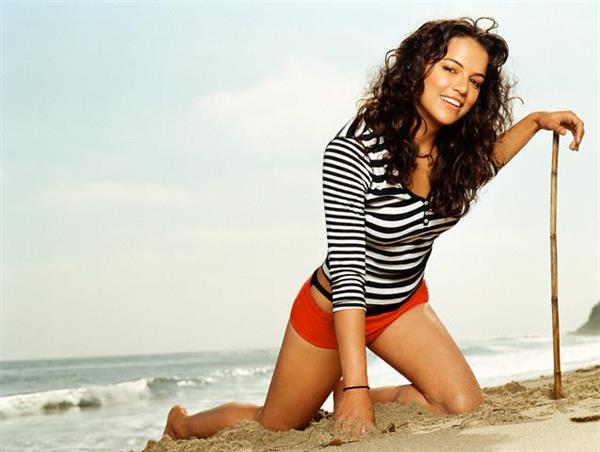 Besides voicing characters in video games, she has also tried her hand at scriptwriting.  Although she has had a successful professional career, she has been arrested and sentenced to jail several times due to her unruly behavior.
Yaris Sanchez
Yaris Sanchez is a Dominican Republic-born former exotic dancer, model, and aspiring actor.  She rose to prominence as a video vixen after appearing in a number of hip-hop videos for well-known rappers.  In 2009, she debuted as a model by appearing in the music video for the official remix version of The Dream's song "Rockin' That Thang."  In 2010, she was chosen as a choreographer for the Trey Songz music video "Bottoms Up," which featured Nicki Minaj, after an online audition via YouTube video.  Around 2012, she was a main cast member in the music video for French Montana's song "Shot Caller."  She went to a radio interview with her longtime boyfriend, Ab-Soul, on Power 105.1′s 'The Breakfast Club' in 2014.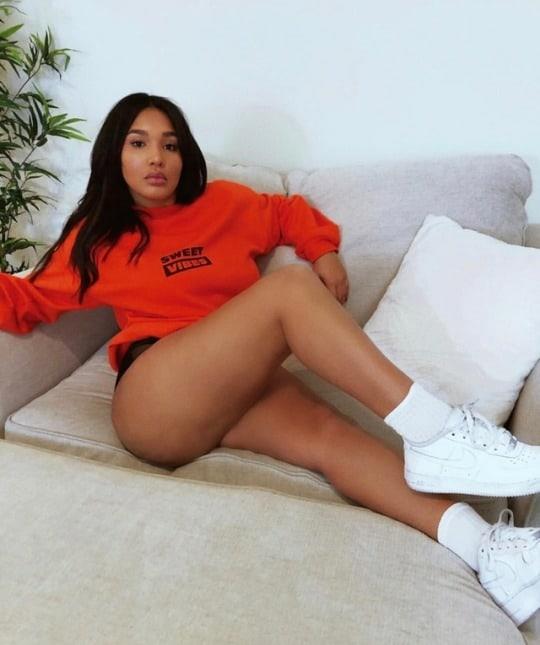 In late 2015, she turned to direct and shot the 1950s-inspired photo exhibition "Never The Girl Next Door" project with photographer Ravie B.
Katrina Taylor
This lady seems to prefer just using the shortened version of her first name.  It's a gimmick. Trina was born in 1974, and the reason for the single name is that she is an American rapper.  You know, like Ice. Just a name.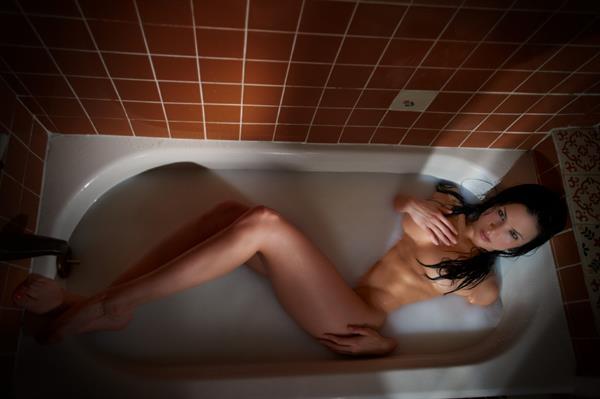 She has made a few reasonably successful albums and has been nominated as the best female rapper ten times, never winning.  The number of music awards she has been nominated for would take up too much space, let's say she is pretty good at what she does.
Erica Mena
Erica Mena is a well-known reality star who rose to prominence after appearing on the reality show Love & Hip Hop: New York. She had a difficult childhood due to an abusive father and an incomplete education.  Her tough upbringing, however, shaped her personality into the firebrand that she is known to be.  Her desire for a better life has been her guiding force on the difficult road to stardom.  She began her career as a model, appearing in a number of music videos for well-known artists.  Aside from Love & Hip Hop, she has appeared in Kourtney and Kim Take Miami and VH1 News Presents: Hip Hop Videos.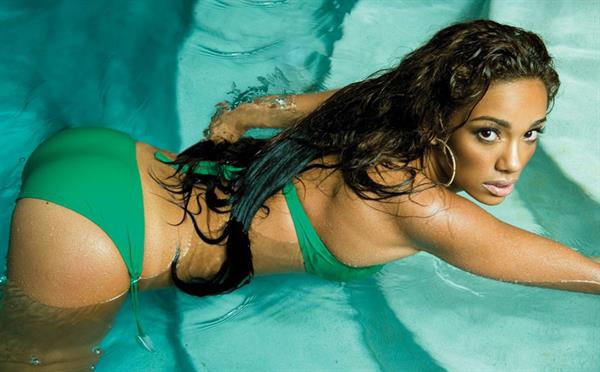 Her success can be gauged by the number of glamour magazines that she has featured in, including being the cover girl in some.  She has written two books about her life that cover her difficult childhood and love life, ending in single motherhood.
Alejandra Cata
This Dominican beauty rose to prominence as a model. She was born in the year 1978.  There isn't much information about Alejandra Cata, but she rose to prominence when they began filming models in a changing room between catwalk appearances.  The truth is that she became famous because she is a very attractive, sexy woman.  It's straightforward.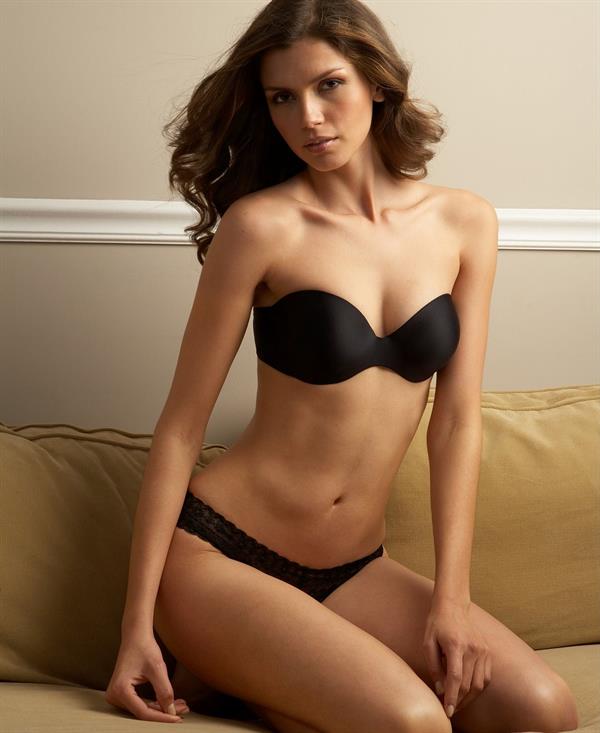 This model and Instagram sensation is also known for being represented by a number of modeling agencies, including One Management, Ford Models, and Plutino Group.  Her over 40,000 Instagram followers see her studio modeling content.
Mayoli Sena
Mayoli Sena was born in 1989 and is best known for her roles as a model and vixen.  That's what foxy means.  She is a dancer by trade, but her modeling has landed her on the cover or in photos of some popular magazines.  She enjoys lingerie modeling, and we enjoy seeing it as well.  Voluptuous is a word that comes to mind immediately.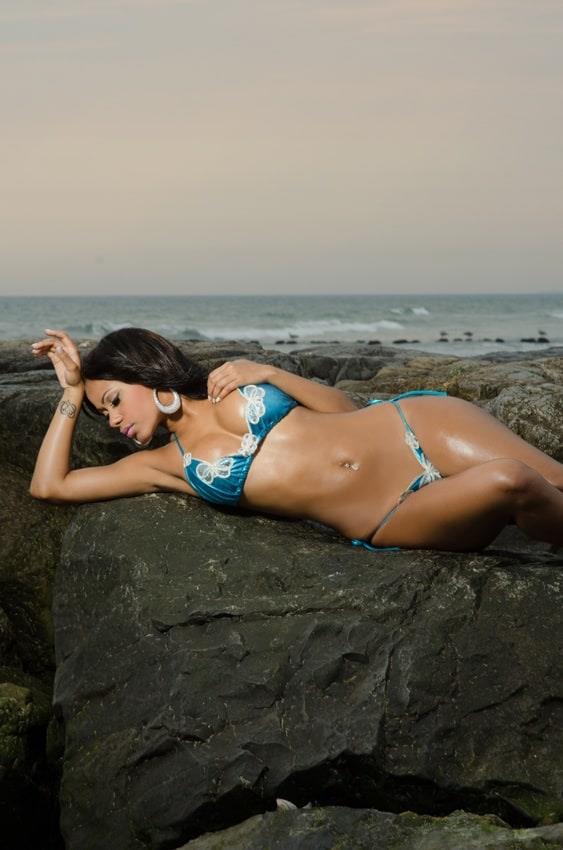 Kat DeLuna
Kat is best known as a singer, and she was serious about being in the entertainment business when she started attending a Performing Arts school at the age of 14.  She was born in 1987 and raised in the Bronx and the Dominican Republic.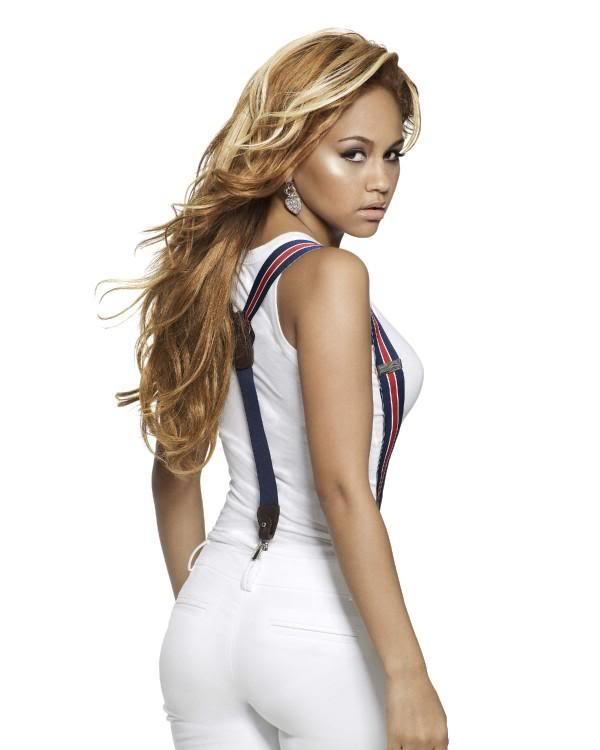 Kat is a singer, songwriter, and dancer from the United States.  She has had a successful singing career, having released numerous albums and records.  It also helps that she is a very attractive performer.
Alisa Reyes
Alisa Reyes' nationality is difficult to determine, with a background check yielding Italian, Irish, Caribbean, Indian, and Dominican results.  For the purposes of this article, we'll stick with Dominican.  She was born in New York in 1981.  She has appeared in a few films and provided voiceovers for cartoon characters.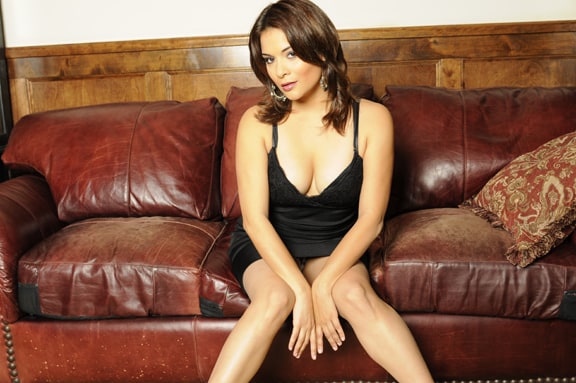 When she is not acting, she is producing or writing, such as children's books.  Alisa has her own Superboat Racing team as an added bonus…  Sporty, lovely, and astute.
Cris Urena
Cris Urena is a well-known fashion model based in New York, where she wowed all the hot-blooded males by modeling Victoria's Secret lingerie.
She was born in 1991 in the Dominican Republic and raised there before moving to the United States when she was quite young.  In addition, she has appeared in four films.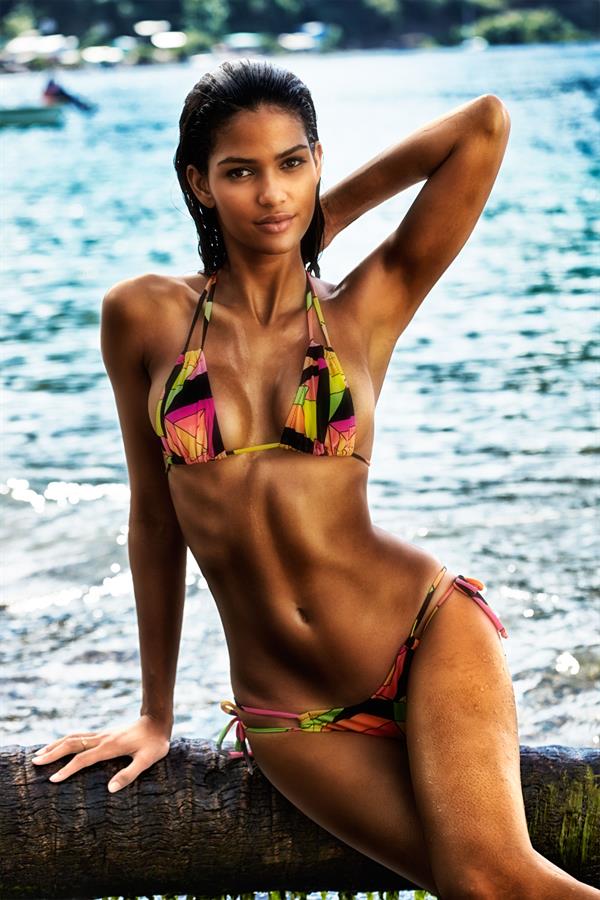 The pictures of her are so hot and sexy, showing off that amazing body, that it's easy to see why we'll be hearing a lot more about this stunning young lady.
Kimberly Castillo
Kimberly Castillo rose to prominence in a beauty pageant in 2010.  She made headlines, however, when she represented the Dominican Republic in the Miss Universe Pageant in 2014.  Kimberly did not place, but we all know the judges in this pageant are a little insane.  She's an intimidating 6′ tall, so short guys can only fantasize about her.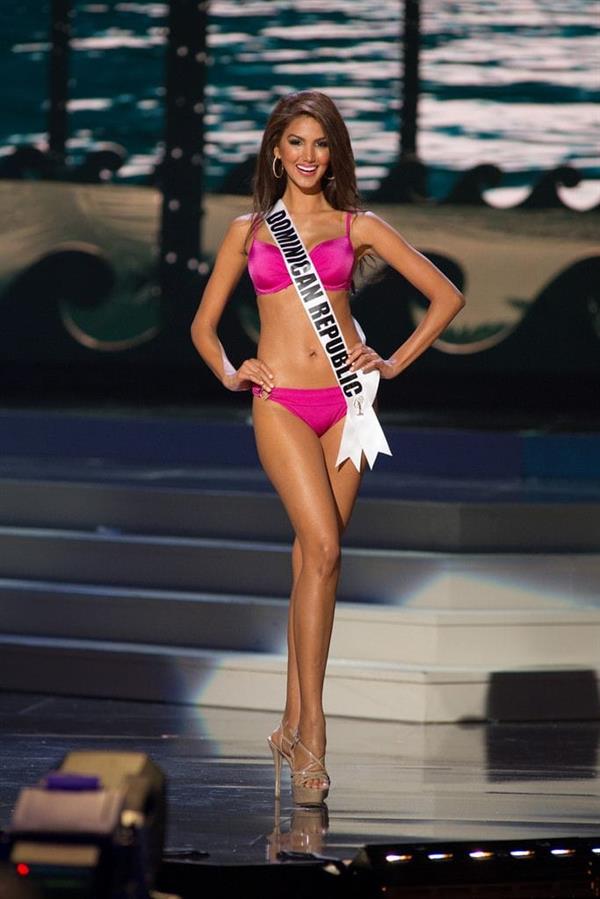 Kim is both intelligent and beautiful, and she holds two degrees, one in architecture and the other in fashion design.  You have to see photos of her to believe how sexy and hot she is.
Geisha Montes
This beautiful young lady was born in 1987, and she studied graphic art and a few other subjects through school and university.  Geisha Montes is listed as an actor, and she currently lives in New York.  Among her interests, she plays the drums and has a very wide range of sporting interests.  She is also an accomplished dancer.  You can add beautiful, sexy, and hot.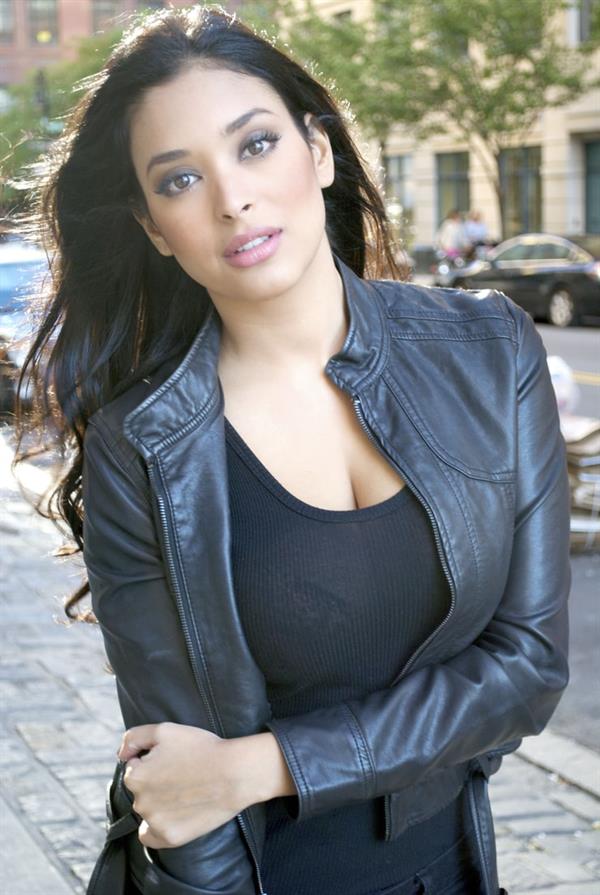 And. there you have it, folks! Enjoy!