What do you guys think about Ashley Graham?  We have criticized her before on this site and in her battles of the day, well she didn't win any of them against regular models.  On the other hand, she does still maintain over a 9 rating and she doesn't seem to be going away.
Now Ashley appears in lingerie for the Fall 2016 Collection of Addition Elle. The photos were taken inside a subway train by Canadian photographer Shayne Laverdière.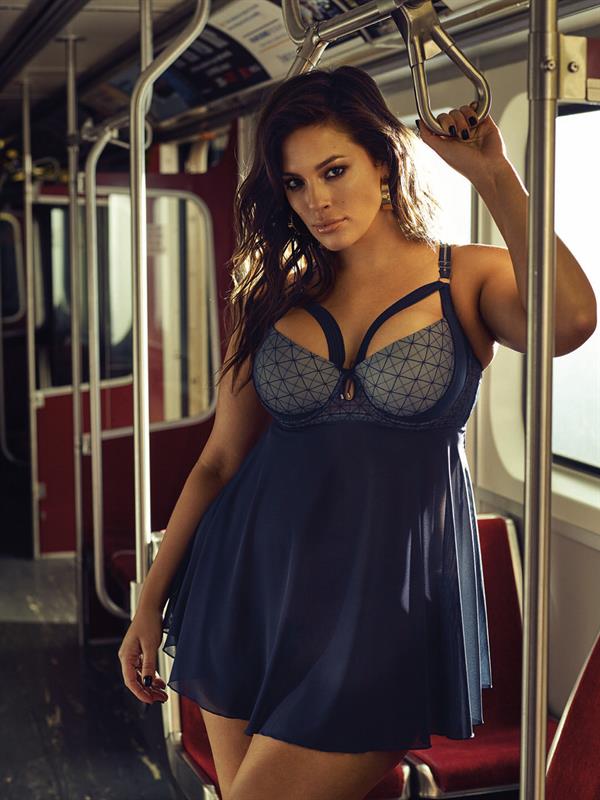 Graham sported bras and underwear under the "Provocative" line collection. This is her 10th collection with the brand.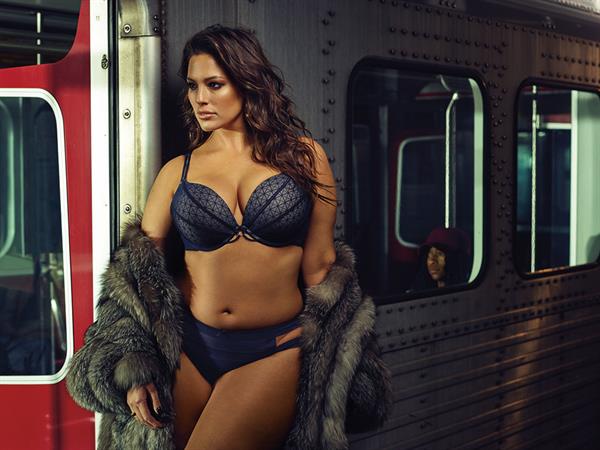 In this photo, Graham shows her curvy body in bra, underwear, and fur jacket draped around her elbows.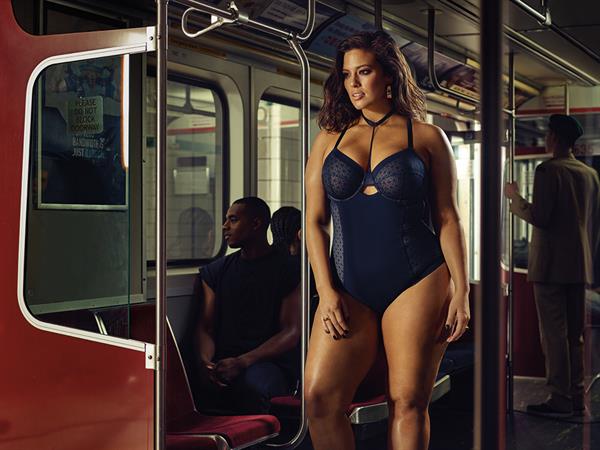 Sporting another midnight blue bodysuit, Graham poses inside a subway train.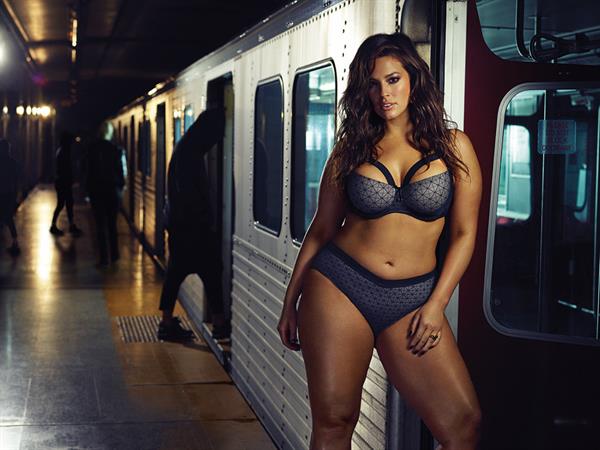 Ashley says, her 10th collection is her favorite to date.
"The styles have really evolved with my career, and me and we're able to push the boundaries a bit more with the success of each collection. We thoughtfully designed this collection so our customers can incorporate the lingerie into their outfits, not just wear them underneath. I also never thought I'd be on the subway in my underwear!"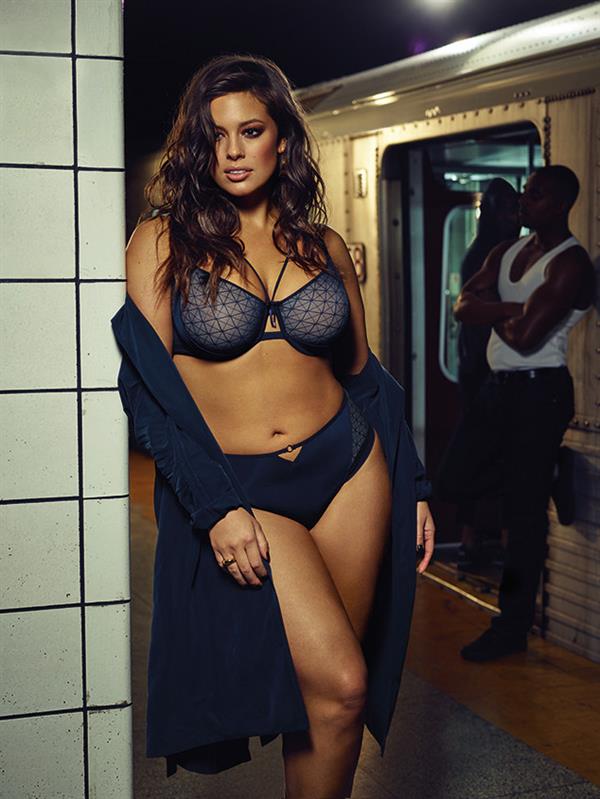 The "Provocative" line is set to be released this month.