Nicola Hughes grabbed some attention while in Puerto Banus, Spain, while taking a trip and renting a yacht with her friends on Monday for a hot holiday weekend.
The young model displayed a set of hot swimsuits, teasing in various sexy positions.
Nicola seems to be adoring her time under the sun while enjoying the frill of the luxurious yacht. In one very alluring pose, she twisted her exquisite body into a chic position with her arms over her head while standing tip-toed as she flaunted her peachy posterior and incredible legs.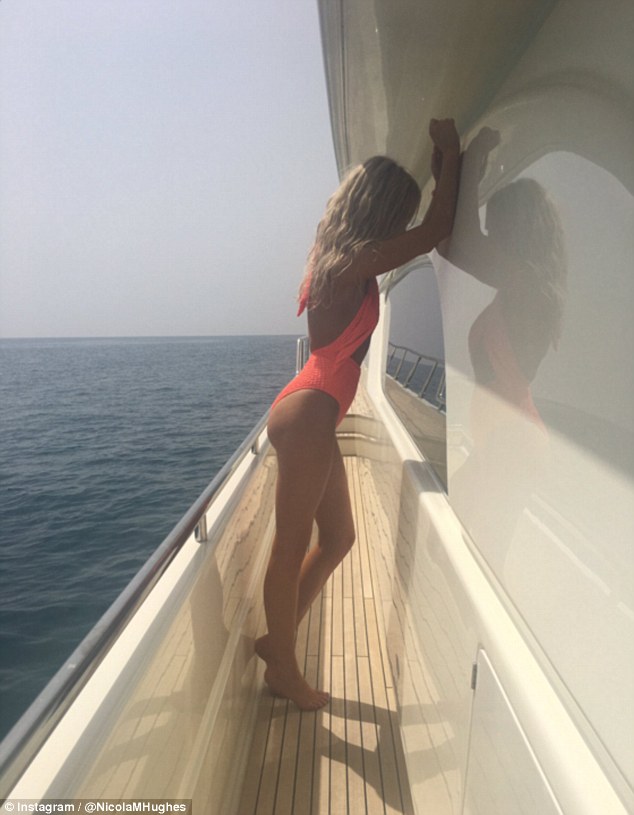 The swimsuit's neon tone emphasized her bright blonde locks and deeply tanned skin, as she partly covered her face and teased her Instagram followers more with her gorgeous figure.
In another picture, Nicola grabbed hold of a friend while the two raised each other's hands up in the air, flaunting their sexy figures in the process and relishing in the breath-taking view of the sea. With their free hand, the women also raised their glasses as though celebrating the luxury of life on the yacht.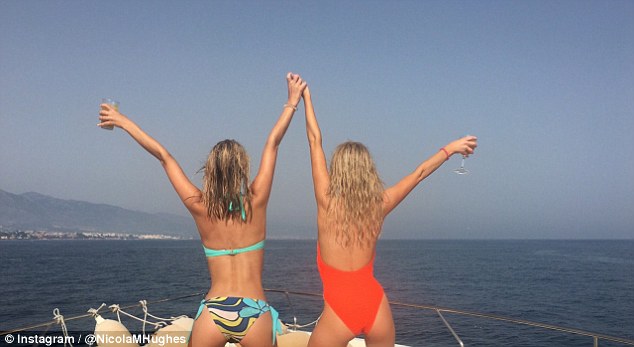 After their sun-drenched day, the model and her female friends went out for another break, wearing a very low cut red gown.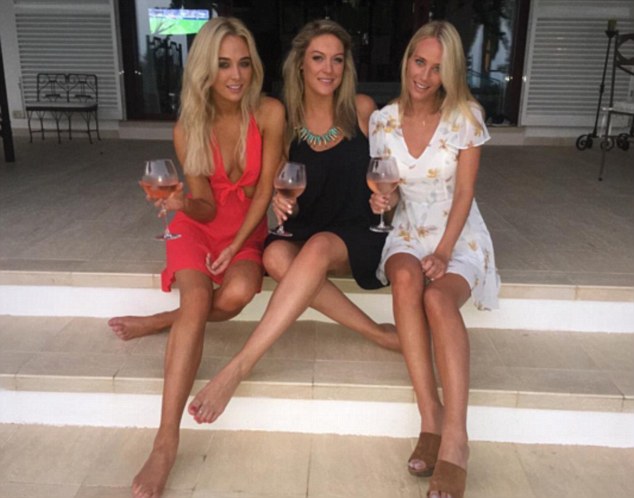 Her holiday, this time, seem to be so much better than the previous one where she was left heartbroken by her boyfriend Alex Mytton who broke up with her over text while she was on a family holiday in Florence, Italy.
These sweet pictures seem to suggest that the model is moving on with her life, enjoying it more with friends and her adoring fans.
And as always, here are the bonus pictures: