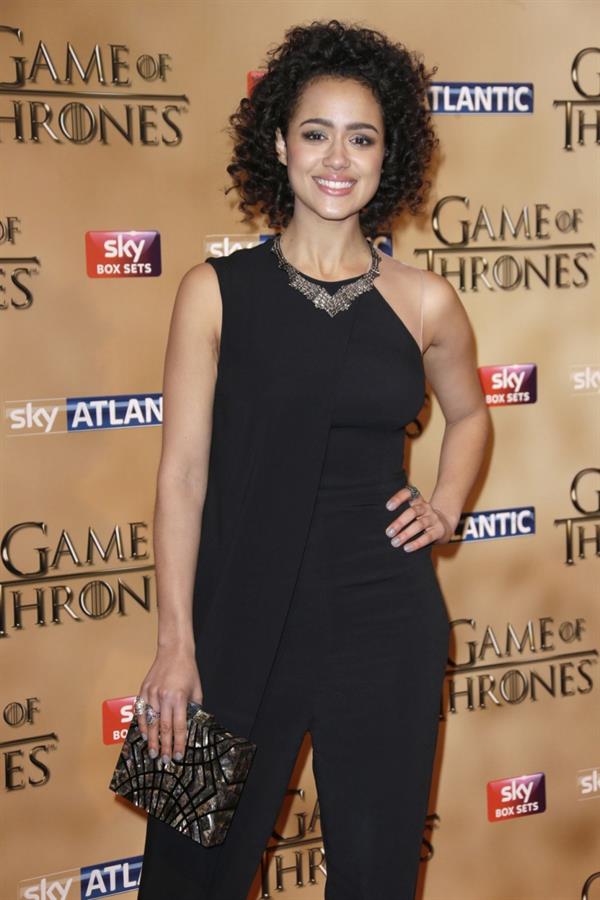 You know why I love Game of Thrones so much?  It's because this TV series has brought us a slew of brand new faces who would've stayed in obscurity had this epic series not come into reality.  So, thanks to George R R Martin and HBO for bringing one of the freshest faces and most amazing actresses to our attention.
Before Game of Thrones, Nathalie Emmanuel's career was basically in a rut but since 2013, her career has only gone up in success and I see more of that coming her way thanks to her bankable good looks and stellar acting chops and performances.
And although she's been on TV since 2006, her GOT appearance in 2013 has served as a sort of reset button to kick start her career into overdrive.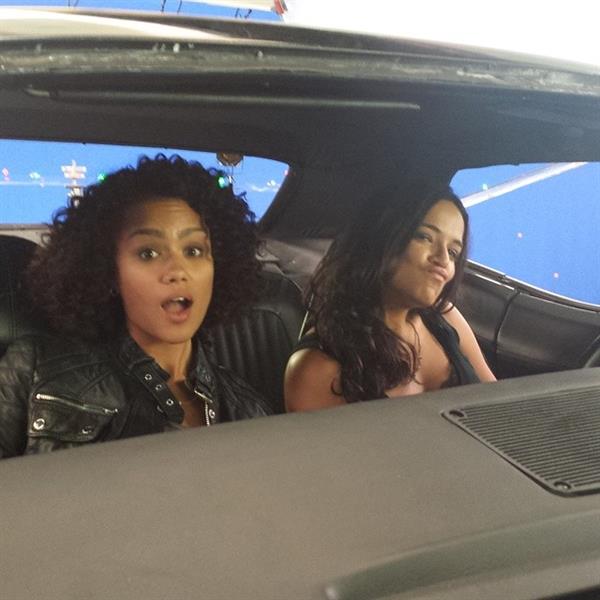 She did star in an obscure film in 2012 but thanks to Game of Thrones, people in the industry have started noticing her and given her roles that arguably are some of the most sought after roles in Hollywood.
When I first saw her in Furious 7, I was dumbstruck.  Without her GOT costume, she just looked so different… and oh so sexy. Playing the hacker Ramsey character and talking in a fast manner unlike her Missandei character made her seem oh so different from who we all knew her from.  Take note, this was 2 years after she first starred as the slave girl who served as the Khaleesi's counsel so we'd all had a good glimpse of her already and gotten to know her more through the TV series.  Still, her portrayal of the fast talking British hacker seemed so disconnected from her most popular character and that, I think, was good because it showed that Nathalie Emmanuel has the potential of breaking away from the shadow of Missandei.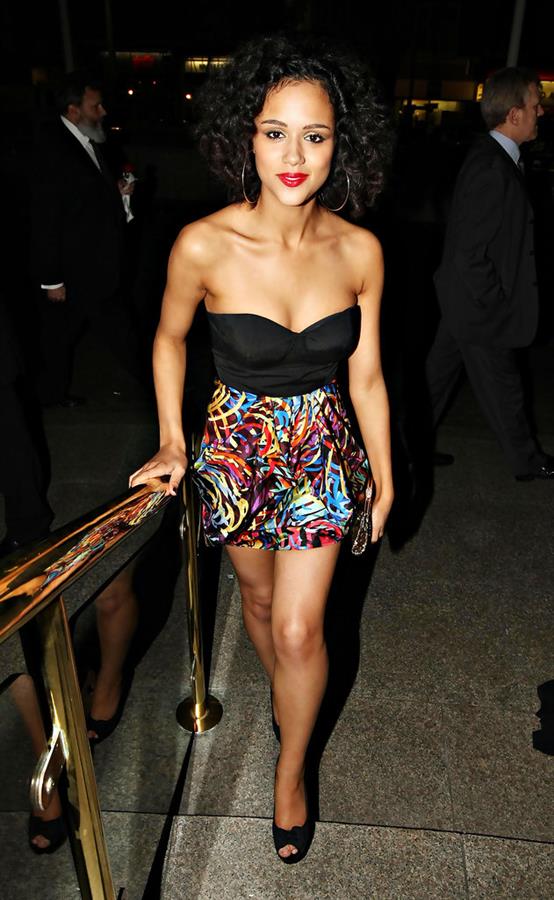 In the same year, she starred in the Maze Runner and we're given yet another side of her multi-faceted acting talents.
This girl loves action films and she has no problems running, jumping, getting thrown around and acquiring bumps and bruises along the way. Good Job Nathalie!
Her acting skills were so good in both films that she's been asked to come back for another round.
For both films!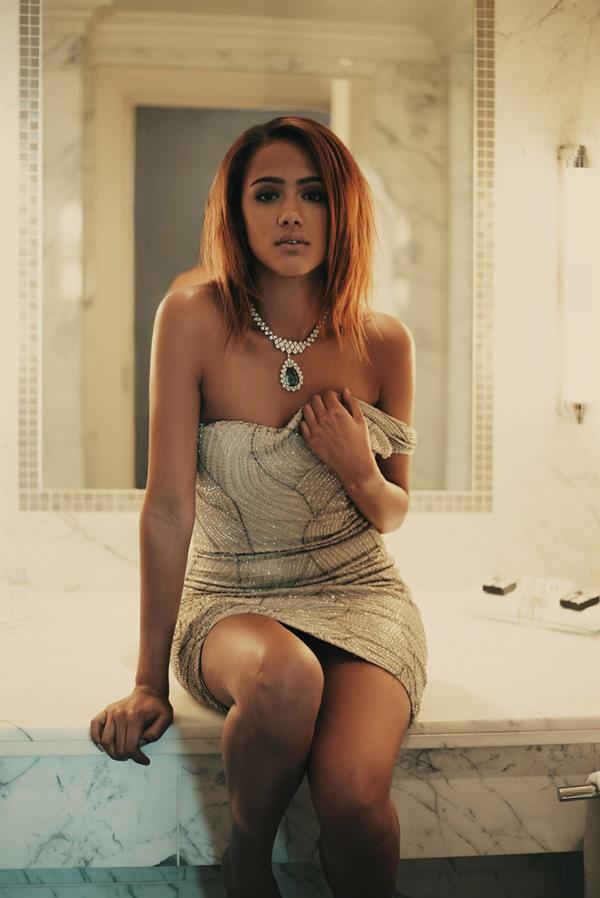 Yep, she starred again in another episode of Furious franchise, playing the same role but in a more integrated fashion as she now has become part of the gang and in 2018 (Ooooohhhhhh I can't wait!!!) she's going to be running through the labyrinth again as she joins the cast for another round of Maze Runner.
Not only does Nathalie Emmanuel have a pretty face but she also has a smoking hot body.  Need proof?  Check out our Babes Rater article on her and you'll see pictures and videos of her showing off her sexy curves.
We do get to see little glimpses of her fantastic body on both films she's been featured in.  Thanks to the action packed scenes in both the Furious 7 and Maze Runner, she had to wear tight fitting clothes so she could move more fluidly.  Those body huggers also accentuated her curves where it mattered.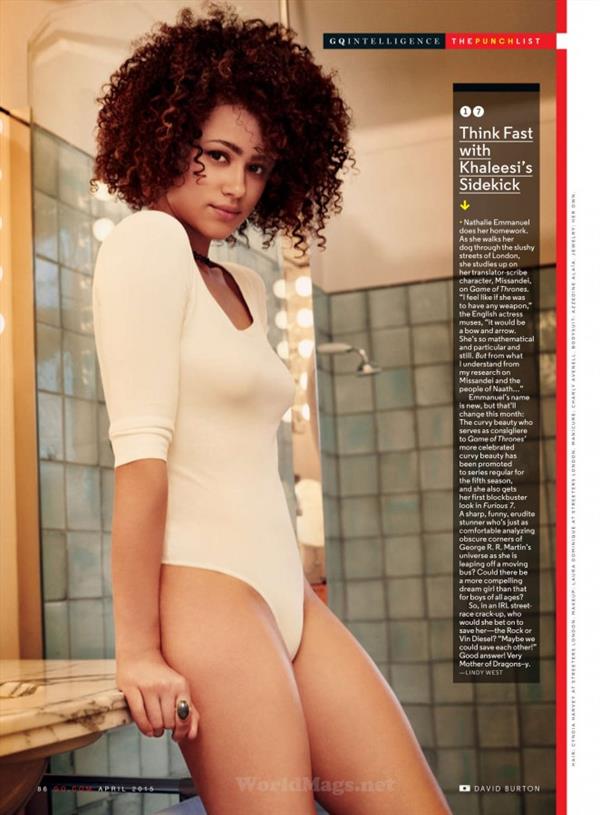 She also showed off her body in all its naked glory in the GOT film like most of the prominent actresses who are featured there have. You should check it out at Babes Rater where we have a Game of Thrones special going on.  It's so hot she gave a eunuch a hard on. How much more for us who have our equipment fully intact right?
And the fro… oh man I love her curly hair.  It perfectly frames her lovely face.  I love her expressive eyes, cute nose and luscious lips. I'm beginning to sound like a love struck teenager here, sorry.  She's just so pretty!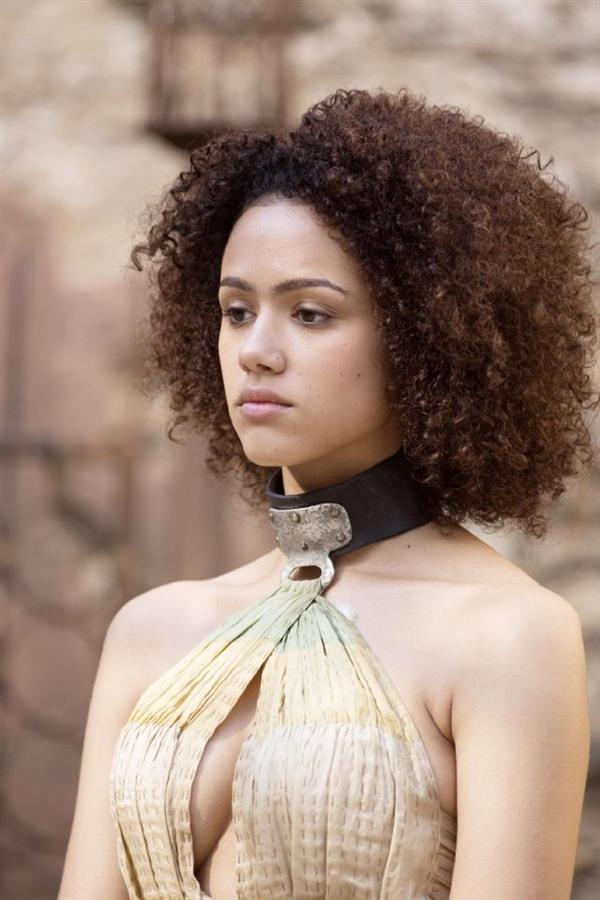 So where is Nathalie Emmanuel going after this?  Well, she's busy receiving a lot of movie offers and after she's done with the Furious and Maze Runner franchises she'll be showcasing her dramatic skills in an as yet unnamed film in the works right now.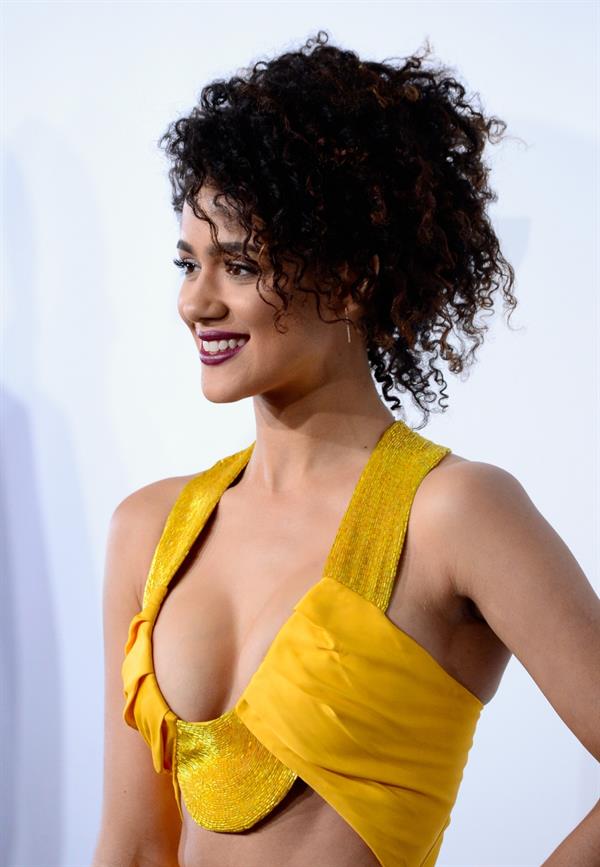 Like her, I'm looking forward to more success coming her way in the years to come.  With the GOT series ending in 2018 and Maze Runner coming out in the same year she'll be free to do other projects which I bet will make her star shine even brighter.  Heck, there's rumors that she's going to be continuing her role as Missandei in the GOT offshoots planned in 2019 so that's something to look forward to.  It's going to reveal more of her life as a slave before the Khaleesi took her in so I'm thinking there's going to be a lot of graphic stuff in it that'll give us more of naked Missandei than ever!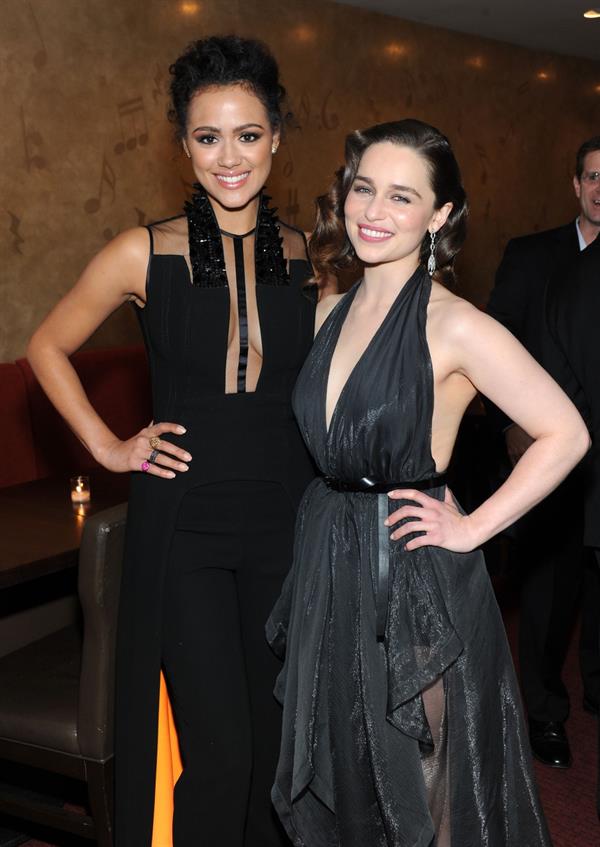 I say more Nathalie Emmanuel please!!! (There is more of her here: Nathalie Emmanuel pictures)