Ahh, surfer chicks.  We just couldn't get enough of them.  Why (just why?!) are they so hot?  Is it because of…
We know the reason, man. The sun and the physical activity.  It tones 'em.  Yup, that's mostly it!  And (since we're) speaking of tone, did you know that aside from a toned body there's another "tone" that makes a woman more attractive?  Yup, if a girl knows how to play an instrument, it makes them 200% (only a hundred percent for guys, really) more beautiful.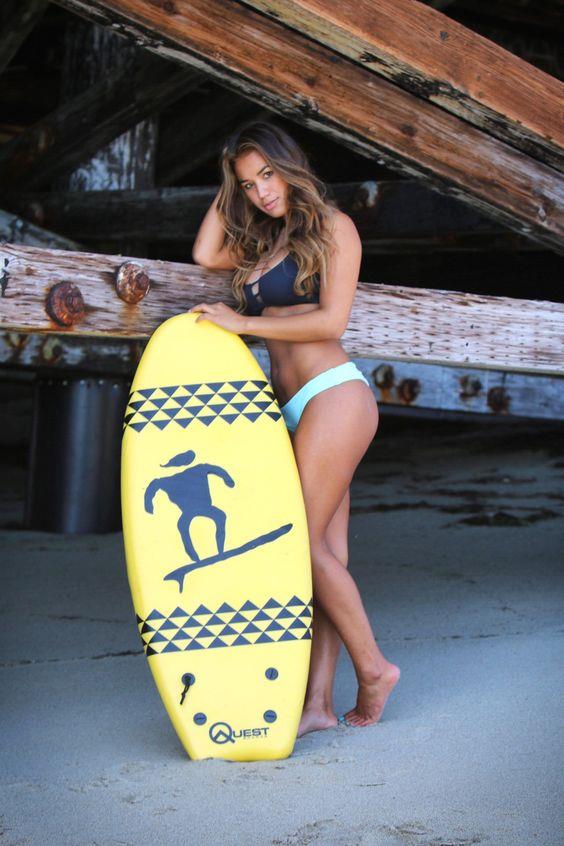 Meet this surfer/fiddler (Well, 'violinist' as fiddlers focus more on country music) chick, Eryn Krouse.
Eryn Krous, a 20-year-old surfer who was born and raised in North L.A., lives for her passions (yup, quite a number)…  and those are; surfing (of course), skating, modeling, photography, and jamming out while playing on her violin.  This beautiful woman loves the water so much that if she can't go to the ocean, you can catch her playing water polo or participating in competitive swimming.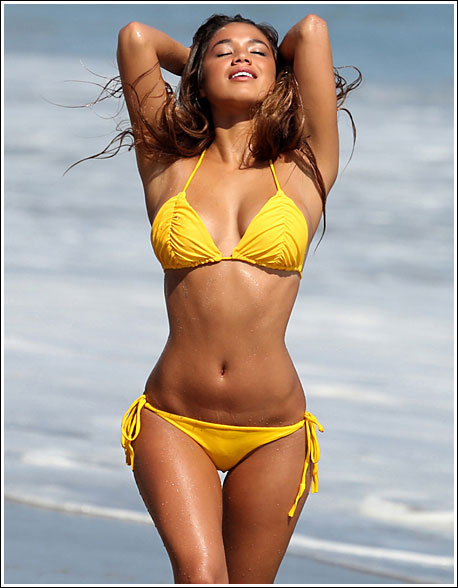 Eryn's background as a swimmer (a competitive one) has been a great influence on her lifestyle.  It led her to the ocean and to develop a passion for surfing, open water swimming (again, a competitive one), and free diving.  This Communications major from the University of California Santa Barbara is also a Los Angeles County Ocean Lifeguard (yup, guys, she's Baywatch quality).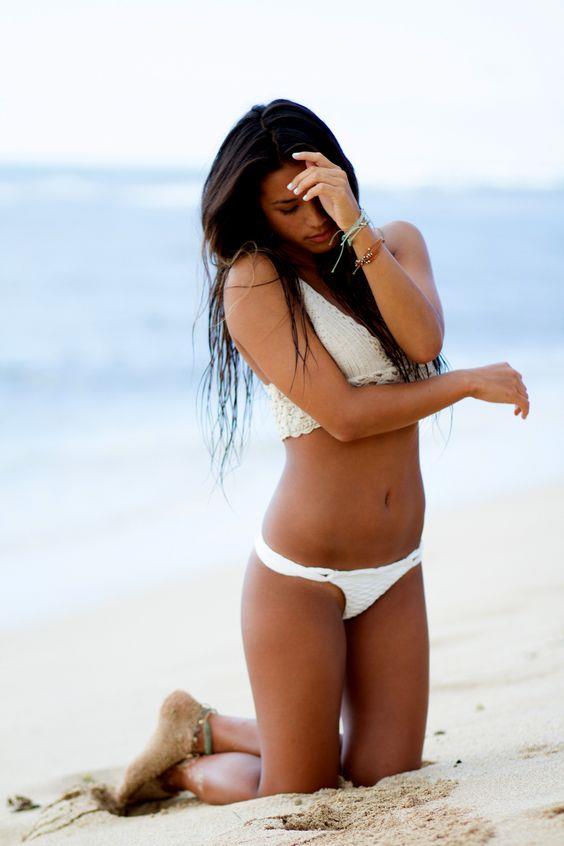 Eryn is also a content creator, blogger, Instagram star, and a world class model.  She posed and modeled for brands such as Jolyn Swimwear (which she also endorses), Hollister Co, Reef Girls, Jeep, Jolyn Swimwear, Midori Bikinis, Tidal Sandals, Jetty Girl Surf Mag, Teen Vogue, Moana Bikinis, Eidon Surfwear, YR Sport and more…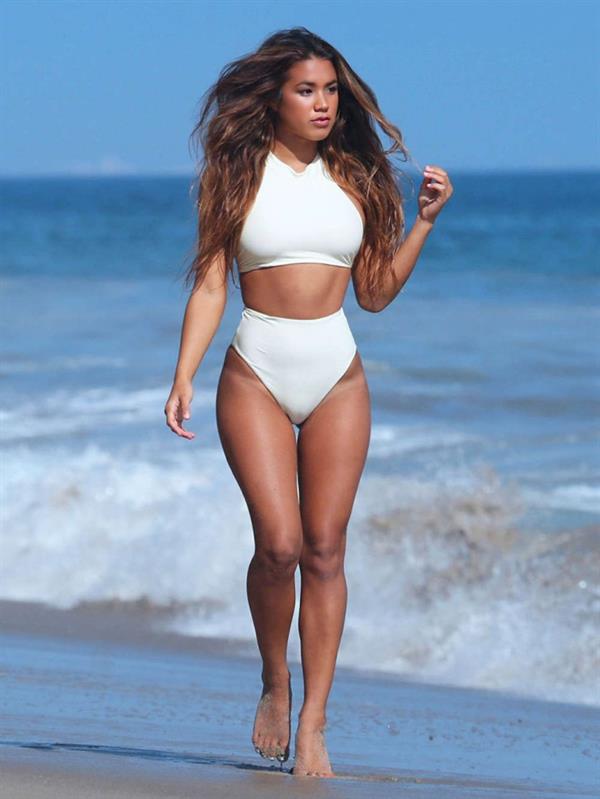 It isn't easy balancing everything…  we know… We've tried (and no, we're not talking about jugglers or tightrope walkers in the circus).  With everything that's going on with Eryn Krouse here, it's so awesome how she turns her all her passions into work…  we truly admire her for that.