Can it get any hotter than this?  Maybe…  But right now, at this very moment…  All our eyes (here at Hotness Rater) are set only on Annie Gustafsson.  Look at that God-given beauty (oh, and watch her awesome video at the bottom).  She's not new but every time we come across her picture on the net, we go gaga.  We're like:  "holy sh!t, who's that?!"  and another would say:  "She's Annie Gustafsson, we're checkin' her out last week."  Yup, she's that uhm refreshing.  And no, not that kind of refreshing…  Her photos (even the ones you viewed like a hundred times before), if you look at it again, they just become (entirely) new.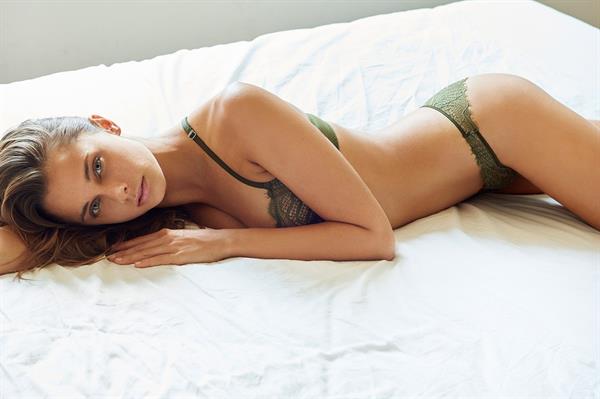 Who Is She?
Annie Gustafsson is a Finnish model who's been featured in countless fashion and swimwear magazines.  She is a fashion, glamour, lingerie, bikini, and runway model.  She is currently signed to Elite Model Management and she is always traveling between Europe, Miami, Los Angeles, and New York for photo shoots.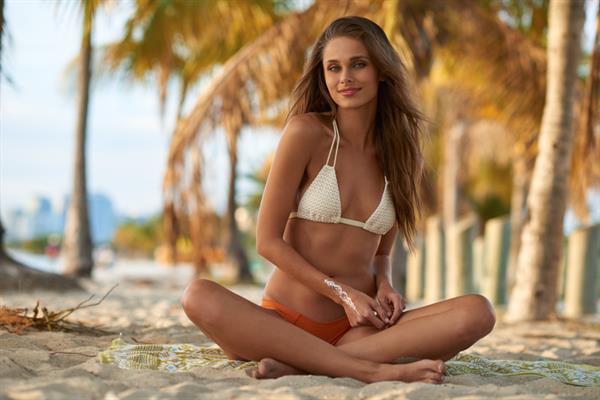 Where is Annie Gustafsson From?
Annie was born in Finland but is now based in Florida.  She lived in Fort Lauderdale, Miami, and Miami Beach.  She, according to her, is from a small, Swedish speaking and farming town on the coast of Finland.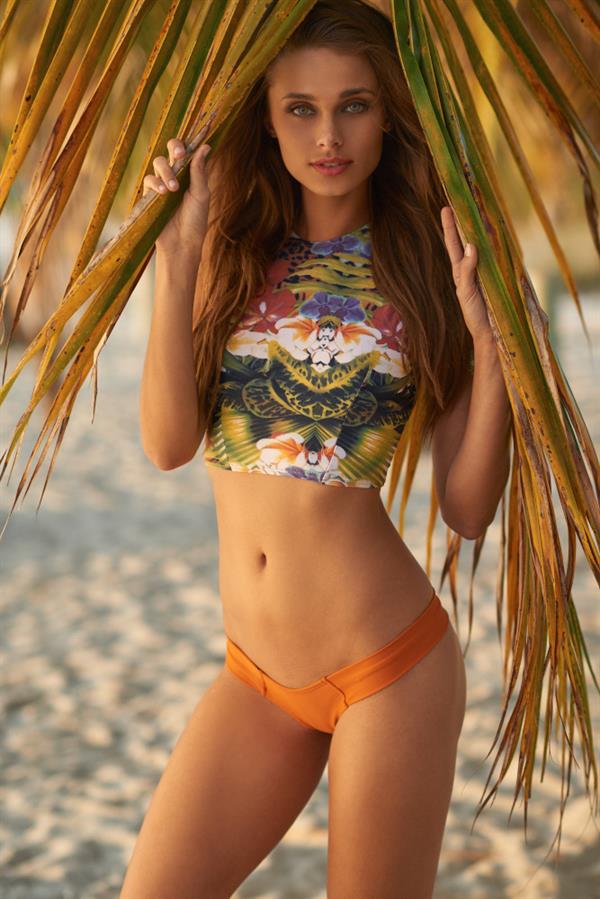 Her Modeling Journey
A director at Elite Miami by the name of Paolo Buonfante discovered Annie in a restaurant.  Paolo convinced Annie to try out modeling and meet the (Elite Managment) team the following week—Annie had just finished her freshman year at FIU and modeling, at the time, never crossed her mind.  She was convinced though and she signed with the said agency.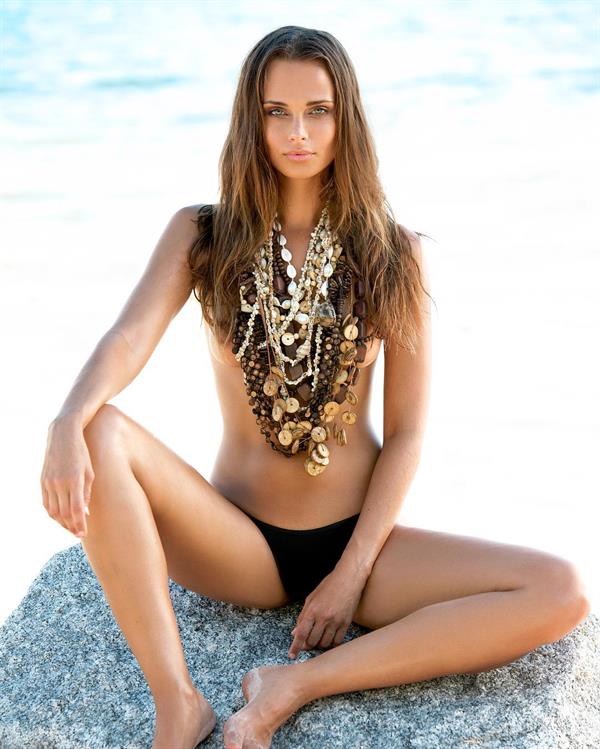 "…all my bookers at Elite pushed and supported me even though I was a full-time student, it's because of them that I've grown so much," Annie stated.
Modeling Pressures: Competitions and Rejections
She doesn't let those bother her.  According to Annie, she understands that everyone has his or her own concept of beauty.  "I cheer for my friends and competition, and try to stay grateful," she said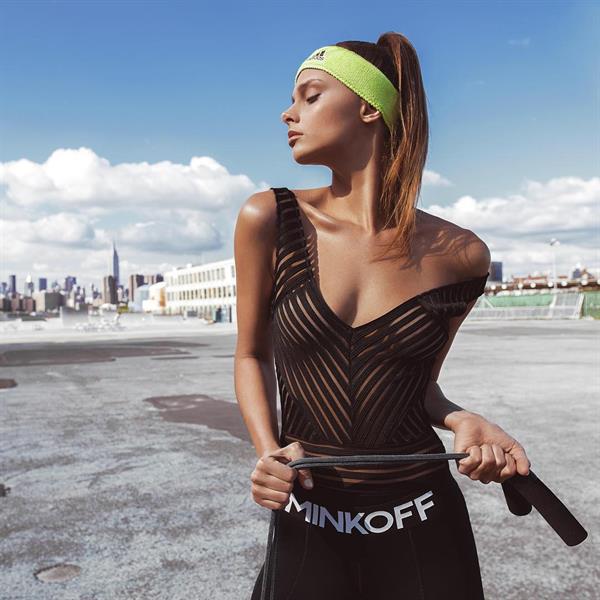 Her Photography
Annie, though not a pro photographer, takes great pictures of sunsets, beaches, and tropical destinations.  She has made and studied art all her life and it's something that she enjoys.  She is, according to her, a very visual person with a visual memory.  So even if photography never transitions into work, she loves the artistic process and she will always still have fun taking pictures.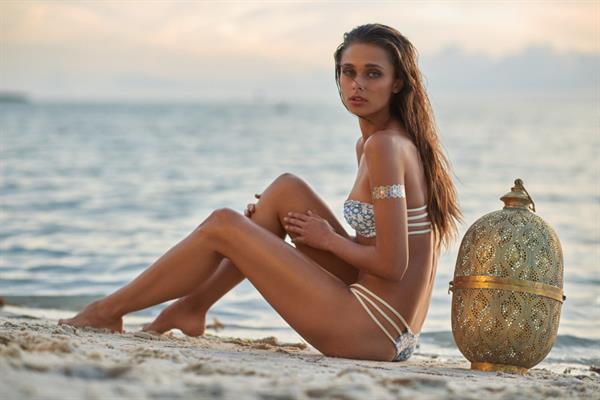 How Annie Stays In Shape
Aside from the regular workout routines, Annie Gustafsson doesn't eat animal products except from pasture raised hen's (organic) eggs.  And when on the go (since her modeling requires her to travel a lot), she packs a lot of almonds, protein bars, vitamin C so she doesn't get sick.  She also takes magnesium (for her tummy), and melatonin for good sleep (as she's away from home. Yup, that's kinda' hard).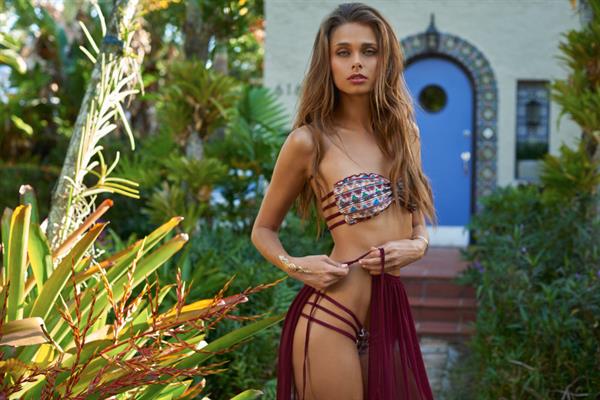 Her Guilty Pleasures
Eating, and sweets are Annie's guilty pleasures.  According to her: "My favorite feeling in the world is to eat so much that I'm stuffed and need to lay down, and sweets. Not giving that up!"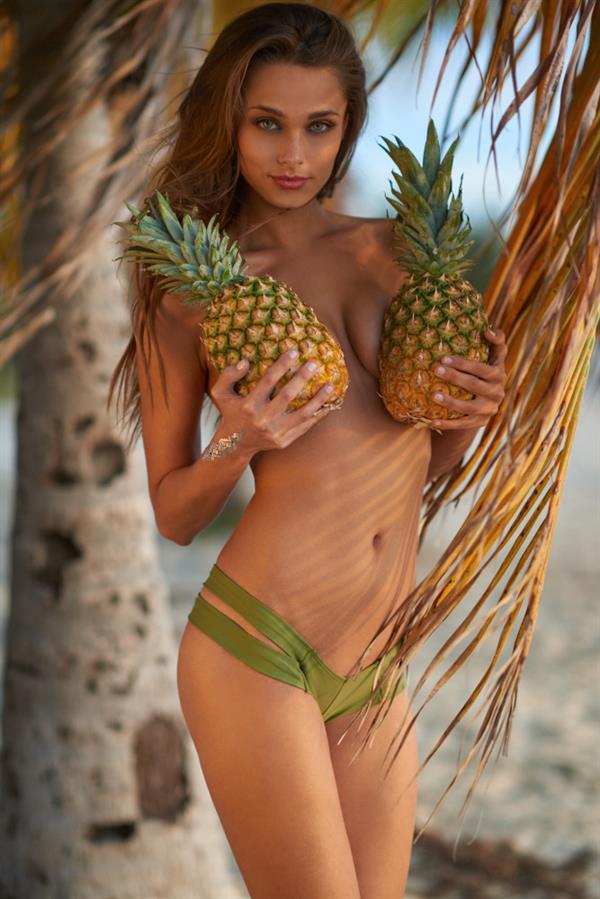 Pineapples are sweet (and it couldn't get any sweeter than this), so…
Her Body Measurements
This green-eyed beauty boasts body measurements of 32B-23-35 and she stands 5 feet, 9 inches tall.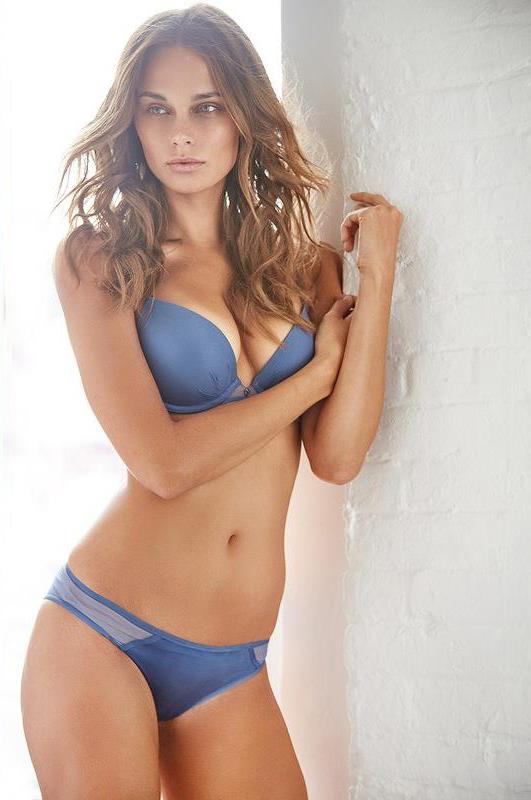 Annie Gustafsson Pictures
Follow her on Instagram for her most recent poses.
Also, check out our Annie Gustafsson page for more of her "refreshing" photos.