Ming Xi and The VS Fashion Show in Shanghai
Like any other VS Fashion Show, the recent one held in China last November was much awaited.  Everybody was looking forward to models strutting down the runway.  We know that the VS Angels were also excited but behind the excitement is a great fear of tripping while walking.  Although any misstep won't result in broken bones, falling during a globally televised event would mean quite a lot of embarrassment for quite a while.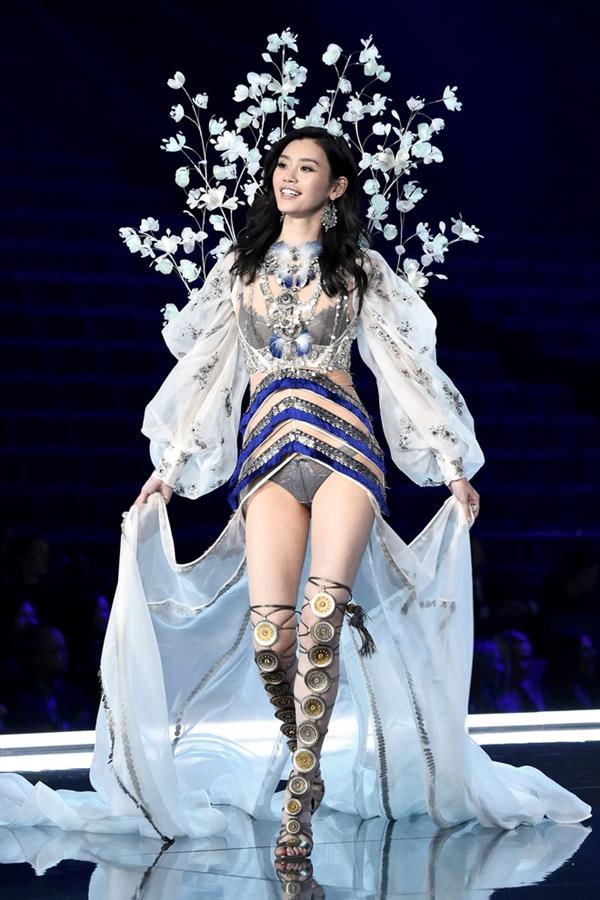 Supermodel Ming Xi wasn't an exception.  In her Goddess-segment look, she unfortunately tripped over her skirt and fell to her knees.  Yet, she gracefully completed her walk with some help from fellow model Gizele Oliveira.  The entire crowd was also cheering her on as she got back to her feet.  She proved herself a real professional when she finished the walk with all smiles.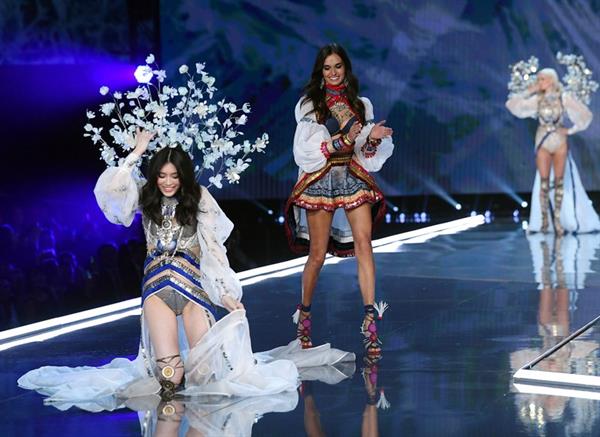 She did cry after her walk.  As seen in the aired show on CBS, Ming Xi was comforted by her fellow Angels and Angels-in-training.  The footage also showed Ming's emotional reaction once she was clear from the crowd's view.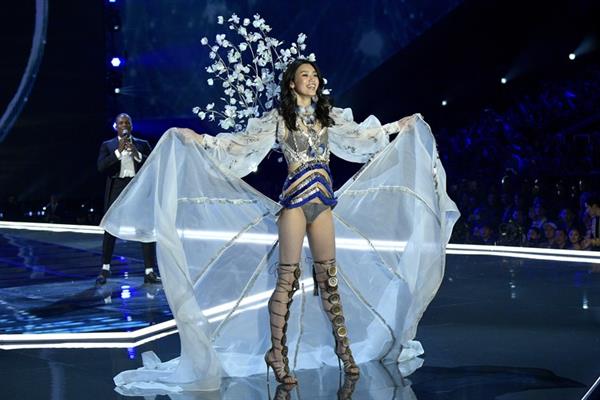 The model also took to Instagram her feelings about what happened.  In her post, she wrote: "As many of you may already know, I fell during my 5th year walking at the Victoria's Secret show yesterday."
"It was no doubt one of the hardest moments I have ever had to go through in my career, especially since the show was taking place in my hometown, in front of my mother's and my people's eyes.  However, the support I received from everyone yesterday was incredible and I am truly grateful to everyone who was there for me."
How She Started Modelling
The 28-year old Chinese model started her modelling career after an exquisite performance at the Elite Model Look competition in 2009 where she came in third place.  After the TV modelling contest, she became one of the most in-demand Asian models.  In 2011, her international modelling career sky rocketed after her runway debut for Givenchy Haute Spring Show.  In the same year, she became the face of the brand's Fall/Winter ad campaign and also modeled their ready-to-wear collection.
The Shanghainese-born model graduated from Shanghai Donghua University in 2007 with a major in Fashion Design and Acting.  Her first TV appearance was in a competition called "Go! Oriental Angels!"
Her Impressive Resume
One of the most impressive things in Ming's resume is becoming the face of Givenchy and being personally requested by the brand's creative director Richard Tisci to walk on the runway.  The same marked the beginning of her career.  She was then named as one of the Top 50 supermodels of the world at the age of 24.
Included in her extensive experience is the lingerie super-brand Victoria's Secret.  She made her debut in the VS runway in 2013 and has been included in the list since then.  Ming was also selected by Karl Lagerfeld to star in his campaign for his own label.  She came alongside Kendall Jenner and Sasha Luss.
Check out this compilation of Ming Xi Victoria's Secret Runway Walks:
She modeled for Michael Kors Shanghai Extravaganza with Miranda Kerr and Rosie Huntington.  She was also invited to model for Balmain 2015 Fall runway together with supermodels like Alessandra Ambrosio, Adriana Lima, and Taylor Hill.
Ming also counts in her long list of previous campaigns high-end labels like H&M, Aldo, Gap, Ralph Lauren, Sephora, and Kenzo.  She's been in a number of runway shows too.  Aside from VS and Givenchy, she walked for Chanel, Vera Wang, Elie Saab, Moschino, and Dior.  She also graced the spreads of American Vogue, W Magazine, and Chinese Vogue. 
Why People Love Ming Xi
Despite falling in the recent VS Fashion Show, Ming Xi still gained the crowd's support.  Her 1M followers are proof of how much she is well loved.  If you check out her Instagram account, you will know why.  Here are some reasons to follow her account:
She appreciates her friends and posts pictures with them.  Her recent post is actually a tribute to her fellow VS model Gizelle.           
Her photos need no caption.
And whenever she puts caption, she makes sure it's short but powerful like this photo where she wrote: BECAUSE WE ARE ALL WORTH IT.
She works hard for her enviable physique.  Here's Ming doing some side planking. 
She takes cute selfies!