Check this babe out…  Isn't she the type who will make you forget your current task and just stare at her pictures until the end of your shift.  Anna Herrin is so attractive that I cannot focus on what I'm writing.  That small waist of her that slopes into full hips and round butt.  Damn!  This beach lover certainly steals the scenery on beaches.  She's as radiant as the sunrise and as stunning as the sunset.  (Editor note: aren't you a freaking poet)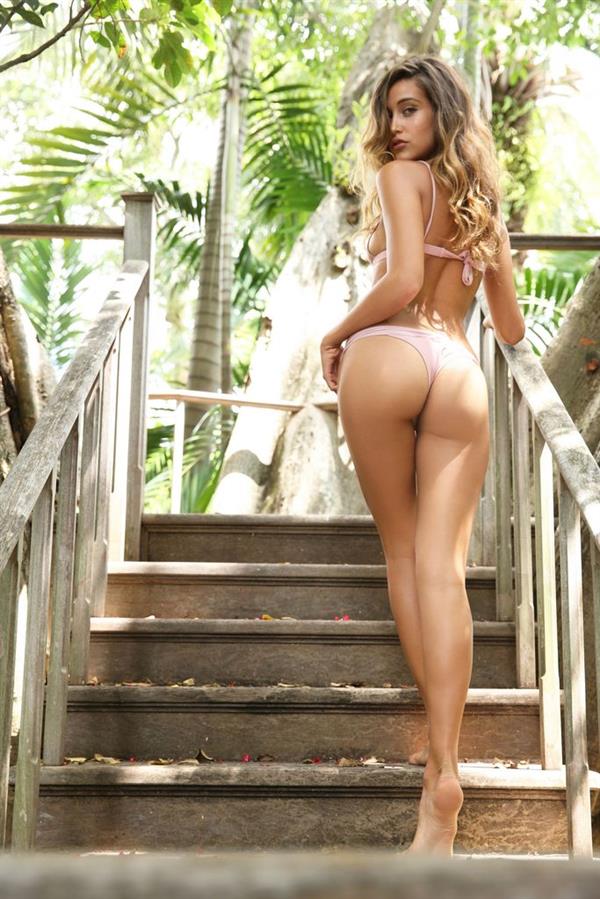 Who is Anna Herrin?
Anna Herrin is an American model who is currently making her rounds on men's website.  She has been featured on (the website) of both GQ and Esquire.  She has also graced the covers of Vogue Italia and Self Magazine and she has appeared on commercials for Sketchers and other clothing brands.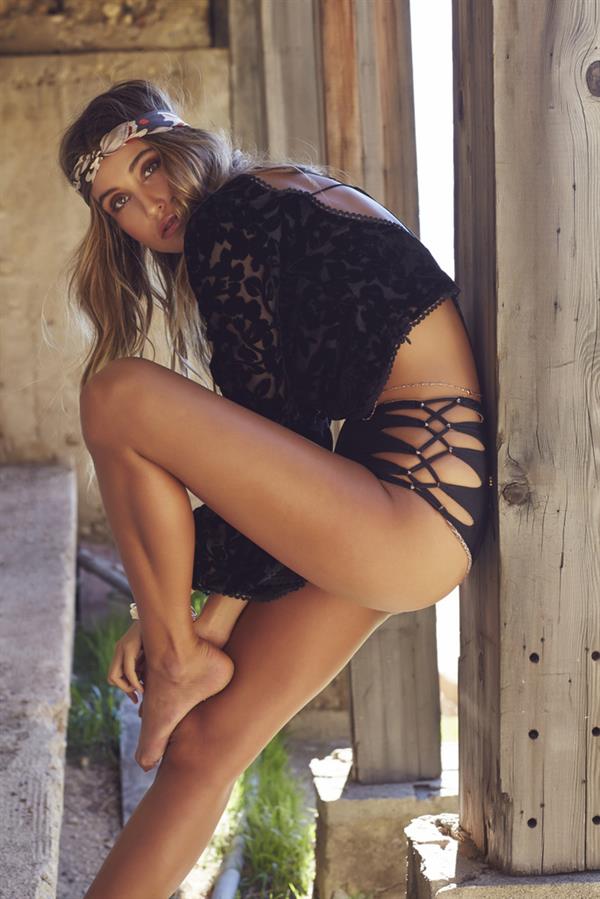 Early Life
Anna Herrin was born on March 7, 1991, in Philadelphia, PA.  She was discovered at a music festival by a photographer.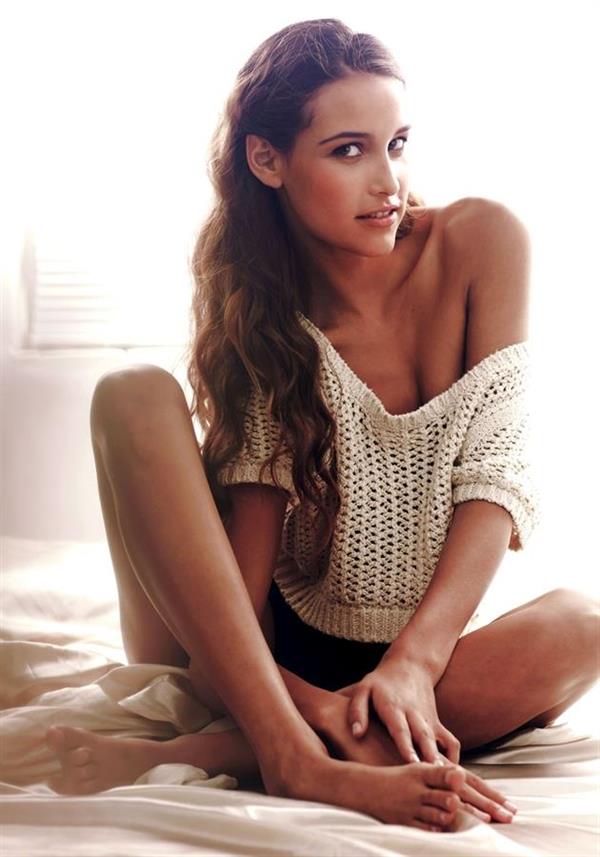 Facts and Trivia
According to Anna, the hardest part of her job as a model is "to look good on a day when I don't feel good or I've had to get comfortable changing anywhere."  Anna also doesn't see herself as super-sexy and she finds it hard to look at her boobs.  (Editor Note: I don't find that hard at all)
Aside from modeling, her other favorite job/work was when she was paid to go skiing in the Alps.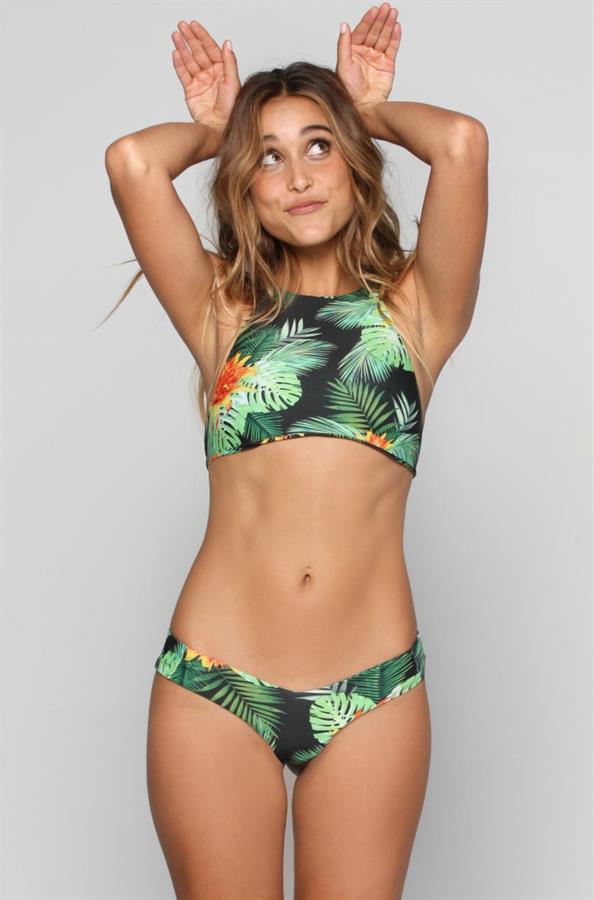 Anna used to have insanely long hair…  Like Rapunzel-long, according to her.
She is quite a daddy's girl and she posted a photo with her father, as a tribute to him for his 60th birthday, on her Instagram in May of 2016.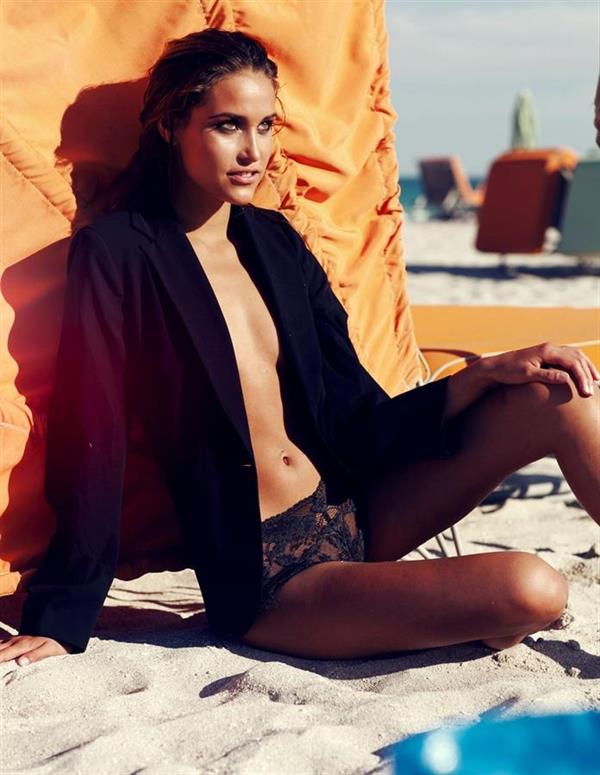 This Los Angeles- based bombshell likes guys who are intelligent and has a good sense of humor.
Body Measurements
This hazel-eyed blonde stands 5 feet, nine inches and she rocks a 33-24-34 figure.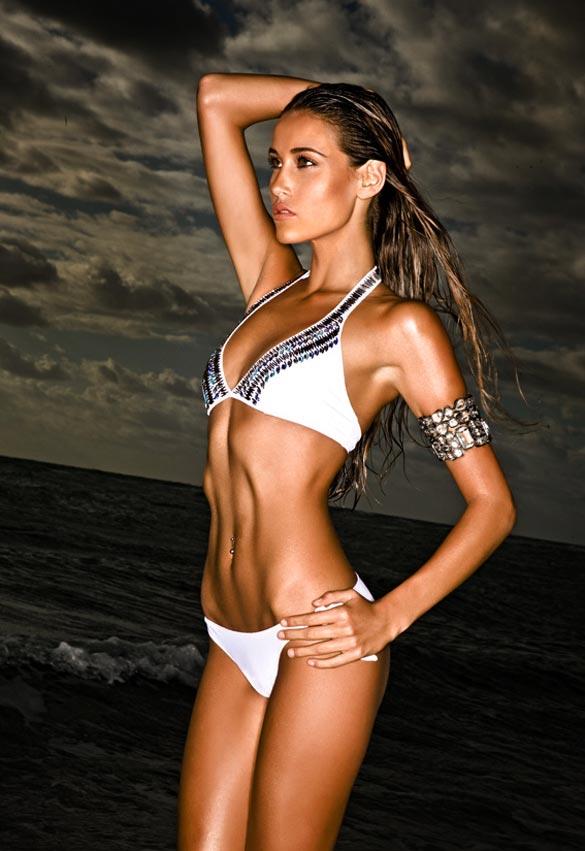 Anna Herrin Photos
Follow Anna on Instagram to view her latest selfies and poses.
Also, check out our Anna Herrin page for more of her beach body goodness.