How about, for a change, we feature someone here not because of her awesome modeling or social media career, but because of something equally enticing?  Yup, we're talking food, people!  Now, this next uberly hot girl we're featuring is a competitive cook/chef and her name is Paige Jimenez.  We know she's familiar to some of you especially if you are a fan of reality TV.  Yup, not in a catalog or a magazine cover or its centerfold but on your TV sets.
Guys and gals, this girl here is the ultimate hottie as she knows how to cook!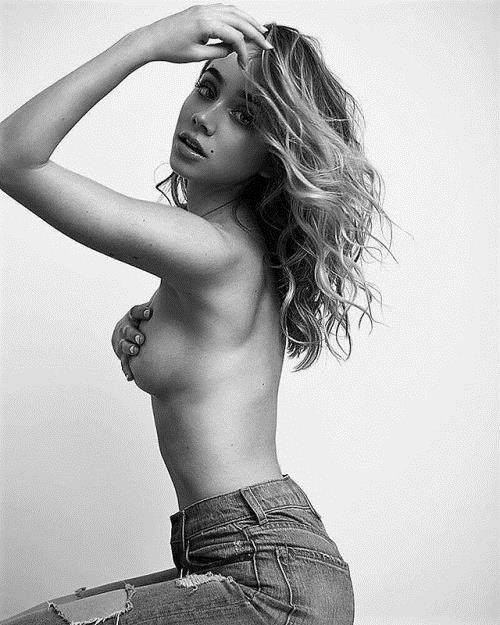 Yup, "the way to a man's heart is through his stomach…"
And with that, she's twice the hottie for all of us.
Who is this Sexy Chef?
Paige Jimenez is a bikini and fashion model who has worked in ad campaigns for big brands such as Fila and Forever 21.  She has also been featured in Glitter Magazine and on Japan Travel Shows.  Paige is currently represented by MSA New York and Industry Models in L.A. but her mother agency is Larson Talent Hawaii.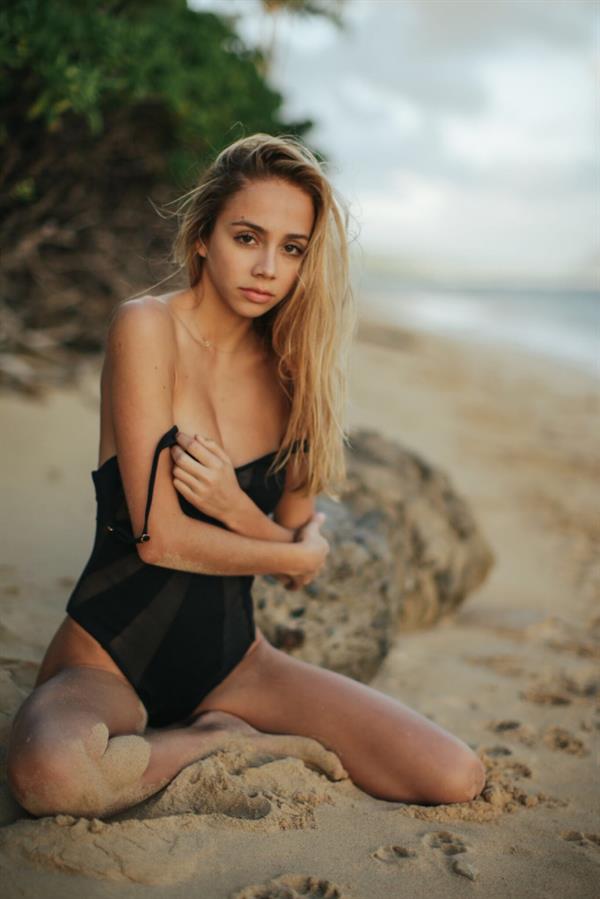 Paige Jimenez's Early Life
Paige was born on April 4, 1998, in Hawaii.  (Editor note: wow, lots of detail there)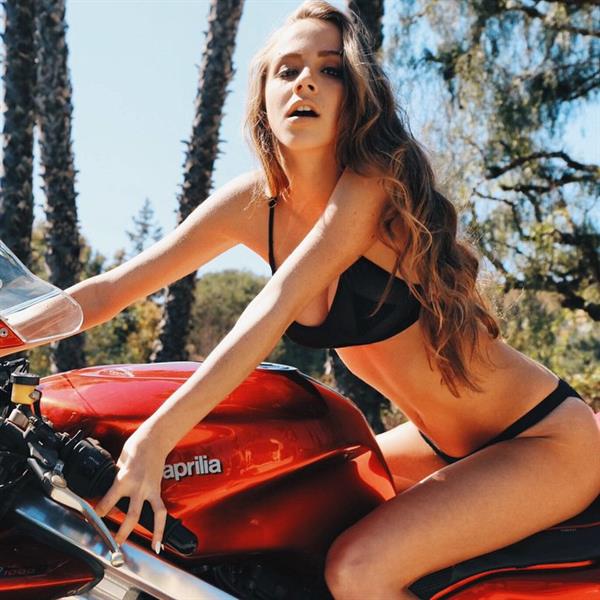 Her MasterChef Stint
She was a contestant on the 8th season of MasterChef. She failed her first ever pressure test (pork chop and cactus salsa) and she lost a lot of confidence. Paige was eliminated and finished only in 19th place.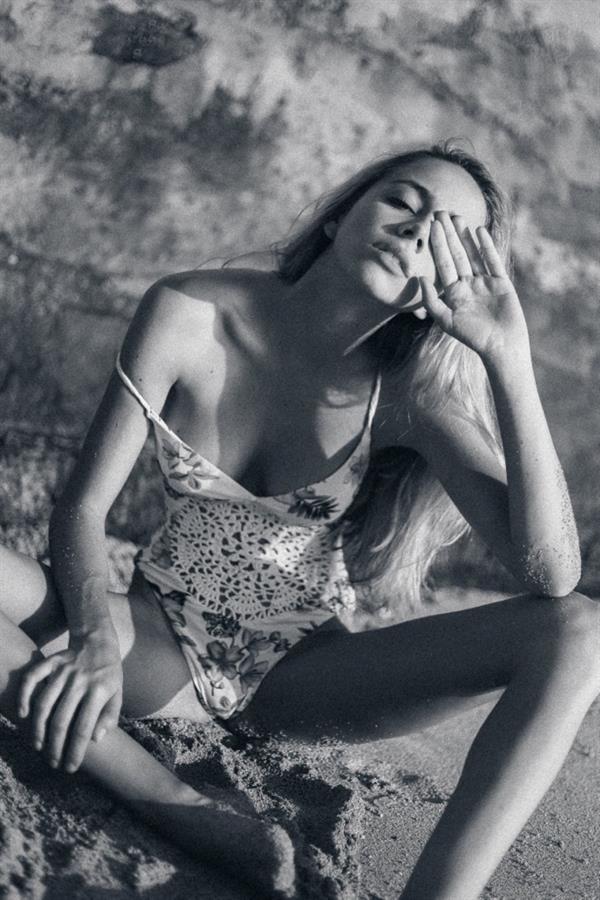 Cook for me and I will give you the world.
Yup, I'll sign you up for a World of Warcraft account.
Facts and Trivia
Paige created her Twitter account in April 2005 and her first tweet was "hello friends how are you!"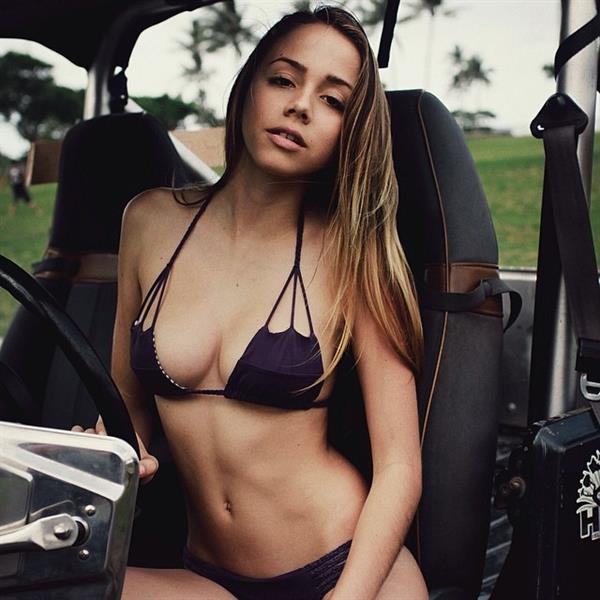 Body Measurements
Paige Jimenez stands 5 feet, 7 inches and she has a 32-23-33 body statistics.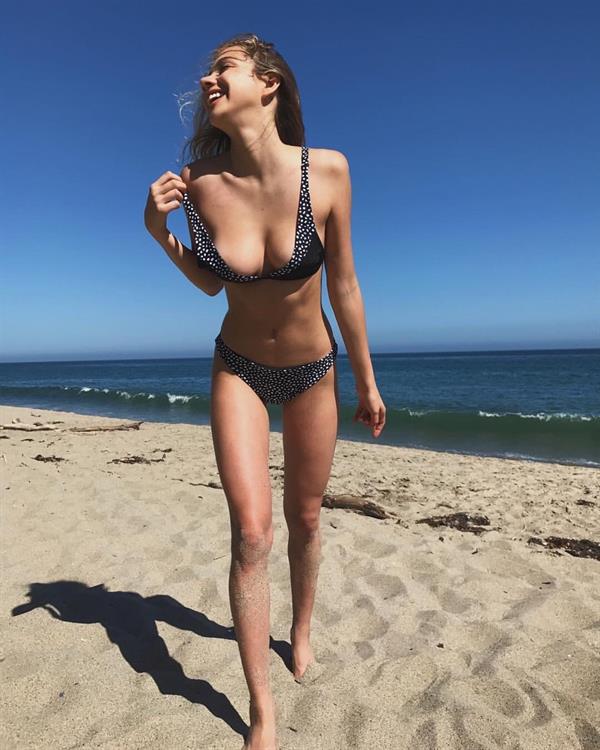 Paige Jimenez Pictures
Follow this hottie on Instagram for her latest modeling shots, lifestyle pictures, and cooking tips.
Also, check out our Paige Jimenez page for more of her mouth-watering hotness.