Exotic and yeah, erotic.  Lizzeth Acosta is just what you'd wish for if you were to be stuck on an island with a lamp…  and there's a genie in that lamp that will grant you only one wish.  Yeah, only one.  Don't push it or we'll change this scenario into a 'Lost' type (and with no Evangeline Lilly).  So yeah, back to where we're at.  This babe is so hot that whatever island you get stuck on (may it be barren) will look like it's paradise!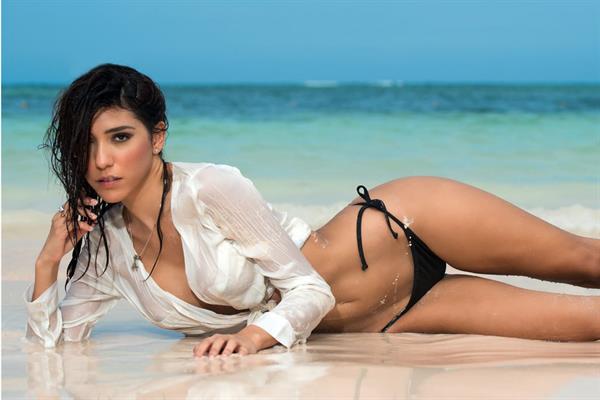 Yup, just imagine seeing this every single day.
A Bit of a Background
Lizzeth Acosta is an American glamour model whose career has included fashion, swimsuit, print and promotional model work.  She shot to international recognition after winning Miss International Bikini Model Search in 2014.  Lizzeth is also an entrepreneur and she sells outdoors gear and swimwear through Amazon.
Her Early Life
Lizzeth was born on August 10, 1990, in San Diego California.  She is of Mexican descent.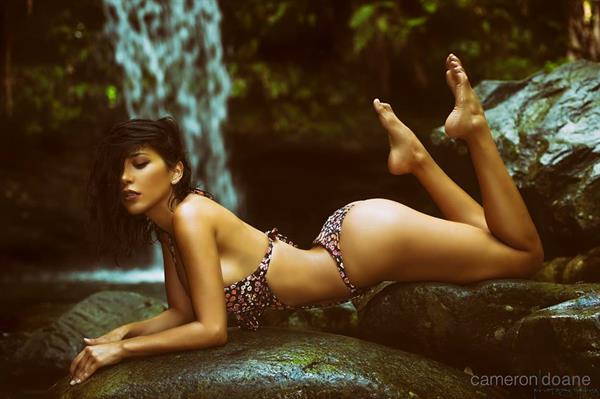 Facts and Trivia
Lizzeth also earned the Top Model LV award in 2014's International Bikini Model Search.
She often models alongside classic All-American beauty, Kindly Myers.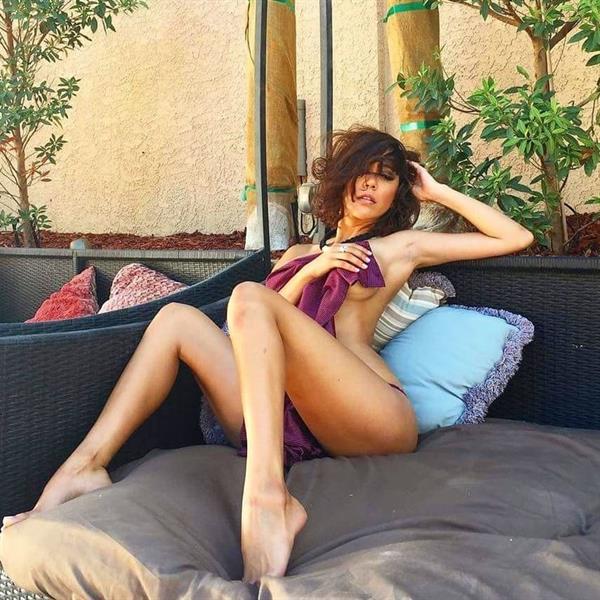 Body Measurements
This exotic and erotic babe stands 5 feet, 7 inches.  As for her exact body measurements, we have no idea.  Please post it in the comments section below you happen to know.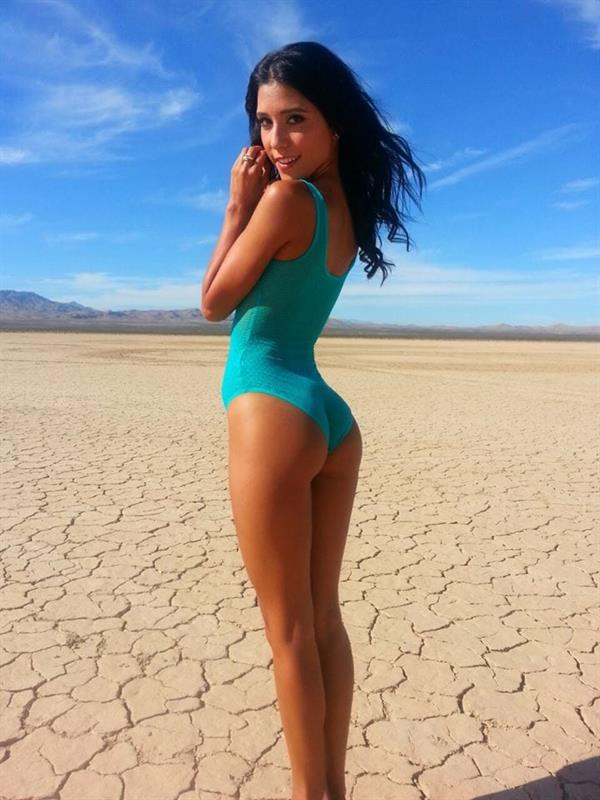 Lizzeth Acosta Photos
Follow this hottie on Instagram for her latest hot personal uploads
Also, check out our Lizzeth Acosta page for more of her exotic and erotic beauty.