Dang!  This woman is bringing on the heat in our HQ.  Exotic looks, sizzling physique, and an aggressive personality…  She's got it all.  Oh, and did we tell you about her exotic looks and sizzling physique?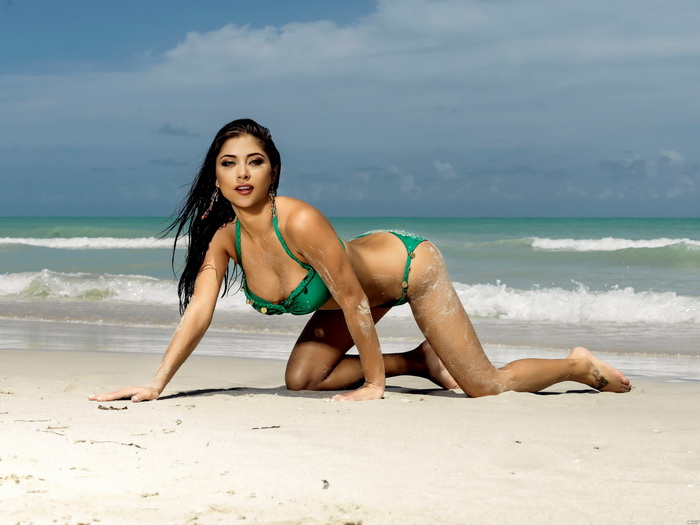 Arianny Celeste here is a marvel to look at.  She's an eye-soothing hottie that you'd wish you'd always see.  Read on and you'll know why we like her so much.  We're betting she can save us from a horde of zombies.
Who is Arianny Celeste?
Arianny is an American fitness model, singer, presenter, and former UFC ring girl who is most famous for her magazine cover appearances and editorial features.  This ultra-hot lady has appeared on Maxim, FHM, FHM Australia, Sports Illustrated, Saying U.S., Adage Philippines, Saying Korea, UFC Magazine, and Playboy (in which she posed nude).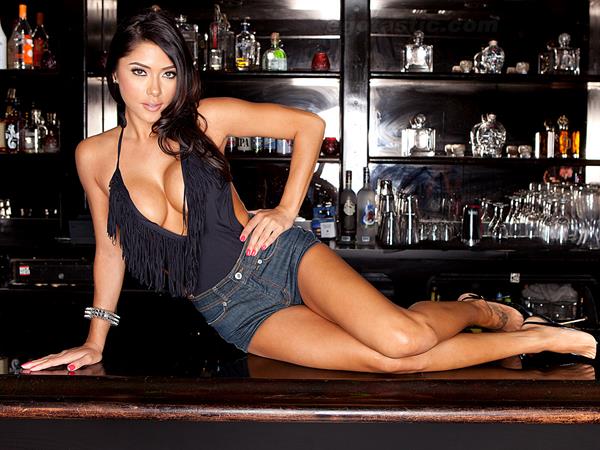 Arianny Celeste made her UFC debut in 2006 and was named Ring Girl of the Year by the MMA Awards in 2010 and 2011.  She also co-hosted the web series UFC Ultimate Insider with Joe Rogan in 2010.
Aside from being a model and a ring girl, Arianny is also a bit of an actress and she has appeared in 'Batman vs. Catwoman' (2013) and 'Brass Knuckles and Humanity' (2011).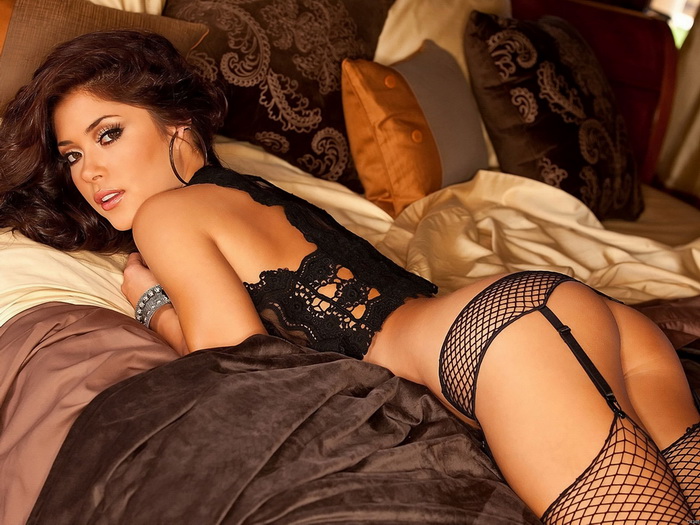 In 2014, Arriany ranked #59 on Maxim's "Hot 100" list.
Before Fame
Arianny Celeste was born as Penelope Lopez Marquez on November 12, 1985, in Las Vegas, Nevada.  She is of Mexican-Filipino descent and is fluent in Spanish.  She attended Palo Verde High School and later pursued a degree program in Fitness Management and Nutrition at University of Nevada, Las Vegas.  Since she was young, she has always been hardworking and athletic and was skilled in dancing, cheer-leading, and gymnastics.  She also exhibits originality and creativity by creating her own exercises and trying out new recipes and formulas.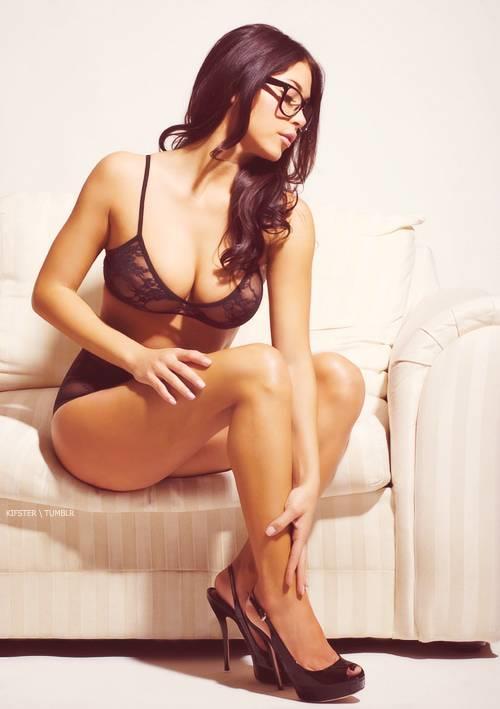 Arianny's first major break as a model came when she was 15 years of age.
Controversies
On May 26, 2012, Arianny was arrested on charges of domestic violence from a hotel in Las Vegas.  She was charged for kicking her then-boyfriend Praveen Chandra on his nose (ouch!).  However, she also reported of being choked by Praveen several times during the course of their fight.  She was soon released after paying a fine of $3000…  So yeah, this hot woman is a fighter and for that, we will forever admire her.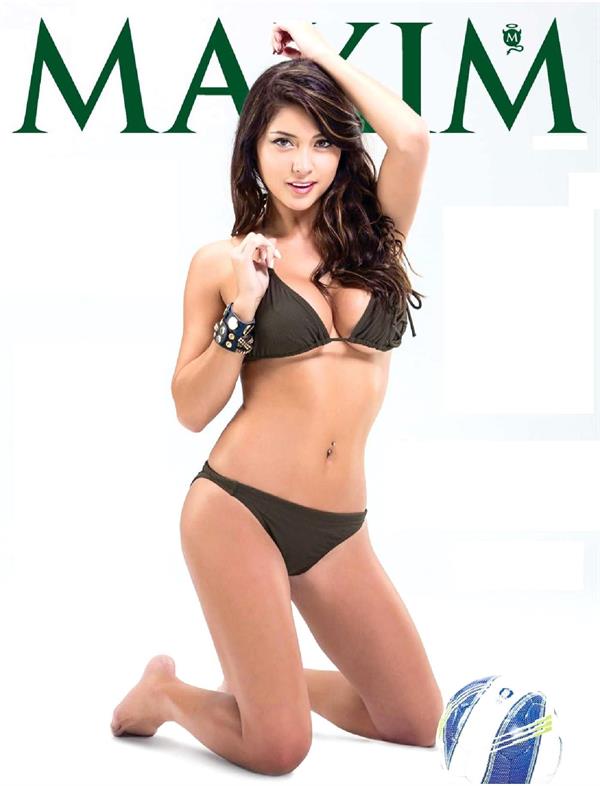 "If you're a guy and by age 18 you haven't been in a fight, you're not living.  I mean, I'm a girl and I've been in two. Live life."
Facts and Trivia
Arianny booked her first modeling job when she was four months old for a car seat company.  She started modeling again at age 15.
In 2008, Arianny was cast in a movie called 'Repost (This) or Die'.  "I played one of the main roles.  It was so much fun and I would really like to do more acting."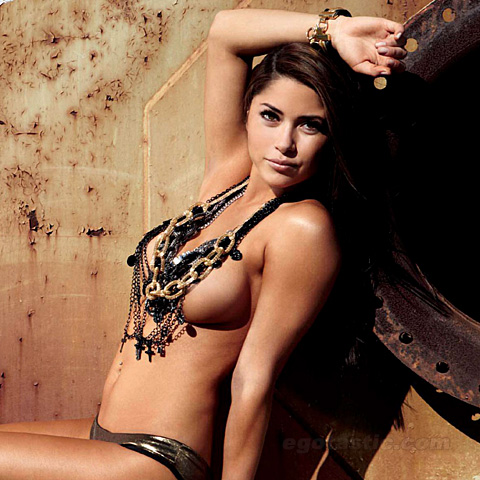 She dated Praveen Chandra (Yup, the guy whose nose she kicked) for several years, but the couple split in 2014, two years after their MMA incident.
Arianny hosts a local show called Video Vault in Las Vegas.  She is also focused on singing.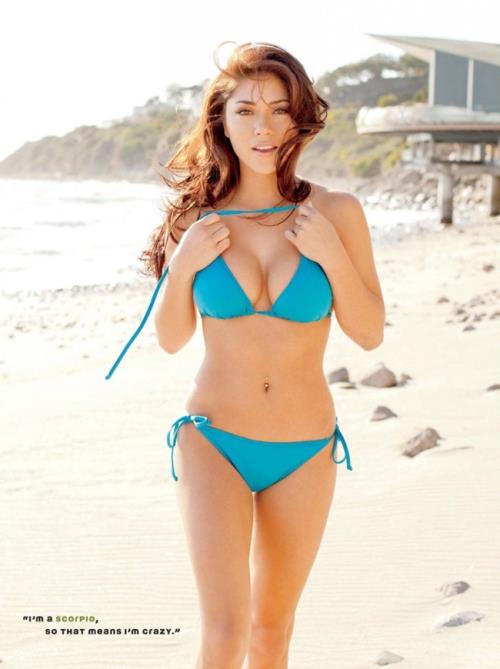 "It's my passion and I love doing it. I help write all of my songs and I choose all the tracks.  I never knew how much work it involved, but I'm enjoying it very much."
Arianny works out at least four times a week.  She does regular cardio and boxing at the UFC gym.  She also does weights and a lot of core exercises.  Oh, she eats healthy too because what would be the point of all those workouts if you don't watch what you eat?
Her Body Measurements
Arianny stands 5 feet, 5 inches and she has a 38-25-34 (34D bra size) body statistics.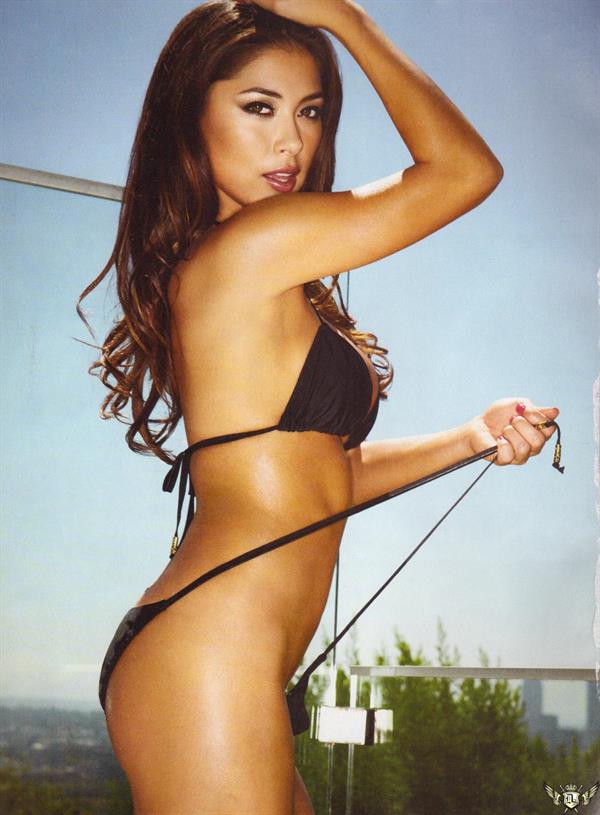 Arianny Celeste Pictures
Follow her over 3 million followers on Instagram for her latest pro shots, lifestyle pictures, and other personal uploads.
Also, check out our Arianny Celeste page for more of her goddess-y goodness.
And oh yeah, we have a good amount of her nudes here that we know you will enjoy.