And now for part two, ladies and gentlemen. In case you missed the first part, you can find it here:  Hotties of the 90s: Where are They Now Part 1.
Oh, and yeah. We really need to do a part 3 for the glamour models and such.
1.  Brandy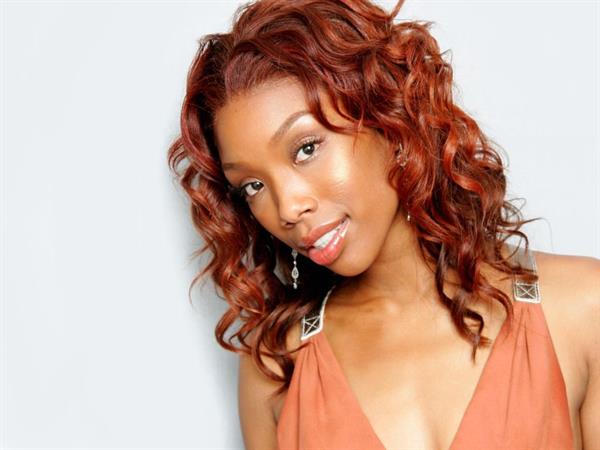 Brandy was pretty much the whole package back in the '90s: she sang, she wrote songs and she acted. Her album "Brandy" was a huge hit when it was first released in 1994, as it hit the top Billboard charts.  Her television show, Moesha was hit with the youth of the '90s.
Where is Brandy now?
Brandy took her talent to stage where she played Roxie on the stunning production of Chicago on Broadway.  Today she plays the same role for the LA production.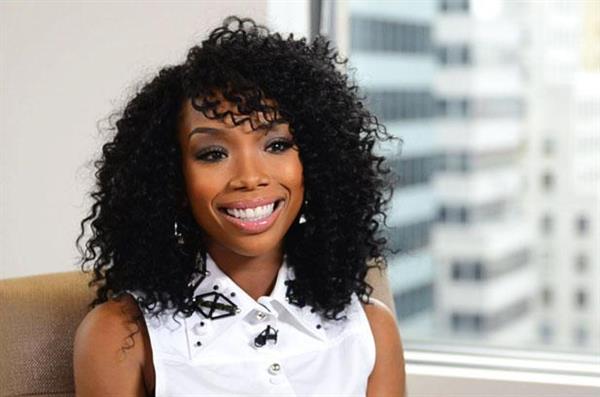 2.  Shannen Doherty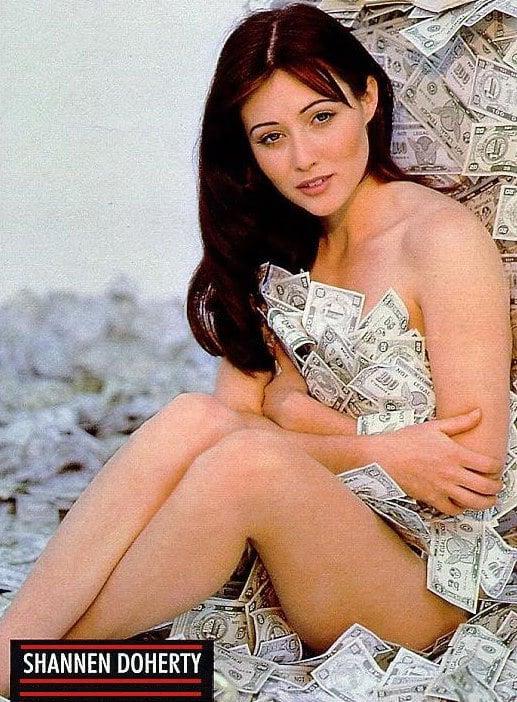 The '90s were a busy decade for Shannen.  She played the ever-dramatic, Brenda on the hit show, Beverly Hills 90210, as well as one-third of the Charmed sisters, Prue Halliwell.  Yup, she definitely was an ultimate crush back then.
Where is Shannen Doherty now?
Since her Charmed days, Shannen has been in independent films and a few reality television shows.  Sadly, as of 2015, she is battling breast cancer.  She has her mother and husband with her through her battle, as well as her many fans.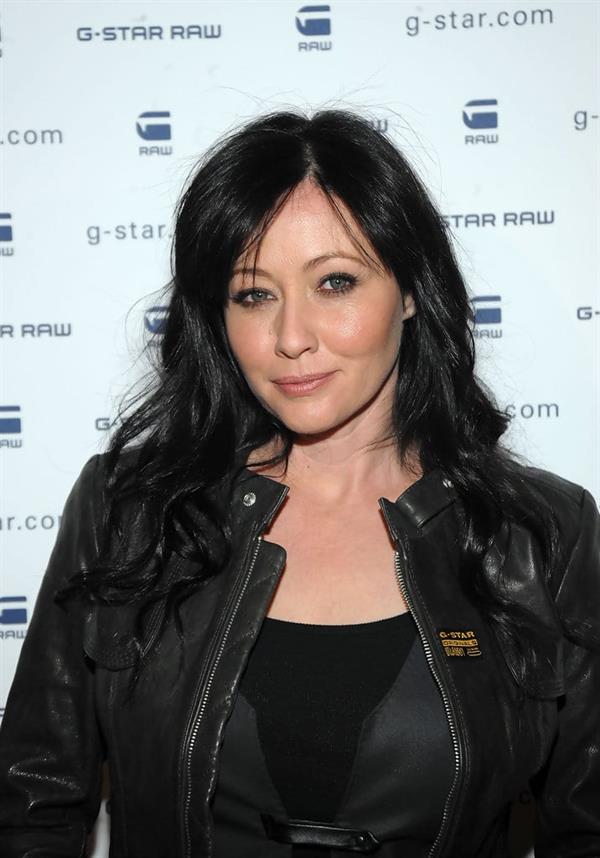 3.  Jennifer Love Hewitt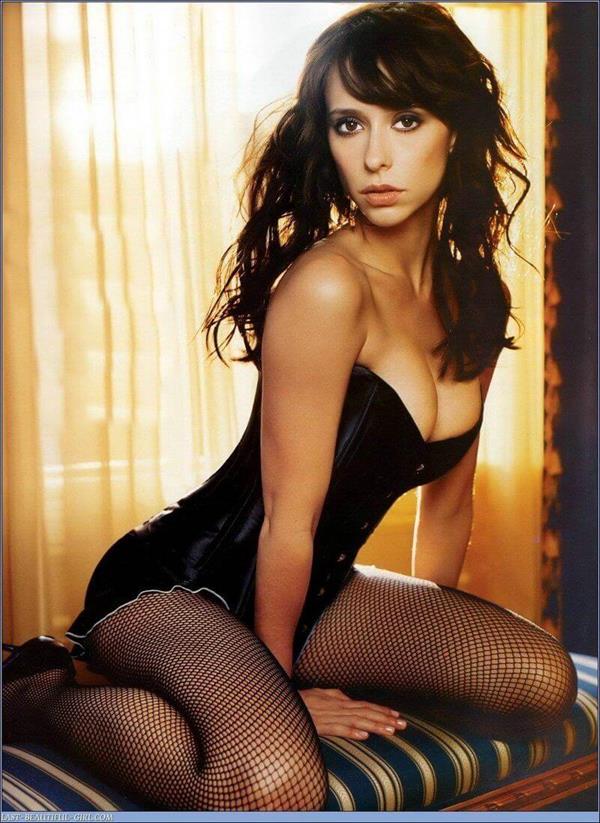 Oh, she's got a banging body back then.  Oh, the night I spent jerking off to that. Jenny here, before the I Know What You Did films, started with commercials.  She was also cast for the role of Sarah Reeves on Party of Five.
Where is Jennifer Love Hewitt now?
Today Jennifer is married to her Client List co-star, Brian Hallisay, and they have two children together.  She starred on CBS' supernatural show Ghost Whisperer, which won her two Saturn Awards.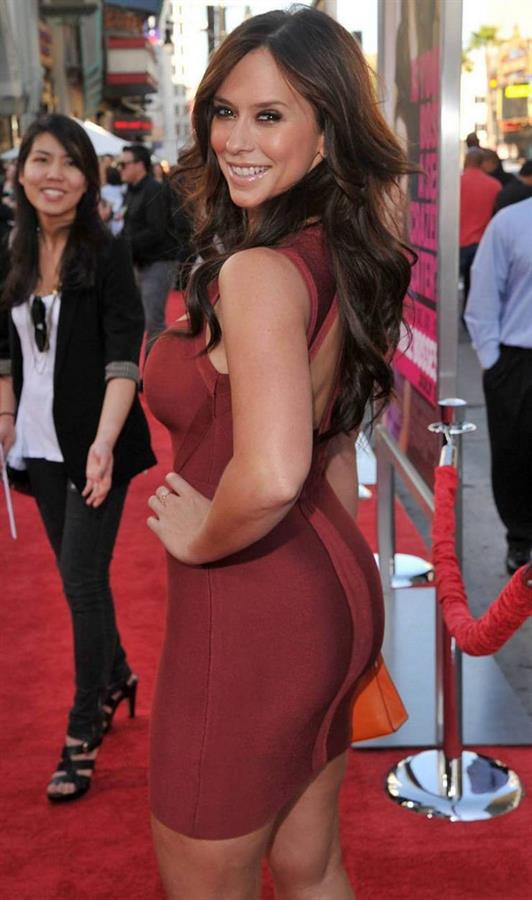 4.  Melissa Joan Hart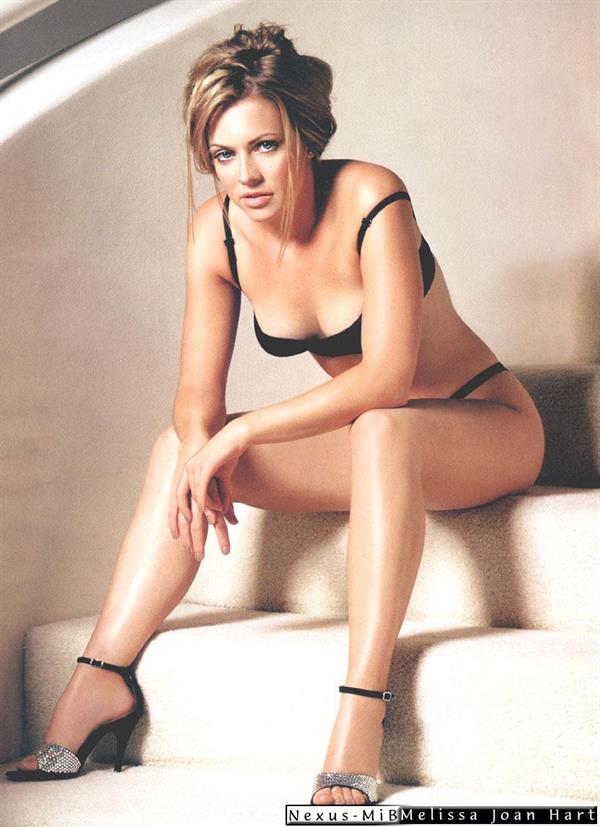 The wicked star is mostly known for her role as Sabrina on Sabrina the Teenage Witch.  However, her first steps into acting were much earlier, on the Nickelodeon Channel's, Clarissa Explains it All, playing a know-it-all teen who speaks directly into the camera.
Where is Melissa Joan Hart now?
Just like many stars who try to regain some fame, Melissa was a contestant on Dancing With The Stars back in 2009, where she made it for six weeks before being voted off.  Another attention-grabbing moment was when she tweeted her support for the Republican candidate in the 2012 election.

5.  Neve Campbell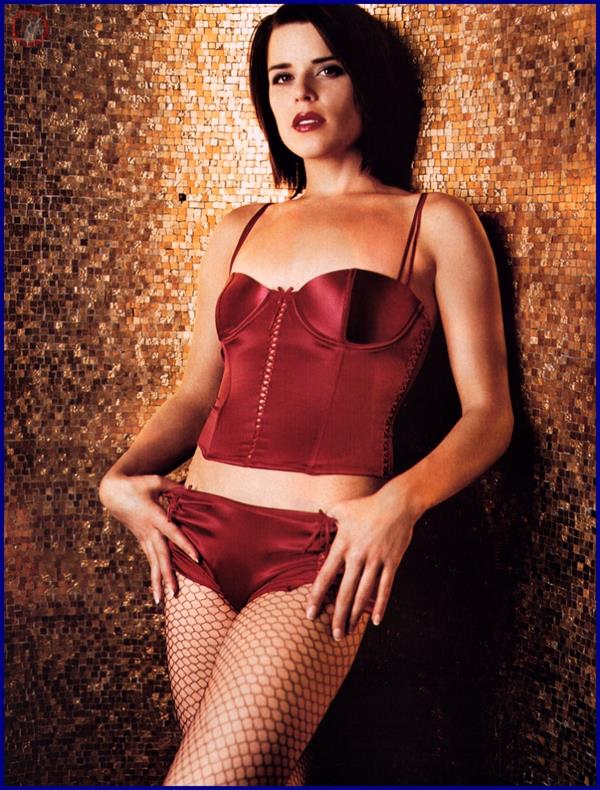 Mainly known for playing Julia on the teen drama, Party of Five and for her classic role in the Scream film series, which totally started a new genre of teen horror films.
Where is Neve Campbell now?
In recent years, Campbell's work focuses on guest appearances on television shows such as Grey's Anatomy, Mad Men, and House of Cards.  In 2012, Neve and her boyfriend welcomed their first child together, son Caspian.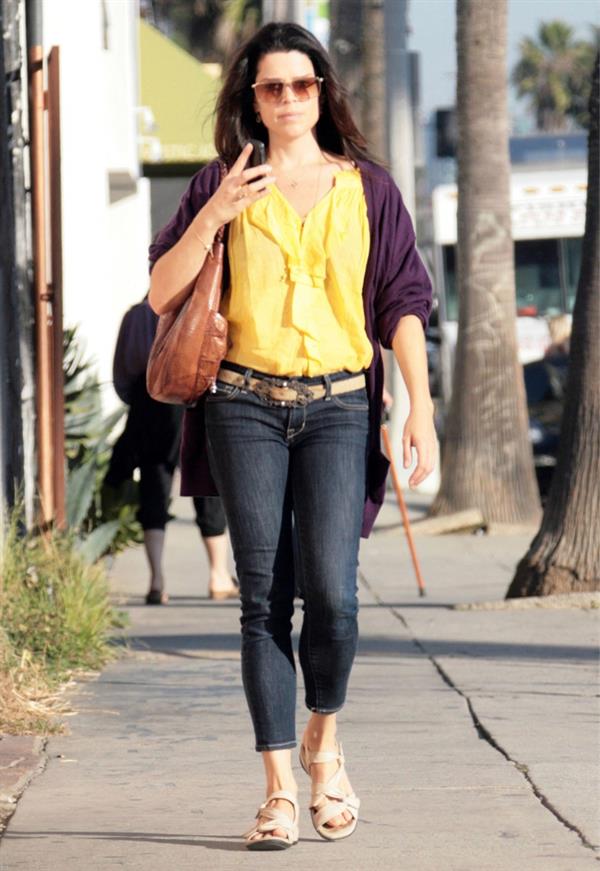 6.  Claire Danes
The talented actress got her big break when she played on the teen series, My So Called Life, in 1994.  She even received a Golden Globe Award for her role.  She was also very famous for starring alongside Leonardo DiCaprio in the modern remake of Romeo & Juliet in 1996.
Where is Claire Danes now?
Claire is one of the busiest actresses today with her outstanding acting in the drama series, Homeland.  The successful show has won her multiple awards including double Golden Globe Awards for Best Actress in Television Drama Series.  She is married to Hugh Dancy and the two have a child together.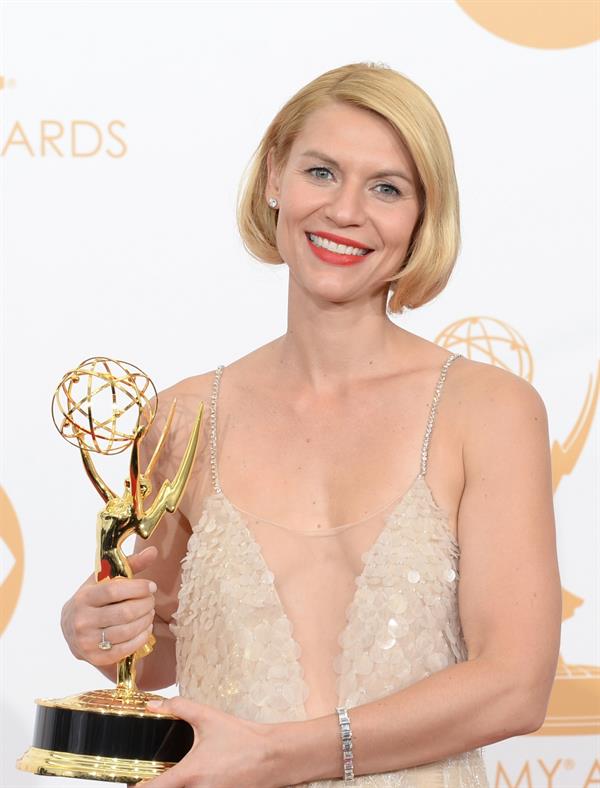 7.  Winona Ryder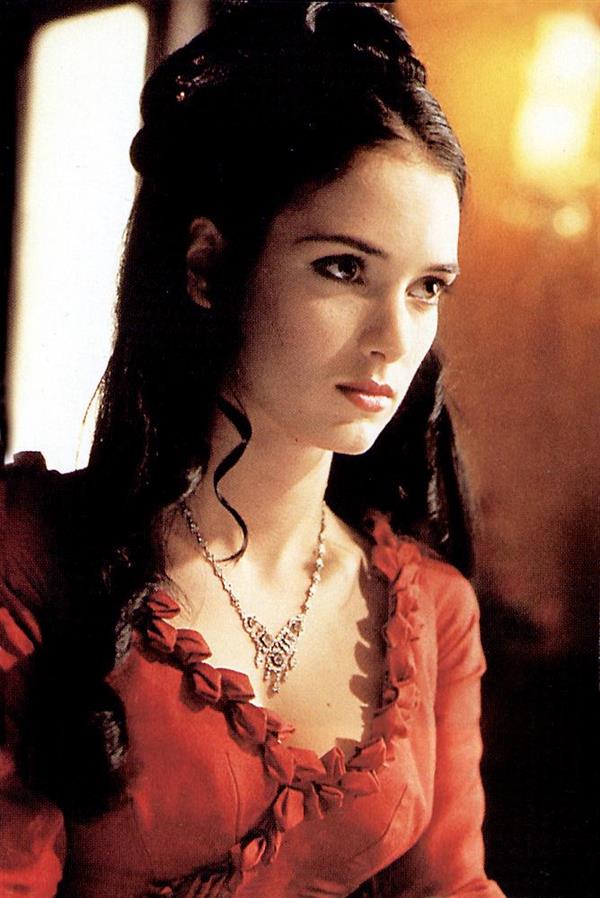 The '90s were when Winona did some of her best and most memorable work as an actress.  She pretty much took the decade by storm when she appeared in films such as Edward Scissorhands, Reality Bites, Mermaids and Girl, Interrupted.  She even won a Golden Globe for Best Supporting Actress in 1993 for her role in The Age of Innocence.  Her love life back in the days was also pretty stormy when she dated Hollywood men like Johnny Depp and Matt Damon.
Where is Winona Ryder now?
She has been playing the main role in Stranger Things, a science fiction web series.  Winona has been engaged in the past to fellow actor, Johnny Depp, however, that was the closest she got to marriage as Winona has never tied the knot.  She has been in a relationship with designer, Scott Mackinlay Hahn for a few years now.  She received her Hollywood Walk of Fame star in 2000.
8.  Cindy Crawford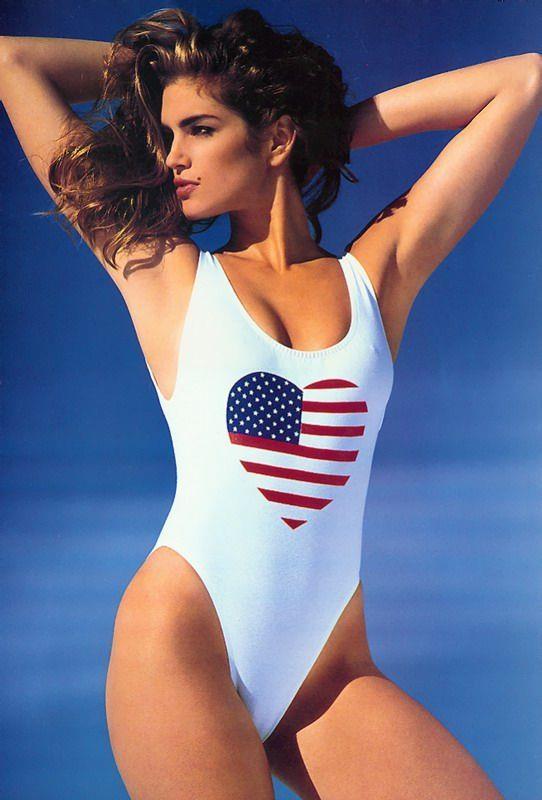 This stunning star hit her supermodel status when the '90s were just beginning.  Forbes even named her "the highest paid model on the planet."  Besides her famous Pepsi commercial, her irresistible beauty, and her trademark mole, Crawford was also highly famous for being married to Hollywood's hunk, Richard Gere for four years.  They were one good looking couple and, needless to say, the world loved them together.
Where is Cindy Crawford now?
Since her glory days, Crawford had some minor roles in a couple of movies.  She married fellow model, Rande Gerber in 1998 and the two have two very children.  Their daughter, Kaia, who looks amazingly similar to her beautiful mother, is already setting her foot in the modeling industry.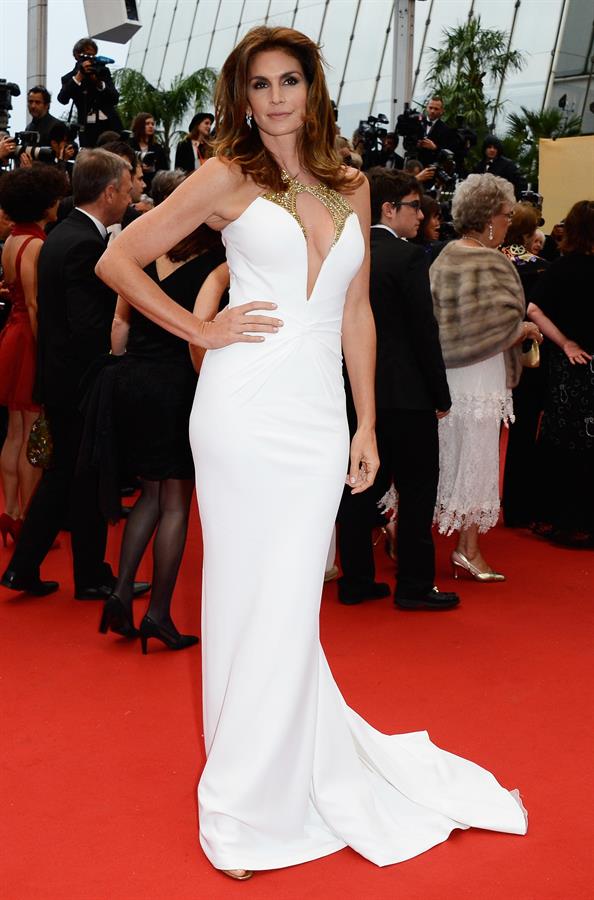 9.  Christina Ricci
The Addams Family star began her professional acting career when she starred in the 1990 hit movie, Mermaids alongside singer, Cher, and Winona Ryder.  She gained her title of a teen idol when she later starred in the 1995 films, Casper and Now and Then.
Where is Christina Ricci now?
Some of her latest work includes an outstanding performance on Monster.  Her most famous small screen appearance was on ABC's Grey's Anatomy where played a paramedic.  This guest role won her an Emmy nomination.  She is married to James Heerdegen.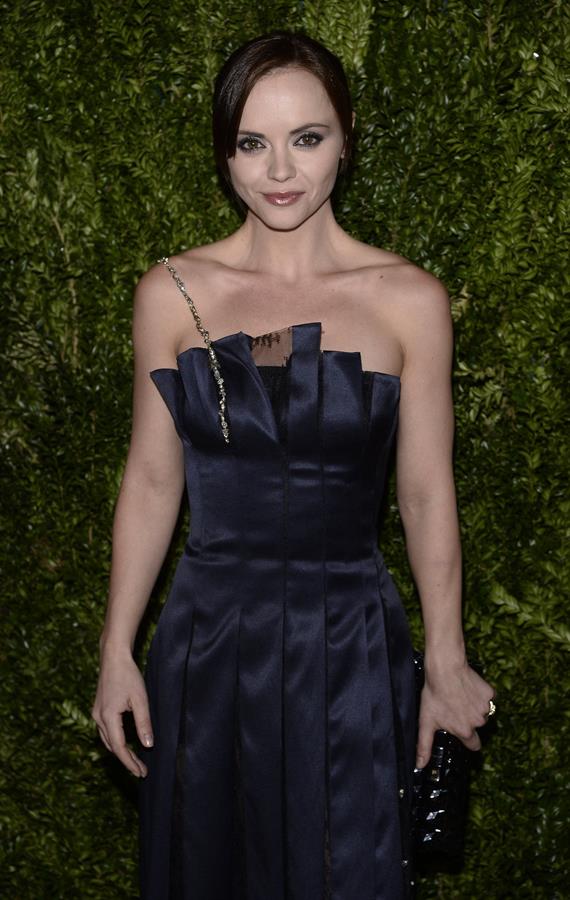 10.  Pamela Anderson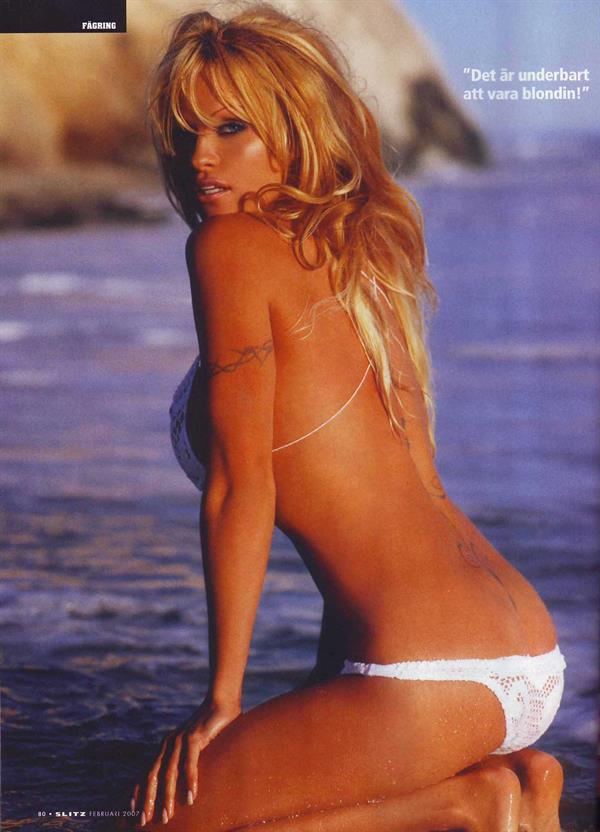 Pamela Anderson was probably one of the most prominent figures of the '90s.  She was the most famous Baywatch babe. She was also the pioneer of 'leaked video tapes'.
Where is Pamela Anderson now?
Nowadays, Pamela isn't acting as much as she did then but has shifted her focus towards her involvement in PETA, and other animals rights groups.  She has most recently been seen around the globe speaking about her passions, as well as meeting with people like Julian Assange, the infamous exposer of all things WikiLeaks.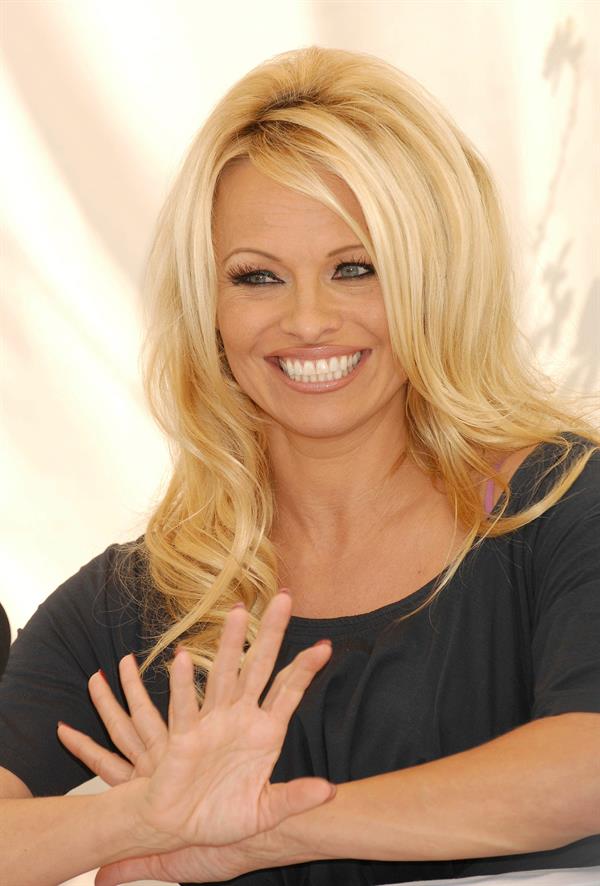 11.  Tia Carrere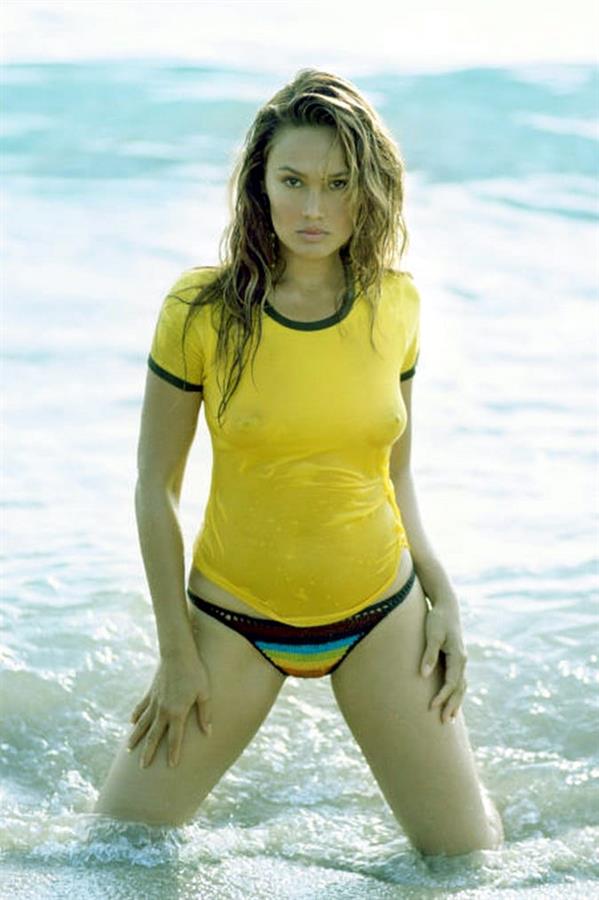 The actress, model, and singer became famous when she starred on the long-running daytime soap opera, General Hospital.  She had other appearances on television shows including The A-team and MacGyver.  One of her most famous roles was playing Cassandra Wong in the Wayne's World film series.
Where is Tia Carrere now?
Tia continued to act and had some film appearances as well in blockbuster hits like True Lies.  She is 50 years old today and has been divorced twice.  In 2012 she appeared on The Celebrity Apprentice.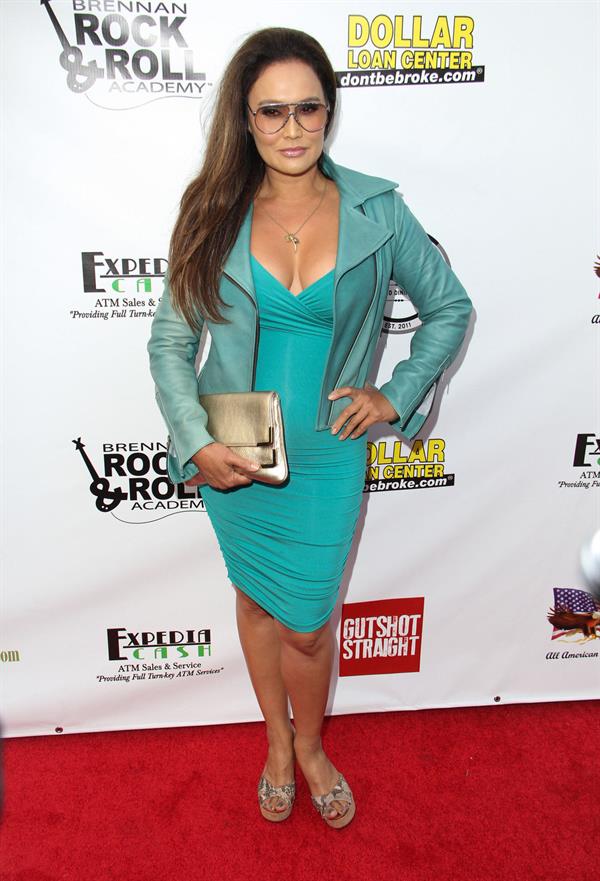 12.  Elizabeth Hurley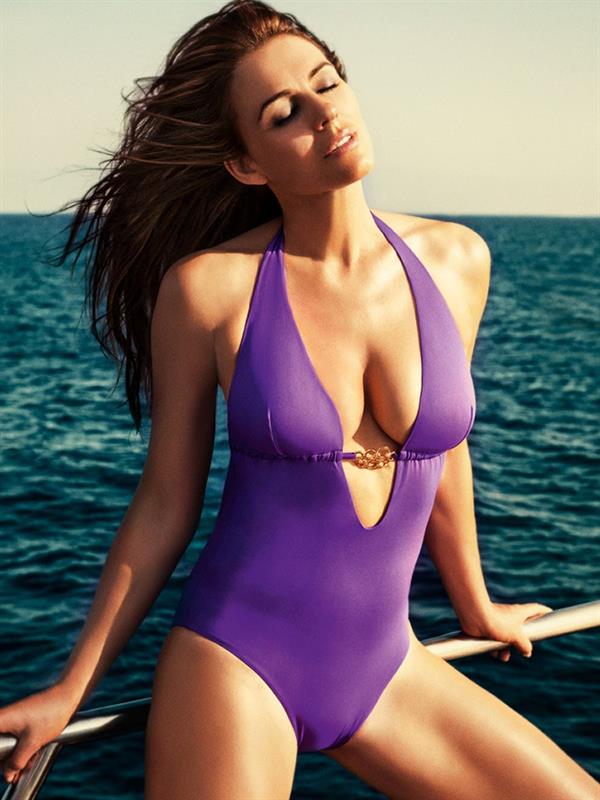 The stunning British actress was hugely famous in the '90s not only for her film roles but also for dating her long-time beau, Hugh Grant.  The former model has also received some great media attention when she wore the famous black Versace dress in 1994 to the Four Weddings and a Funeral premiere.
Where is Elizabeth Hurley now?
Not much is known about her, all we know is that she has been married and divorced once and has one son named Damian from her relationship with Steve Bing.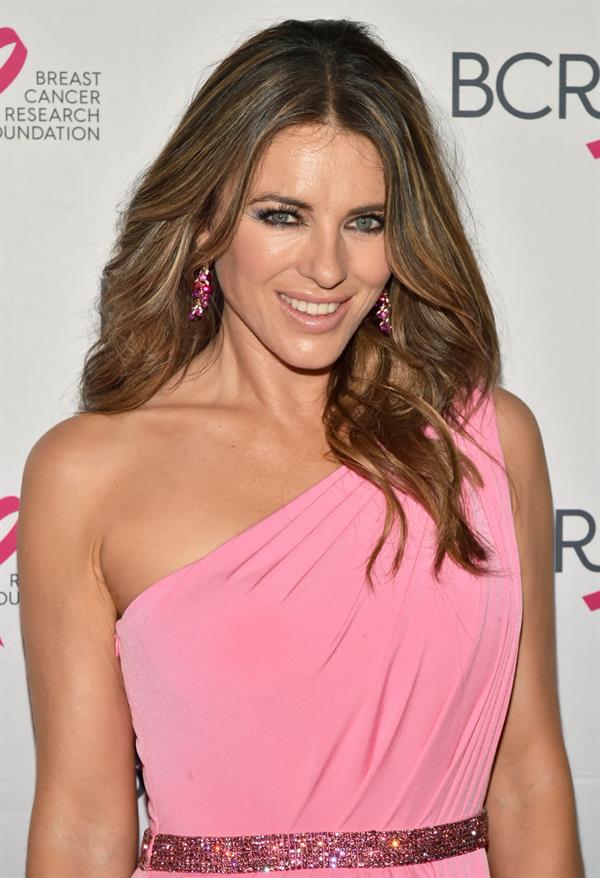 13.  Denise Richards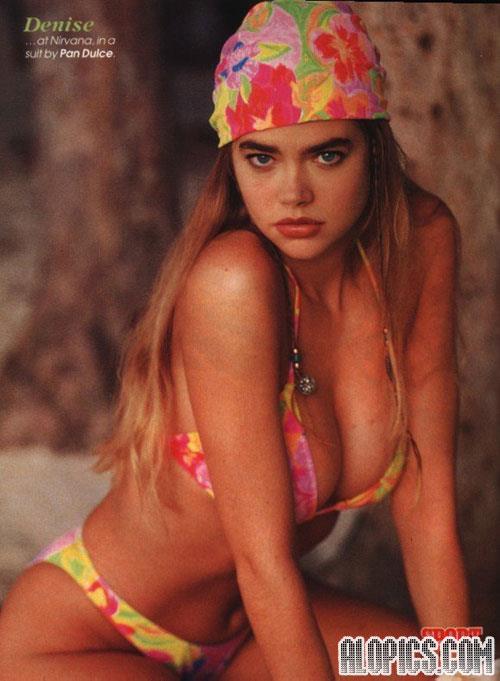 The gorgeous actress has appeared in so many shows during the '90s that it's hard to remember them all.  She was on Saved by the Bell, had a role on Seinfeld and on Melrose Place.  She appeared on the big screen for the first time in 1997 in the film Starship Troopers and was a Bond Girl in the movie, The World is not Enough.
Where is Denise Richards now?
This Wild Things star Denise was famously married to actor, Charlie Sheen but the two divorced in 2006.  She still acts though, but only in small roles.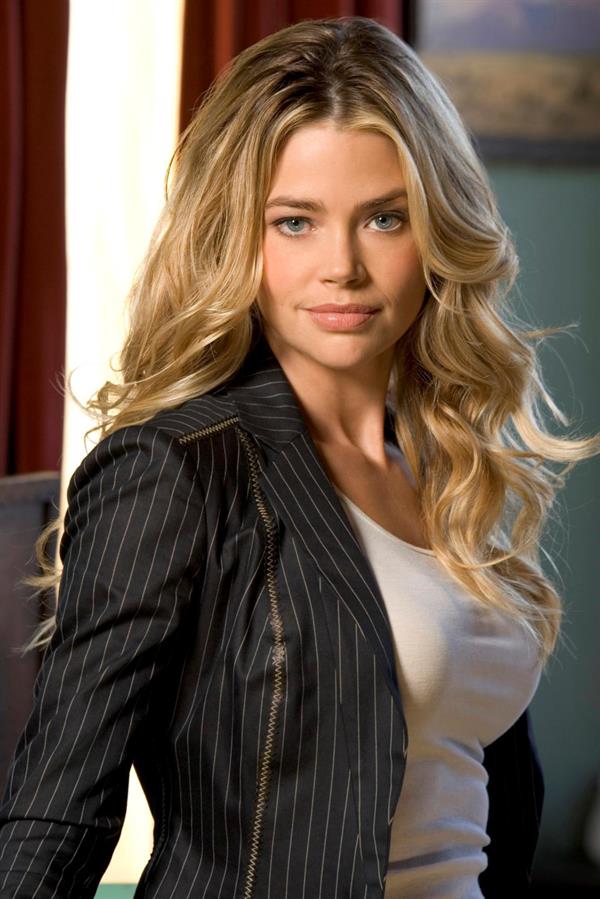 14.  Rachel Leigh Cook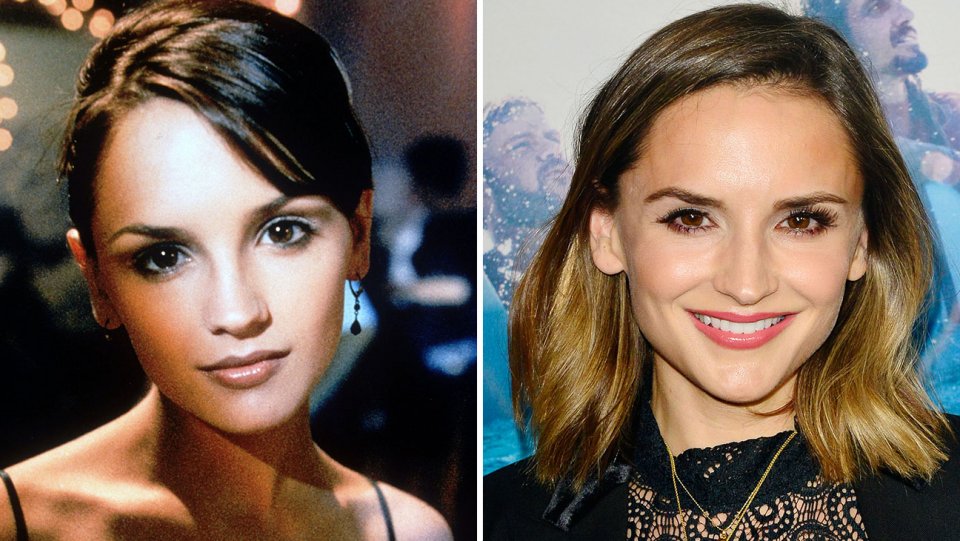 Not to be confused with the Model Rachel Cook, this one began her professional career at the young age of 10 when she started modeling. She also had a supporting role in the 1995 novel-based film, The Babysitters Club. However, it was only later in her career that she became a household name, that was when she starred in the teen hit drama She's All That alongside Freddie Prinze Jr., and the late Paul Walker.
Where is Rachel Leigh Cook now?
After the success of the film, Cook went on to play in Josie and the Pussycats alongside Tara Reid. She is now focused on her family.
15.  Tiffani Amber Thiessen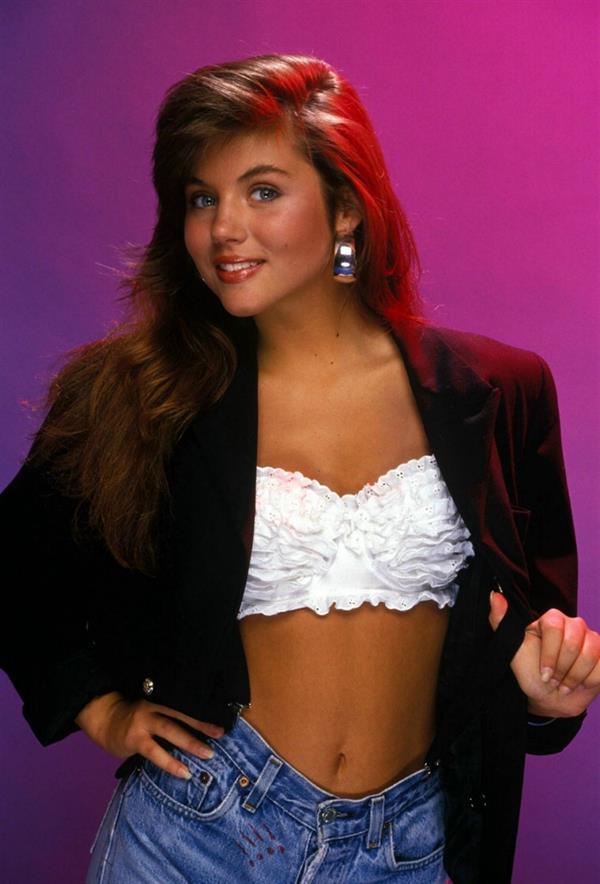 It seems as though all of the teen (term to be taken lightly) actors in the '90s jumped between hit show to hit show.  Tiffani was not only on Beverly Hills 90210, but she was also (and more notably) on Saved By The Bell.
Where is Tiffani Amber Thiessen now?
Focusing more on her own brand, Tiffani hosts her very own cooking show, Dinner At Tiffani's, airing on the Cooking Channel.  She's not only the host of the show though, but an executive producer as well.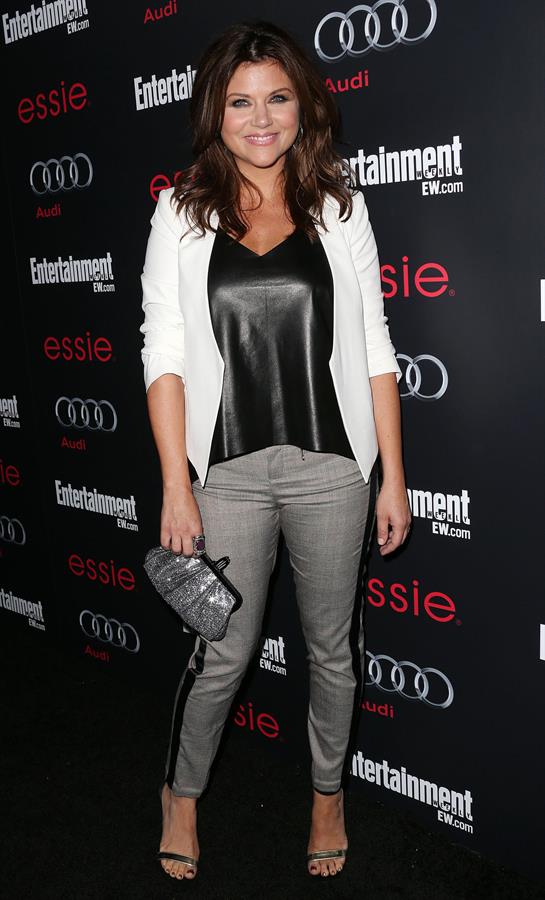 16.  Dominique Swain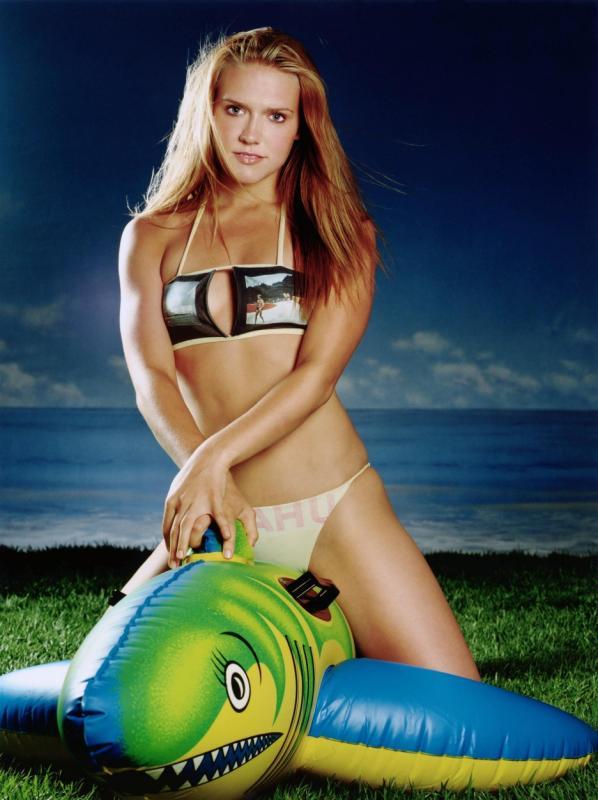 Believe it or not, the film that Dominique Swain is best known for was actually her first time on the big screen.  She was able to work with old pros like Nicolas Cage and John Travolta in the 1997 action flick Face Off.
Where is Dominique Swain now?
Still in Hollywood and she's got a few films which are about to be released.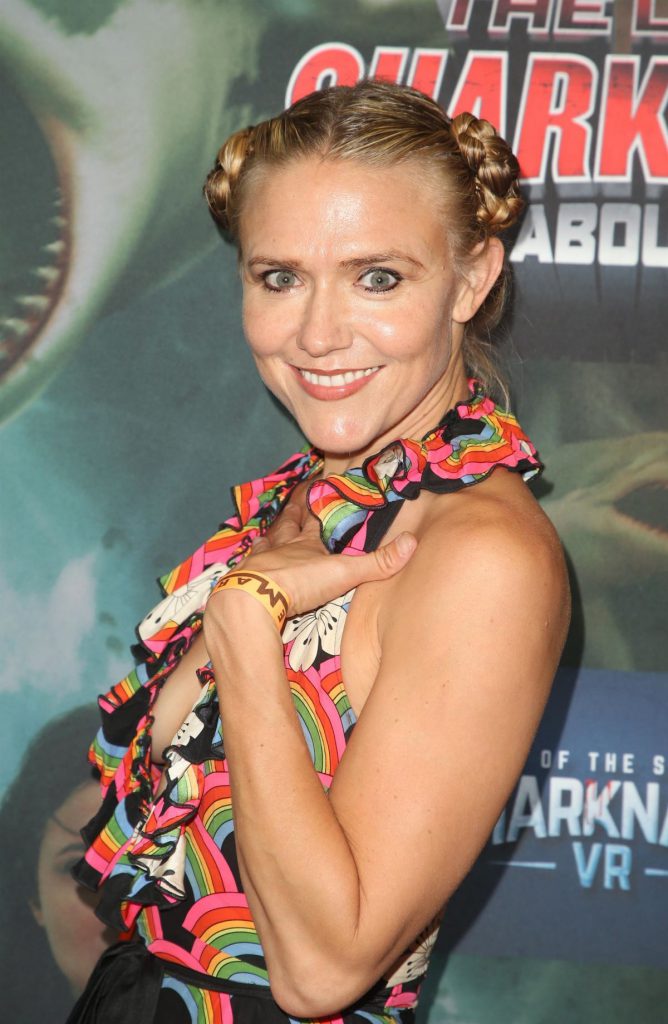 17.  Erika Eleniak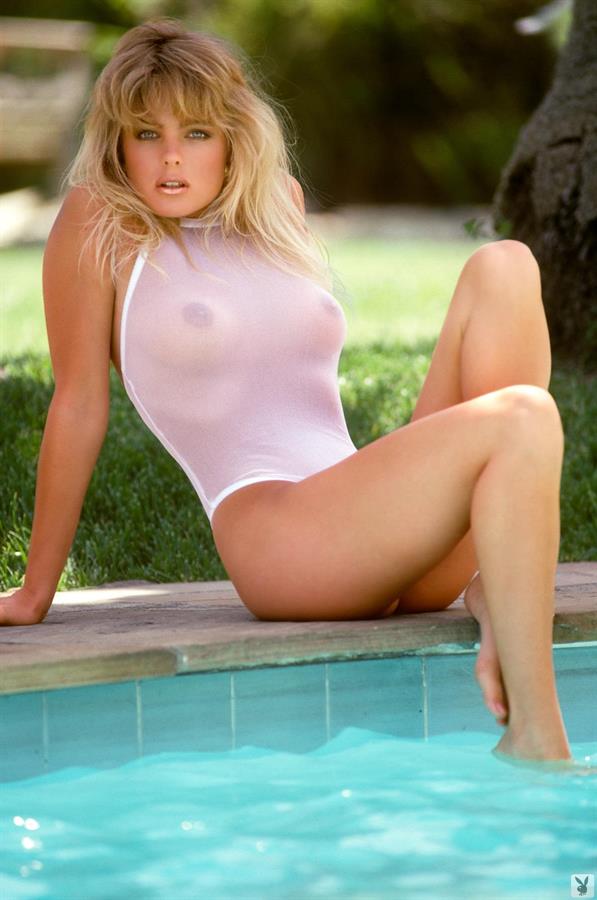 One of the hottest Baywatch babe.  Yup, she also appeared topless in the Steven Seagal film Undersiege.
Where is Erika Eleniak now?
This Playboy Playmate battled weight issues that she has experienced throughout her life, including the time she was once hospitalized because of laxative abuse.  In 2006, Eleniak appeared on Celebrity Fit Club, where two teams of celebrities competed to see who could lose the most weight.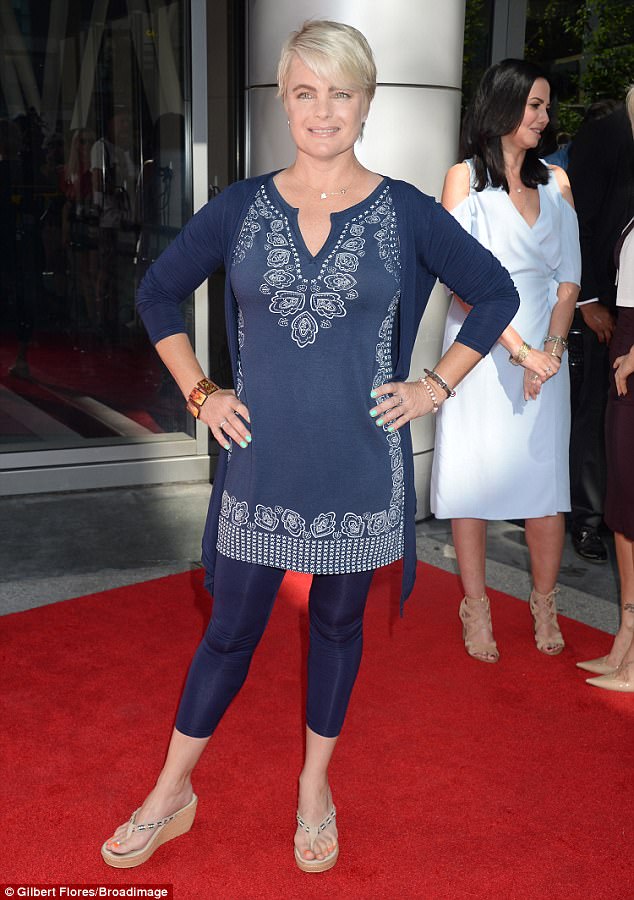 18.  Karen McDougal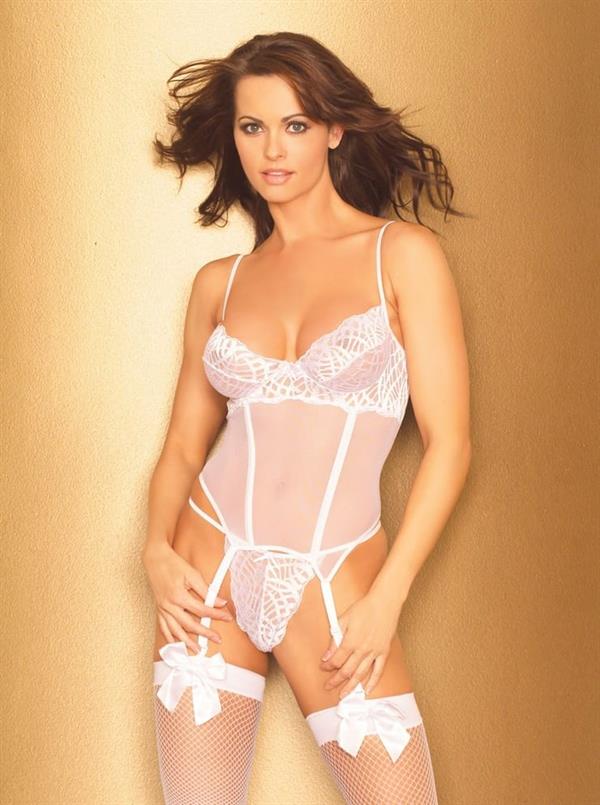 The glamour, promotional, and swimsuit model of the '90s Karen McDougal actually started off working as a preschool teacher.  However, after entering and winning a swimwear competition, she ended up quitting her day job and quickly became one of the most famous faces of the 1990s, even being voted as the Playmate of the Year in 1998.  The brunette beauty made history after becoming the first woman to ever grace the cover of Men's Fitness Magazine in 1999.
Where is Karen McDougal now?
Since her Playmate days, Karen has been focusing on a career in fitness modeling, appearing in numerous fitness and bodybuilding magazines such as Muscle & Fitness, Physical, and Iron Man.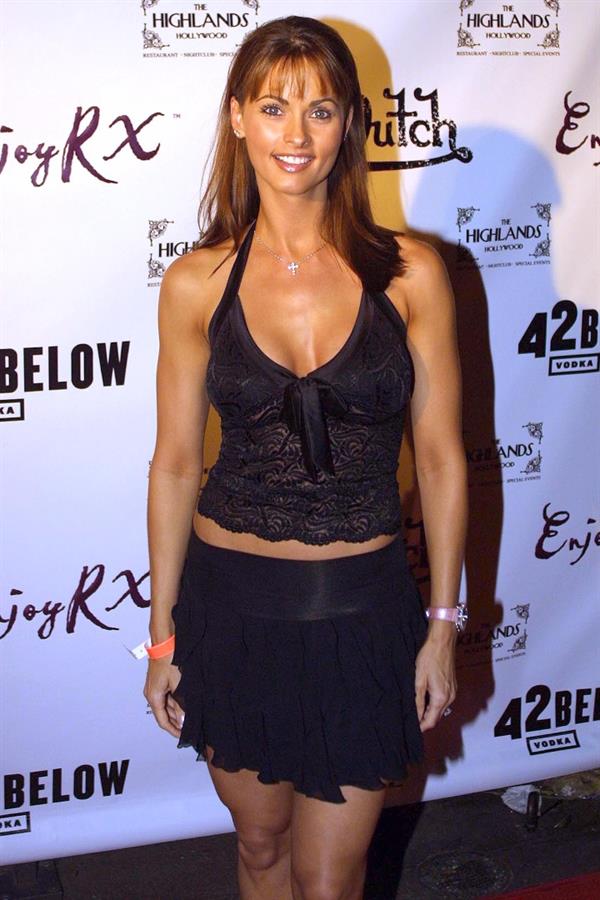 19.  Lucy Lawless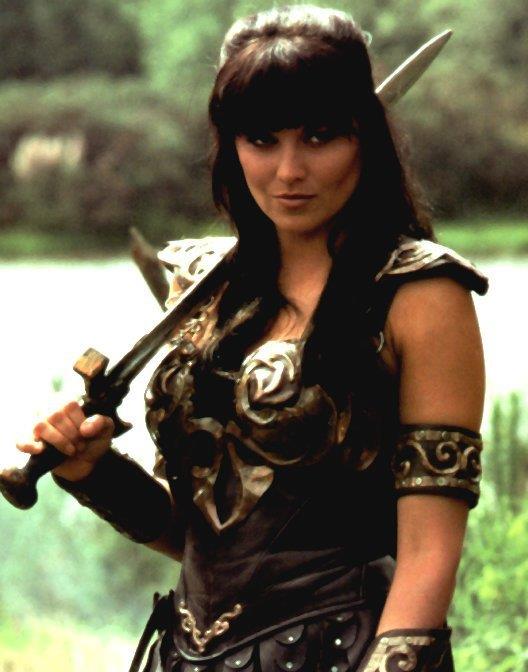 Ah yes, who could forget Xena, The Warrior Princess?
Where is Lucy Lawless now?
Although she'll always be Xena to us, Lucy continued to act well past the show's end.  She's worked on shows such as Spartacus, Parks and Recreation, Agents of Shield and Ash vs. the Evil Dead.  Her on-screen appeal has always been there, and her continued work in front of the screen is always going to make any show better.  Since 1998, Lucy has been married to Robert Tapert, who was the executive producer of Xena!  The couple has two sons together, as well as a son from Lucy's first marriage.
20.  Courteney Cox and Jennifer Aniston
We've put these Friends' babes in one spot because…
Where is Courteney Cox and Jennifer Aniston now?
Oh, they're still both very active. Courteney became the star of a show called Cougar Town which ran for six seasons and is still very close to her former co-star, Jennifer Aniston, who in 2015 married actor Justin Theroux.
Thank you very much and see you on the 3rd part.