Beautiful…  Just beautiful.  And that tummy…  Wow!  I mean, Alice Matos here should be cast as one of those Amazonian warriors in Wonder Woman.  'Cause even without a speaking part, her looks, alone, would totally nail it.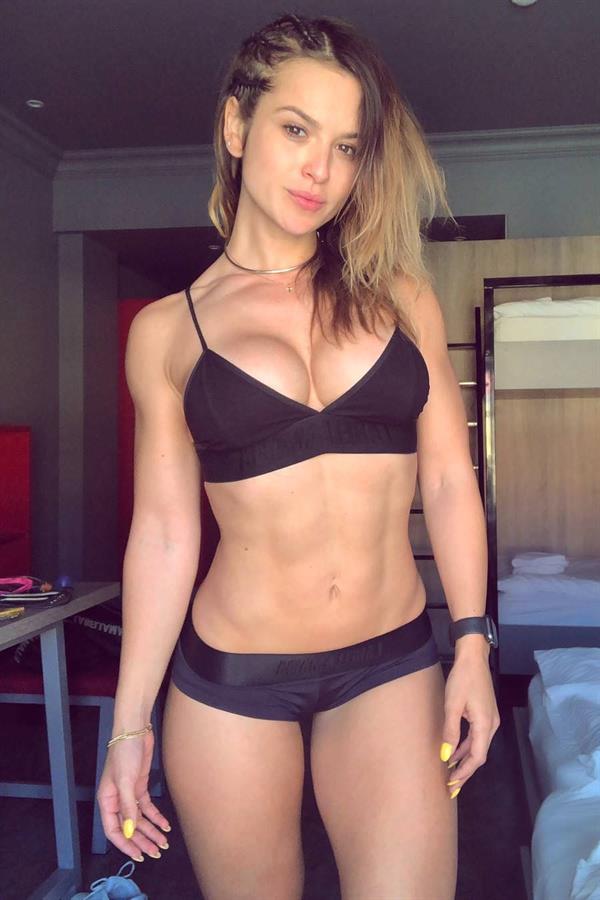 Now, this is the kind of woman I'd like to see in the gym.  She'd totally inspire me/us to do better.  Oh, and we'd probably never miss a session knowing that this kind of hottie is under the same roof as us, right?
Who is Alice Matos?
Alice is a Brazilian bikini athlete and fitness icon who established herself as an Instagram star.  She is also the owner of the clothing line Labellamafia.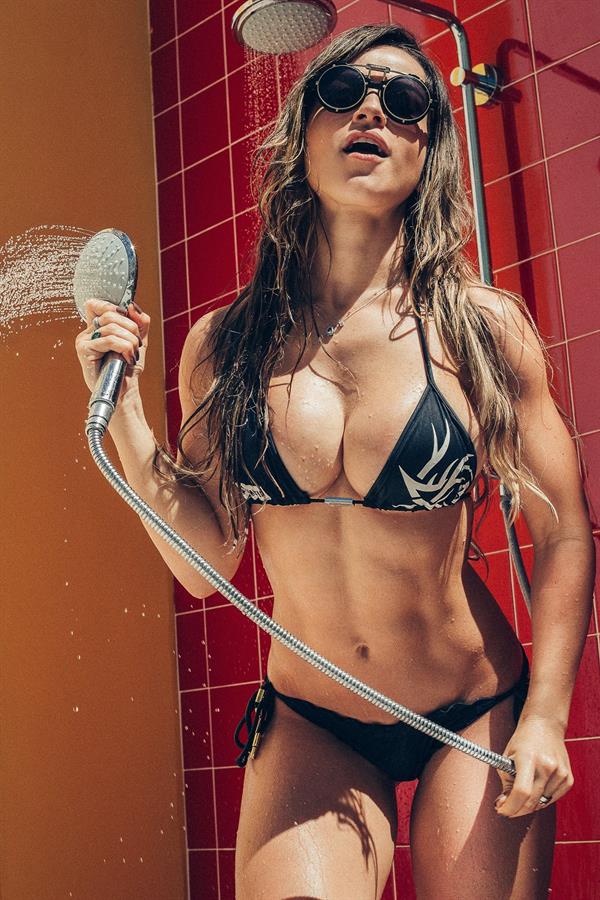 Her Early Life
Alice Matos was born on March 24, 1985, in Florianopolis, Brazil.  Growing up, she has always been athletic and has played in numerous sports including volleyball, basketball, and soccer.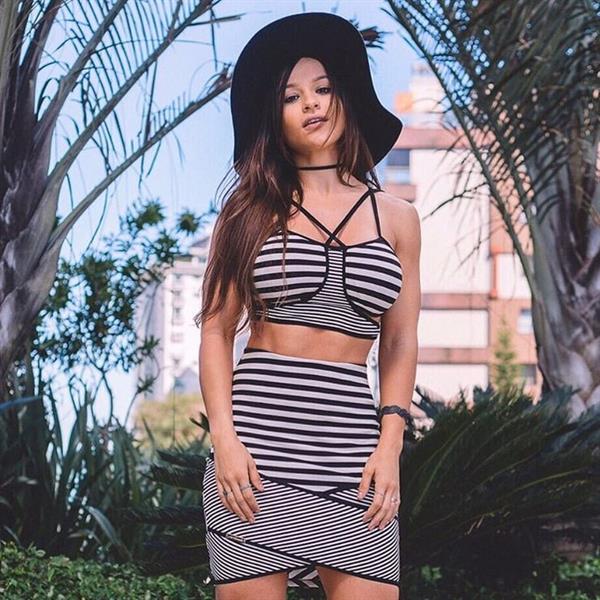 At the age of 25 in 2010, Alice started following athletes such as Michelle Lewin and Larissa Reis on social media and became inspired by their awesome figures.  It was at this point that she decided to embark on a journey to sculpt her dream physique.
Career Journey
In 2011, Alice began lifting weights and sculpting her award-winning body.  After 2 years of intense training, Alice placed in her first competition – the 2011 Arnold Classic in Ohio, America.
After that, she up the ante by pushing herself harder every day in order to realize her ambition of becoming a champion athlete.  At this point, she was more determined than ever to make a name for herself in the fitness industry.
A year later, Alice returned to the 2012 Arnold Classic competition with the aim of improving on her previous performance.  She managed to place 6th, but she was motivated to earn her first victory.  That same year, she placed 5th in the 2012 IFBB Brazilian Championship, but it was a few years later when she finally tasted gold.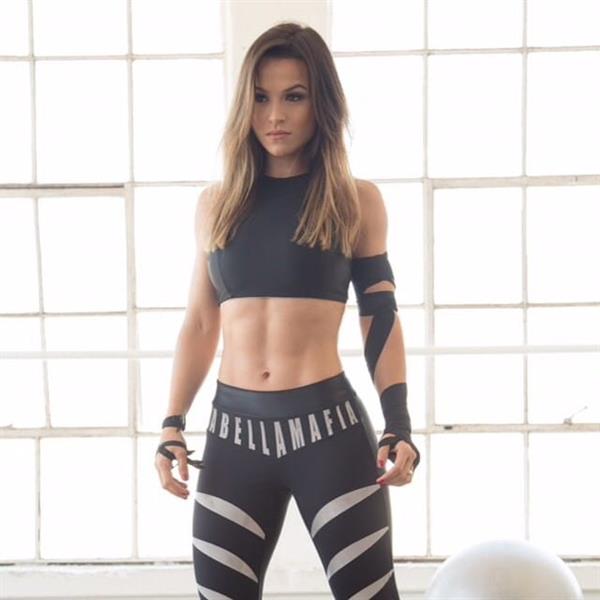 By the age of 30, Alice had sculpted an incredible physique and had been placing higher in every competition that she entered.  But her greatest achievement came in 2015.  She stepped on stage at the 2015 IFBB-SC Catarinese Championship as a bikini athlete, hopeful of securing a victory.  All of her hard work paid off. After impressing the judges with her figure, Alice placed 1st and took home her first trophy.
Facts and Trivia
Alice was he is featured on the blog HardcoreLadies and has modeled beside fellow fitness model Michelle Lewin.
Her Accomplishments List
2011 Arnold Classic Columbus Ohio, NP
2012 6th BIKINI Arnold Classic Europe – MADRID – Spain
2012 5th IFBB-RJ Brazilian Championship
2013 2nd Wellness Expo Nutrition RJ
2014 IFBB-RJ Brazilian Championship, 2nd
2015 IFBB-SC Catarinense Championship, 1st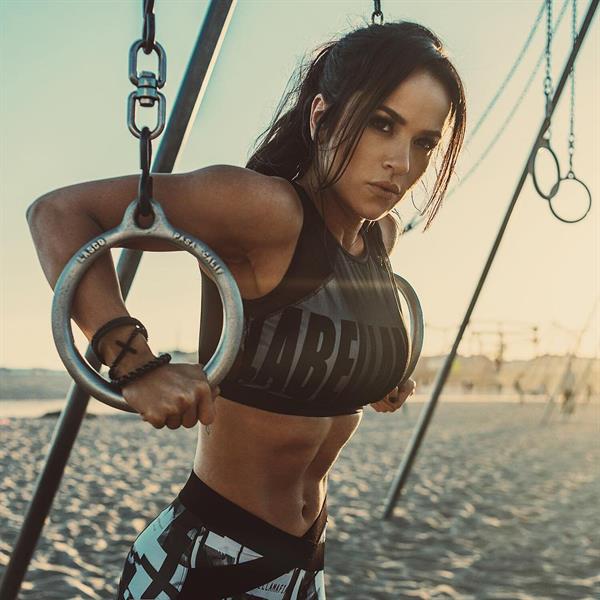 Her Body Measurements
Alice stands 5 feet, 6 inches and she rocks a 35-25-37 figure.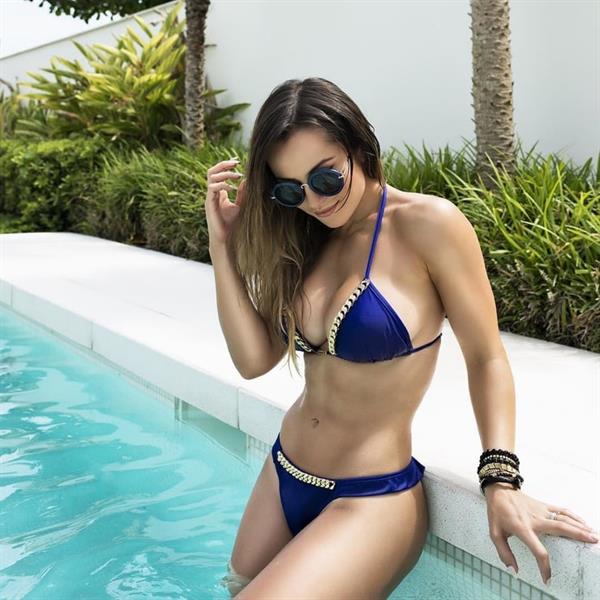 Alice Matos Photos
Join her over 1.9 million followers on Instagram for her personal posts and workout tips.
Also, do check out our Alice Matos pictures page for more of her beautiful pictures.