Crystal Renn is like an angel.  Only she's on the hotter side.  Like she was created and sent down to make those who witness her be in awe.  Again, she's got the face of an angel…  And her body?  Look!
Those curves are highly dangerous.  Oh, and after those awesome curves, she also became equally hot.  A runway-like body and looks that would just take attention.  And her personality is something else.  Read away and be mesmerized.
Who is Crystal Renn?
Crystal is an American is an American fashion model and author.  She is also an actress and writer, known for The Puppet Man in 2016 and Now Wakes the Sea in 2017.  She is a former plus-size model (She shrank to a size 8 after what allegedly was the side effect of an eating disorder) and author, best known for her appearances in editorials in editorials for American, Australian, Italian, French, German, Spanish, Japanese, Latin American, and Teen Vogue, Italian Elle, Russian, Australian and American Harper's Bazaar, Glamour, V, i-D and Vanity Fair.  Crystal also appeared in the 2012 Sports Illustrated Swimsuit Issue.
Crystal has also appeared in campaigns for Philipp Plein, Chanel, Dolce & Gabbana, Jean-Paul Gaultier, Jimmy Choo, DSquared², Zac Posen, Mango, Liz Claiborne, Barneys New York, Saks Fifth Avenue, Lord & Taylor, Nordstrom, and H&M. She is also notable for appearing in back-to-back campaigns in 2007 wearing big crayons and regular-sized (not specifically plus-size) clothing for Spanish retailer Mango.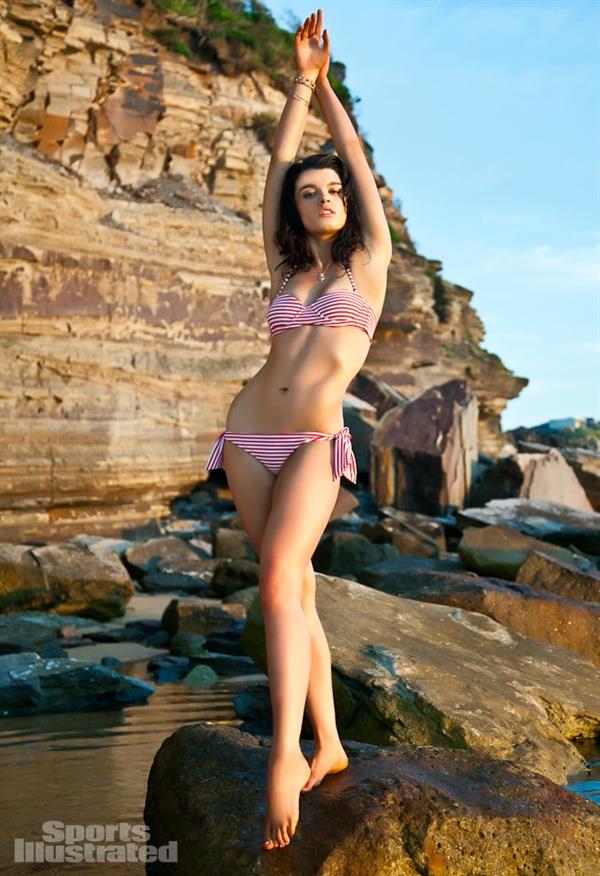 Additionally, she gained attention for her book Hungry: A Young Model's Story of Appetite, Ambition and the Ultimate Embrace of Curves.
Her Early Life
Crystal Renn was born on June 18, 1986, in Miami, Florida. She attended junior high school in Clinton, Mississippi.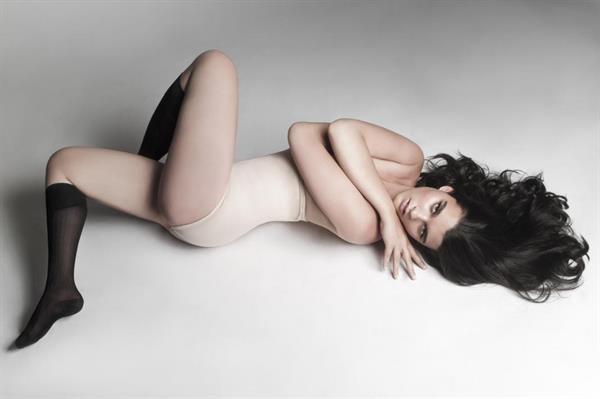 Career Journey
Crystal started her modeling career in high fashion at the age of 14 after being spotted by a professional scout in her hometown in Clinton, Mississippi.  She was told she would need to lose almost a third of her total body weight if she wanted to become a model.  Later, after years of anorexia nervosa, Renn reassessed her diet and exercise habits. After gaining 70 pounds (32 kg) and re-emerging as a U.S. size 12, she was re-marketed by her agents as a plus-size model.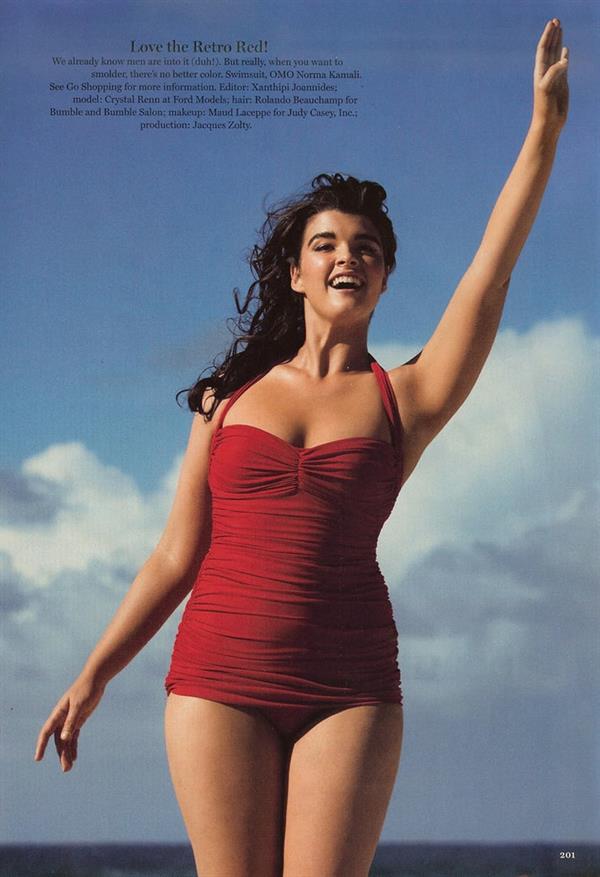 With time, Crystal worked with bigwigs of the industry, such as Shiatzy Chen, Chanel, Zac Posen, Elena Miro, Vena Cava, and many more.  Teen Vogue Harper's Bazaar, Glamour, Italian Elle, Issue, W, Vogue among others, are some cover magazines that she has been featured. Even more, she has deliberately worked with Jean-Paul Gaultier, Dolce, and Gabbana, Philip Plein, etc.
In 2011, Crystal became the face of the spring/summer campaign for Jimmy Choo and the spring/summer MR Denim Collection by Marina Rinaldi, a plus-size jeans collection.
Work as an Author
Crystal published her first book Hungry: A Young Model's Story Of Appetite, Ambition, and the Ultimate Embrace of Curves in January 2009.  The books are about her experiences in the fashion industry in relation to her several body type transformations.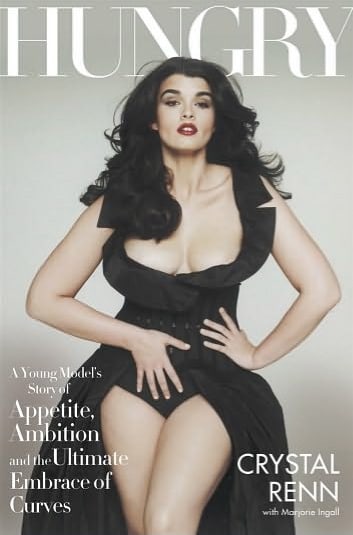 Crystal released another book entitled Hungry.  It was co-authored by Marjorie Ingall and released on September 8, 2009.  She also reported for Glamour at New York Fashion Week 2010 on the fall collections.
Facts and Trivia
She was married to Gregory Vrecenak from 2007 to 2009. The ceremony took place in Manhattan. However, things did not go as they had expected.  Later in 2009, the couple decided to walk in separate ways.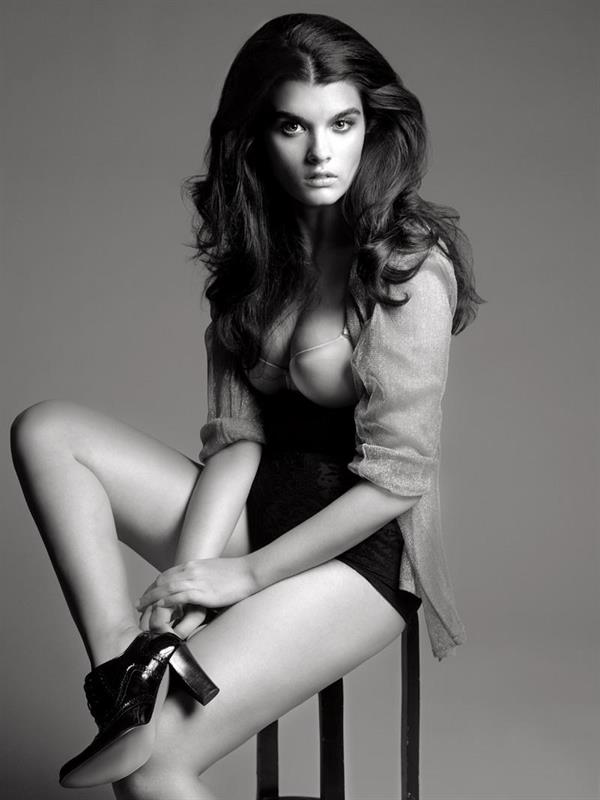 Crystal is America's highest-paid plus-sized model (2010).  She is also the world's first widely photographed size-14 supermodel.
Body Measurements
Crystal Renn Stands 5 feet, 9 inches and possesses a 39-24-43 figure when she was plus-sized.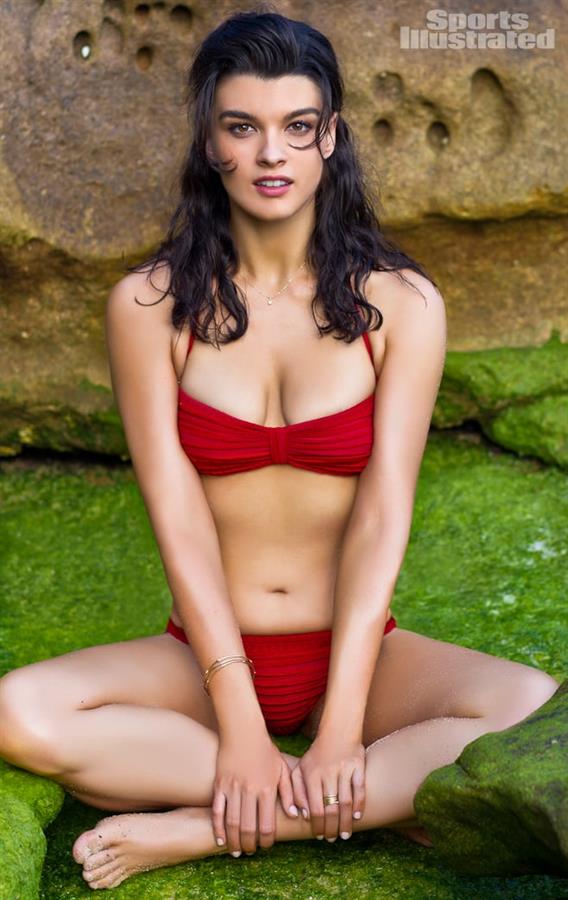 Crystal Renn Photos
Follow Crystal on Instagram for her awesome, tasteful photo posts.
Also, do check out our Crystal Renn page for a generous amount of her pictures.